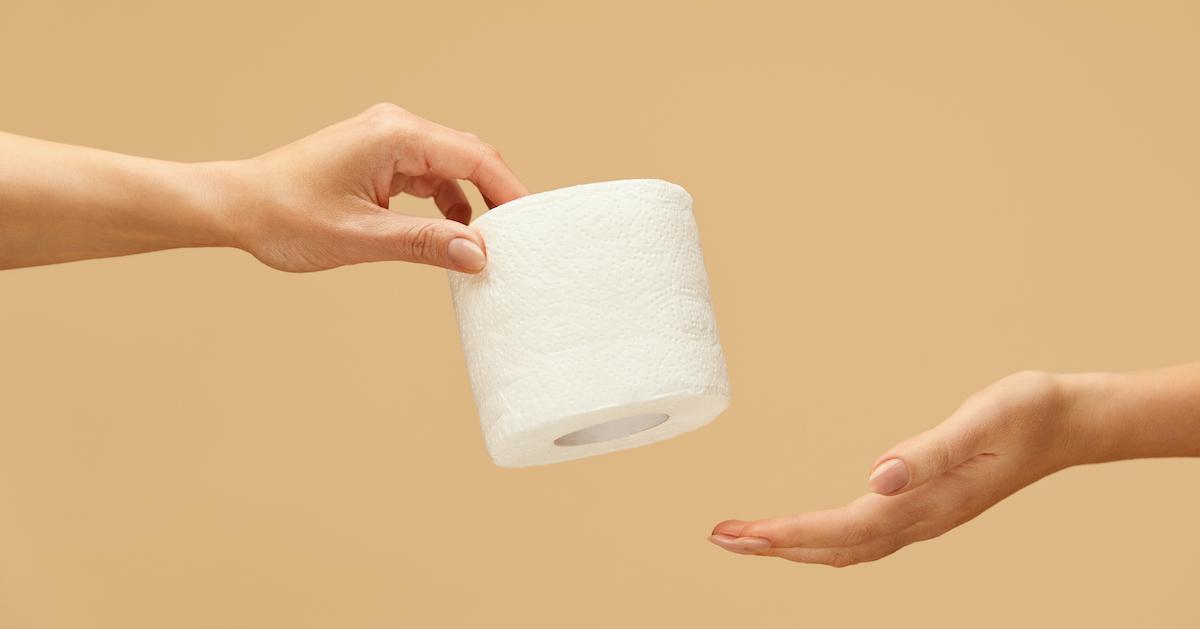 Study Detects Forever Chemicals in Toilet Paper — Here Are a Few PFAS-Free TP Brands
Article continues below advertisement
Fortunately, the study's lead author does not think consumers need to worry too much.
That said, there are a few PFAS-free toilet paper options on the market, for those who don't want to take any chances.
Keep reading for a look at the study's findings regarding PFAS in toilet paper, what potential health and environmental risks are associated with PFAS, and what brands are making PFAS-free TP.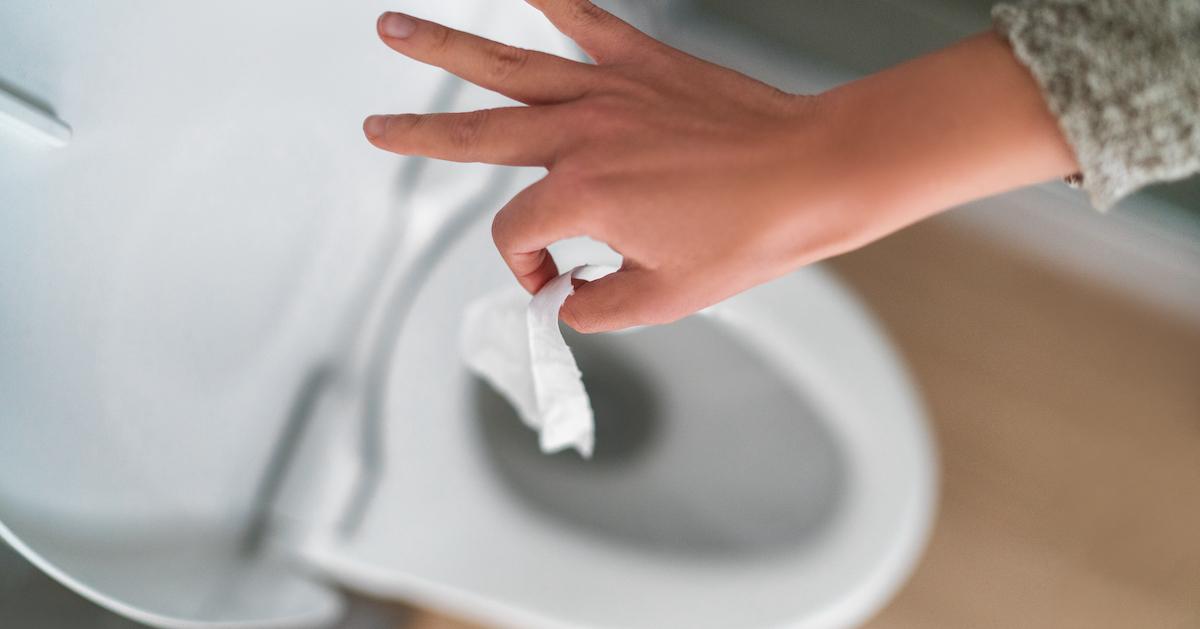 Article continues below advertisement
PFAS were found in toilet paper and wastewater, according to a new study.
In March 2023, researchers from the University of Florida published a study in the peer-reviewed journal, Environmental Science & Technology Letters.
The study looked at per- and polyfluoroalkyl substances (PFAS) in toilet paper, and how that impacts wastewater systems.
For the study, the scientists compared toilet paper and wastewater sludge to see how PFAS was entering wastewater systems.
They looked at 21 toilet paper brands from various countries, and detected PFAS in each sample. They did not name the companies.
Article continues below advertisement
They also looked at eight wastewater treatment plants from around Florida, and found PFAS in all eight samples, as per WSVN 7News.
In both toilet paper and wastewater sludge, the most-detected PFAS chemical was 6:2 fluorotelomer phosphate diester (6:2 diPAP).
These diPAPs are compounds that can turn into other kinds of PFAS, like PFOA, as per The Hill. The outlet noted that the researchers also found that toilet paper caused about 4 percent of the most common type of diPAP in sewage in both the U.S. and Canada.
Article continues below advertisement
Because of that, the team believes "toilet paper should be considered as a potentially major source of PFAS entering wastewater treatment systems."
While you'd hope your toilet paper was nothing more than paper, in reality, a number of chemicals and substances are used in its production process.
If you've read about past studies identifying the carcinogen and allergen formaldehyde in toilet paper, it probably isn't a surprise that toilet paper producers commonly use PFAS as additives when converting wood to pulp, as per the study's authors via The Hill.
Article continues below advertisement
"It was pretty uniform — with a natural degree of variability — among all the samples," co-author Timothy Townsend told Fast Company. "To see this one signature chemical, which we've already seen before in the sewage sludge, also turn up in the toilet paper certainly indicated that this is another source that we need to be thinking about when it comes to ... limiting the amount of PFAS that gets into the environment."
Article continues below advertisement
As you can see, the study focused on how this could impact wastewater and the environment. As The Guardian noted, the researchers "did not consider the health implications of people wiping with contaminated toilet paper."
That said, excessive exposure to PFAS has been associated with certain cancers, high cholesterol levels, and immune system effects, according to the CDC. And considering toilet paper is usually used on a sensitive area of the body, some consumers may find it worthwhile to transition to a PFAS-free toilet paper.
Article continues below advertisement
That said, the stud's lead author, Jake Thompson, told The Guardian that consumers need not panic.
"I'm not rushing to change my toilet paper and I'm not saying that people should stop using or reduce the amount of toilet paper they use," he stated. "The issue is that we're identifying another source of PFAS, and it highlights that the chemicals are ubiquitous."
PFAS-free toilet paper:
Regardless, a few brands have confirmed that their toilet paper is truly PFAS-free.
Article continues below advertisement
Repurpose's Bamboo Toilet Paper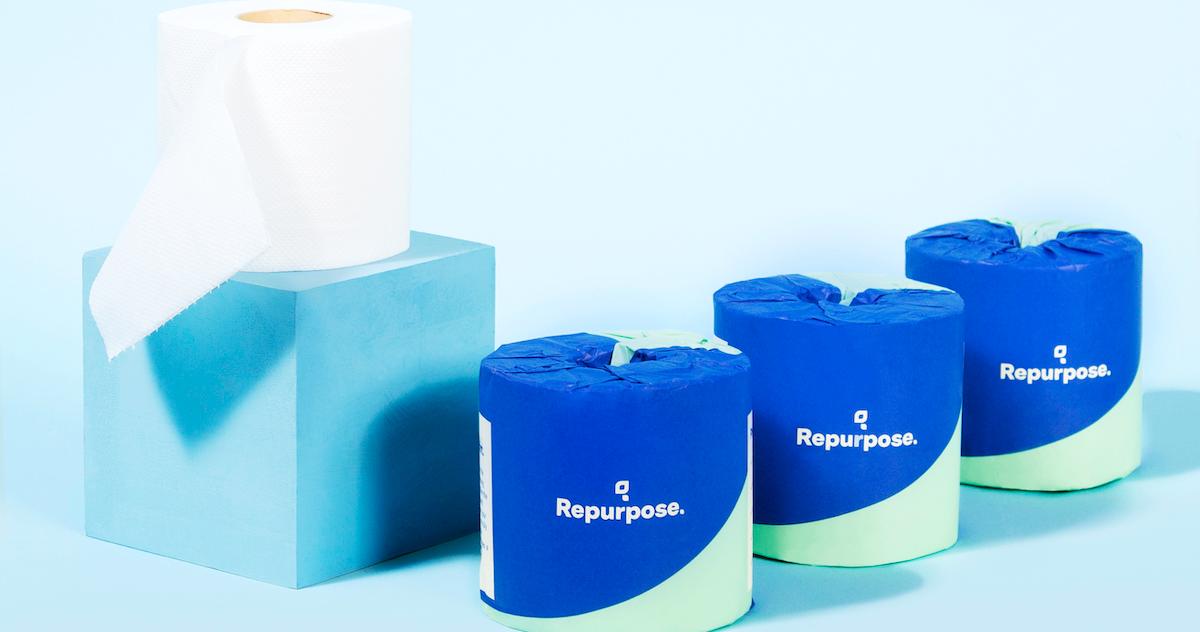 A representative for home goods company Repurpose confirms to Green Matters that "All of Repurpose's products are PFAS free." In fact, the company's founder Lauren Gropper thinks there should be more coverage and research about the risks of brands using PFAS.
Repurpose makes Premium Bamboo Toilet Paper, which is PFAS-free; three-ply; naturally antibacterial, anti-fungal, and hypoallergenic; septic-safe; free of inks, dyes, fragrances, and elemental chlorine; made with FSC-Certified renewable bamboo; and packaged in paper packaging.
Article continues below advertisement
Emerald Tree-Free Farm to Tissue American Made Toilet Paper
The brand Emerald has a filter on its website for PFAS-free products, and its own Tree-Free Farm to Tissue American Made Toilet Paper makes the cut.
The two-ply TP is made with various "rapidly renewable resources" that all grow back within a year, including like sugarcane bagasse, wheat, and miscanthus. Emerald promises that its toilet paper is PFAS-free, as well as BPA-free, chlorine-free, made in the U.S., USDA-certified biobased, and 50 percent Tree-Free.
Cloud Paper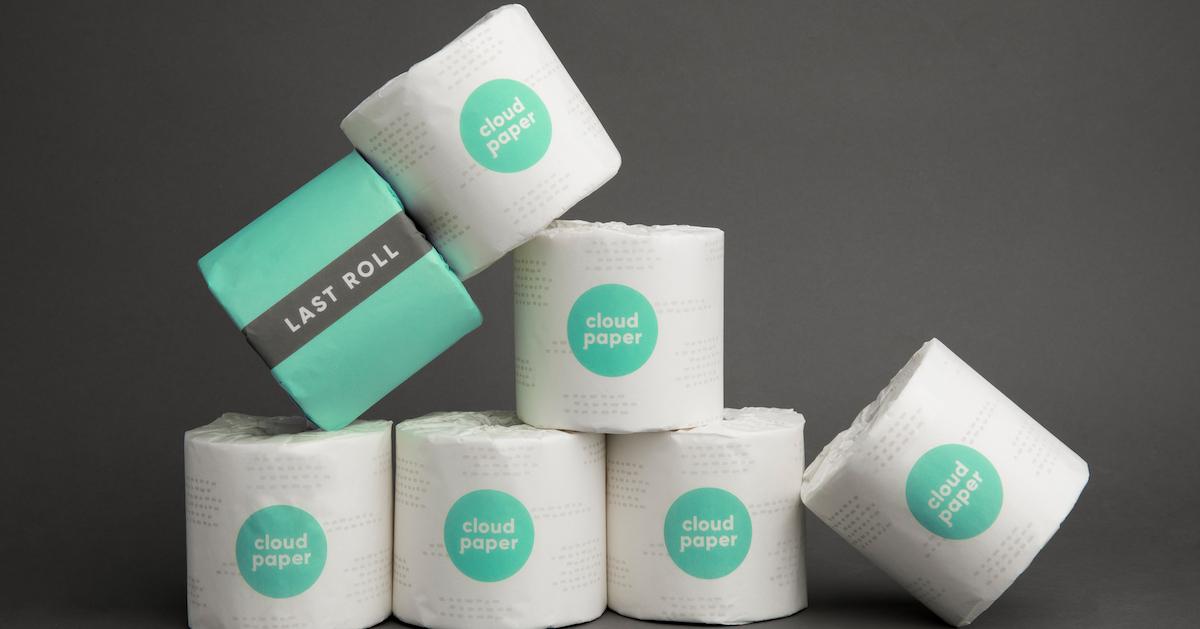 A rep for Cloud Paper confirms to Green Matters that "all Cloud Paper products are PFAS-free!"
Cloud Paper's Premium Bamboo Toilet Paper is made with bamboo sourced from FSC-certified, responsibly-managed forests. In addition to being PFAS-free, it is also three-ply, bleached with an elementally chlorine-free bleaching process, packaged without any plastic, and shipped via carbon-neutral delivery.
This article was updated to include Cloud Paper.