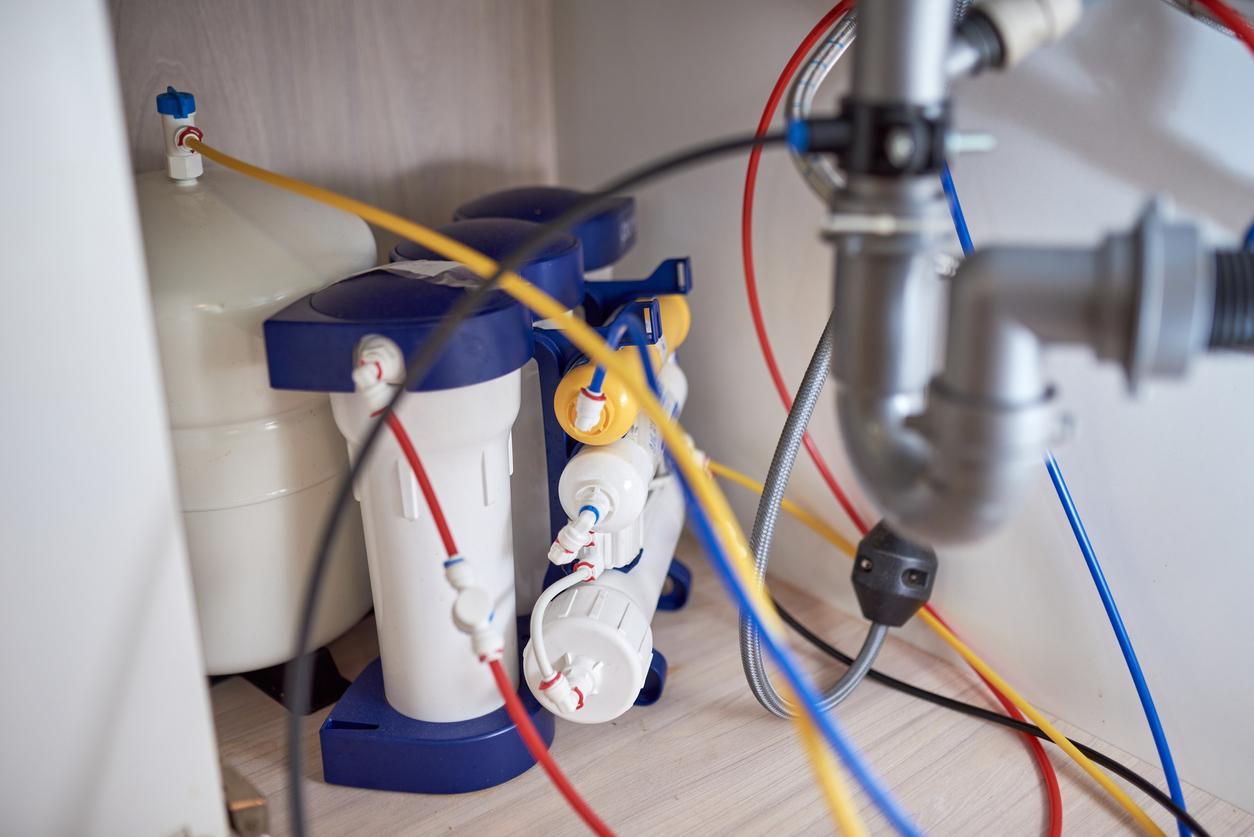 How to Remove "Forever Chemicals" Using Reverse Osmosis
If you've seen any news headlines recently, then you've probably heard about PFAS. These toxic chemicals are in a number of things: clothing, cookware, furniture, and probably most worryingly, our waterways.
Figuring out how to remove PFAS from water at home can seem complicated. But there are a few methods, such as reverse osmosis, that you can try. Keep reading to learn more about these methods and how they work.
Article continues below advertisement
How does PFAS end up in our drinking water?
There are four major sources of PFAS, according to the California State Water Resources Control Board (SWRCB). These sources are landfills, industrial sites, fire training sites, and wastewater treatment plants.
The SWRCB explained: "PFAS can get into drinking water when products containing them are used or spilled onto the ground or into lakes and rivers. Once in groundwater, PFAS are easily transported large distances and can contaminate drinking wells."
These toxins are clearly not great for the environment, but exposure to certain PFAS can cause serious health issues too, according to the EPA. Risks of high exposure include reproductive effects, cancer, and developmental delays in children.
It's extremely important to decrease our vulnerability to PFAS as much as we can.
Article continues below advertisement
Does reverse osmosis remove PFAS?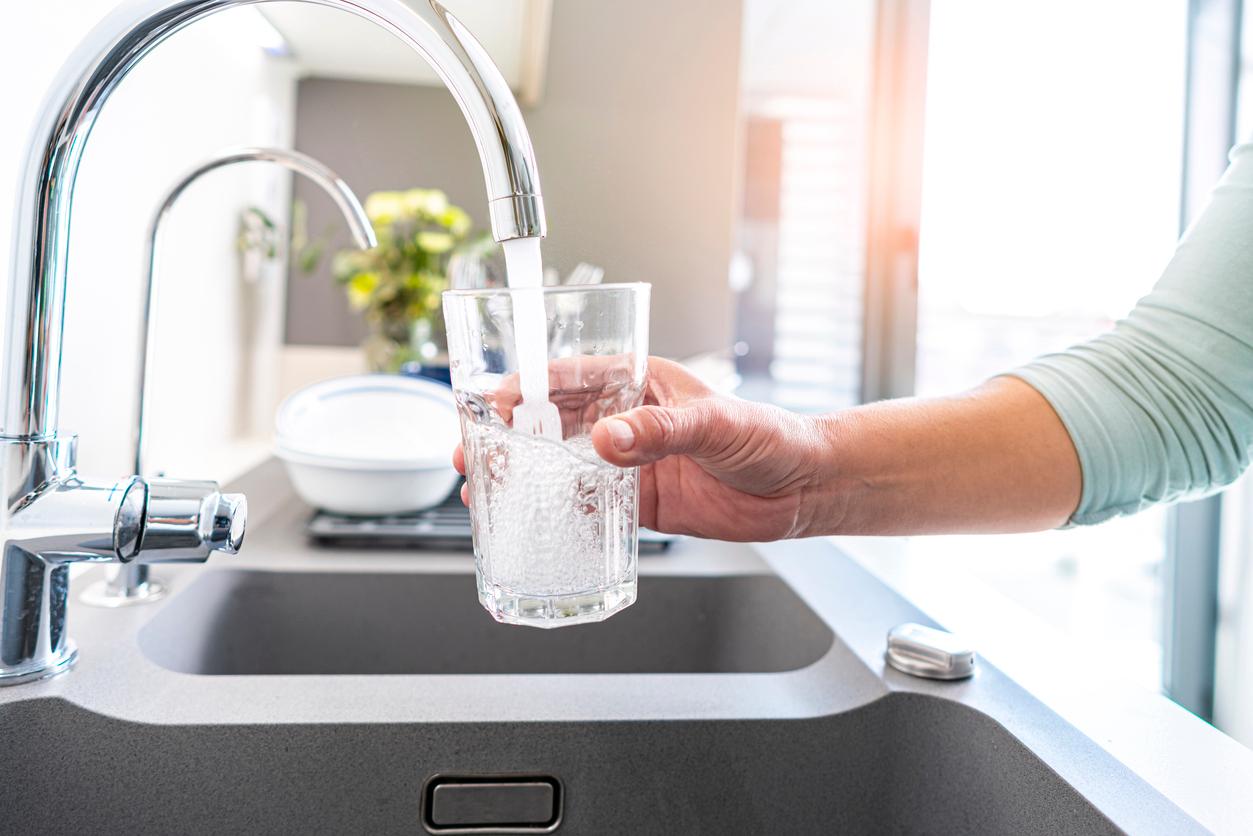 According to the EPA, reverse osmosis is an "extremely effective" method for removing PFAS.
But how does it work? Reverse osmosis is the process of using high pressure to push water through a semipermeable membrane. The EPA describes how two streams of water are created: one is treated water and the other is reject water.
This water filtration option is effective, but it has two major disadvantages. According to the EPA, the reverse osmosis process tends to use more water and energy. Luckily, there are other filtration options out there.
Article continues below advertisement
An ion exchange treatment is when water is passed through synthetic resin and removes negatively charged contaminants — more than 99 percent, the EPA states. Similar to GAC, this water filtration method has a complicated disposal process, which can be a downside to implementing it.
These water treatment technologies are effective at removing most PFAS, though they're not perfect. But any removal of toxic chemicals is better than none at all.
Article continues below advertisement
Other things to look out for:
PFAS are a big and complicated problem, but we can try our best to avoid things that are known to be toxic. According to the EPA, everyday household items like non-stick cookware, personal care products, and food wrappers can contain PFAS, and it's a little overwhelming.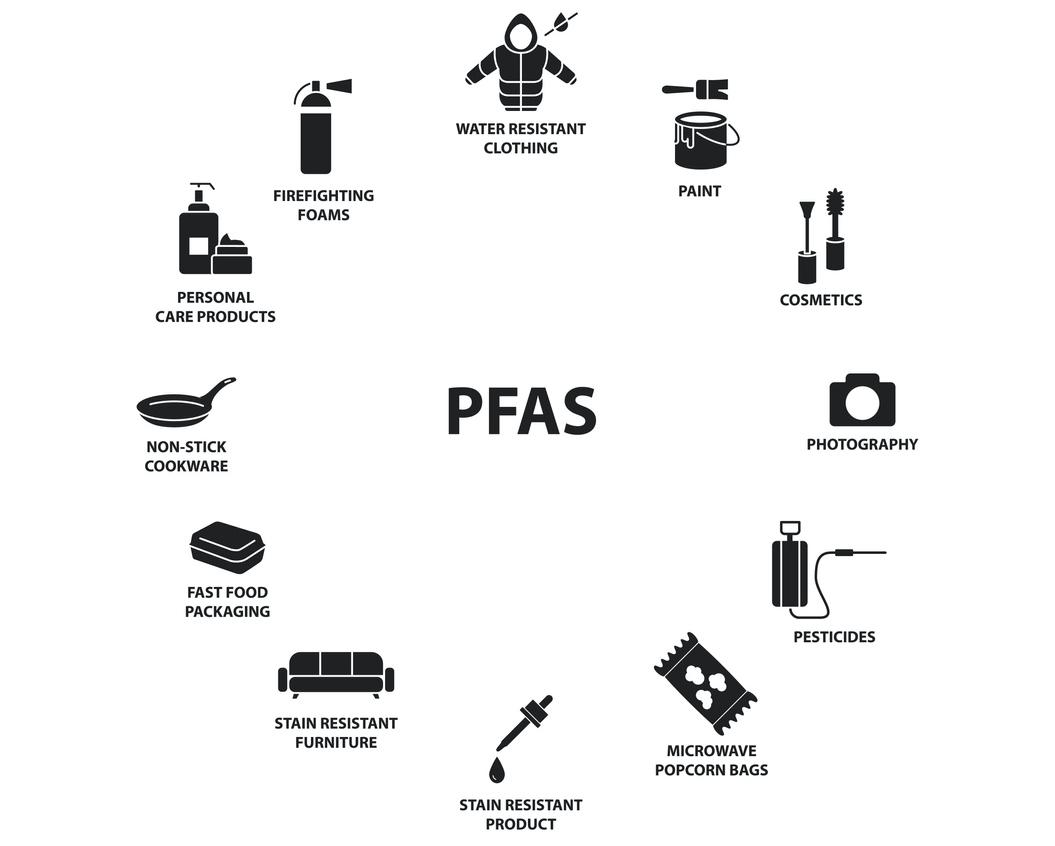 Some swaps are easier to make than others. For example, there's alternative cookware that doesn't contain PFAS. Using cast iron or stainless steel pans is much safer, as noted by The Chigaco Tribune.
On the other hand, food wrappers are hard to avoid — tons and tons of food are wrapped in plastic. If you have the resources, shopping for food at a zero-waste store might be a good way to limit this issue.
Most importantly, we have to stay informed so that we can advocate for and support federal actions that keep our water free from toxins.