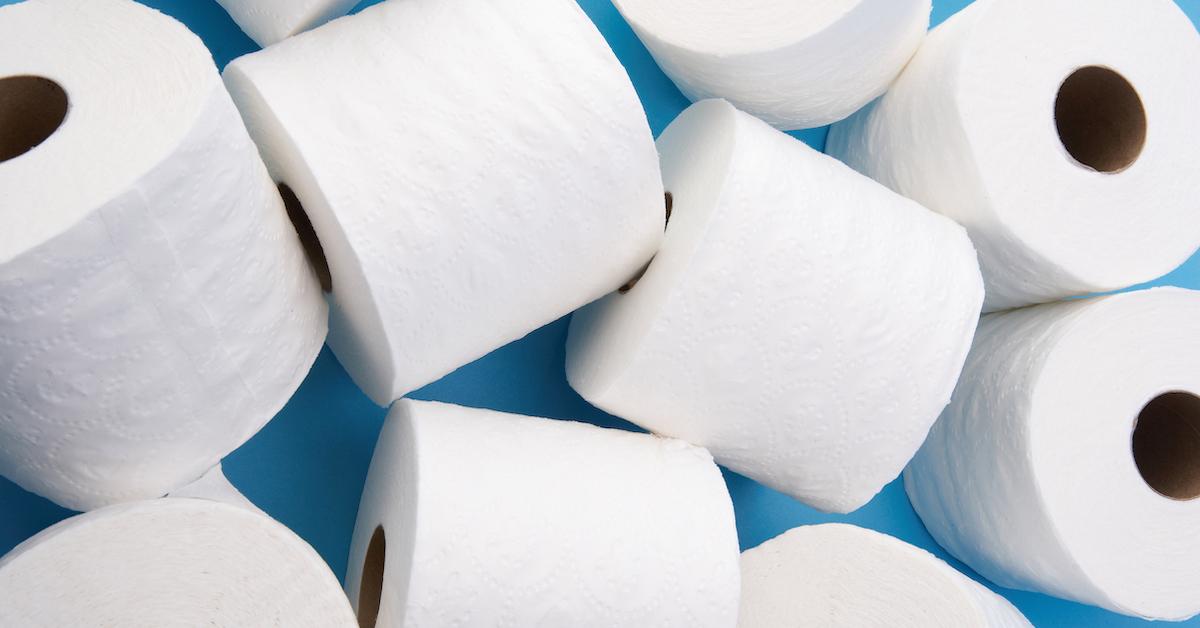 National Toilet Paper Day: How to Find Formaldehyde-Free, Sustainable, and Sensitive TP
Every personal care purchase we make has an impact on the planet and on our bodies — and yes, that includes good old toilet paper. In honor of National Toilet Paper Day, we are exploring the use of toxic chemicals such as formaldehyde in toilet paper, which has been linked to allergic reactions.
Article continues below advertisement
Is formaldehyde in toilet paper actually something to worry about? And are there non-toxic, sustainable TP brands with lighter impacts on our bodies and the environment?
Keep reading for all the deets on the upcoming holiday, how to celebrate, and how to avoid the carcinogen and allergen formaldehyde — as well as other potentially harmful ingredients — in your toilet paper.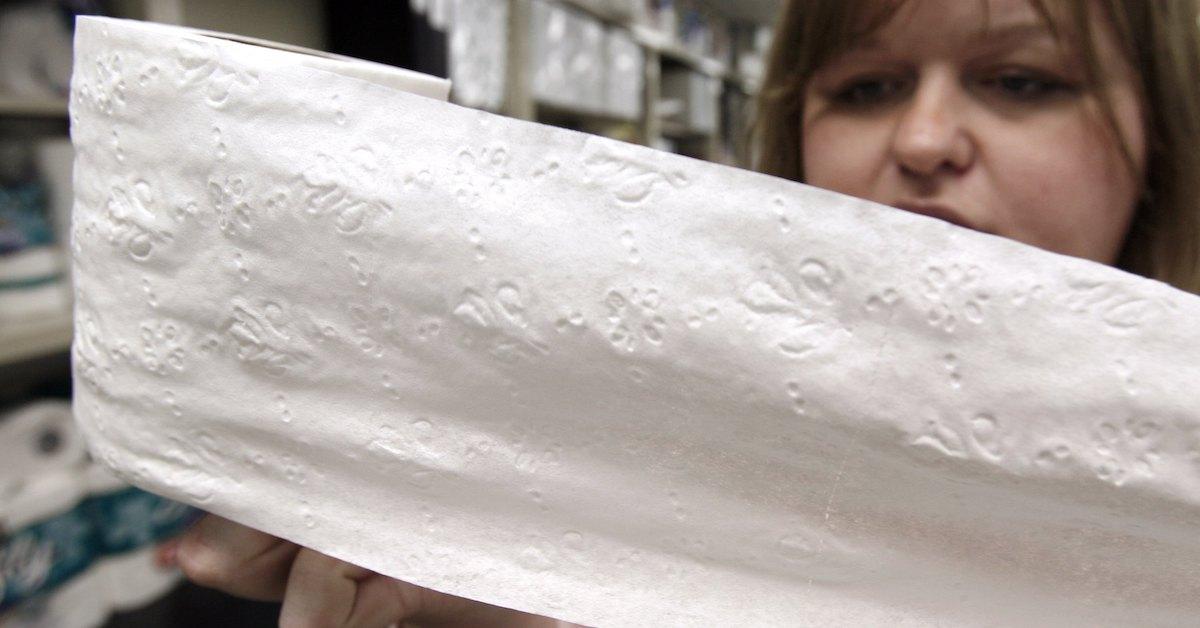 Article continues below advertisement
National Toilet Paper Day: Here's a brief history of TP.
National Toilet Paper Day is celebrated annually on Aug. 26 — so this year, it'll be on Friday, Aug. 26, 2022.
That date was chosen for the holiday because Aug. 26, 1871 (151 years ago) was the first day that toilet paper was ever sold on a roll, according to Solaris Paper.
That said, toilet paper was being used for quite a while before the 1870s. According to History, the first account of wiping with paper after using the bathroom was recorded in medieval China, back in 589 A.D., as determined via texts from a scholar named Yen Chih-Thui.
In the following centuries, humanity grew ever-more creative when it came to wiping, using things such as corn cobs, stones, and newspaper.
Article continues below advertisement
Interestingly, Farmers' Almanac claims that ever since its first edition was published in 1818, customers were drilling their own nails in the paper to hang it on a nail on their latrine walls. In fact, the print version of Farmers' Almanac became such a mainstay in bathrooms that the publishers began selling it with a pre-drilled hole in the top-left corner 1919, making it easier for people to hang it in their bathrooms — to use for both reading and wiping.
Nowadays, those who prefer to wipe with toilet paper have plenty of options — there's recycled, two-ply, three-ply, bamboo, and so much more — but are any of these options unsafe to use?
Article continues below advertisement
Is there formaldehyde in toilet paper? It has been linked to vaginal irritation.
Formaldehyde is used as an ingredient in some toilet paper brands. According to Sunrise Specialty, it is often added because it can improve the toilet paper's wet strength, meaning it won't break down when wet as easily.
Article continues below advertisement
However, excessive formaldehyde exposure has been linked to a number of health issues, including cancer; eye, nose and throat irritation; skin rashes; shortness of breath; asthma; abnormal fetal development; and nausea. This is most common in people who work directly with formaldehyde, but most people are exposed to formaldehyde in their homes constantly via everyday products, from curtains to furniture, as per the CDC.
A 2010 study published in the journal Can Fam Physician found that some of the additives used in toilet paper — including formaldehyde, lanolin, and benzocaine — were the cause of chronic vulva irritation in one patient.
The authors of the study advised people experiencing vaginal irritation to switch to toilet paper that is unbleached (or at least bleached without chlorine) and minimally-processed.
Article continues below advertisement
They also believe that all toilet paper manufacturers (as well as manufacturers of other personal care products) should be required to list all ingredients and chemicals used to make their products, which would make it easier for people with allergies to avoid potentially harmful products.
Article continues below advertisement
How to buy formaldehyde-free, non-toxic toilet paper (especially if you have a sensitive vag):
The authors of the 2010 study noted that the whiter, thicker, and pricier TPs are more likely to contain formaldehyde, while thinner, grayer, and more affordable brands are less likely to. Additionally, the authors advised looking for toilet paper that is either unbleached or bleached without chlorine.
It's true that unbleached or thinner toilet paper may be a bit less soft than what you're used to — so to make up for relinquishing some cushioning, consider investing in a handy bidet attachment, which will mean you can use less TP.