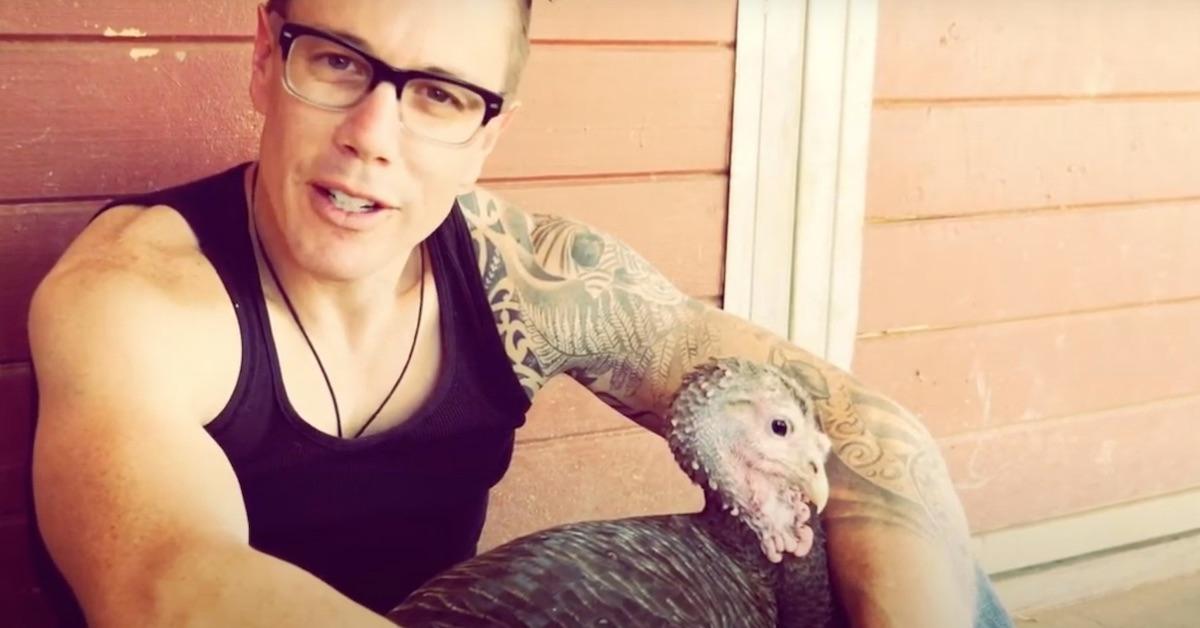 Celebrate Thanksgiving Hugging a Turkey at an Animal Sanctuary
Although its history is undeniably problematic, Thanksgiving is celebrated by so many Americans as a way of getting family together, eating home-cooked food, and celebrating life in general. But unfortunately, traditional Thanksgiving meals tend to involve quite a bit of animal cruelty, even today — which is why we're so excited to see that one of our favorite animal sanctuaries is throwing a cruelty-free celebration which involves cuddling a Thanksgiving turkey cuddle puddle.
Article continues below advertisement
While you don't need to be fully vegan 100 percent of the time, lowering the amount of meat and animal products you consume will lower your environmental impact. And most importantly, it lessens the amount of support the corrupt meat, dairy, egg, and honey industries receives.
So we strongly encourage you to consider going meat-free this Thanksgiving, and maybe even stopping by this insanely cool sanctuary celebration.
Article continues below advertisement
The Gentle Barn is hosting a big turkey cuddle.
Yes, you heard that correctly. The Gentle Barn, which has three locations across the country in California, Missouri, and Tennessee, is hosting a super special Thanksgiving celebration this holiday season. And not only does the celebration abstain from eating animals, but it involves treating them to a day of cuddles, treats, and more.
To get in the Thanksgiving spirit, the Gentle Barn is inviting any and all interested guests to come cuddle and feed the turkeys.
Visitors that come for the celebration can also anticipate a wide range of games, vegan pies, and more.
If you've never done so before, you can also take a self-guided tour of the sanctuary, and meet any other animals on the premises. You can choose from a number of timed entries, and $50 donations are strongly encouraged to maintain the barn and support the animals.
Article continues below advertisement
You can find a ticket here to make sure you get the time slot you want — the Gentle Barn is expecting quite a few guests this year, so we suggest you do that ASAP.
Article continues below advertisement
The Gentle Barn also offers "cow hugging therapy."
Maybe turkeys aren't your vibe — and that's OK. But if you're still down to cuddle with some cute rescued farm animals, The Gentle Barn also offers "cow hugging therapy" sessions for anyone and everyone. Spending time with animals, including cows, reportedly lowers people's blood pressure, it can treat anxiety, and help with many other health problems.
You can sign up for the Cow Hug Therapy program on the organization's website. If you're within close proximity to any of The Gentle Barn's three locations, we strongly suggest doing so — it's a worthwhile experience to remember.
Article continues below advertisement
Alternatively, celebrate a meatless Thanksgiving at home.