Retold Recycling Is Making Fabric Recycling Convenient — and Spreading the Word on 'Shark Tank' (Exclusive)
Retold Recycling appeared on 'Shark Tank' to seek an investment in the convenient textile recycling company.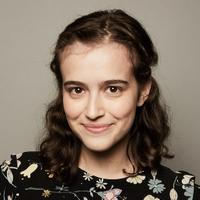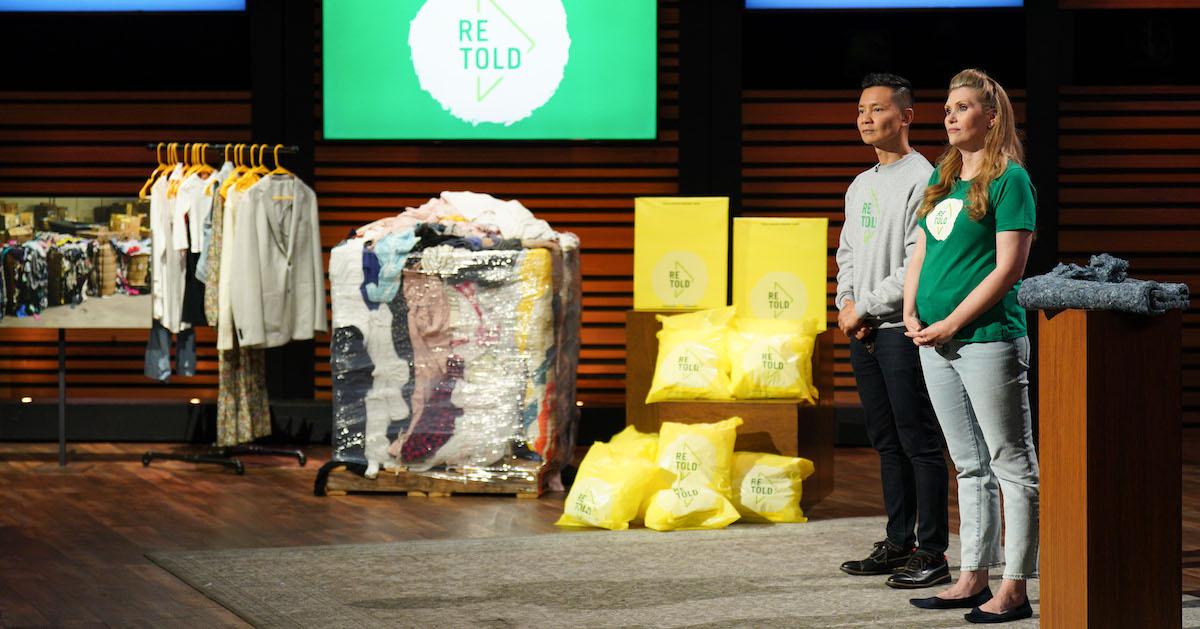 Article continues below advertisement
To learn more about how Retold Recycling came to be, how the textile recycling service works, and the founders' exciting Shark Tank appearance, Green Matters spoke with co-founder Amelia Trumble via email, just ahead of the episode airing in February 2023.
Article continues below advertisement
What is Retold Recycling? Here's how the textile recycling service works.
To use Retold Recycling's service, you can order a yellow mailing bag (which is biodegradable and made from cornstarch, not plastic) on the company's website. Bags start at $14.50, though you'll get a discount for ordering multiple, or for subscribing.
Once you receive the bag in the mail, fill it with all the clothes, linens, fabric scraps, old underwear, curtains, cloth face masks, and any other textiles you don't want anymore. Seriously, no matter the condition, you can put it in there.
Article continues below advertisement
Mail it back using the prepaid shipping label, and Retold Recycling and its partners will go through everything, and divert each item to thrift stores and donation centers (if they're still in good condition), fabric recyclers, upcyclers, and more, making sure that "nothing will go from your Retold bag to landfill!"
Retold Recycling and its offshore partners also "very rarely ... create opportunities for micro-economies using bulk products," according to the website.
And in exchange for your textiles, the company will give you Retold Rewards, which can be used to redeem discounts when shopping at Retold's various partner companies, which include Vitamin A, Dropps, Cocojune, and Boody.
Article continues below advertisement
Who are the founders of Retold Recycling?
As Amelia Trumble tells Green Matters just ahead of the Shark Tank episode airing, she started Retold Recycling along with Noelle Delory and Alan Yeoh, who all worked together in marketing at MAC Cosmetics in New York.
While working at MAC, the trio often discussed starting a "business that would make a positive impact on the earth," Trumble explains.
Article continues below advertisement
Years later, Trumble was renovating her closets, and found herself "frustrated to find no solution to easily declutter unwanted clothes, particularly without ... contributing to carbon emissions," she adds. "Noelle and I crystallized the idea over dinner one evening and then Alan joined us in the business!"
Throughout their research, Trumble has found that though there are companies out there recycling textiles, "there have been limited solutions for post-consumer waste and certainly none that focus on a simple and convenient solution like Retold!"
Article continues below advertisement
She also explains that "from a technical [POV], fabric recycling is difficult because most garments may contain multiple materials, with various blends of fibers." But thankfully, fabric recycling technology is constantly evolving.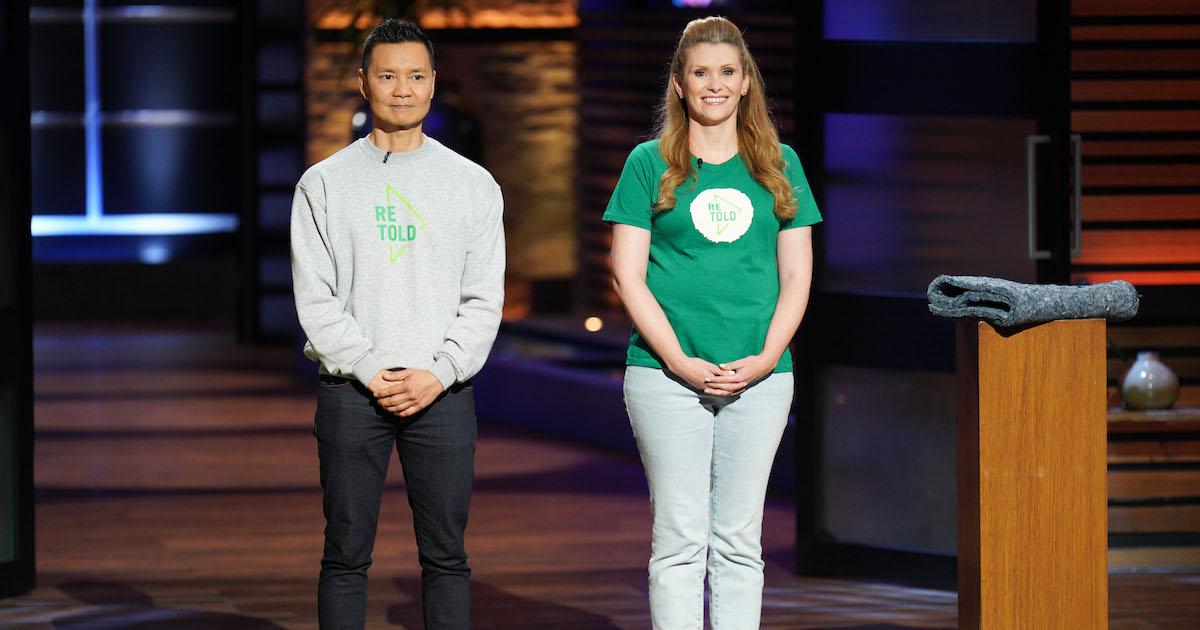 Article continues below advertisement
Retold Recycling scored a major deal on 'Shark Tank' with Mark Cuban.
Trumble and Yeoh appeared on the episode of Shark Tank that aired on Friday, Feb. 17, 2023.
After pitching Retold Recycling to the bloodthirsty sharks, Trumble and Yeoh were ultimately successful. They shook on a deal with shark Mark Cuban, who agreed to invest $300,000 in exchange for a 25 percent stake in the company.
However, it took some time to sell Cuban on the idea.
"My cost is only some time," he asked the Retold Recycling founders on the show, when referring to dropping off clothes at Goodwill, as per Business Insider. "Why would I use this instead?" he added.
Article continues below advertisement
Trumble came prepared with an answer. She replied that spending $14.50 on a Retold Recycling bag is more convenient than donating to Goodwill. That's because Retold accepts all textiles, while many thrift stores do not accept ripped and stained clothing.
Evidently, that answer was enough to satisfy Cuban, as he made a deal with the Retold team.
"For the most part, we were super nervous instead of excited!" Trumble tells Green Matters of she and Yeoh's experience filming the show. "But seriously, despite plenty of drama in the Tank, having famed investor, Mark Cuban, see past it all and understand our #NoLandfill vision and how we could scale was exactly what we were looking for."
This article, originally published on Feb. 17, 2023, has been updated.