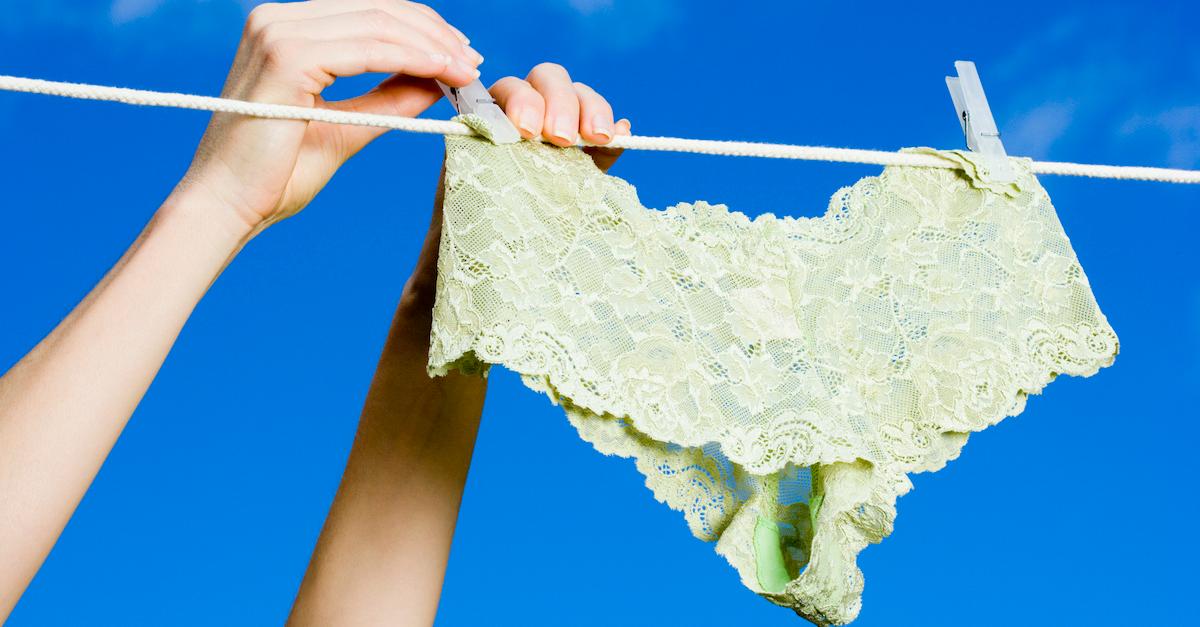 How to Get Rid of Your Old Underwear, Sustainably
Unfortunately, textile waste makes up a large portion of landfill trash. So, what should you do with old underwear? Here's how to donate old pairs.
In the realm of decluttering, cleaning out your underwear drawer is a total must — there's nothing more annoying than having pairs of undies with worn out elastic, holes, or — gasp — period stains. And although simply disposing of them in the trash can is a seemingly easy way to get rid of old panties, it isn't sustainable, as textile waste makes up an ungodly portion of landfill trash, taking up to 30 years to fully breakdown.
READ NEXT: This Teen Is Suing Her Home State in a Historic Climate Change Case
Article continues below advertisement
Although Goodwill and other thrift stores of the like won't accept your old pairs of panties, there are many organizations and companies that allow you to donate underwear. Do your trash can a favor, and leave your panties out of it.
Fab Scrap
Fab Scrap is a New York City-based nonprofit that strives to reduce fabric waste in New York area landfills. Fab Scrap will pickup your fabric scraps from your house in a truck. Once the scraps make their way to the recycling warehouse in Queens, employees identify and sort the pieces by material, and remove any zippers or buttons. Certain materials will then be repurposed to create insulation, while others will be used to create carpet padding, or furniture lining.
Article continues below advertisement
The North Face's Clothes the Loop
The North Face's Clothes the Loop initiative recycles any and all shoes and clothing of any brand — and of any condition — which are donated to Soles4Souls, which provides relief to those in need by letting them redistribute and sold what's donated. Those who participate receive $10 reward toward your next purchase of $100 or more at The North Face.
Article continues below advertisement
Knickey
Knickey is lingerie store that recycles bras, underwear, socks, and tights. The materials are recycled as secondary textiles, for things like insulation and mattress batting. For $5 you can purchase a recycling label. You'll get an email with the shipping label, and for every package recycled, you'll get a whopping 300 rewards points (equal to 15 percent off) in return.
Article continues below advertisement
USAgain
USAgain has drop-off boxes nationwide for consumers to dump their old clothing (undies included). While some clothes are resold, others (such as worn underwear) are either recycled for insulation material, or upcycled for rags. The organization has saved over 12 trillion of pounds of CO2, and clothed over 16 billion people since the company launched years ago. Find your nearest dropbox on their website.
Article continues below advertisement
Planet Aid
Planet Aid boxes accepts all clean men's, women's and children's clothing, shoes, bedding, towels, and underwear. Each pair is redistributed to those in need in other countries across the globe.
Article continues below advertisement
There are so many amazing ways to give your old undies a second life instead of dumping them in the trash to become landfill waste. And if none of these options are feasible for you, we have good news — if your underwear is 100 percent cotton or silk, you can compost it. According to Martha Stewart, as long as you remove the elastic strap, it'll be good to go.
Article continues below advertisement
Second Life by Parade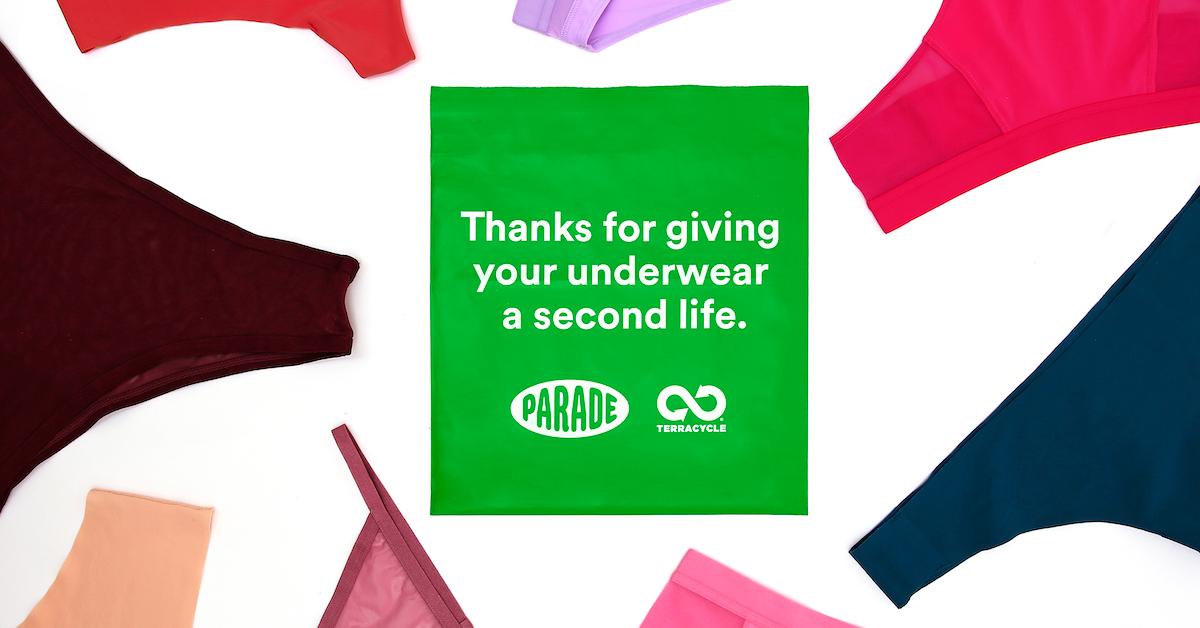 Underwear and bra brand Parade partnered with TerraCycle to create an underwear recycling program called Second Life by Parade, which launched on Jan. 18, 2022. To participate, customers can go to Parade's website and request a free biodegradable bag and prepaid shipping label. Once you receive the package, fill it with as many undies as you can (from any brand), and drop it in the mail. Everything received as part of the Second Life by Parade program is recycled into new items, such as bedding, furniture, and insulation, and in exchange for participating, you'll get a 20 percent off coupon for your next Parade purchase.
Article continues below advertisement
Hanky Panky
Hanky Panky is a lingerie retailer that launched Lingeriecycle, a sustainability initiative that keeps old undies out of landfills. Items are first finely shredded and fabric components are made into carpet padding, while metal materials are sent to metal recyclers. You can request five envelopes to send in old underwear upon placing a Hanky Panky order, and to receive additional envelopes, you can add more to your cart. As of Jan. 18, 2022, Lingeriecycle is temporarily suspended.
This article has been updated.