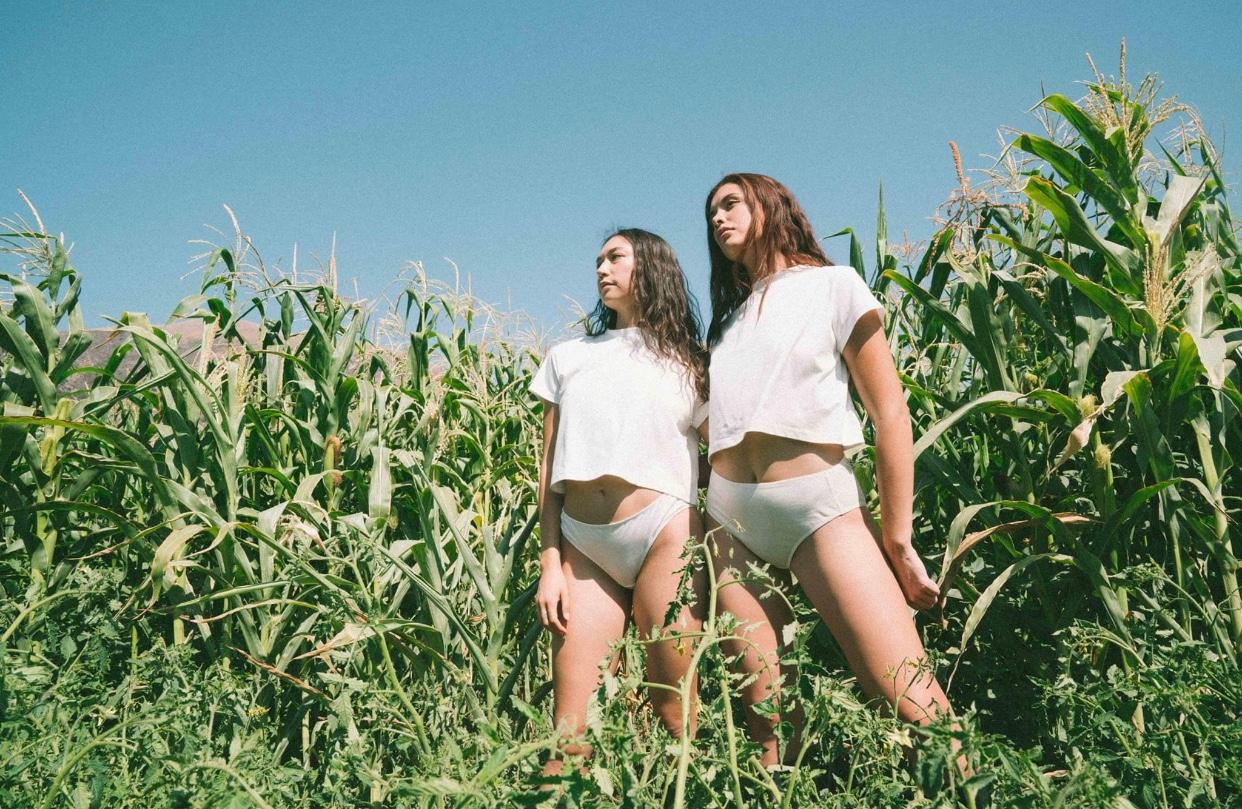 The World's First Compostable Clothing Brand Just Landed a Deal on Shark Tank
The compostable underwear brand KENT landed a $200,000 Shark Tank deal. Keep reading to learn more about the world's first compostable clothing brand.
Article continues below advertisement
Article continues below advertisement
What happened with KENT on Shark Tank?
After receiving offers from four different Sharks, KENT founder and CEO, Stacy Grace, and her husband the CMO, Jeff Grace, chose Daymond John for his experience in the fashion industry. John offered KENT a deal of $200,000 in exchange for 15 percent of the company.
"When Daymond jumped back in with a deal, we were ecstatic. He's an industry icon and has had so much success growing mission-driven companies like ours," Grace said of the momentous deal.
Aside from sustainable clothing, Grace has experience in both advertising and comedy. He is also known for his work at Leo Burnett, where he helped Altoids go from a small, somwhat unknown brand, to the massive breath mint company they are today.
Article continues below advertisement
The idea behind KENT is pretty fascinating.
Grace founded KENT when she noticed that her underwear was made from synthetic materials — that's when the idea of compostable underwear came to mind.
"That's when the idea of KENT was born – a line of thoughtfully designed 100 percent organic, vegan ,and compostable underwear," Stacy said.
Article continues below advertisement
With over 10 years of experience in sustainable fashion, Grace has worked with popular brands like Timberland, Wrangler and TOMS.
KENT's underwear is made with plant-based materials and is designed to break down in 90 days. With the use of natural materials, the brand has eliminated the need for petrochemical-based fabrics — aka textiles that are made from fossil fuels.
For some consumers the price of sustainable products is worrisome, but KENT offers items for as low as $20.
The "Plant Your Pants" methodology is pretty fascinating.
KENT's goal is to help reverse climate change by incorporating sustainable and compostable materials. Customers are encouraged to "Plant Your Pants," which allows the product to turn into soil.
Article continues below advertisement
Stacy explained why she chose to incorporate composting into KENT.
"I see composting as a natural recycling process. With cities like New York and LA rolling out curbside composting this year, we see composting becoming mainstream in America as a natural solution to landfill waste, for fashion and beyond," she said.