As Bear Creek Water Levels Rise, Merced, Calif. Homes Face Flood Risks
Bear Creek water levels in Merced, Calif. have risen exponentially — to the point that communities across the county have been almost fully submerged.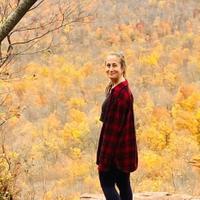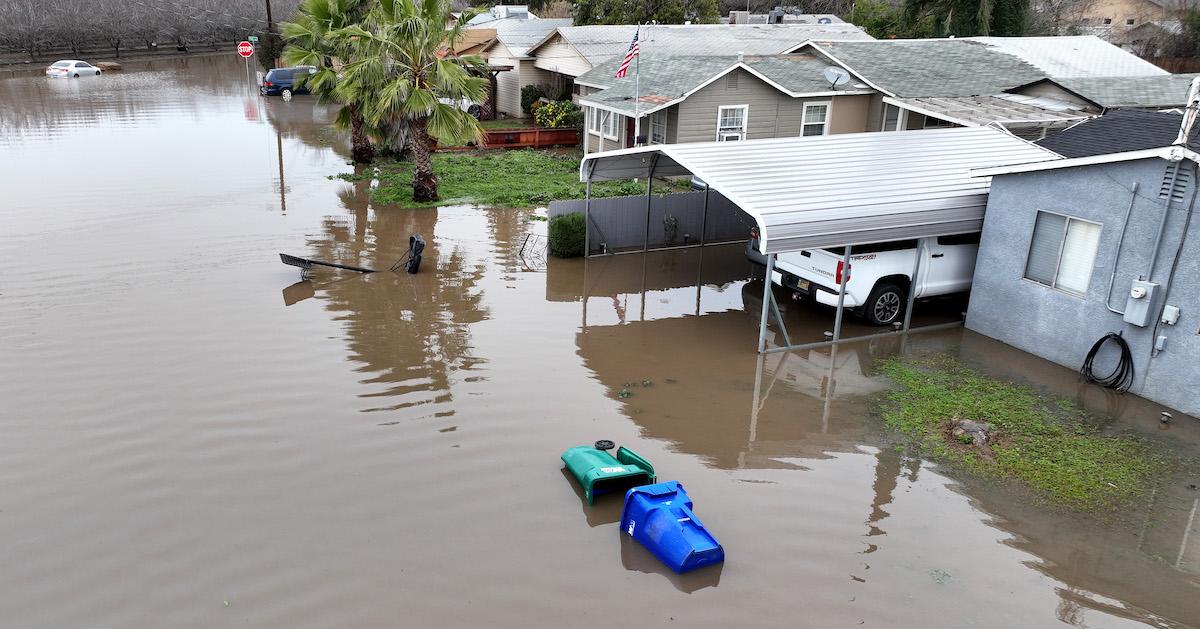 Article continues below advertisement
Right now, floods are expected to continue into early next week.
"Merced-area waterways, roads and drainage systems buckled under the pressure of the atmospheric river pummeling California this week. Rising floodwaters forced the evacuation of the entire town of Planada, areas around Le Grand, and neighborhoods along Bear Creek in Merced," Jonathan Whitaker of Merced County Times writes. "Other evacuation warnings targeted South Gustine and North Santa Nella."
Local governments are doing what they can to help out victims of the ongoing floods.
"Some residents of Planada — with a population of about 4,000 people — joined the hundreds of evacuees who sought shelter at an emergency center set up inside the Merced County Fairgrounds," he continued. "Those who remained in town were reportedly without power."
Article continues below advertisement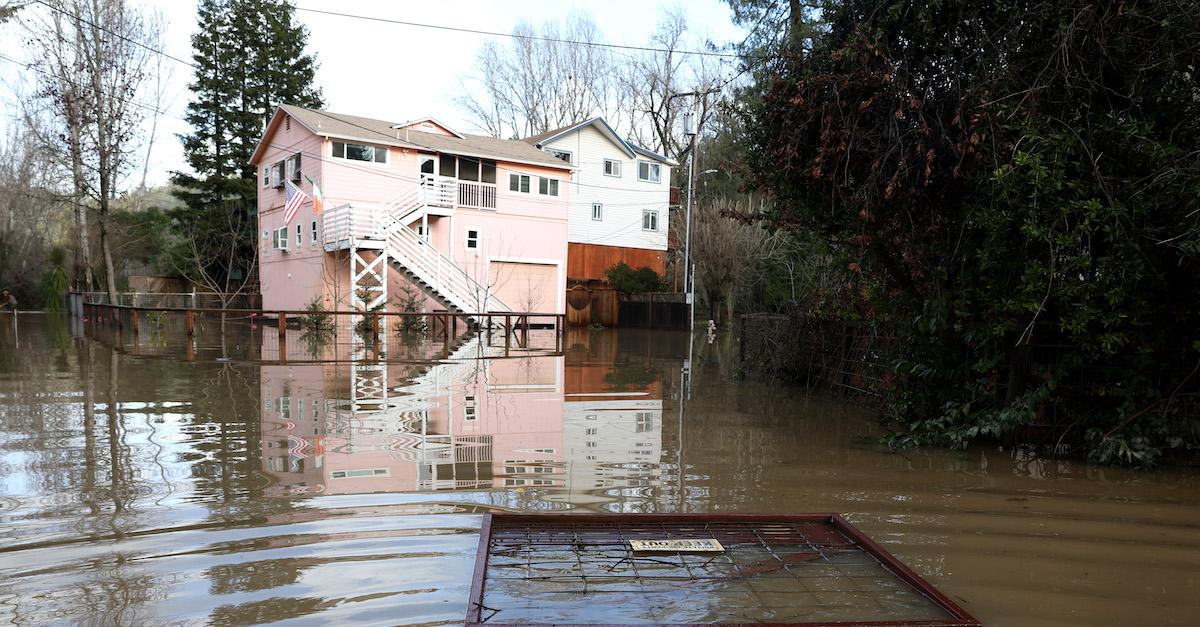 Bear Creek's water levels are within the highest on-record.
Bear Creek is one of the most widely recognized bodies of water in Merced County, Calif. — but its recent floods are creating serious problems for nearby communities.
Bear Creek's water levels have reached a new high. According to the National Weather Service, the latest rains have brought levels up to an all-time high of 30 feet. This proves to be historic, as the other highest levels on record took place in 2021 at 28 feet, 2020 at 29.54 feet, an in 2014 at 27.56 feet.
Article continues below advertisement
This has created a slew of serious, life-threatening issues for Merced residents. Thus far, the creek's rising water levels have flooded highways and main roads. It has also caused serious damage in houses across the county, and it's affected water quality for residents.
And unfortunately, climate change is likely going to make flooding a more common occurrence, as weather patterns change and as floods become increasingly prevalent around the world.
Article continues below advertisement
What to know about the Bear Creek floods in Merced County:
On Tuesday, Jan. 10, mandatory evacuations were issued to Merced County residents, thanks to ongoing floods. Schools were canceled, shelters opened to those affected, and sandbags were available for pickup, to reduce flood damage, according to Merced Sun Star.
"Who knows what we lost or what we'll get back. As long as we made it out of there, that's the good thing," Planada resident Esela Torrez told Merced Sun Star. Planada was among the communities that were hit hardest.
As of Thursday, Jan. 12, Planada's mandatory evacuation status was downgraded to a warning, allowing residents to return to their homes. But those who are returning are advised against drinking the tap water, in fear of runoff contaminating the water supply.
"A boil notice is in effect. Drink bottled water only until further notice. If you live on a property with a residential well, boiling water will not completely disinfect the water to safe drinking levels," the Sheriff's Office stated.
And though Thursday is expected to be a clear day, the rain is predicted to return Friday, lasting through Monday. Therefore, locals and authorities are still on edge.
City employees, volunteers, and residents are currently in the process of preparing for more potential floods. Right now, sand bags are being stacked along the edge of Bear Creek, to prevent any more overflow. Hopefully, that will mitigate the issues brought on by more rain.