Torrential Rains in Venezuela Trigger Fatal Floods and Landslides
What's going on in Venezuela? Currently, the South American country is suffering from mudslides and floods, after experiencing torrential rains.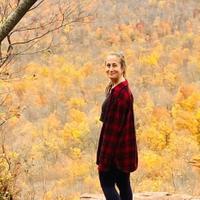 Disaster struck Venezuela this weekend, after five rivers in the middle of the country flooded on Saturday, Oct. 8. The floods, which have resulted in several dead and missing, have also triggered landslides across the South American nation.
Armed forces, drones, and canines have been deployed to help locate missing citizens and deliver essentials to those trapped in their homes. But it goes without saying the floods and landslides in Venezuela have been truly tragic.
Article continues below advertisement
During a news conference, Venezuela's vice president, Delcy Rodríguez, announced that authorities have been doing everything they can to free those who have been trapped in their homes by debris and mud, but they can only do so much, so quickly.
"We have lost children, girls, all very regrettable," Venezuela's vice president, Delcy Rodríguez stated after an unknown number of Las Tejerías residents were trapped, due to one of the mudslides, as per New York Times.
After the area was declared a "disaster zone" by Venezuela's president, Nicolás Maduro, the VP also announced flood and landslide victims could take advantage of shelters, while affected business owners and farmers could receive aid for damages. And although Venezuela's rainy season is notoriously wet, she attributed the unusual strength of Venezuela's 2022 rainy season to climate change.
"The effects of the climate crisis are causing this tragedy," she stated.
Article continues below advertisement
Venezuela's floods, which were triggered by days of torrential rain, have unfortunately resulted in a death toll.
Central Venezuela is under water after eight hours of rain on Saturday, thanks to Hurricane Julia, brought in what the area would receive in a month. Five small rivers flooded the city of Tejerias, as per Reuters, which is 40 miles from the capital city of Caracas. Trees, mud, and boulders from the mountains inundated the community, decimating businesses, farmland, and homes. Drinking water pumps were also swept away.
And with a population of about 73,000, 52 remain missing while 25 have died.
Article continues below advertisement
As previously mentioned, President Maduro has officially declared the city a "disaster area," as of publication. He has also designated the next three days for a period of mourning. Several families have been torn apart — 43-year-old taxi driver Armando Escalona had been at church when the flood waters swept away his entire family.
"I lost my wife and my 5-year-old son. I can't even talk. We were at the service and everything happened so fast," Escalona told Reuters following the disaster.
Aside from working to assess the damages, clearing major roads, and providing aid to those affected by the storm, about one thousand rescue personnel are currently in the process of scouring the riverbanks and disaster-stricken buildings, for more possible victims.
But what's worse, is the floods and torrential rainfall have also triggered some serious landslides in the area.
Article continues below advertisement
Venezuela also experienced landslides, as a result of the rain.
The day after Venezuela's devastating floods, those on the north side of Las Tejerías in the El Béisbol and La Agotada neighborhoods were unfortunately slammed with an unexpected landslide. Homes were damaged and several were reported missing.
"There was a large landslide in the central area of Las Tejerías. We have already found 22 dead people, there are more than 52 missing," Rodríguez told Venezolana de Televisión, as per AccuWeather.
According to The BBC, Las Tejerias has been hit the hardest in Venezuela by the 2022 La Niña weather pattern. This has been the third year in a row of the weather pattern, which usually only occurs every seven-or-so years.
However, climate change has drastically worsened these conditions — needless to say, the people of Las Tejerias are in our thoughts today, following this devastating series of weather events.