Flooding and Climate Change: A Mutually-Destructive Connection
Floods have become routine in some parts of the world in recent years, but how are these catastrophes related to climate change?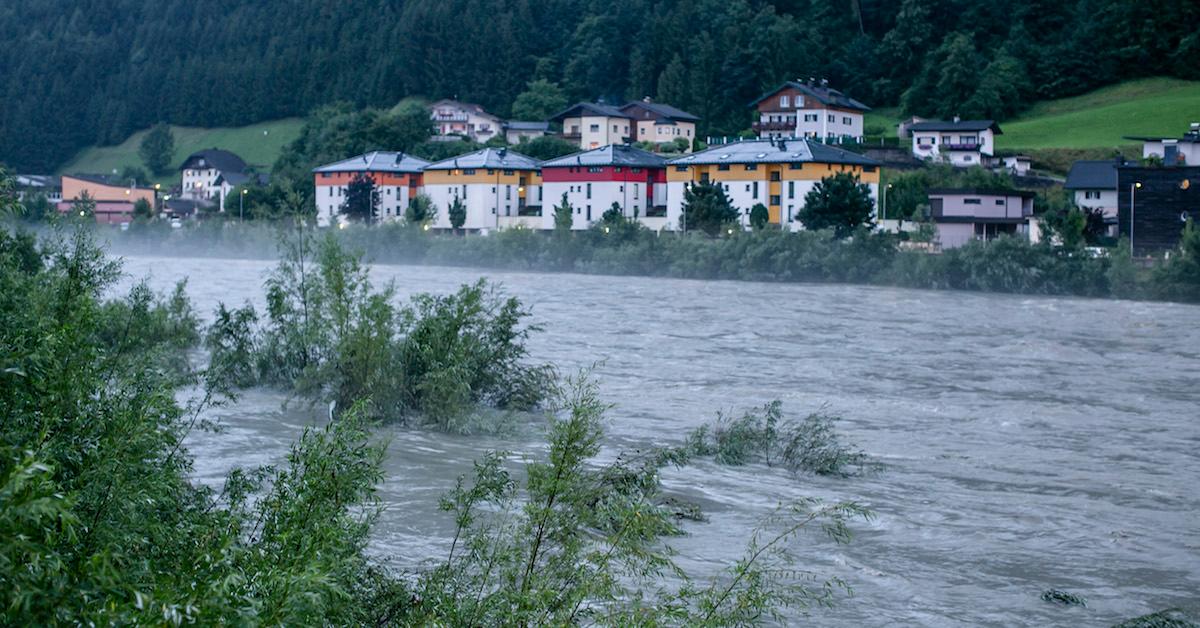 At this point, the effects of climate change are relatively well known. We know that carbon emissions caused by greenhouse gases are quickly warming the planet and acidifying the oceans, that the polar ice caps are melting, and that the rash of drought and catastrophic weather patterns are all the result of this global warming trend.
But how does climate change affect the record number of floods people have been experiencing around the world, and can anything be done to stop them?
Article continues below advertisement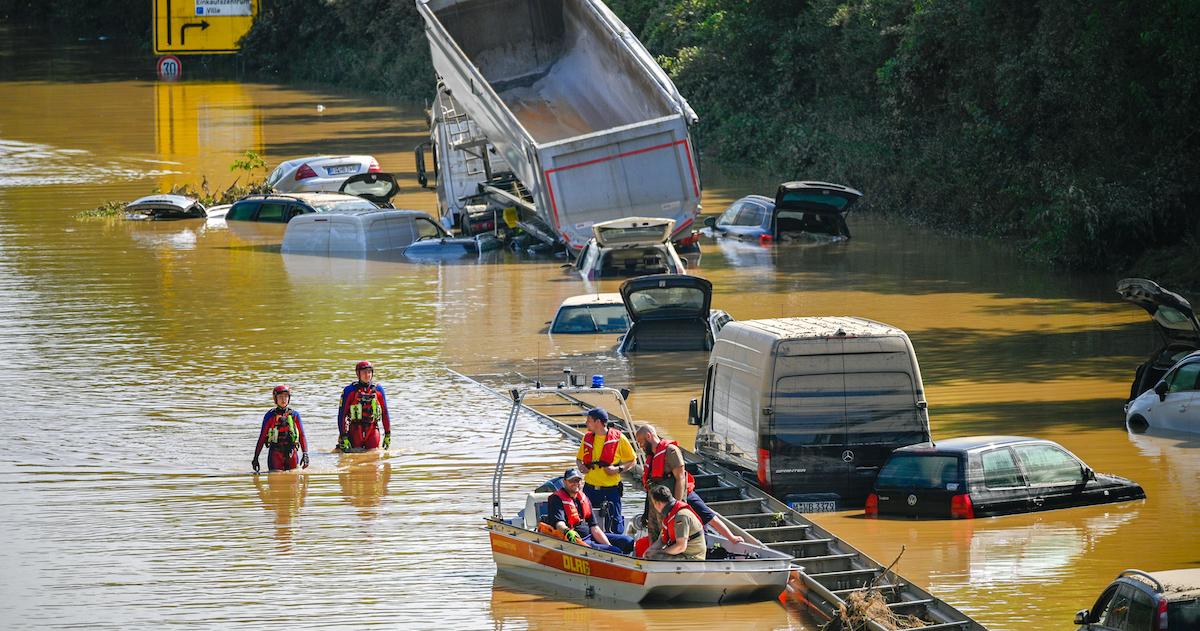 How does climate change affect floods?
According to the UN Environment Programme (UNEP), the rash or unseasonable floods experienced by the U.K. and Germany are just another symptom of the global disease known as climate change. These extreme floods are the result of a number of factors related to climate change, first among them being a marked increase in precipitation, which in some cases amounted to a month's worth of rainfall in a mere 48-hour period.
Article continues below advertisement
Longer, more intense rainstorms can also contribute to flooding, as can an increase in already severe weather patterns the world over. According to UNEP, higher temperatures means more cloud formation. More clouds can hold more rain, which correlates to a higher frequency, duration, and intensity of rain in many regions both above and below the equator.
Hurricanes are striking harder than ever in the Caribbean, while typhoons and tsunamis strike hard against people living in and around the South Pacific. Rising temperatures make for warmer water, which is needed for hurricanes to form and strengthen. According to the University Corporation for Atmospheric Research (UCAR), climate change is directly responsible for the stronger winds and enhanced precipitation seen in the most recent hurricanes, such as Harvey and Elsa.
Article continues below advertisement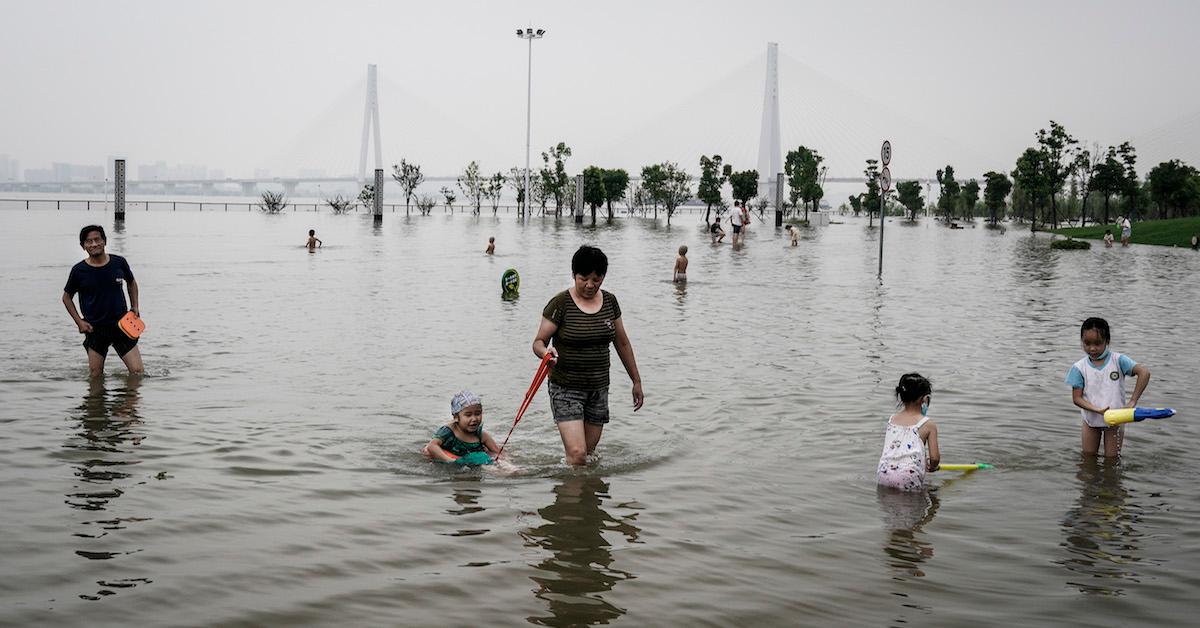 What floods have been caused by climate change?
Forbes reports that the flooding caused by Hurricanes Elsa and Harvey, as well as the rainstorm flooding in Florida and Georgia, and the flash floods in New York, New Jersey, and Houston, are all the result of climate change. Superstorm Sandy created massive flooding all along the East Coast of the U.S., and rising rivers and creeks created by inordinate amounts of rainfall have caused flooding in parts of Pennsylvania, the Netherlands, Tokyo, Belgium, Germany, and Edinburgh.
Article continues below advertisement
In coastal and island regions, such as Vunidogoloa in Fiji and Manila, in the Philippines, rising ocean waters have gone from a slightly higher tide to a slowly sinking city in record time. According to The Guardian, back-to-back typhoons in 2009, 2012, and 2018 have caused billions in flood damage, massive evacuations, and significant loss of life.
Fiji has also seen its share of oceanic cyclones and monstrous typhoons. On top of that, Vunidologia and several other of the nation's islands are still slowly sinking into the ocean thanks to the rising waters caused by melting ice caps, according to the United Nations. As the planet warms and storms continue to intensify, things will only get worse for island nations like these.
Article continues below advertisement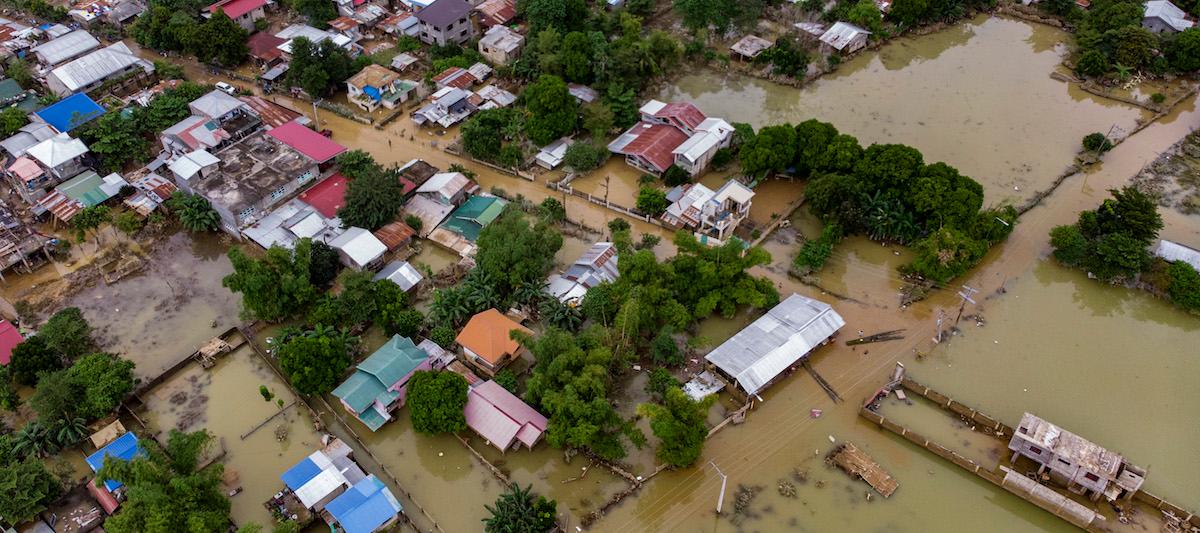 What is the connection between droughts, floods, and climate change?
According to The Royal Society, climate change causes higher global temperatures, which then increase the amount of evaporation and creates areas of extreme heat and dryness. This is when droughts occur. However, the warming air also allows for a higher capacity for moisture absorption, which leads to heavier, rain-soaked clouds, which then release all that pent-up precipitation in one fell swoop.
As you can see, the link between floods, droughts, and other extreme weather phenomena is intrinsically linked to climate change. If we don't do something to curtail the amount of greenhouse gases we are pouring into our atmosphere, we will reach a point where we will be unable to predict the weather patterns we have come to expect. Worse yet, we may reach a point where those unpredictable storms wash us away in a tide of our own making.