Parts of Seattle on Flood-Watch After Several Homes Sustain Serious Damage
Floods across the state of Washington are submerging parts of Seattle and Tacoma, causing several neighborhoods to evacuate their homes.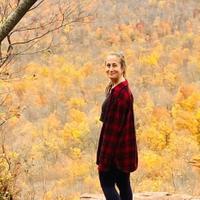 This holiday season has evidently been kind of a wash for Seattle residents.
After torrential rains slammed much of the Oregon and Washington coast, neighborhoods in and around Seattle are completely flooded with water from the Puget Sound and nearby rivers. Homes citywide have sustained serious damage, families have been forced to evacuate, and roads are currently closed off to drivers. This is reportedly some of the worst flooding the city has seen in several decades.
Article continues below advertisement
"Storm surges flooded parts of Washington state, including Seattle, where some residents of the South Park neighborhood kayaked through the streets and used buckets to clear their homes of water," Claire Rush writes for Associated Press.
"A record high tide of 18.4 feet (5.61 meters) submerged parts of the state capital of Olympia and washed jellyfish over the shoreline onto the city's streets."
"A coastal flood advisory is in effect for the Seattle area through Friday afternoon," the warning continued. Therefore, it's imperative that Seattle residents pay attention to any alerts regarding floods in their area.
More on the flood in the news clip, below.
Article continues below advertisement
Floods in Seattle and throughout Oregon have damaged homes and infrastructure across the region.
Tuesday, Dec. 27 was hard for residents of Seattle's South Park neighborhood. According to Seattle Times, heavy rains brought some of the worst floods residents had seen in years from the Duwamish River, damaging upwards of 13 homes. Although water levels started receding on Wednesday, standing water continued to block off roads and prevent families from entering their homes.
"We lost everything," local resident Reasmey Choun told Seattle Times. "We're just kind of stuck in the car right now."
Article continues below advertisement
According to FOX13, the areas surrounding 8th Avenue and Chicago Street were impacted the most, with nearby businesses forced to shut down and homes forced to evacuate.
In addition to global warming triggering rising water levels, king tides caused water levels to rise at least 3 feet higher than normal. And meanwhile, additionally, a low-pressure storm system affected much of the West Coast brought serious rain storms.
Even if you weren't directly affected by the storm, it's important to listen to alerts, to stay updated on any announcements regarding the floods. Right now, commuters and travelers should be wary while driving through the city.
"Motorists should not attempt to drive around barricades or drive cars through flooded areas," NWS Seattle warned in an announcement from Dec. 29. "Turn around, don`t drown when encountering flooded roads. Most flood deaths occur in vehicles."
Article continues below advertisement
How to help victims of the Seattle floods:
Right now, per Seattle Times, Seattle PUD, the local Red Cross branch, and local organizations are involved with cleaning up affected neighborhoods. Seattle Public Utilities is also supporting victims of the flood, while the city is providing shelter to those who haven't been able to enter their homes.
Officers are also directing traffic away from flooded areas, as firefighters respond to calls regarding severe floods. Power has been shut off across the city, to ensure people are safe.
If you can, we suggest donating money to the Seattle Red Cross, or donating food, blankets and clothes for the affected families to the Duwamish River Community Coalition. Any bit of help will certainly count.