What Is CBD?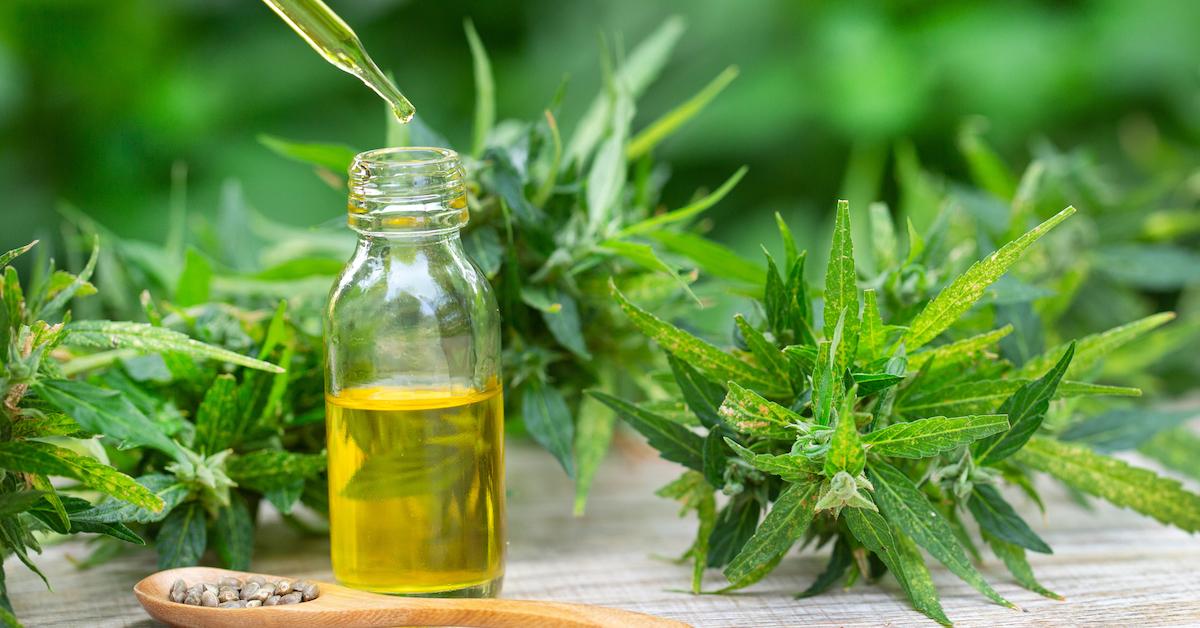 What is CBD, or cannabidiol?
CBD, short for cannabidiol, is a cannabinoid or chemical compound found in the cannabis sativa plant. There are two classifications of the cannabis sativa plant: hemp or marijuana. CBD can come from either of the two plants.
As explained by Healthline, 104 different cannabinoids are naturally found in cannabis, including the psychoactive tetrahydrocannabinol (THC). THC is what causes people who smoke or consume cannabis to feel high or stoned. However, no matter which plant your CBD is derived from, it will either not include THC (making it a CBD isolate) or it will include less than .3 percent THC (making it a full spectrum CBD), meaning users can reap the benefits of cannabis without getting high.
People have widely varying opinions on CBD. Some claim that it has vastly improved their various physical and mental problems, while others believe it's just a modern-day snake oil, giving consumers nothing more than a placebo effect.
What does CBD do?
CBD can be used to treat a variety of physical ailments, including: headaches, menstrual cramps, sore muscles, arthritis, multiple sclerosis, joint pain, inflammation, and other chronic pain.
People also commonly use CBD to treat mental stressors, such as: anxiety, insomnia, depression, and PTSD. It has also been reported to help people feel more calm and relaxed in general.
Is CBD natural?
Since CBD is a naturally-occurring chemical compound derived from a plant, yes, it is natural. In fact, many people take CBD as an alternative to trying certain medications in order to avoid side effects. (Never stop taking medication without consulting with your doctor.)
What is CBD oil?
You've probably heard of CBD oil, one of the most common forms of CBD. CBD oil, also known as a tincture, is taken by applying the oil underneath the tongue and holding it sublingually for a few moments, since that area will quickly absorb the CBD into the bloodstream.
What other forms does CBD come in?
Besides oil, CBD can be orally taken as a gummy (think gummy vitamin), as a capsule or pill, via vaping, in the form of a chocolate bar, or as a sparkling water. Many cafés and restaurants now offer CBD as an add-on to coffees, smoothies, and baked goods. Additionally, CBD can be absorbed topically via products such as CBD lotion, soap, and bath bombs, or via a CBD facial. There are also CBD dog treats on the market to treat anxiety and fear for dogs.
How is CBD made?
As explained by Intrinsic Hemp, CBD oil can be extracted from the cannabis plant in a variety of ways. One is by using a liquid solvent such as ethanol, alcohol, or isopropyl. It can also be extracted using olive oil, which Intrinsic Hemp explains is possibly the most ancient form of CBD extraction. And then there's CO2 extraction, which is the most expensive method, but also the purest, according to PureKana. There's also the whole plant extract method, resulting in "full spectrum" CBD.
Full spectrum CBD vs. isolate CBD:
Full spectrum CBD contains various cannabinoids, as well as up to 0.3 percent of THC. That is acknowledged as a "trace" amount, and it would not actually get someone high. As explained by PureKana, due to the variety of cannabinoids full spectrum CBD contains, it can be a bit more potent than CBD isolate. Some people recommend taking full spectrum CBD if you live in a state where cannabis is completely legal, or if you want "to get the most" out of your CBD.
CBD isolate is basic pure, isolated CBD, free of other cannabinoids and THC. According to PureKana, CBD isolate has a lighter flavor, so it is recommended for people who want to cook with it; it's also better for people who live in states where cannabis is not completely legal, for those who get drug tested at work, or those in recovery from drug abuse or addictions.
When was CBD legalized in the U.S.?
In 2014, President Obama signed the Agricultural Act of 2014, also known as the 2014 Farm Bill, which lifted federal restrictions surrounding hemp via the Hemp Pilot Program. As explained by the National Conference of State Legislatures, the bill also allowed states and tribes to apply for "primary regulatory authority over the production of hemp in their state or in their tribal territory," meaning regulations surrounding CBD and other hemp products were different in each state for a few years.
Then, in December 2018, the 2018 Farm Bill was signed by Congress. The bill removed hemp from the Controlled Substances Act, and allowed nationwide interstate commerce of products made from hemp, including CBD.
Why is CBD so popular?
Since becoming legal to sell across the country in 2018, CBD has seen a spike in popularity, with people using it to treat a variety of ailments and discomforts. It is having a huge moment right now, and Vox suggests that three things have helped accelerate that: the "herbal supplement boom," the "anxiety economy" (the growing market for products that promise to relieve anxiety and stress), and marijuana's increasing legalization across the U.S.
Can CBD help after a workout?
More and more people have started taking CBD after intense workouts to ease muscle pain or fatigue. It's common to take an NSAID such as ibuprofen after exercise to aid in muscle recovery. However, taking too many NSAIDs can result in side effects like stomach issues, heartburn, liver injury, and easy bruising and bleeding, according to Harvard Health Publishing. For that reason, many are turning to CBD, as it is a more natural way of aiding in muscle recovery.
Which CBD is best for me?
There are numerous brands of CBD on the market, making choosing one a bit overwhelming — especially if you're looking for CBD to treat anxiety. There are plenty of things to consider in terms of what format you'd like. For example, oils are potent and come in different flavors, but are less subtle to take at work and tend to be expensive. Gummies are subtle to pop in your mouth, but filled with sugar. CBD lattes may be delicious, but perhaps not the best bang for your buck. So first, do some research and thinking on what will work best for your lifestyle.
In terms of what brand to select, luckily, there are endless resources and reviews of different products online. PureKana has advice for avoiding low-quality CBD, and there's always the CBD subreddit.
CBD for dogs and cats can help your pets.
If you've ever been around a dog during fireworks, you know that dogs can experience stress, anxiety, and fear just like humans. CBD for dogs has emerged over the past few years to treat such symptoms, as well as seizures, nausea, arthritis, digestive issues, and more, according to petMD. There have been studies suggesting that CBD oil can be beneficial to dogs experiencing physical pain, including a 2017 Cornell University study. Similar to humans, the benefits of CBD for dogs include avoiding medicine that can have side effects, and it is a more natural approach. Dogs most often take CBD in the form of oil or dog treats.
Why is CBD so expensive?
CBD prices vary from brand to brand, and high-quality CBD tends to be on the more expensive side. According to Hemp Daddy's, the price of CBD depends on the manufacturing behind each specific project. For example, if the entire cultivation and manufacturing process was done domestically (and using CO2 extraction), it can be more expensive. And if the CBD was made from hemp grown and processed overseas, it can be more affordable — but it could be lower in quality.
Latest What Is CBD? News and Updates