Sexperts Weigh In on THC- and CBD-Infused Lube (Exclusive)
Right now, CBD- and THC-infused lube are all the rage, but is it worth it? We spoke to a few different sex experts to get more information on both.
With the destigmatization of using THC and CBD for both medicinal and recreational purposes, more and more sexually active folks are beginning to incorporate it into their sex lives. Sex stores are now advertising THC- and CBD-infused lube to augment your overall experience and even to potentially induce or improve orgasms. So, we investigated these types of product by speaking with a few sex experts.
Article continues below advertisement
These types of products have gained tremendous attention over the last year. Paper Mag reported in October that Kris Jenner purchased *thousands of dollars* worth of the stuff.
We did email Q&As with Erotic Educator and Founder of Organic Loven, Taylor Sparks, as well as the co-founders of pleasure-tech company Emojibator, Kristin Fretz and Joe Vela, to answer all of your ~hottest~ questions.
Article continues below advertisement
GREEN MATTERS: Why might someone want to incorporate CBD or THC infused lube into their sex life?
Taylor Sparks: Both CBD and THC act as a vasodilator, meaning it opens up the blood vessels bringing more blood to the clitoris (erectile tissue) making your orgasms more intense and the vagina more lubricated. Cannabis interacts directly with an endocannabinoid system giving us the feel good emotion or putting us in the mood.
Kristin Fretz: The traditional ways of consuming THC or CBD (food, pills, flower, etc.) can be intimidating or non-starters for many people. We made our Phuksaus CBD-infused lube as a friendly and exciting way to experiment in an intimate setting such as masturbation or sex. CBD infused lube lets a mainstream audience experience CBD without needing access to a legal marijuana or hemp store, which sometimes can be price prohibitive.
Article continues below advertisement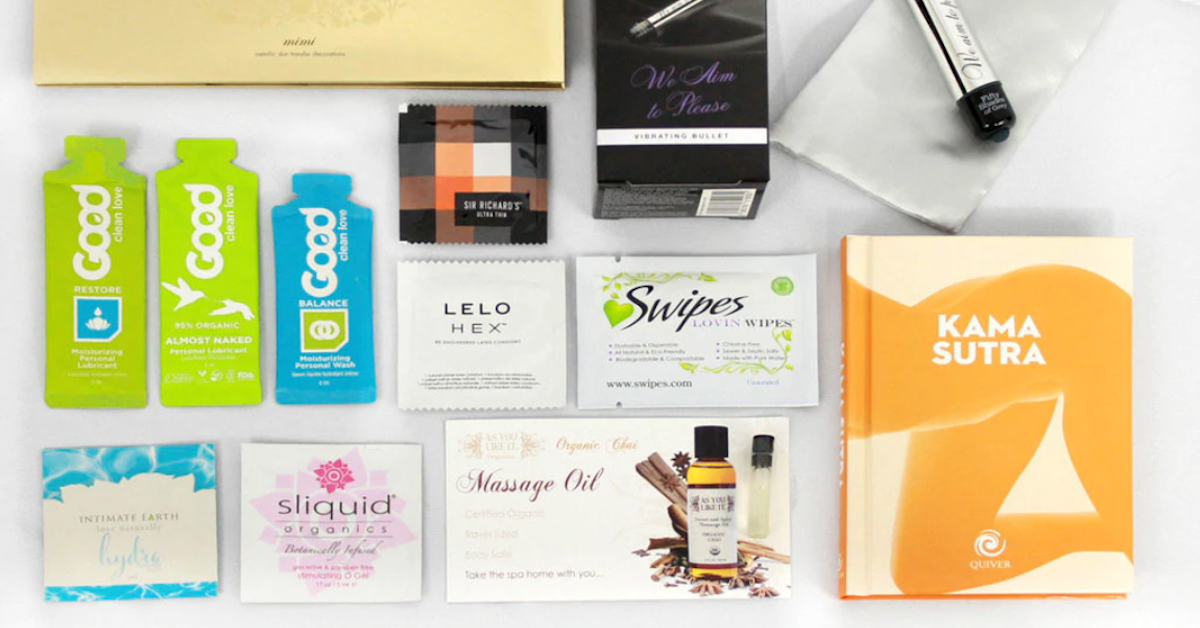 GM: What does it mean if there is CBD or THC in lube, and how is it infused?
TS: The CBD/THC is added during the making of the lubricant along with other ingredients. They may use a CBD isolate which is the purest CBD compound removing all other compounds. This is usually extracted from hemp because it does not have the THC compound. Some companies use full spectrum which will include other compounds of the plant such as terpenes, essential oils and cannabinoids. Broad spectrum is a combination of full spectrum CBD and CBD isolate.
Article continues below advertisement
Joe Vela: This means that CBD or THC has been absorbed by a carrier molecule, most likely oil, and made into a cream, salve, tincture, lotion, or in this case personal lubricant. One key reason for using carrier oil is that it improves the bioavailability of the CBD, which means it helps your body absorb the CBD oil. CBD is fat-soluble, which means that it dissolves in oil rather than water, although new methods are being developed that do not require carrier oil. Fat-soluble substances are better absorbed when digested along with fat, even in small amounts. We use sweet almond oil in Phukaus CBD which is full of vitamin E and high in fat.
Article continues below advertisement
GM: How should you determine what you want?
TS: The labels will/should tell you whether there is full or broad spectrum CBD and the milligrams. The higher the milligram the more CBD within the product. Both CBD/THC are dosed in milligrams. The cannabinoids in both CBD/THC are delivered directly to the receptors in the skin, without entering the bloodstream so you will not have any psychoactive effects from the THC in the lubricant. THC lubricant is only available in states where it is legal, whereas CBD lubricant is legal in all 50 states under the farm bill that passed in 2018.
JV: After much personal experimentation, we decided that a minimum effective topical dose was somewhere around 1mg/ml. Our lubricant has a concentration of 1.25 milligrams of weed per milliliters of lube (or 75 milligrams of CBD per 60-milliliter bottle). It's not required that manufacturers provide this information, so keep an eye out for products that are transparent and provide a complete ingredients list.
Article continues below advertisement
GM: What is the difference between the effects of THC-infused lube and CBD-infused lube in terms of effects? Why might one choose one over the other?
TS: THC lubricants tend to have more physiological effects such as more blood flow and more sensitivity in the vaginal/clitoral area.
KF: CBD products have less than 0.3 percent THC, meaning you won't feel those psychoactive effects of THC. I highly recommend starting with CBD infused products to ease yourself into what an enhanced pleasure experience feels like for your body and mind.
Article continues below advertisement
GM: Would either show up in a drug test?
TS: The THC lubricant may show up if swallowed and it will get you high. Something to consider when using it and then indulging in oral sex.
JV: It really depends on the drug test. I've never heard of anyone test for CBD on a drug test, so that would not appear. It's very unlikely to find topical THC findings in a blood or urine sample.
Article continues below advertisement
GM: Do they have any psychoactive effects or just physical?
TS: For CBD it is only physical, but as mentioned, the THC will have a psychoactive effect if swallowed.
JV: While there is not enough research on the effects of CBD, users report increased blood flow, pelvic relaxation, and decreased inflammation and pain. With CBD, there are very minimal psychoactive effects, but in my experiences with topical THC, and because I think the body and mind are so closely linked, I've noticed both a physical and a psychoactive effect, similar to eating a low-dose edible.
GM: Does either product affect people with different genitalia differently? If so, why?
TS: CBD/THC as a lubricant is most effective on women because the vagina is covered in a mucus membrane and 100 percent of what you put on it is absorbed into the body. For men, oil based CBD lubricant can be used to lubricate the penis after sex, especially if there has been friction. CBD also helps to reduce pain and swelling and can be used on/in the vulva/vagina after sex to reduce any inflammation.
Article continues below advertisement
JV: That's a great question! Shape, size, lifestyle, and physical health can play a part in how high a dosage you need for desired effects, so I imagine there are some gender differences. Women may be more likely to use CBD for pain or anxiety, and men for relaxation or wellness, so the motivation for trying these products may produce different effects.
This article, originally published on Oct. 19, 2021, has been updated to include information on Kris Jenner.