Can CBD Help With Anxiety? Here's What the Research Says
CBD has become a popular natural remedy for anxiety — but what does the research say?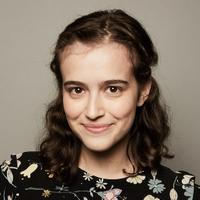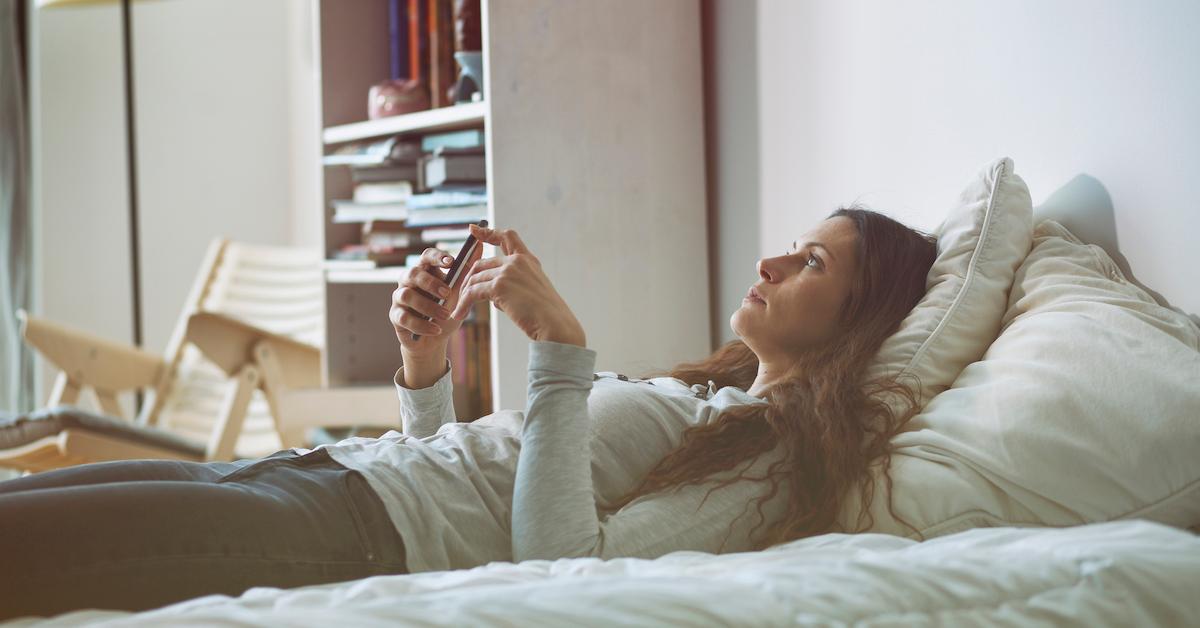 In 2018, hemp was removed from the U.S.'s Controlled Substances Act, making it legal to sell hemp-derived CBD across the country. Since then, CBD, aka cannabidiol, has become a popular natural option for people facing mental stressors like anxiety, depression, PTSD, and insomnia. It's also become an alternative for people dealing with chronic pain from conditions such as arthritis, inflammation, headaches, menstrual cramps, sore muscles, and multiple sclerosis.
Article continues below advertisement
Can CBD Help With Anxiety?
Anxiety is best treated with a combination of things, including therapy, medication, meditation, exercise, and more. So while CBD probably won't be a 100 percent cure for your anxiety, it could certainly help relieve some symptoms, especially when combined with other treatments.
CBD is derived from the cannabis plant, either the hemp or marijuana variety. But whichever plant your CBD comes from, it will not include enough THC to make you high (it legally cannot contain more than .3 percent THC), allowing you to get cannabis' other benefits, like relaxation, anxiety relief, pain relief, and help sleeping.
Like with many things in life, everybody responds to CBD differently — so while CBD may drastically reduce one person's anxiety, it may do absolutely nothing for someone else. Some anxious people swear by CBD, while others call it $50 down the drain.
CBD Oil and Anxiety Research
A 2015 study published on PubMed Central (PMC) found that "Preclinical evidence conclusively demonstrates CBD's efficacy in reducing anxiety behaviors relevant to multiple disorders, including PTSD, GAD, PD, OCD, and SAD, with a notable lack of anxiogenic effects." The study's authors noted that while CBD holds "potential value" in CBD, they emphasized the need for further research in terms of CBD treating anxiety.
Another study published on PMC in December 2018 analyzed a group of rats, and observed that CBD was able to successfully reduce anxiety in the test subjects.
Article continues below advertisement
And way back in 1993, researchers studied the effects of cannabidiol on human volunteers forced into a very anxiety-inducing situation: public speaking. The study, published by the Journal of Psychopharmacology, found that CBD had anxiolytic (anxiety-reducing) properties on the subjects.
Basically, there has been a fair amount of research suggesting that CBD can reduce anxiety; however, CBD is far from a black-or-white solution for anxiety.
CBD Oil for Panic Attacks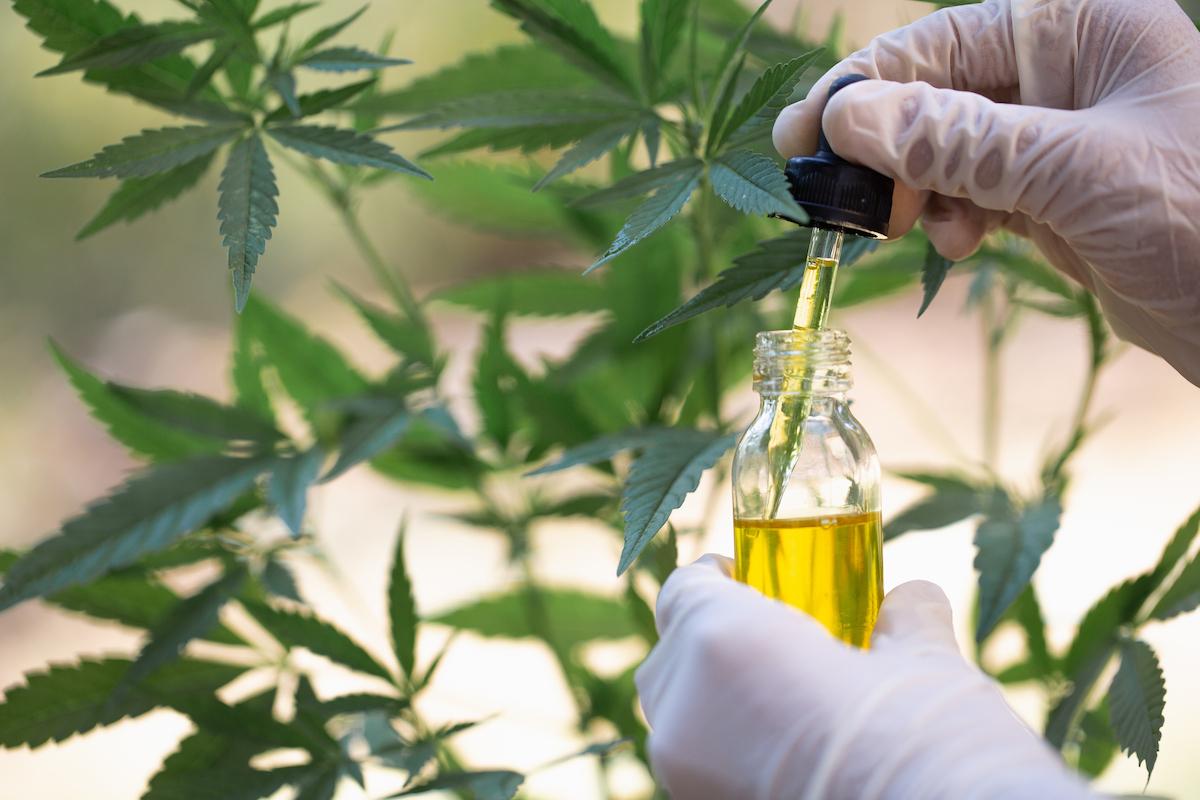 As explained by Medical News Today, there is a difference between anxiety attacks and panic attacks, even though the two are often conflated. Anxiety attacks usually come on over time, as stressful thoughts or feelings build up in response to a trigger, and can last for hours. Panic attacks typically happen more suddenly, often without a specific trigger, and while they can have stronger symptoms than an anxiety attack, they usually only last for a matter of minutes, according to Medical News Today.
Taking CBD to help with panic disorder can be helpful, though it may not be fast-acting enough to help in the midst of a panic attack. A 2017 study published by Current Neuropharmacology concluded that CBD is a promising treatment for panic disorder, but the researchers emphasized that more clinical trials are needed.
Article continues below advertisement
CBD Oil for Anxiety in Kids
Parents spoke with Janice Bissex, a Holistic Cannabis Practitioner and registered dietitian, to learn about children and CBD oil. "I typically advise people to check with their child's doctor," Bissex told Parents. "But there are many doctors who are not educated in the use of CBD for various conditions in kids so you may need to broaden your search." If your child's doctor is not familiar with CBD, Bissex recommends consulting with a pediatric neurologist or a cannabis consultant.
Healthy Moms Healthy Babies has a great guide on how to choose the right CBD oil for your child. To avoid the risk of CBD interacting with another medication your child takes, always ask a doctor first.
Best CBD Oil and Gummies for Anxiety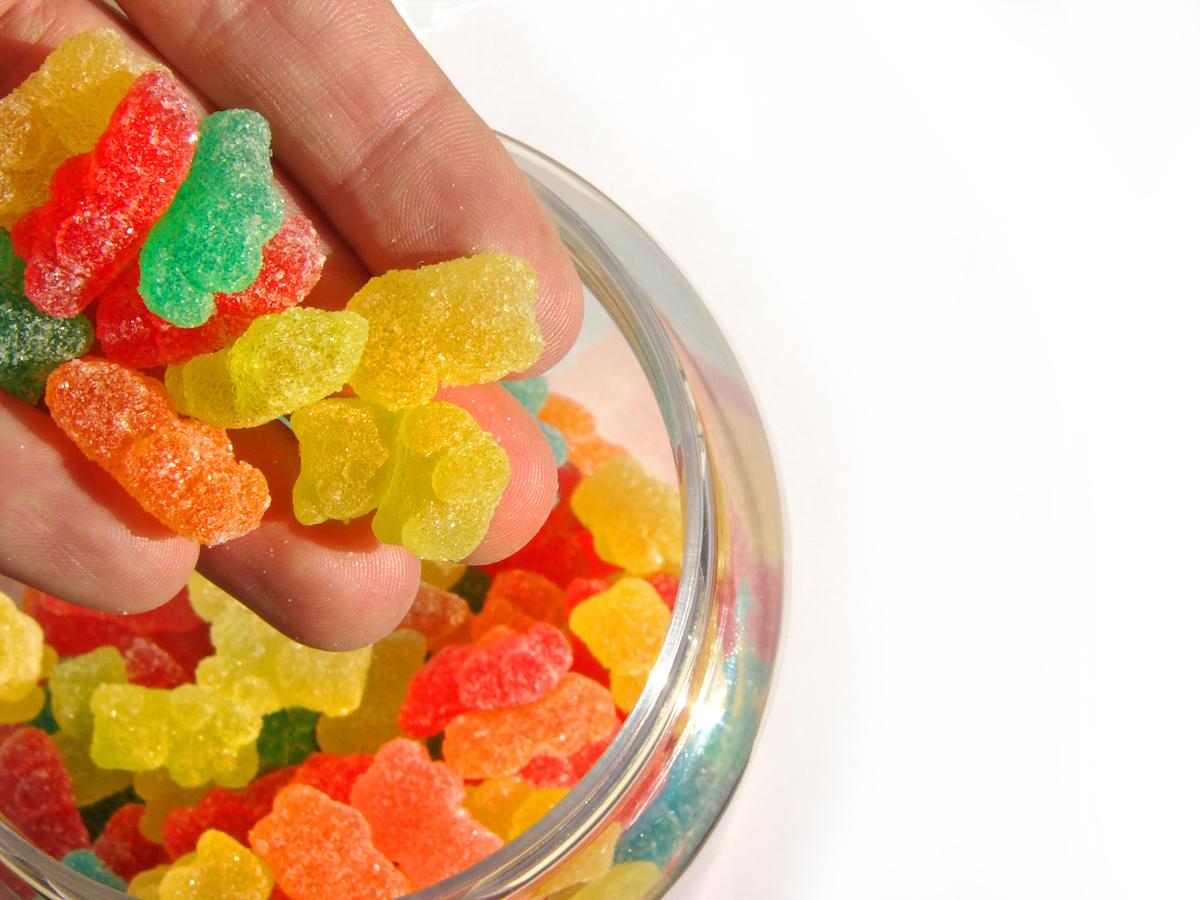 There are so many different ways to take CBD. The most popular is probably CBD oil (a tincture), which is taken by using a dropper to place the oil under your tongue. You can also take CBD as a gummy, pill, chocolate bar, sparkling water, or latte, as well as topically via lotion, bath bombs, facials, and more. Additionally, you'll have to decide if you want a full-spectrum CBD or an isolate. There are also numerous brands on the market, each with varying price points.
To help figure out which CBD is right for you, you will have to do some research. If a natural foods store or herbs store near you sells CBD, you can see if someone on staff is educated on the topic and can guide you through the process. You can also check out online guides, such as these ones from CBD Origin and PureKana on choosing the right CBD, as well as this one on avoiding low-quality CBD.
Can CBD Help With Anxiety in Dogs or Cats?
CBD is available for dogs and cats, most commonly in the form of oil or treats. More and more pet parents are giving their dogs and cats CBD to treat anxiety, which animals can experience during fireworks, around new people, around other animals, and more. CBD is a good natural alternative to medication for dogs and cats, and according to petMD, it can also help dogs and cats who have physical issues such as nausea, arthritis, seizures, and digestive distress.