10 Things You Can Do With Those Old Jeans in the Back of Your Closet
Found some old jeans in your closet? Try a few DIYs, consider upcycling, or see if you can recycle them.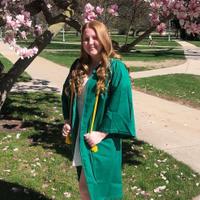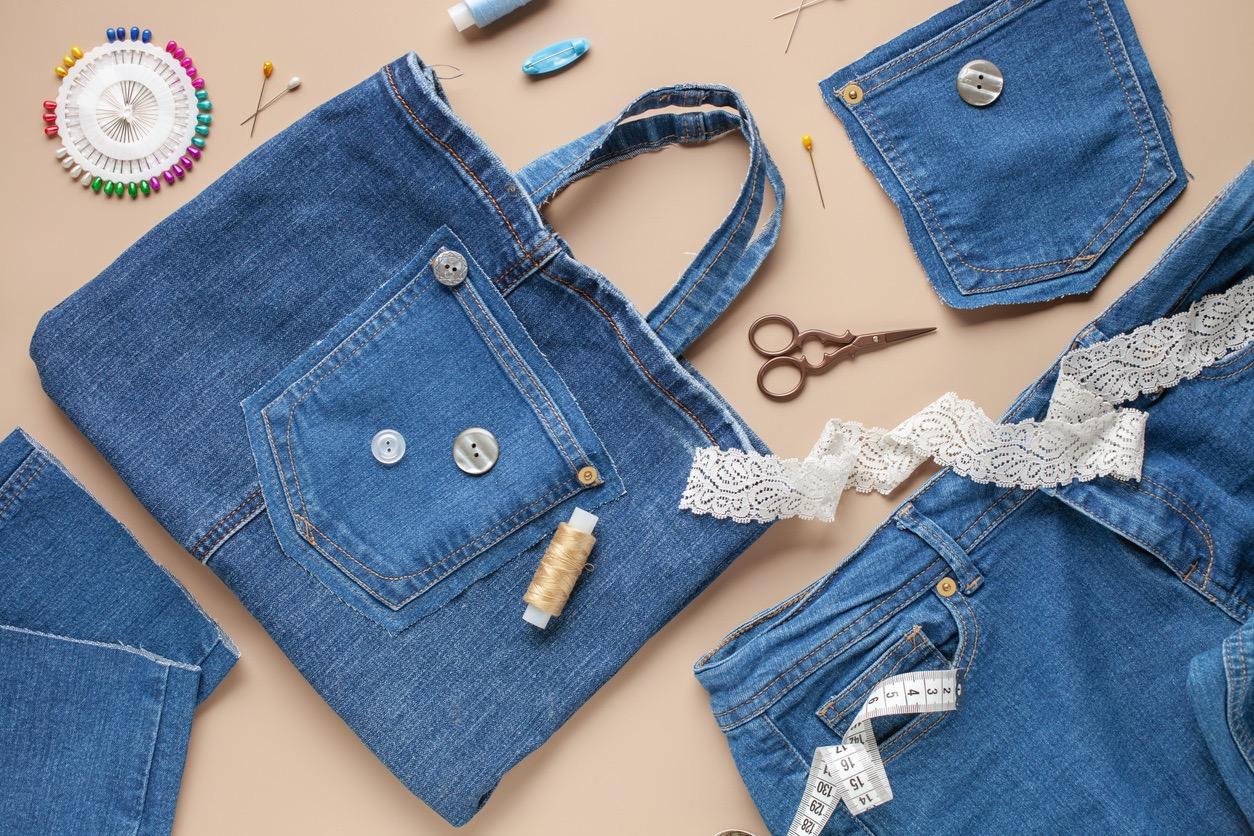 The Gist:
Instead of selling or donating your old jeans, you can turn them into something new.

A pair of jeans can be completely transformed after a simple DIY or upcycling project.

If you're not super crafty, most jeans can be recycled.
Article continues below advertisement
If you rediscover a well-loved pair of jeans, you'll probably want to give them a new look or put them to use in some way. Here are a few ideas to help you decide what to do with old jeans.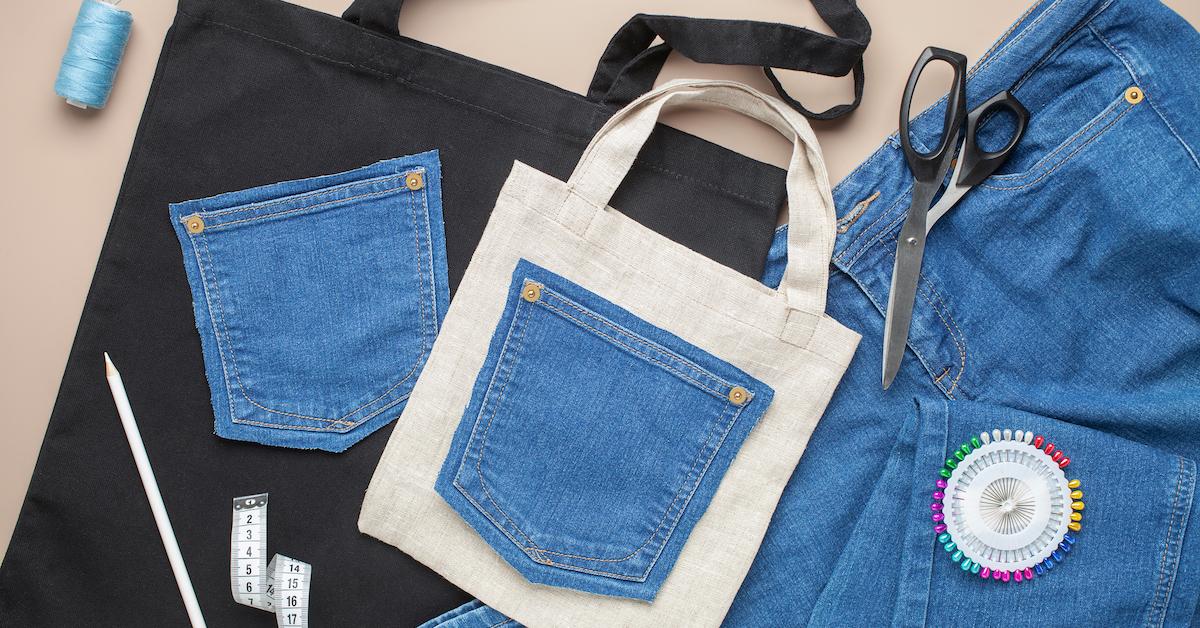 Turn your old jeans into a skirt.
Long denim skirts are perfect for fall and winter. Believe it or not, an old pair of jeans can be transformed into a skirt in just a few steps, according to Cassie Olufemi's video tutorial. However, you will need some sewing tools and a sewing machine.
Article continues below advertisement
Denim tote bags are super cute.
Tote bags are always in, especially when they're upcycled! Having an extra bag around for grocery shopping, trips to the farmers market, beach days, and your other daily adventures is definitely useful. This tutorial from Easy DIY shows you just how simple this project can be.
Article continues below advertisement
Make a cool basket.
Who doesn't need an extra basket every now and then? Whether it's for storage or decorative purposes, it almost always comes in handy. As long as you know how to sew, this project can be done in no time. All you need is your old jeans, sewing tools, and a sewing machine, according to Heather Handmade.
Article continues below advertisement
Transform your old jeans into a planter.
This project is ideal for parents who have a ton of old, out-grown jeans on their hands. Rather than sending them to the nearest donation center, you can create a planter — yes, you read that right! It might sound impossible, but Birdz of a Feather has created step-by-step instructions.
Article continues below advertisement
This denim mirror frame would make a great conversation piece.
For a simple DIY, check out this denim mirror frame from Vicky Meyers Creations. To bring this idea to life, you'll need your old jeans, a mirror, scissors, sandpaper, a cleaning cloth, and a glue gun. This is a great no-sew project for crafters with few supplies.
Article continues below advertisement
Get crafty and create a denim rug.
Turning your jeans into a rug isn't going to be easy, but it will be satisfying. This project takes a lot of time and skill, so not everyone will be up for the task. You'll need jeans, scissors, yard canvas, a rotary cutter, a sewing machine and ruler, an iron, a denim needle and thread, and a stiff wire brush, according to HGTV.
If you don't have all of these supplies but still want to do the project, check with friends and neighbors to see if you can borrow anything.
Article continues below advertisement
You can't go wrong with a quilt.
Quilts are perfect to have on hand year-round, thanks to their warm yet breathable structure. And instead of buying one new, you could repurpose some jeans and make a quilt right at home. To do this, cut your jeans into smaller sections, sew them together, add the backing, and finish the project by tying or quilting, according to Upcycle My Stuff.
Article continues below advertisement
Embroider your jeans to add a personal touch.
If you don't have the time to transform your jeans into something totally new, try embroidery. This is a great way to add some color, as well as a personal touch. All you need is a hoop, needle, scissors, stabilizer, embroidery floss, and a stencil (if preferred), according to Crewel Ghoul.
Article continues below advertisement
Where to donate old jeans: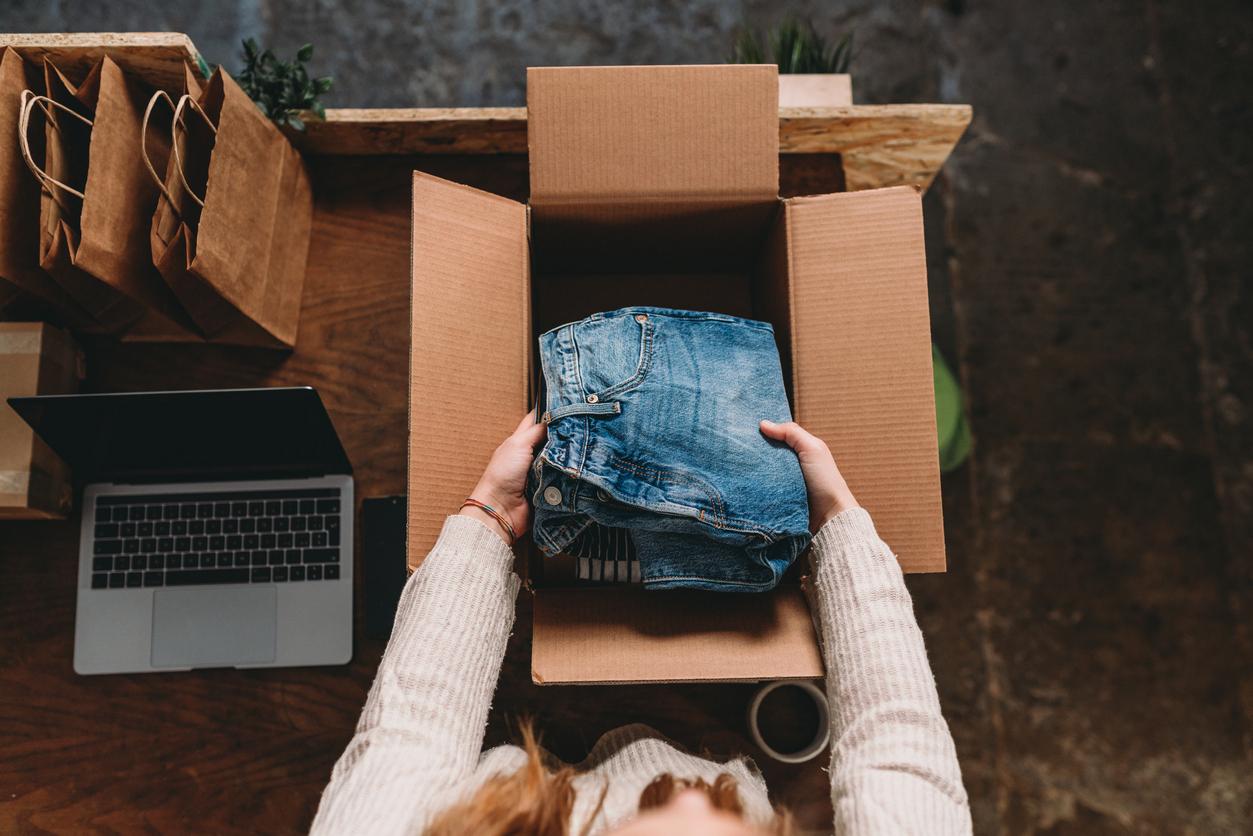 Not everyone has the time or energy to upcycle their old jeans, and that's okay. But instead of just throwing them out, give them a new life by donating them to a good organization or group.
Article continues below advertisement
Head to your local church or community center and see if anyone is in need. If these locations can't take the jeans, see if the brands you have on hand take donations. Some brands, like clothing chain Maurices, will hold events where they take gently used jeans and redistribute them to women's shelters, according to WDIO News.
Article continues below advertisement
How to recycle old jeans: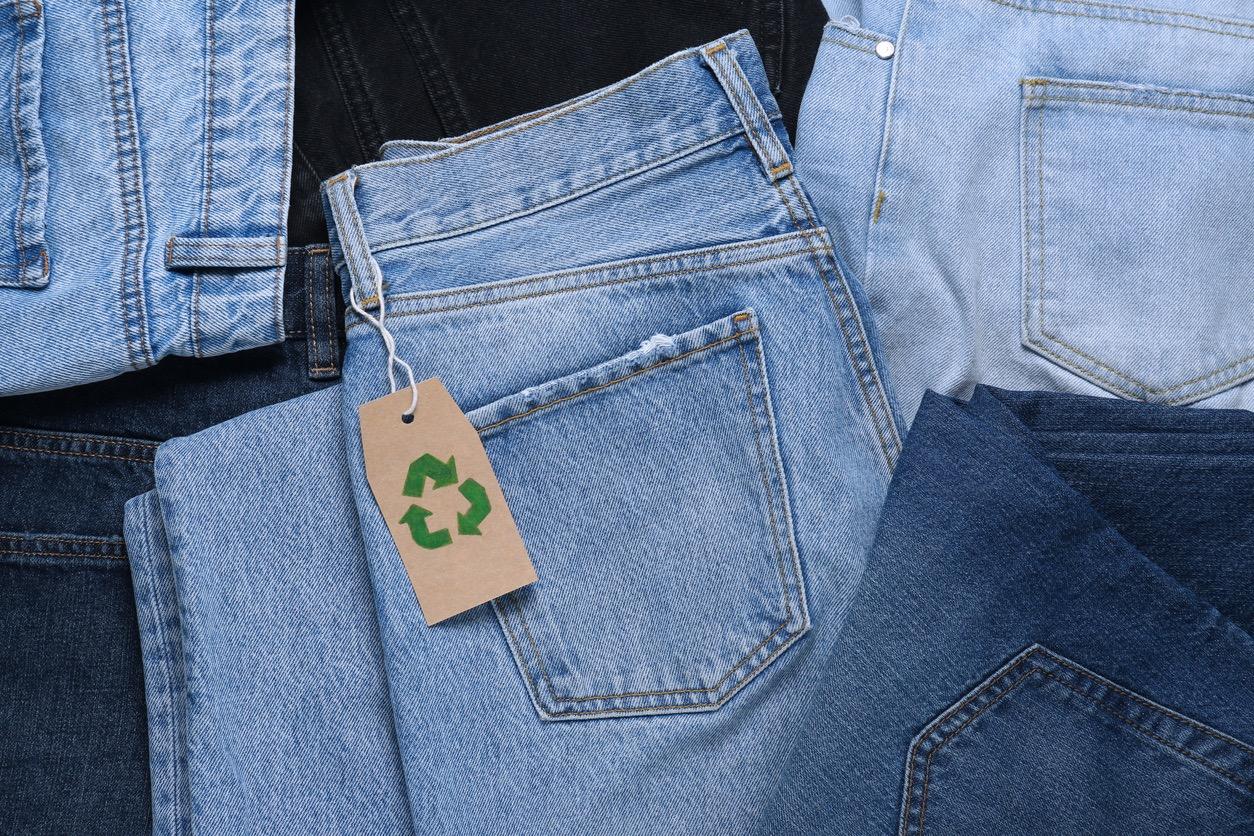 Similarly, many brands offer recycling programs. Madewell, Levi's, and Reformation are just a few of the companies that have provided customers with an easy way to recycle jeans and other textiles.