Thrift Flipping Denim: Cropping, Distressing, Painting, and More
Thrift flipping denim is easier than you think! From cropping the bottoms, to distressing, to painting, there are so many ways to change them up.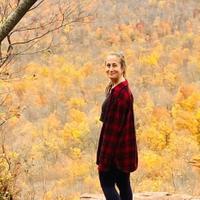 Although we love thrift shopping more than life itself, sometimes it's impossible to find exactly what you're looking for — even after hours of scouring the racks. That's why we're all about thrift flipping — if you can find pieces in your size, especially basic items like jeans, you can essentially upcycle them into something new and exciting. So today, we're exploring the intricate art of thrift flipping denim.
Article continues below advertisement
What is thrift flipping?
Thrift flipping is a super economic way to shop for clothes, and lower the demand for new materials. It involves shopping at a thrift store or taking something you already own, and upgrading it with a little artistic effort. Whether you're cropping it, or sewing it into something else, it can make a huge difference with items you already own in your closet — and it makes securing trendy styles easier and more affordable.
How to thrift flip denim: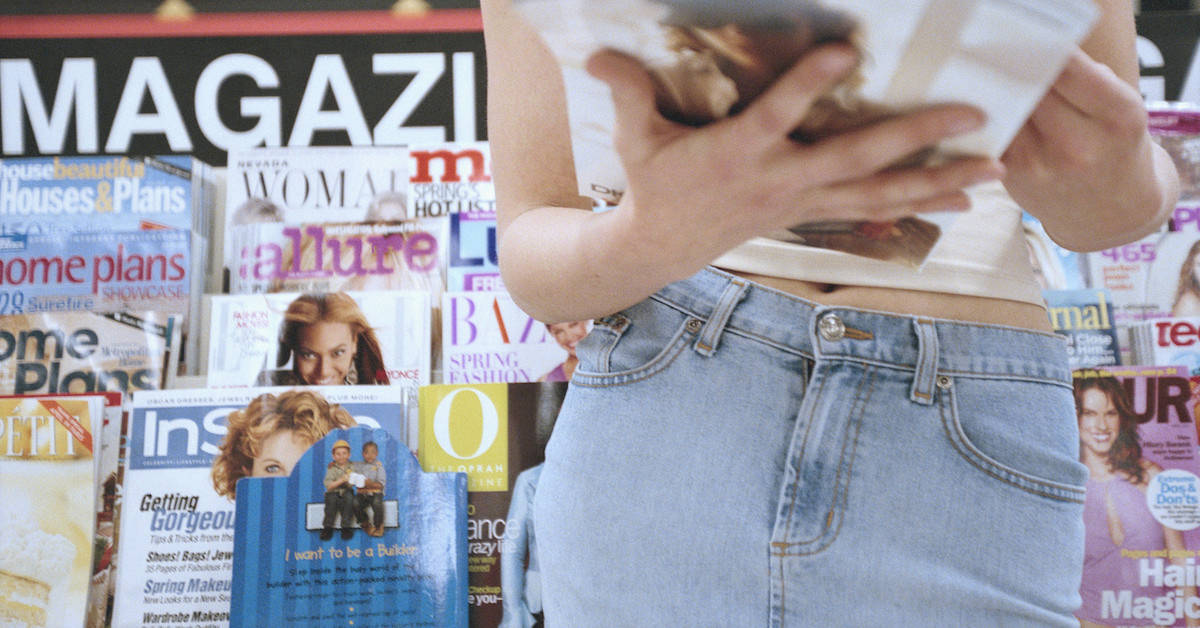 For thrift flipping denim, you can use the same techniques with pants, shorts, jackets, and more — so let's explore the different ways we can upgrade our beloved denim.
Cropping
Although we thought we'd seen the last of capri pants, ankle-cut jeans are back in style — and instead of supporting fast fashion stores, it's easier to crop old jeans instead. YouTuber Gleaux Fits posted the above video, which basically has you fold over the legs of your jeans, cut off the ends, and use tweezers to fray the bottoms —you can also turn them into shorts, for new summer ~lewks~.
Distressing
Time and time again, your grandmother has probably given you flack for paying for distressed jeans — and now you can safely say you didn't actually pay anyone to do it. MakeupByTiffanyD has a tutorial for distressing your old jeans, which involves finding where you want to distress them, making two adjacent incision lines with scissors, and tweezing out the darker strings from the denim between the two incisions, without tearing the white strings. The end result looks exactly like what you'll find in-store.
Painting
Painted jeans or jeans with designs are all the rage these days — and you can make your own designs with permanent paint, as YouTuber Emma Chamberlain did in the video above. Blick Chroma Mural Paint comes in a variety of colors and they behave just like acrylics. But, they're super permanent, so you can wash them afterwards. Just make sure to lay down quite a bit of newspaper and wear clothing you don't care about, because it'd be a real drag to get permanent paint everywhere.
Article continues below advertisement
Bleaching
Bleached jeans were totally a trend of the '90s, but the '90s are back, baby. YouTuber elorabee bleached her thrifted Levis by filling a bucket with a gallon of water plus 2 cups of bleach. Then, wearing gloves, she dipped the pair of jeans into the bucket and left them in there for 20 minutes. After that, she she added one more cup of bleach, and left them in for another 7 minutes, before taking them out, washing them, and reaping the glorious vintage end results.
Article continues below advertisement
Turn jeans into a skirt
Turning your jeans into a skirt sounds like a difficult feat, but Fashion Wizardry makes it look easy. Take a pair of baggy jeans, and fold them in half, cutting off half the legs. Cut along the inner thigh and outer thigh seam with scissors, and use a seam ripper to rip to the bottom of the zipper and along the back, to the same length. Align the seams and pin them, and do the same on both sides. Use a sewing machine to sew the seams together with a straight stitch, further trim the bottom to your desired length, and enjoy.