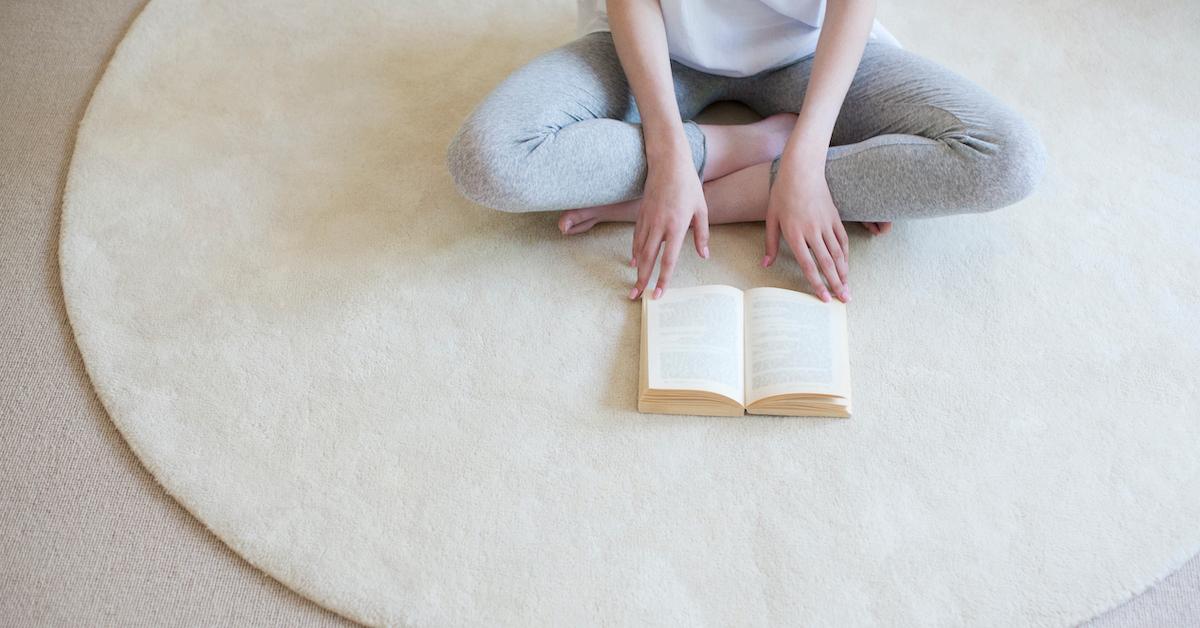 Sustainable Vegan Rugs for a Cozy, Eco-Friendly Home
Whether you need a rug to make your home cozier, because your downstairs neighbor has complained about footsteps, or to make your little one's crawling practice a bit more comfortable, the rug-searching process can be a bit overwhelming. There are millions of rugs available online — but finding sustainable rugs that are also non-toxic, vegan, ethically-made, and in your price range can be a bit overwhelming.
Article continues below advertisement
Unfortunately, many rugs billed as sustainable are made from wool. While wool is technically a natural fiber, the wool industry is much more environmentally-destructive and cruel than the wool industry may have consumers believe. Other animal-derived fibers like silk, cowhide, and animal hair are sometimes used in rugs as well. Something else to look out for is the presence of PFAS (aka "forever chemicals"), which are a common additive in rugs, and have been linked to developmental issues, hormone disruption, and more.
The good news is, there are plenty of sustainable area rugs that are completely free of animal products and virgin plastics. So, read on for a list of a few brands that make fairly eco-friendly rugs (though note that many of these brands sell animal-based rugs, too — so just make sure to read the description before making a purchase).
Article continues below advertisement