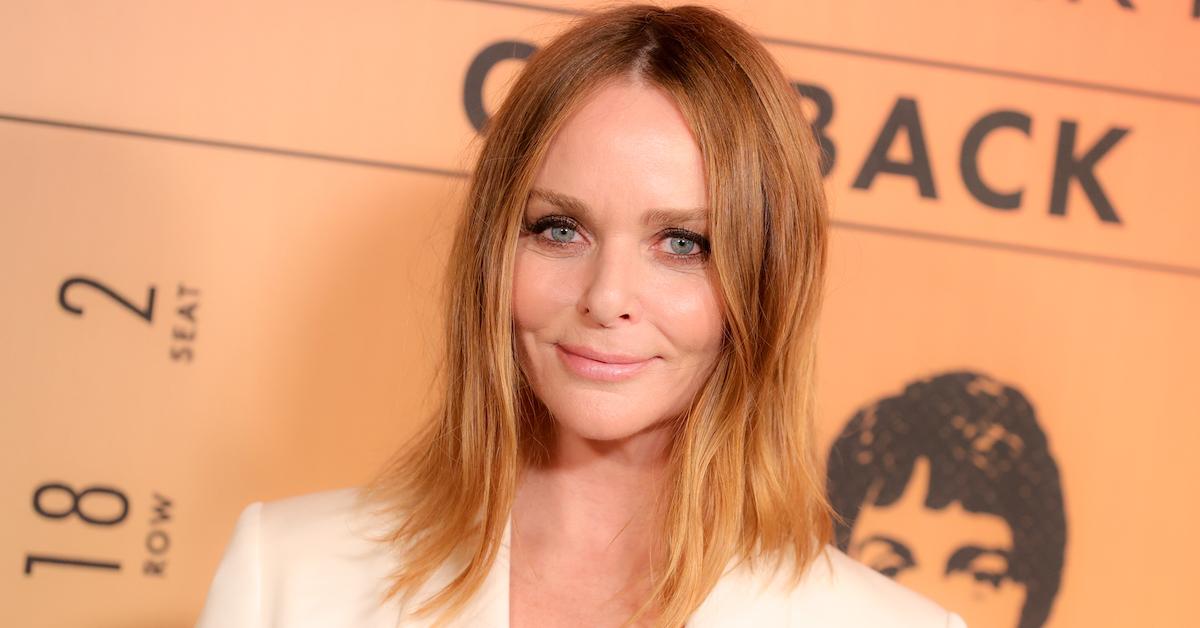 Stella McCartney Will Use New Recycling Process to Turn Textile Waste Into New Fabrics
Stella McCartney's textile waste will soon be recycled into new fabrics for the designer to user, thanks to a new partnership with Protein Evolution, Inc.
Article continues below advertisement
"The horrific amount of fast fashion produced that then goes to landfill is truly shocking, both from the natural resources used to the sheer quantity wasted," Stella McCartney said in a statement shared with Green Matters. "We must act today to protect our planet for tomorrow, and circular and regenerative solutions offer an optimistic look at the future of fashion."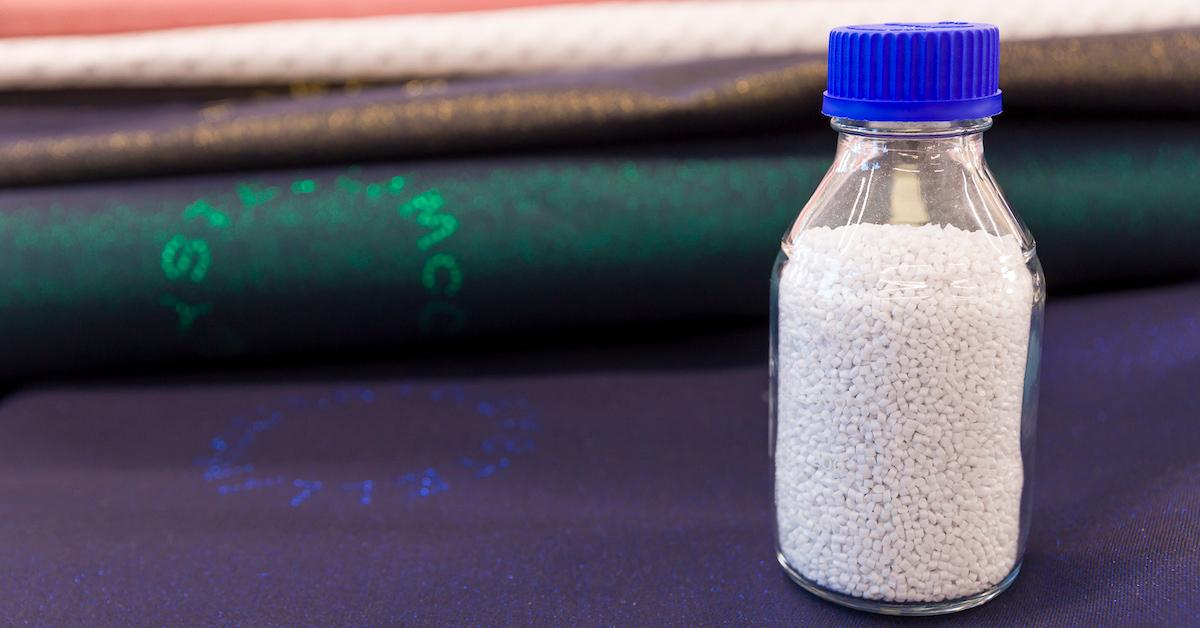 Article continues below advertisement
Stella McCartney has partnered with Protein Evolution, Inc. to recycle leftover textiles.
Protein Evolution, Inc. (PEI) is a biological recycling company that is on a "mission to build a world without plastic waste." As part of PEI's new partnership with Stella McCartney's eponymous fashion line, starting in 2023, PEI will take leftover polyester and nylon fabric from Stella McCartney's collections. Then, PEI will use its technology to recycle this leftover fabric, that would otherwise be thrown away, into "good-as-new fibers."
Then, Stella McCartney and PEI will work together to figure out different ways to use the recycled fibers to make various new products, from clothing to shoes.
"Through our partnership with Protein Evolution, we hope to pioneer a new type of polyester from old materials," McCartney also stated. "Establishing climate goals is one thing, taking meaningful steps toward a more sustainable future is what truly matters."
Article continues below advertisement
Typically, when plastic-derived fibers such as polyester and nylon are recycled, they are actually just downcycled, since the fibers are not strong enough to be recycled more than a few times. However, PEI, which was founded in 2021 (with McCartney as an early investor), has a unique recycling process that uses enzymes to convert textile and plastic waste into an "infinitely reusable resource."
"This collaboration will ultimately demonstrate for the first time how complex fabric types, such as nylon and polyester blends, can be fully reused to make new plastic material in a low-energy, cost-effective way," stated Scott Stankey, PEI's Co-Founder and CTO.
Article continues below advertisement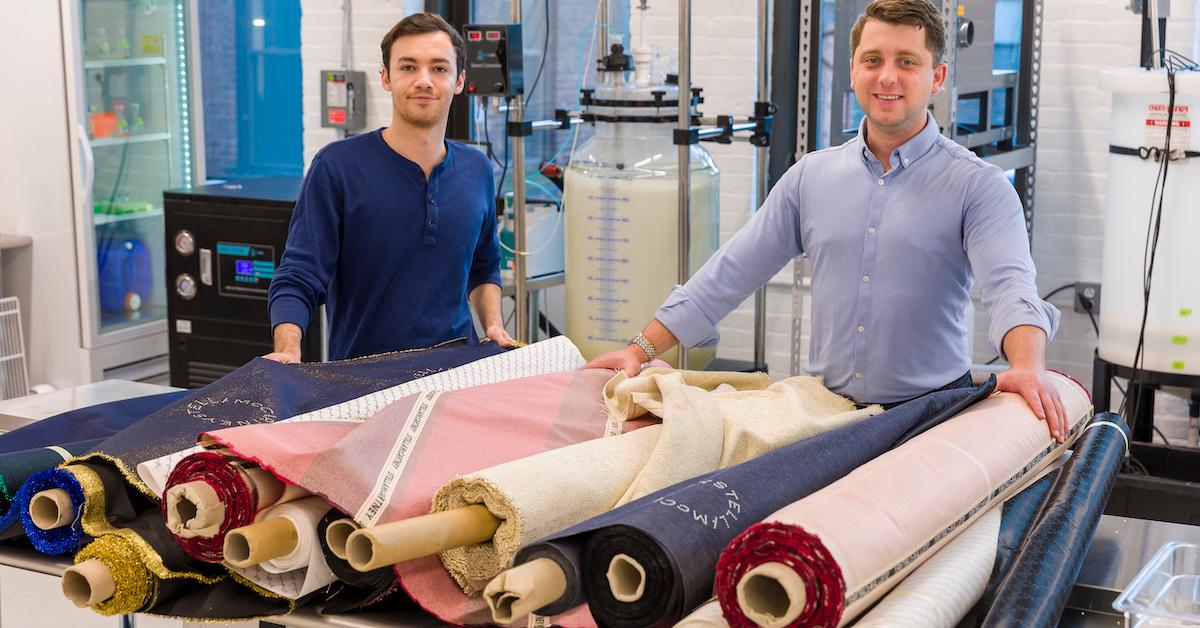 Can you recycle old Stella McCartney bags, clothes, and other items?
As of launch, which was announced on Dec. 19, 2022, PEI and Stella McCartney will only be using leftover fabric from McCartney's production process.
Article continues below advertisement
We'd love to see McCartney eventually extend this program to all of its customers, inviting them to trade in or sell their old McCartney products back to the brand, which would then take responsibility for reselling or recycling them, making the company truly circular.
Many other companies have their own resell programs, including a few higher-end designers like Rachel Comey and Eileen Fisher.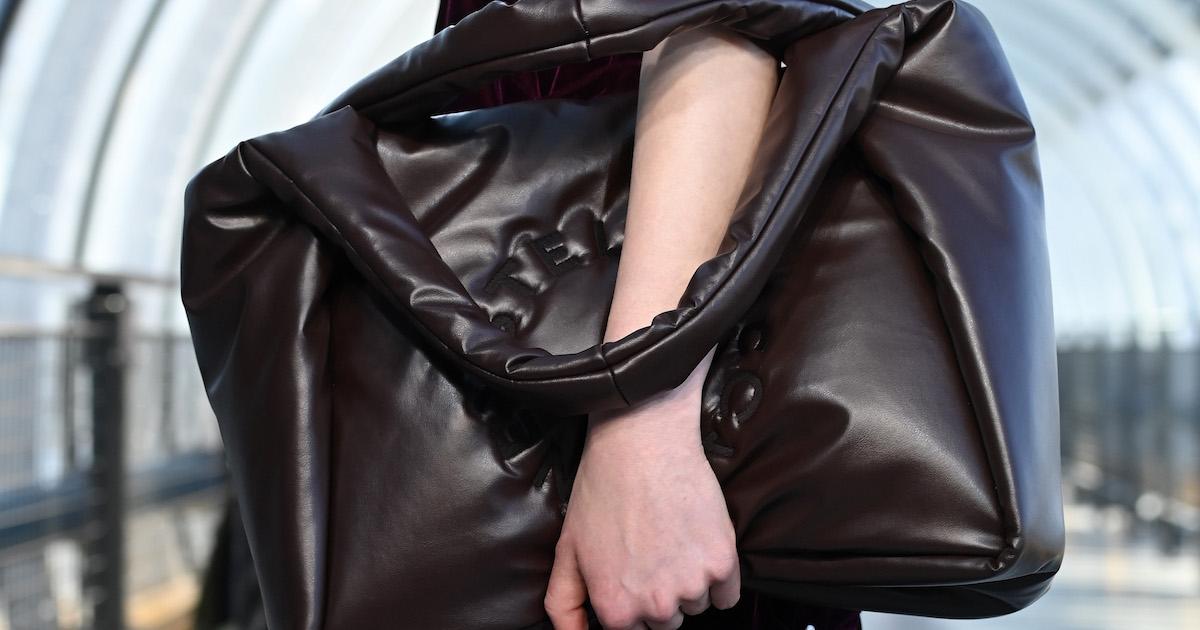 Article continues below advertisement
Some Stella McCartney bags already use recycled materials.
McCartney is known for using vegan leather throughout her collections — and she already uses recycled materials in many of her products. For example, various iterations of the iconic vegan "Shaggy Deer" Falabella Bag, including ones in the Spring 2023 collection, are fully lined with a material made from recycled water bottles.
There's also the Falabella Quilted Eco Nylon Mini Tote Bag, of which the outer is made with quilted recycled Eco Nylon fabric, and the inner is fully lined with recycled materials.
Some of her bags, such as the Stella Puffy Tote Bag (which is on sale as of publication), are also made with recycled brass hardware.
Article continues below advertisement
Of course, no fashion brand is perfect, and there are many more things Stella McCartney can do to reduce the environmental impact of its operations and goods. In particular, Good On You notes that the brand could stand to improve its labor conditions. Additionally, though Stella McCartney has never used animal fabrics such as leather, fur, and down, the brand does still use wool and silk.
That said, Stella McCartney is certainly leading the way in the world of luxury fashion when it comes to producing high-end sustainable and vegan goods. Hopefully more fashion houses will take a page out of her book in the near future, and start using more recycled materials, ditch leather and fur, and launch their own textile recycling programs.