Paul McCartney Asks Starbucks CEO to End Non-Dairy Milk Surcharge
Is Paul McCartney vegan? The musician is asking Starbucks to end the upcharge on non-dairy milk.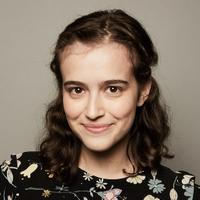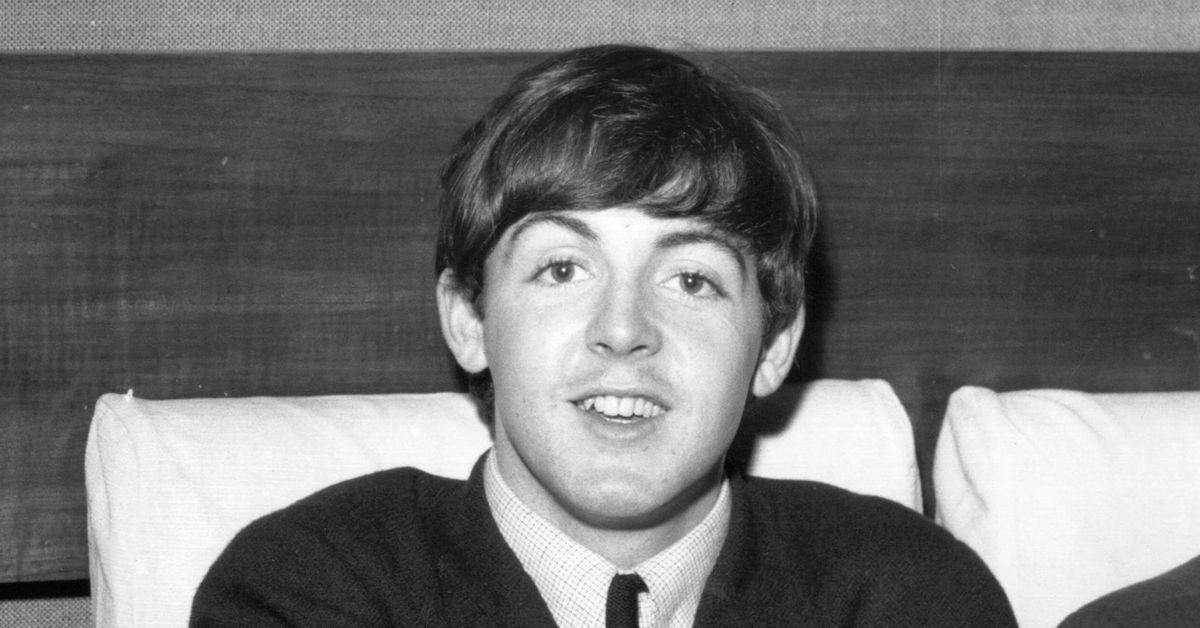 At one point or another, all four Beatles followed vegetarian diets. But out of the four musical legends, Sir Paul McCartney has stood up for animal welfare for the longest time. In fact, the musician recently wrote a letter to the Starbucks CEO, urging the company to end its upcharge on non-dairy milk.
Considering how often the singer — and his family members — speak about issues related to animal welfare and the environment, you may be wondering, is Paul McCartney vegan?
Article continues below advertisement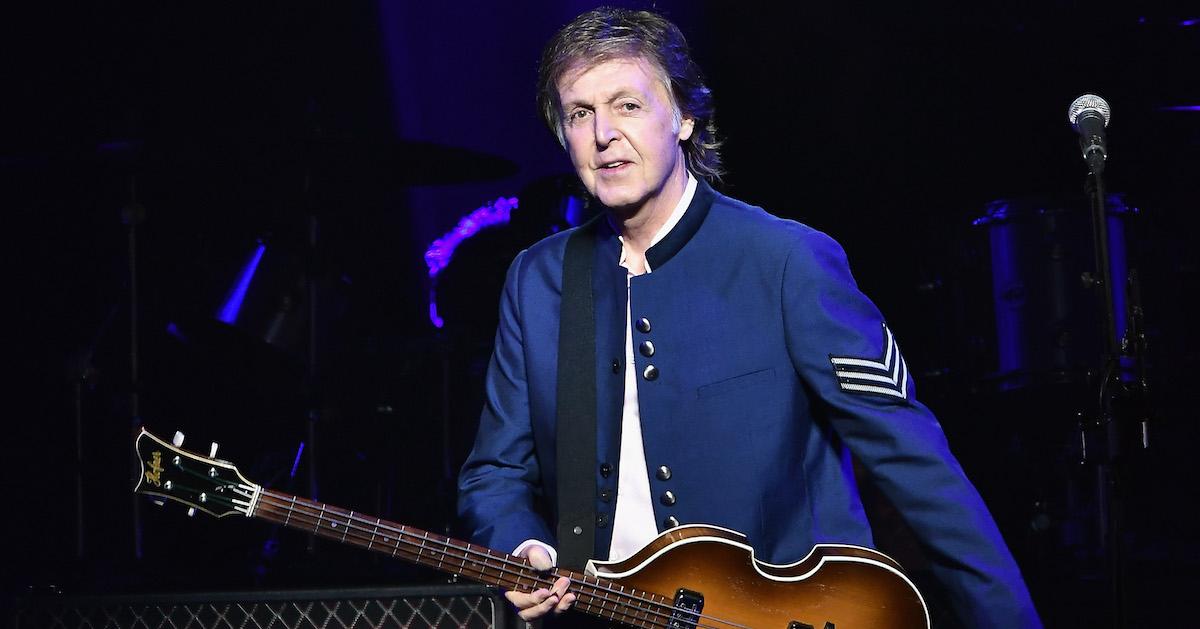 Sir Paul McCartney is asking Starbucks to stop charging extra for plant-based milk.
On March 30, 2022, PETA shared a letter with Green Matters that McCartney wrote to Starbucks CEO Kevin Johnson. McCartney notes that Starbucks locations in the U.K. and India already charge the same price for cow's milk and non-dairy milk, such as oat, almond, and soy milk, as do many other chain cafes, such as Panera Bread, Philz Coffee, and Pret A Manger.
Article continues below advertisement
McCartney is encourging Johnson to follow suit in U.S. Starbucks locations, a move that would certainly incentivize more customers to choose plant-based milk — which is a better choice for the environment, animal welfare, and human health. According to PETA, cow's milk is Starbucks' biggest contributor to its environmental footprint.
McCartney's letter reads:
Dear Mr. Johnson,
It recently came to my attention that Starbucks in the USA has an extra charge for plant based milks as opposed to cow's milk. I must say this surprised me as I understand that in other countries like [the] UK and India, there is the same charge for both types of milk and I would like to politely request that you consider this policy also in Starbucks USA.
My friends at PETA are campaigning for this to happen and I have agreed to support them with the quote: "Sir Paul is asking Starbucks to end its Surcharge on plant milks," and I sincerely hope that for the future of the planet and animal welfare you are able to implement this policy.
Many thanks.
All the Best,
Sir Paul McCartney
Article continues below advertisement
Starbucks recently announced that Johnson is retiring, after five years as CEO and 13 years with the coffee corporation. His last day of work will be April 4 — and McCartney is hoping he will enact this important change before he heads into retirement. Former CEO Howard Schultz will temporarily take back his old post until someone new is hired, as reported by NPR.
McCartney is currently getting ready for his "Got Back" Tour, which kicks off in Spokane, Wash. on April 28, followed by two shows in Seattle on May 2 and 3. Starbucks is headquartered in Seattle, otherwise known as the coffee capital of the U.S. — so it would be pretty perfect if Starbucks made this change in time for McCartney's visit.
Article continues below advertisement
Is Paul McCartney vegan?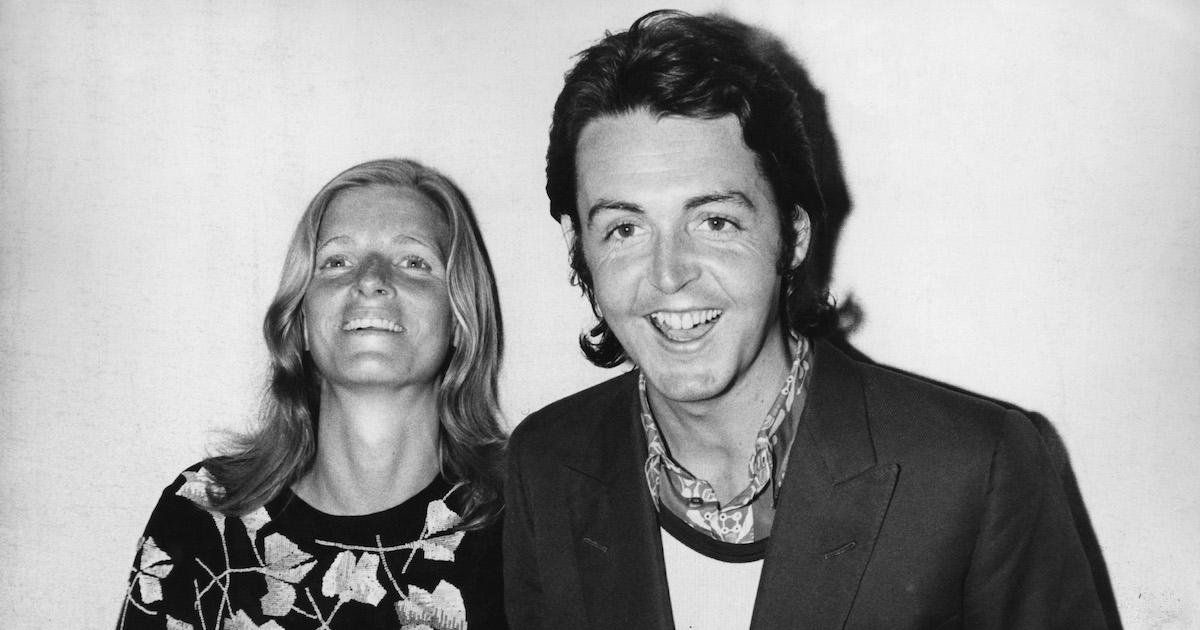 Paul McCartney first ditched meat in the late 1970s, according to CNBC. He has stuck to a devout vegetarian lifestyle since then, refusing to eat meat or wear leather. For the past 40-plus years, he has spoken up about animal rights issues on many occasions, but he is not vegan.
In 2007, he shared the story of the moment he and his late wife Linda McCartney went vegetarian in an interview with The Guardian.
"We were in the kitchen at the farm, sitting down to the usual roast Sunday lunch … and through the window we could see all these little lambs, a great big gang of them, doing that cute thing that lambs do, you know, where they all run to one end of the field," he told The Guardian.
Article continues below advertisement
"And then they all ran back to the other end of the field. They were having a great time. And we just looked down at the leg of lamb on our plates. We made the connection and that was it," he recalled. "Linda picked up the ball. We decided then and there to give up eating meat."
Article continues below advertisement
Since then, McCartney has supported a number of animal rights organizations and campaigns. Notably, he narrated the popular short documentary Glass Walls, in which he encourages viewers to leave meat off their plate, and exposes what really goes on behind the closed doors of slaughterhouses.
"If slaughterhouses had glass walls, everyone would be vegetarian," he has stated time and time again.
He has also addressed animal rights issues in his music. His 1993 protest song "Looking for Changes" calls out the horrors of vivisection, and his jingle "Meat Free Monday" promotes the Meat Free Monday initiative, which he actually founded with two of his daughters, Stella McCartney and Mary McCartney, in 2009.
Article continues below advertisement
McCartney also regularly uses social media, his website, and his fan newsletter to encourage his fans to participate in Meat Free Mondays and quit eating meat.
Article continues below advertisement
Vegetarianism has been a McCartney family affair for decades.
In 1991, Linda founded Linda McCartney Foods. Though she passed away in 1998, the vegetarian food company (which is 78 percent vegan) is still a popular choice in the U.K. to this day. She also wrote several vegetarian cookbooks, and often joined her husband in animal activism.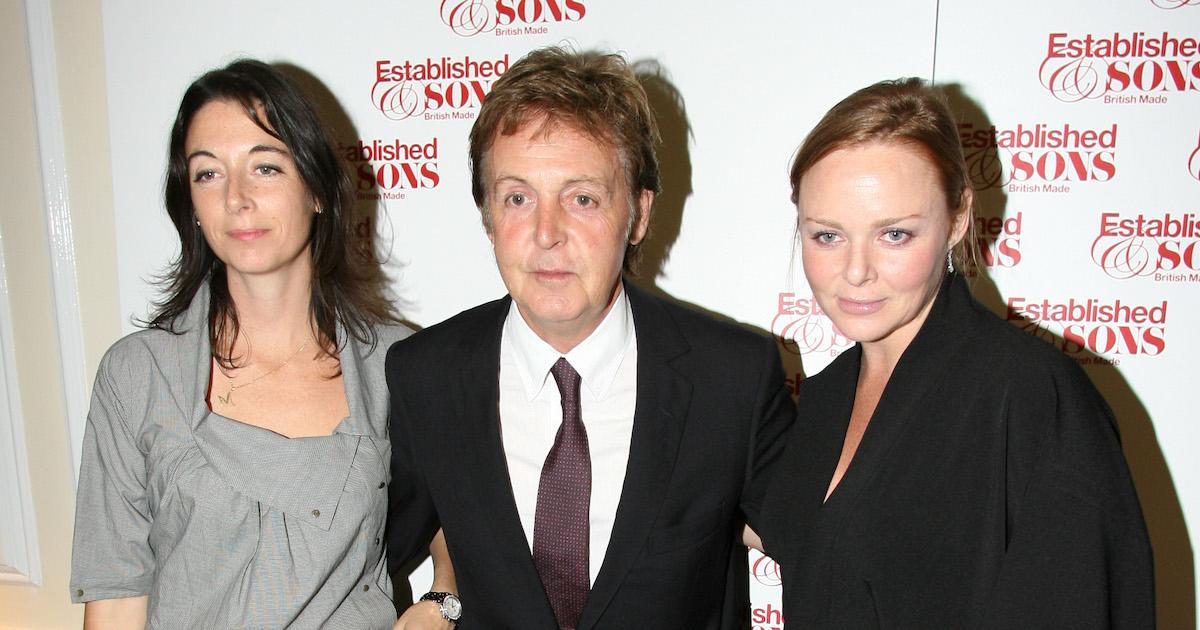 Article continues below advertisement
And their daughter, Stella McCartney, was inspired as a child to stop eating meat once her parents did — and she is still vegetarian, both in her diet and in her profession, to this day. Her eponymous fashion brand is probably the most successful (if not the only) vegetarian luxury fashion house in the world.
Stella McCartney makes luxury goods completely devoid of materials like leather, fur, and angora, the brand's perfumes are cruelty-free, and Stella often uses her runway shows and seasonal campaigns to promote animal-free fashion, though she does still use some animal-based materials in her collections, such as wool and silk.
Their other daughter, Mary McCartney is a committed vegetarian as well. According to her website, the photographer is a Global Ambassador for Meat Free Monday, she is still involved with Linda McCartney Foods, and she has published multiple vegetarian cookbooks.
Green Matters' new book, Green Living, is the perfect guide to living an eco-friendly lifestyle for people at every stage of the process. You can order Green Living here.