It's World Vegetarian Day — Here Are 5 Easy Ways to Celebrate
World Vegetarian Day is on Oct. 1, 2019 — here are a few ways to celebrate, whether or not you're vegetarian yet.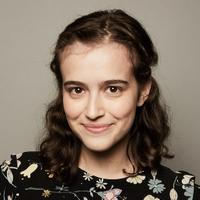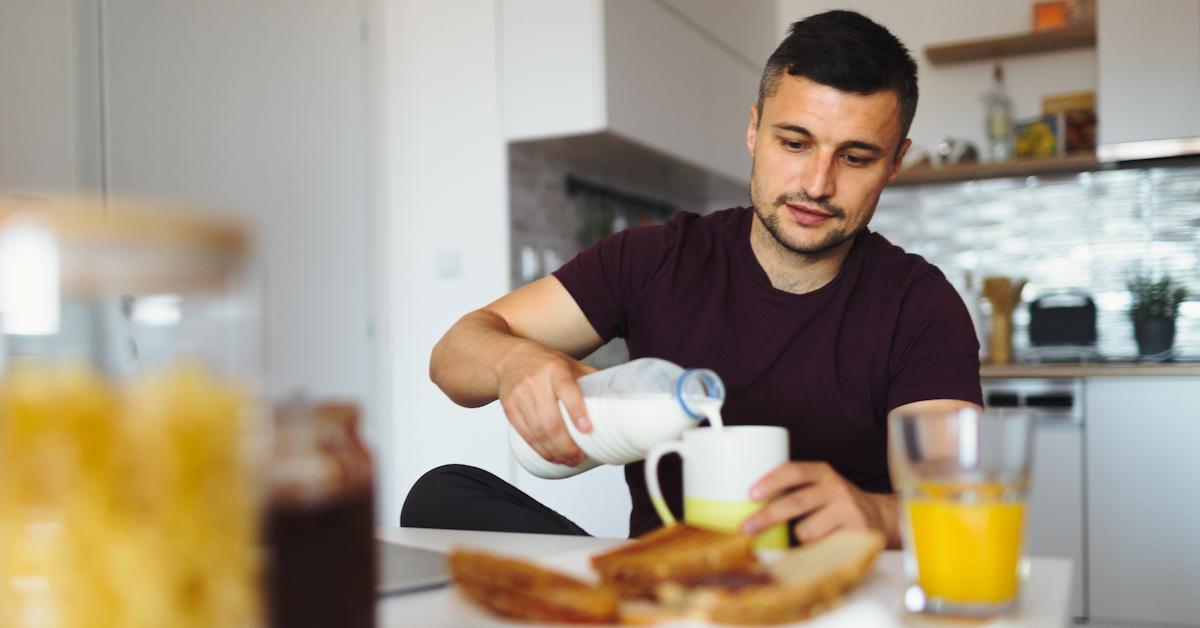 Today, Oct. 1, marks World Vegetarian Day. Taking meat, dairy, and eggs off our plates is one of the best things we can do for the Earth — so even if you're not vegetarian or vegan yet, World Vegetarian Day is a great opportunity to learn more about the ideology behind vegetarianism and veganism, to experiment in the kitchen, and, most importantly, to eat a yummy non-dairy dessert.
World Vegetarian Day was founded in 1977 by the North American Vegetarian Society (NAVS), a non-profit organization that provides support to vegetarians at all stages of their journey, and also educates the public on the benefits of a "total vegetarian" diet, aka veganism. The group established Oct. 1 for the annual holiday as a way to kick off Vegetarian Awareness Month, which is the month of October.
"Make a difference this October by informing others about the benefits of vegetarianism," the organization says. "You will be helping to create a better world because vegetarian diet have proven health benefits, save animals' lives and help to preserve the Earth."
Read on for some of our best ideas for celebrating World Vegetarian Day, whether you're a hardcore vegan, just dipping your toes into meat-free waters, or anywhere in between.
Article continues below advertisement
1. Experiment in the Kitchen Tonight
When you get home for dinner tonight, try making a plant-based version of one of your favorite meals. You can do this by buying vegan alternatives to meat, cheese, milk, eggs, and whatever other products your favorite recipes requires; or, you can check out the internet for delicious vegan recipes that will fulfill all your cravings. Some of our favorite vegan bloggers with decadent recipes include: NikkiVegan, the Edgy Veg, It Doesn't Taste Like Chicken, and Sweet Simple Vegan.
2. Treat Yourself to Some Non-Dairy Ice Cream
While some people may be under the impression that vegan desserts aren't as good as their dairy-based counterparts, I've learned that that isn't true at all. I've had so many amazing cookies, brownies, cakes, chocolate bars, and ice creams since going vegan that all taste incredible — and have knocked the socks off of many omnivorous friends.
So that's why, on this World Vegetarian Day, I would never tell you to forgo dessert. Instead, swing by the grocery store and treat yourself to a pint of some non-dairy goodness. Brands that make decadent vegan ice cream include: Ben & Jerry's, Häagen-Dazs, NadaMoo, So Delicious, and Van Leeuwen.
Article continues below advertisement
3. Kick Back With a Documentary
Being vegan or vegetarian is not something anyone can be forced to do — rather, it's an ideology that people come to after researching the ways that factory farming and using animals affects our planet (raising livestock is responsible for 14.5 percent of greenhouse gas emissions worldwide according to the UN's FAO), how it hurts animals (every year, we kill 56 billion land animals and trillions of fish in the meat, dairy, and egg industries), and how it impacts our personal health. So if you're interested in learning more about the benefits of the veggie lifestyle, consider streaming a documentary tonight.
As of today, Oct. 1, the documentary Game Changers is available to download on iTunes. Produced by James Cameron, Arnold Schwarzenegger, Jackie Chan, Lewis Hamilton, Novak Djokovic, and Chris Paul, Game Changers documents how eating plant-based diets has impacted a variety of pro athletes, with input from medical professionals.
There are several other popular documentaries available to stream for free online, such as: What the Health, Cowspiracy, Forks Over Knives, Dominion, and Land of Hope and Glory.
Article continues below advertisement
4. Pledge to Replace One Item This Month
To extend World Vegetarian Day all the way through Vegetarian Awareness Month, think about committing to one daily swap for the entire month of October. Perhaps switch out the cow's milk you put in your coffee or cereal for non-dairy milk such as oat milk, almond milk, or macadamia milk; opt to have Just Egg or homemade tofu scramble for breakfast instead of eggs; or order a Beyond Burger, Impossible Burger, or a good old veggie burger whenever you see it on a menu while eating out this month. Check out our ultimate guides to vegan meat and vegan cheese for some further guidance.
Article continues below advertisement
5. Consider Signing Up for a Vegan Challenge
If you've been thinking about exploring a vegan lifestyle recently, then World Vegetarian Day (or any day during Vegetarian Awareness Month) may be the perfect time to try out a free vegan challenge, such as Challenge 22, which will provide you with 22 days of online support from mentors, dietitians, and fellow new vegans. You have nothing to lose!