The Most Eco-Friendly Non-Dairy Milks
Non-dairy milks all have a lower environmental impact than cow's milk — but which ones are the most eco-friendly?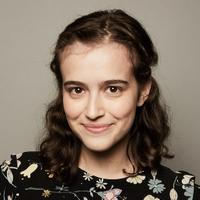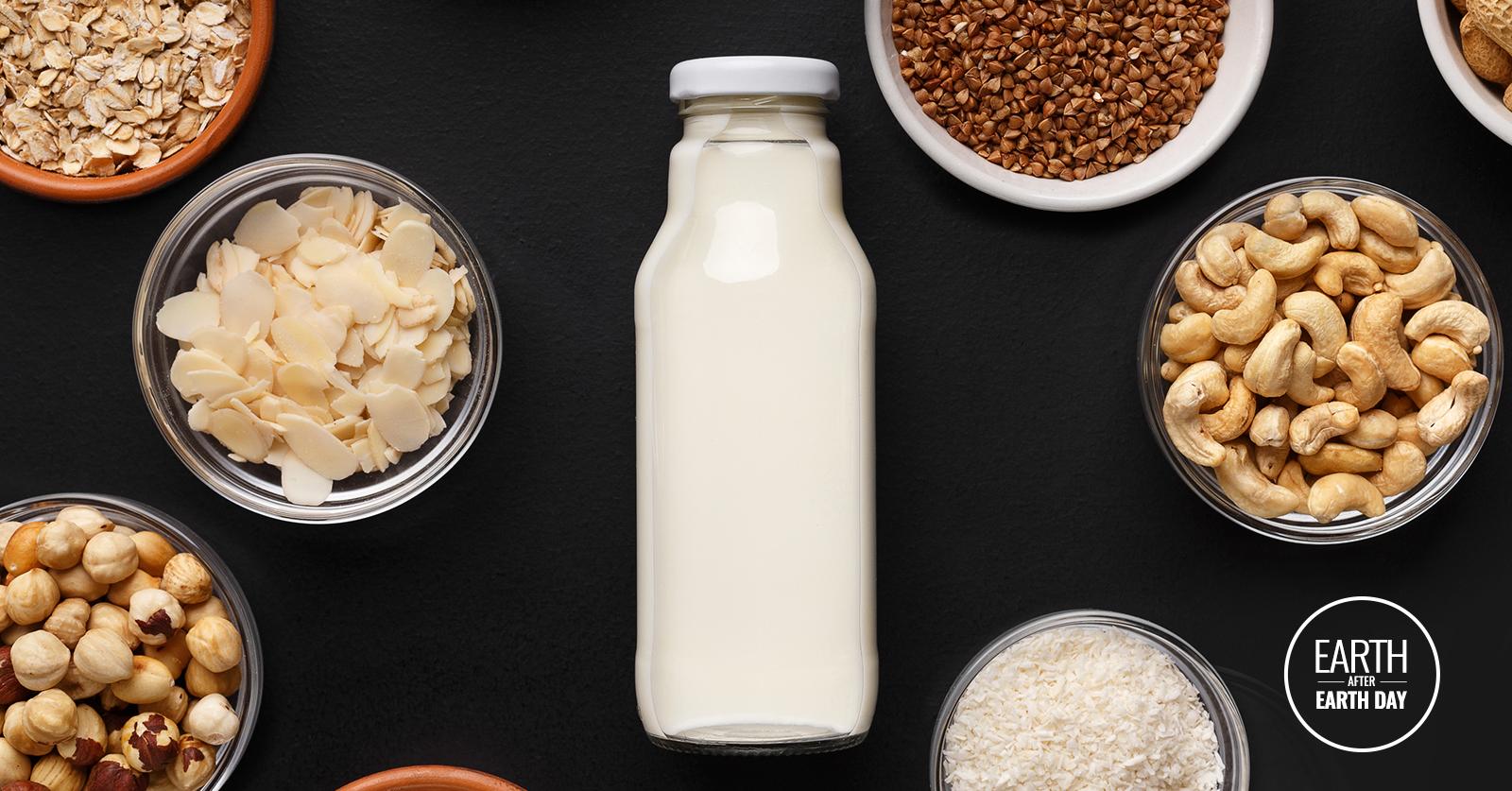 There are so many reasons to switch from drinking cow's milk to non-dairy milk — and one of the biggest is dairy's environmental impact. All non-dairy milks, whether they're made from nuts, beans, or seeds, produce less emissions than cow's milk. So feel free to ignore all those reports about how almond milk uses too much water to be sustainable, because almond milk uses way less water than its dairy counterpart. To help you keep your non-dairy milk deliciousness as zero-waste as possible, we've dug around the internet to figure out which one has the lowest impact.
Article continues below advertisement
Why Does Dairy Milk Have a High Environmental Impact?
As the Natural Resources Defense Council (NRDC) points out, to raise a cow for dairy, you need to grow enough grain to feed them for their entire lives. Growing grain requires water and pesticides, which further increase dairy milk's impact. Additionally, an enormous amount of water is needed to hydrate cows (they drink much more than humans), and vast land and constant electricity is needed to sustain the cows. And most significantly, cows release massive amounts of greenhouse gases (including methane and nitrous oxide) through their burps and feces (yes, seriously), which can pollute the air and waterways, making neighborhoods surrounding factory farms dangerous places for humans to live.
Can Drinking Non-Dairy Milk Lower Your Environmental Impact?
In 2018, Joseph Poore of the University of Oxford led a study to determine the environmental footprint of livestock, and the team found that the best thing we can do for the planet is stop eating meat and dairy. "A vegan diet is probably the single biggest way to reduce your impact on planet Earth, not just greenhouse gases, but global acidification, eutrophication, land use and water use," Poore told The Guardian.
Article continues below advertisement
And consumers are starting to heed all this info — recently, the Dairy Farmers of America (DFA) reported that milk sales across the U.S. dropped by about $1.1 billion in 2018 compared to 2017.
Article continues below advertisement
Which Non-Dairy Milk Has the Lowest Impact? 
Since the various non-dairy milk brands on the market use different amounts of their main ingredients (such as almonds, soy beans, or hemp seeds) in their recipes, it's hard to say precisely. But luckily, there are a few milks that are generally easier on the environment. According to Inhabitat, coconut milk, hemp milk, pea protein milk, and oat milk are generally low-impact, because they either require less water to grow or produce less emissions than other plant milks.
Soy milk, almond milk, and rice milk are all popular, but they all use more water than the aforementioned plant milks, Poore's study found. The study added that cashew crops are pretty low-yielding, meaning cashew milk is probably not the most eco-friendly option. There are also so many other non-dairy milks to consider, including hemp milk, flax milk, hazelnut milk, and macadamia nut milk. Furthermore, when shopping, you'll probably also want to consider the taste and nutritional content of each milk. But basically, as long as non-dairy milk is helping you to consume less animal products, you've already lowered your impact.
Article continues below advertisement
How to Make Your Own Non-Dairy Milk
You can further lower the impact of your non-dairy milk by buying your nuts, seeds, or oats in bulk, and making it at home. Check out our favorite recipes for oat milk and almond milk.
Article continues below advertisement
Is Non-Dairy Milk Healthier?
On top of easing your carbon footprint, switching from cow's milk to a plant milk can also have a positive effect on your health. A study published by the Harvard School of Public Health found that dairy is the No. 1 source of saturated fat for humans; it's also a significant source of dietary cholesterol. Additionally, a study published on BreastCancer.org found that eating full-fat dairy products can lessen breast cancer patients' chances of survival. Not to mention, drinking less dairy products means you're affecting less cows, who are artificially inseminated so they can produce breast milk, which humans then bottle up and drink.
Basically, no matter which plant milk you choose, you can't go wrong. Whether you're switching to non-dairy milk for your personal health, for the animals, for the environment, or just because oat milk is so trendy right now, you're making a great choice. And for bonus points, you can make your non-dairy milk routine zero waste by buying the ingredients in bulk and blending up some non-dairy milk on your own. Mama Earth says thank you.
Article continues below advertisement
Other Non-Dairy Milk Products
How Does Eating Dairy Affect Cows?
While it would be nice to think that cows naturally produce milk, and that the process of milking them is natural, unfortunately that is not the case. For a cow to produce milk, a farmer artificially inseminates her; after she gives birth, her calf is taken away before they can nurse from their mother; her udders are then hooked up to a milking machine, and her breastmilk is taken from her. The cycle then repeats, with her being impregnated over and over, until she can no longer produce enough milk. At that point, she is slaughtered for beef.
So not only is drinking non-dairy milk (especially some of the lower impact milks like coconut milk, hemp milk, pea protein milk, and oat milk) a positive choice for the planet, but it's also a great choice for protecting animals.