Impossible Foods Is Finally Letting Customers Cook Their Own Burgers
Impossible Foods will be in one lucky U.S. city's grocery stores later this week.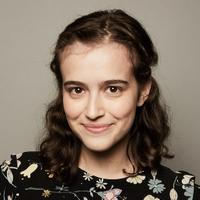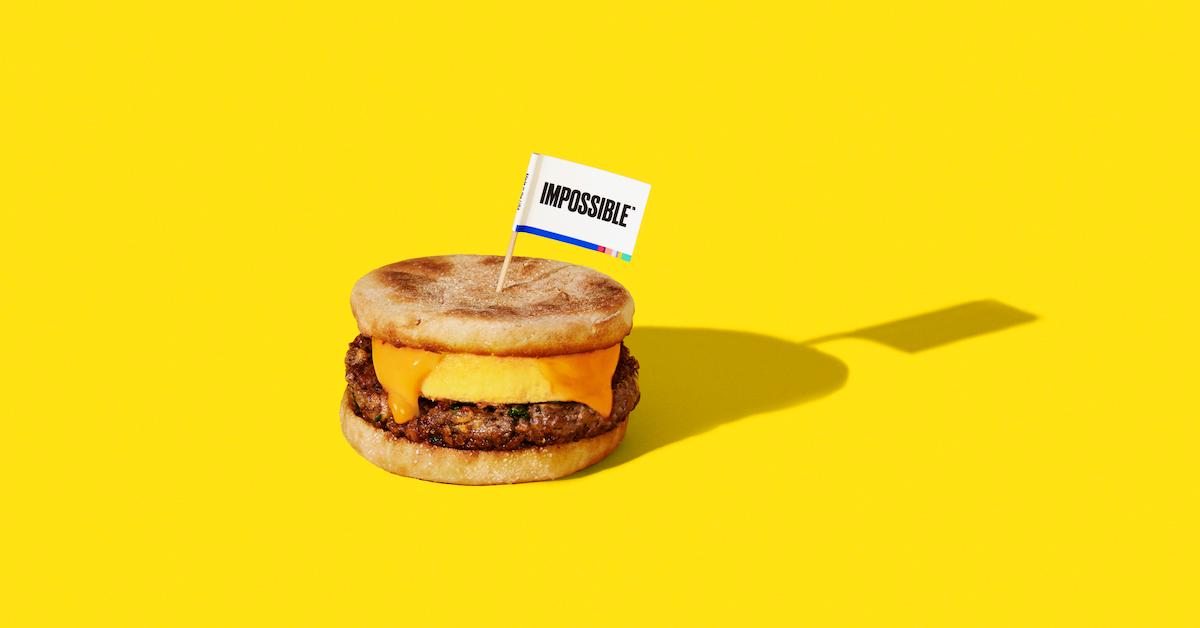 UPDATE Thursday, Sept. 19, 10:00 a.m. EST: After keeping the mystery all week on social media, Impossible Foods announced this morning that Impossible meat will make its grocery debut on Friday, Sept. 20 at 27 locations of Gelson's Markets in the Los Angeles area. The shop will sell 12-oz packages of ground plant-based Impossible meat for $8.99. Customers can expect the meat to land in grocery stores in select East coast cities soon, to be announced later this month; but even better, Impossible Foods plans to make the meat available in grocery stores in every region across the U.S. by mid-2020, according to a press release the company sent Green Matters.
And solving the mystery of all the grandma imagery in Impossible Foods' social media posts teasing this launch (more on that below) is that tonight, Sept. 19, the brand is hosting a cooking show-style event with Chrissy Teigen's mom, Vilailuck "Pepper Thai" Teigen, who has become a beloved fixture of her daughter's Instagram posts. Additionally, on Friday, Sept. 20, LA residents can swing by Westfield Century City's Cabana from 11 a.m. to 6 p.m. to visit "Grandma's House," where they can snag free samples of Impossible meat.
Article continues below advertisement
PREVIOUSLY: Impossible vs. Beyond: the great debate in the plant-based meat world. While both companies' vegan burger patties taste absolutely delicious — and impressively similar to their beef counterparts — Beyond Meat has long had a leg up on Impossible Foods in terms of accessibility, because the company's products have been available in grocery stores for a few years. But now, Impossible Foods is taking things to the next level by starting to stock its plant-based meat on store shelves — and customers in one lucky (and mysterious) U.S. city will be able to buy it later this week.
Impossible Foods began teasing its foray into stores on social media last week. "We're coming to shelves soon! Can you guess the first city?" the company posted on Instagram, with the hashtag #CookImpossible. The caption was posted alongside a video featuring a closeup video of swaying palm trees in the background. The video also shows that the Impossible meat will be packaged as plant-based ground meat, and not pre-formed into burger patties — meaning customers can turn the product into a variety of dishes, such as meatballs, sliders, Bolognese sauce, taco meat, and more.
Article continues below advertisement
The company has continued to tease the store launch on Instagram over the past week, dropping hints as to what the first city will be. Impossible Foods posted a video of a pair of hands writing a note that reads, "Gone to the store to get more impossible Burgers. I'll be home soon!!! xo, Grandma." Grandma's table is littered with a few clues as to what the location might be — a clementine (or similar citrus fruit), an apple, and a cup of tea.
Article continues below advertisement
In addition to encouraging customers to #CookImpossible, Impossible Foods wants you to #CallYourGrandma. The hashtag has been added to the company's Instagram posts, as well as a few GIFs that Impossible Foods created for Instagram stories.
Article continues below advertisement
The grandma-heavy marketing combined with the palm trees and citrus has led fans to theorize that the first city will be in Florida. "Palm trees, oranges & Grandmas? Sounds like Florida's gonna be the first state to get Impossible meat," one fan commented on Instagram. "In MIAMI we say Abuela ...lol," read another comment.
Article continues below advertisement
Since Impossible Foods hit the market, it's only been available for restaurants to purchase. Luckily, thousands of restaurants across the country (including Burger King, Applebee's, White Castle, as well as many high-end gourmet restaurants) offer meals made with Impossible meat — but this will be customers' first chance to start cooking with the product at home.
What makes the Impossible Burger stand out from typical veggie burgers is its use of heme, an iron-rich molecule found in high concentrations in animal blood that gives meat its meaty, subtly metallic flavor. Interestingly, heme is found in low concentrations in plants, and Impossible Foods found a way to extract heme from soy and yeast, and the company uses that plant-based heme to make its meat taste so meaty.
It's so exciting that Impossible Foods is expanding its revolutionary product into grocery stores, and hopefully customers all over the world will be able to purchase Impossible ground meat in the near future.