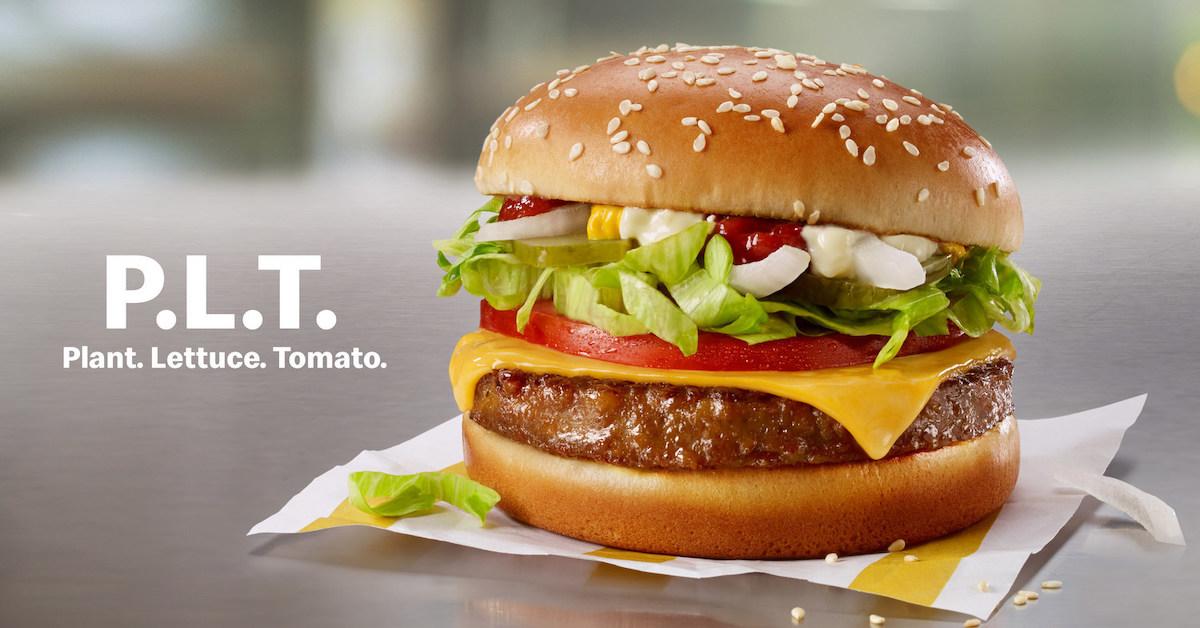 Big Mac, Step Aside — McDonald's Trials Beyond Meat Burgers
By Sophie Hirsh
McDonald's is going beyond the classic burger with its latest menu offering.
That's right — McDonald's just announced a long-awaited partnership with Beyond Meat. Starting next week, select McDonald's locations are launching the P.L.T., a new menu item featuring a Beyond Meat patty, a completely plant-based patty that tastes just like a beef burger.
Beginning Monday, Sept. 30, McDonald's will offer the P.L.T. (short for Plant. Lettuce. Tomato.) at 28 restaurants in Southwestern Ontario, Canada. The burger will retail for $6.49 CAD (that's about $4.89 USD) plus tax, and it will feature a Beyond Meat patty, sesame seed bun, tomato, lettuce, pickles, onions, mayo-style sauce, ketchup, mustard, and "a slice of processed cheddar cheese" (McDonald's' words, not mine). A spokesperson for McDonald's confirmed to Green Matters that customers who don't want to order any animal products can easily ask for no cheese and no mayo-style sauce; she also noted that the patty will still be cooked on the same grill as other animal-based products, so no McDonald's menu items are certified vegan or vegetarian.