Big Mac, Step Aside — McDonald's Trials Beyond Meat Burgers
McDonald's is going beyond the classic burger with its latest menu offering  — the P.L.T., made from plant-based Beyond Meat.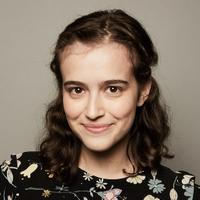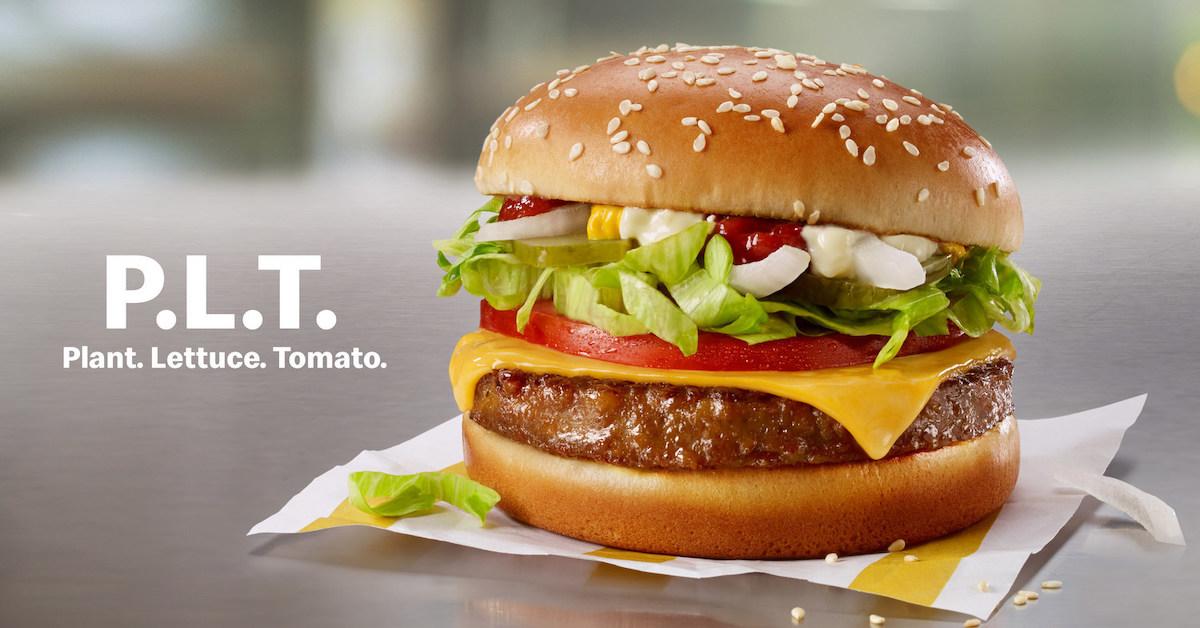 McDonald's is going beyond the classic burger with its latest menu offering.
That's right — McDonald's just announced a long-awaited partnership with Beyond Meat. Starting next week, select McDonald's locations are launching the P.L.T., a new menu item featuring a Beyond Meat patty, a completely plant-based patty that tastes just like a beef burger.
Article continues below advertisement
Beginning Monday, Sept. 30, McDonald's will offer the P.L.T. (short for Plant. Lettuce. Tomato.) at 28 restaurants in Southwestern Ontario, Canada. The burger will retail for $6.49 CAD (that's about $4.89 USD) plus tax, and it will feature a Beyond Meat patty, sesame seed bun, tomato, lettuce, pickles, onions, mayo-style sauce, ketchup, mustard, and "a slice of processed cheddar cheese" (McDonald's' words, not mine). A spokesperson for McDonald's confirmed to Green Matters that customers who don't want to order any animal products can easily ask for no cheese and no mayo-style sauce; she also noted that the patty will still be cooked on the same grill as other animal-based products, so no McDonald's menu items are certified vegan or vegetarian.
The burger will be offered at those 28 locations for 12 weeks (so until late December) as part of a test run. McDonald's has not announced any plans to expand the menu item beyond those 12 weeks or to any other North American McDonald's restaurants. But as the McDonald's Vice President of Global Menu Strategy Ann Wahlgren stated, the corporation is planning to look at customer feedback, meaning there's a chance the menu item will eventually branch out to other locations. "We've been working on our recipe and now we're ready to hear feedback from our customers," Wahlgren said in a statement.
Article continues below advertisement
"As customer interest in plant-based options accelerated rapidly, our curiosity piqued, too. We've kept an eye on this emerging trend and now we're ready to learn more by running a test in one of our markets," Wahlgren continued in a blog post. "We think customers will love it and we're excited to learn as much as we can from this global test. Why just a small test? We're in learning mode, so testing is a major part of how we develop our menu. It's how we look — before we leap."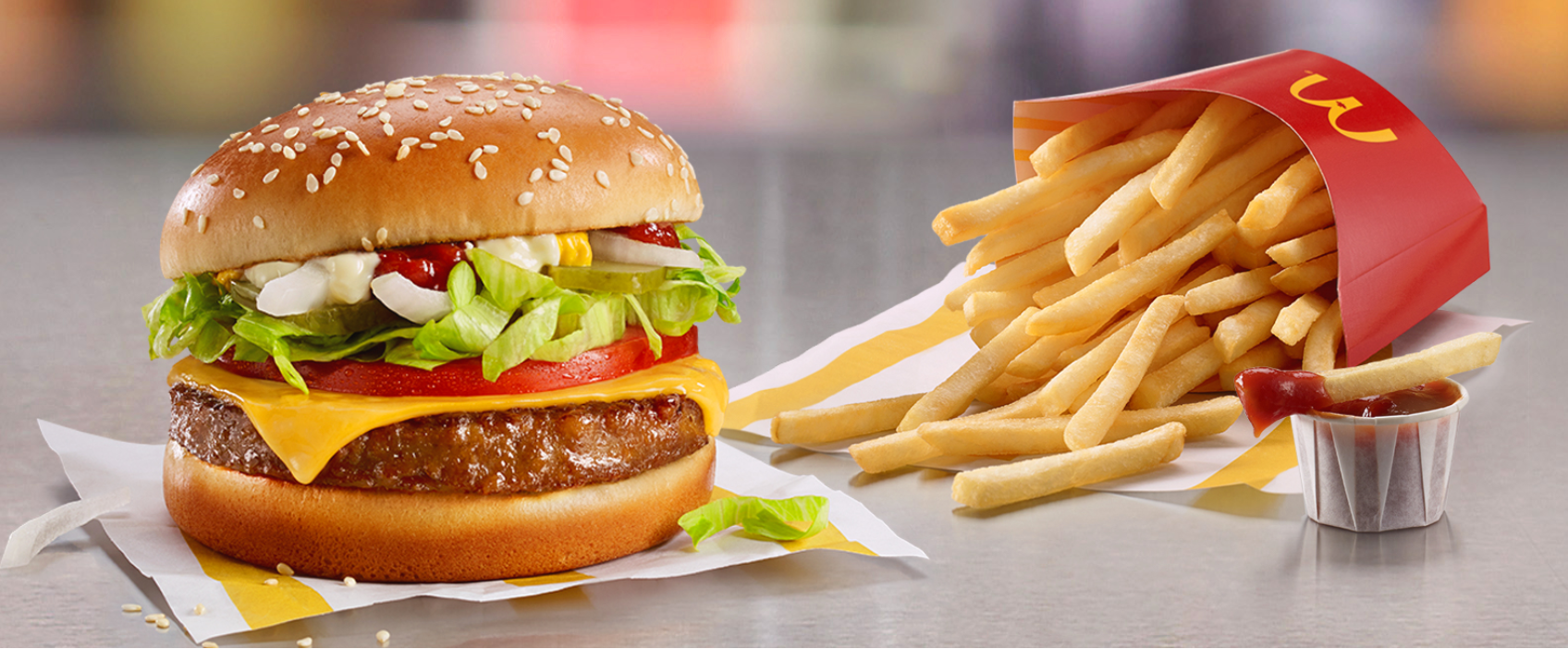 Article continues below advertisement
Ethan Brown, Beyond Meat's founder and CEO, revealed that working with McDonald's (which is the second-largest and one of the most ubiquitous fast food companies in the world) has been one of his biggest goals for Beyond Meat. "Being of service to McDonald's has been a central and defining goal of mine since founding Beyond Meat over a decade ago," Brown said in a statement. "It comes after a long and productive collaboration to make a delicious plant-based patty that fits seamlessly into McDonald's menu, and we're thrilled with the outcome."
Recently, other popular fast food chains including Subway, Burger King, White Castle, Dunkin', Carl's Jr, and KFC have all rolled out burgers or sandwiches featuring patties from either Beyond Meat or Impossible Foods, both of which are completely plant-based and designed to look and taste exactly like beef. Not only is a Beyond Burger delicious, but it is also healthier, better for animals, and better for the environment. Of course, the P.L.T. is not a health food — it is being offered at McDonald's, after all — but its Beyond Meat patty is notably free of cholesterol, hormones, and antibiotics, unlike a traditional beef patty.
Article continues below advertisement
Plus, opting for an animal-free burger is unquestionably a better option for animals, since no animals have to be bred or slaughtered to create a Beyond Meat burger. And in terms of the environment, raising livestock is responsible for between 14.5 percent and 18 percent of global human-caused greenhouse gas emissions, according to The New York Times — so by ordering a P.L.T. (especially one with no mayo-style sauce and no cheese), we are creating a demand for less livestock to be raised, and therefore eating a meal with a much lower impact.
Of course, McDonald's still has a long way to go in terms of having a sustainable menu (for example, the chain has admitted to only using eggs from caged hens since they are cheaper), but launching the P.L.T. is an exciting first step. Hopefully the trial will go well, inspiring the company to roll the P.L.T. out all across Canada, the U.S., and beyond.