Going Vegetarian? Here Are a Few Grocery Store Essentials
Whether you're looking to adopt more of a plant-based diet, or if you're simply starting out as a vegetarian, here are a few shopping essentials.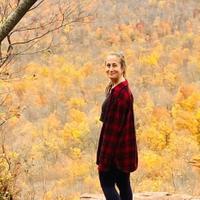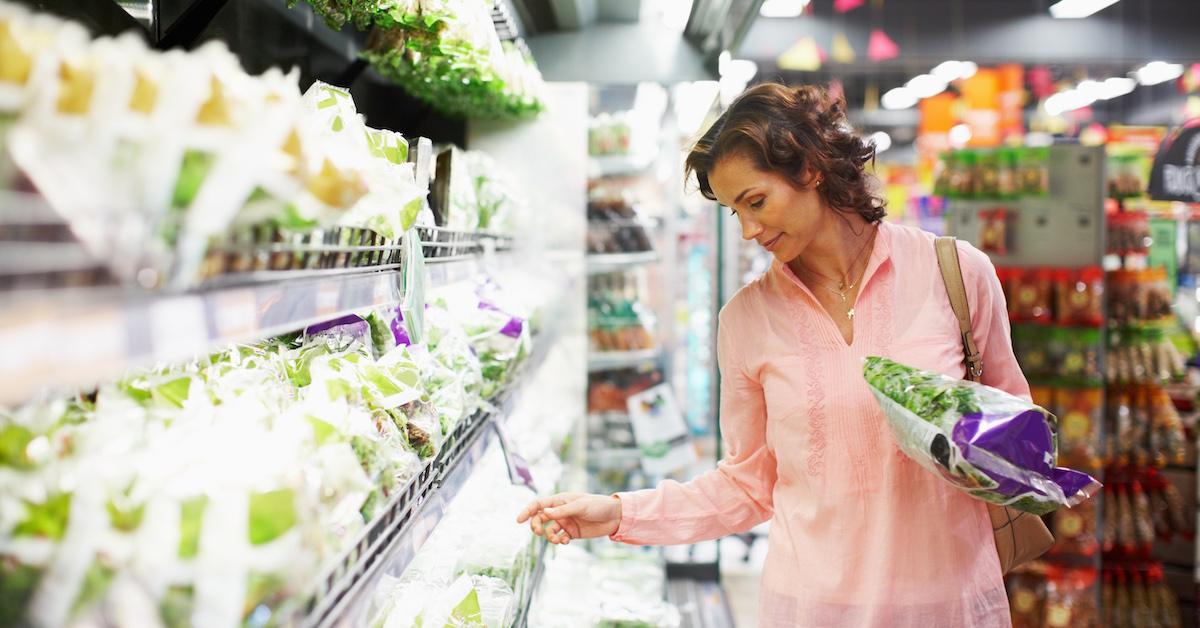 It can be somewhat difficult for people who are accustomed to eating meat regularly to envision themselves adopting a plant-based diet. But, because of the known health and environmental benefits of going meatless, more and more folks are beginning to do so.
And whether you're looking to adopt a 100 percent plant-based diet, or if you're simply dabbling in the meatless life, we've compiled a list of vegan and vegetarian shopping list essentials, to get you started.
Article continues below advertisement
Spices and herbs
The key to making literally anything taste remotely palatable is to add sustainably-sourced spices. You can effectively turn sautéed vegetables into a stir-fry, curry, or taco bowl — whether you opt for ground ginger, cumin, or cayenne.
Fresh herbs definitely add another element of flavor to whatever you're cooking, as well, but if you can only swing dried herbs and spices (they're cheaper and obviously, they last longer!), that's totally fine.
Canned or dried beans
Beans are a favorite for most vegans and vegetarians — not only are they an inexpensive source of protein, they're also incredibly filling. And on top of that, they last in the pantry for a long time (whether canned or dried), so you don't have to worry about them going bad.
Beyond that, they're super easy to make, if you're in a bind. Whether you're whipping up some black bean tacos, a three-bean chili, or a chickpea salad, they can be made into a full meal in well under an hour.
Article continues below advertisement
A variety of grains
One of the easiest meals in the book is roasting up a batch of vegetables on a sheet pan with some olive oil and spices, combining them with your protein of choice (whether it be beans, tofu, or a plant-based meat), and whipping up some rice, barley, pasta, quinoa, or farro.
Having a variety in your pantry allows you to change things up frequently, most of them are relatively cheap, and they last a long time too — so you don't need to worry about anything spoiling.
Article continues below advertisement
Tofu or tempeh
Tofu and tempeh are both easy sources of plant-based protein that are somewhat similar to pasta, in that they don't have a strong taste on their own — they basically taste like whatever you cook them with. And while tofu can be particularly polarizing, we suggest you try cutting it into cubes, coating it in cornstarch, frying it in oil, and serving on rice with soy sauce and cooked vegetables — it's simple but truly delicious.
Article continues below advertisement
Vegetable broth
If you have a slow cooker, there's nothing easier than whipping up some soup, curry, or chili on the spot. As long as you have some grains or beans, veggies, spices, and of course, vegetable broth on-hand, you'll be good to go. Try making the one @inspiredtaste made, above.
Article continues below advertisement
Frozen fruits and veggies
Frozen fruits and vegetables are key for whipping up a last minute smoothie or quick meal. They're useful to have on-hand if you're in a bind and can't make it to the grocery store that week. And although they obviously don't taste quite like the fresh version, they taste perfectly delicious if you're cooking them properly, and adding enough spices.
Article continues below advertisement
Nuts
Nuts are another ingredient that keep in the pantry for a while. Not only do they make for a protein-filled snack, but you can also use cashews to make a dairy-free cheese sauce, pistachios in pesto, or other types of nuts to various dishes for a fulfilling crunch. They're versatile and there are so many varieties — definitely a staple in plant-based living.
Article continues below advertisement
Some plant-based meat substitutes
Even though some vegans and vegetarians prefer to avoid eating plant-based meat substitutes, many of them are super tasty, and are also a great thing to have on-hand in the freezer for a quick, easy meal. We strongly suggest trying Impossible Foods' new nuggets — they're our current obsession.
Article continues below advertisement
Some frozen meals
While frozen meals are often filled with animal-derived ingredients, we have a list of plant-based frozen meals that are perfect after a long day of work — trust us, they come in handy.
Article continues below advertisement
Green Matters' new book, Green Living, is the perfect guide to living an eco-friendly lifestyle for people at every stage of the process. You can order Green Living here.