Making Vegetable Broth Is Easy, and Helps Reuse Food Scraps
Fire up your crockpot, folks — soup season is right around the corner, and we're making homemade vegetable broth as a tasty cold weather staple.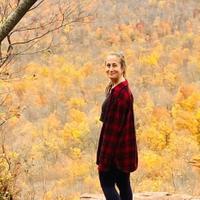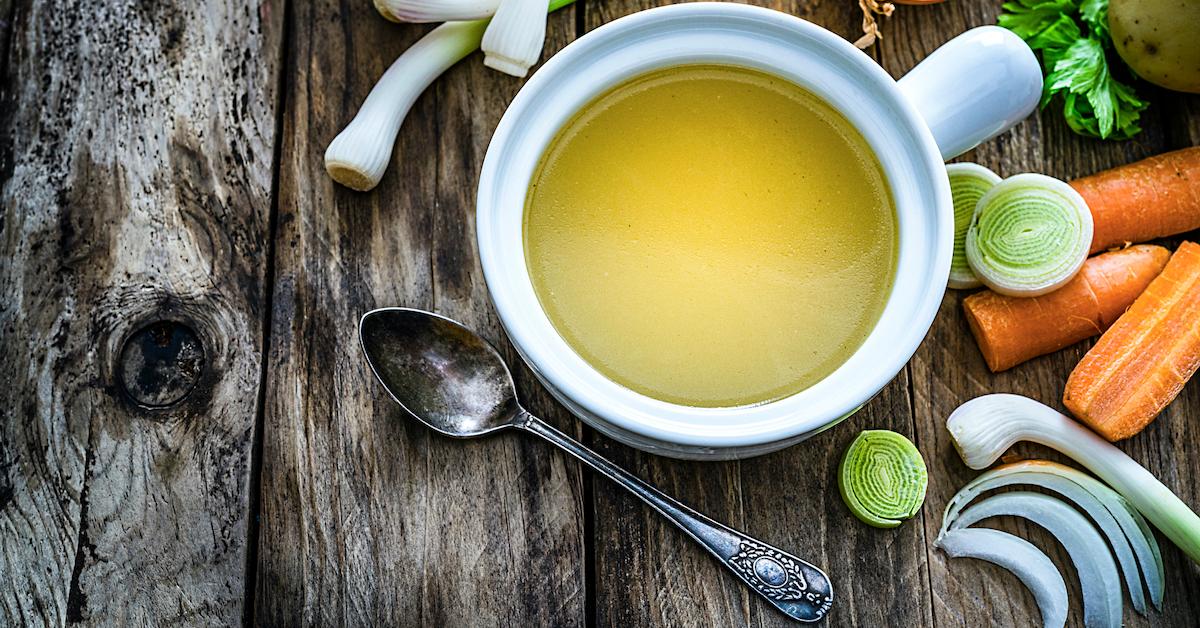 One of the most game-changing winter recipes for any vegetarian, vegan, or eco-conscious human being is vegetable broth. Not only does homemade vegetable broth make for a seriously delicious meatless soup base, but it's also a thrifty and highly sustainable way to reuse your produce for another few dinners.
Article continues below advertisement
Green Matters is gearing up for the impending soup season, using this seriously simple how-to guide for making basic vegetable broth. Beforehand, you'll want to stock up on root vegetable or root vegetable scraps, garlic, olive oil, water, salt and pepper, and either a stockpot or Dutch oven.
1. Select your veggies, clean them thoroughly, and sauté them.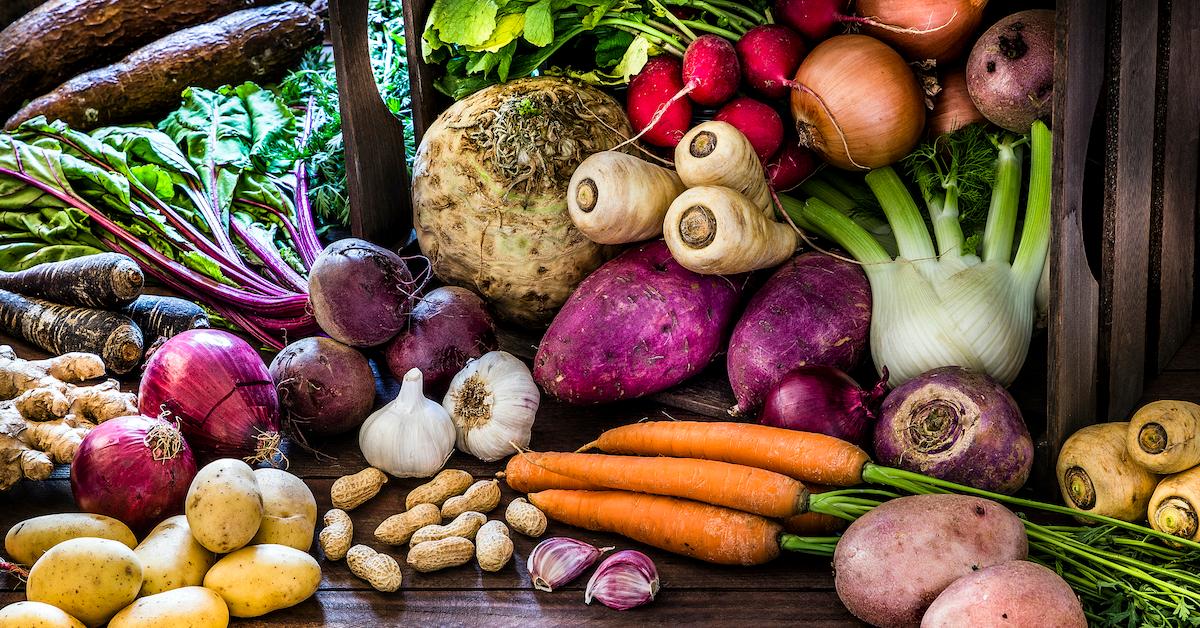 Article continues below advertisement
Oh My Veggies considers three staples of vegetable broth to be onions, celery, and carrots, and whether they're scraps or freshly picked is entirely up to you. You can simply take the nubs from when you were cutting carrots last week, or the outer shells of the onions you used to make marinara sauce yesterday. You can also get creative, and use other types of root veggies.
In total, you should have at least two carrots, a full onion, four or more cloves of garlic, a few stalks of celery, and a decent variety of herbs, including parsley, ginger, thyme, rosemary, or cilantro. Before you cook, scrub your onions, celery, and carrots, as well as any other ingredients you plan on using, to ensure you won't be ingesting dirt.
Article continues below advertisement
Chop your clean vegetables into one-inch pieces, before sautéing them in olive oil for about 10 minutes over medium heat, in your stockpot or Dutch oven. Season everything with salt and black pepper as you go to ensure your broth is well-flavored, but don't go overboard with salt.
2. Simmer the vegetables in water for up to an hour.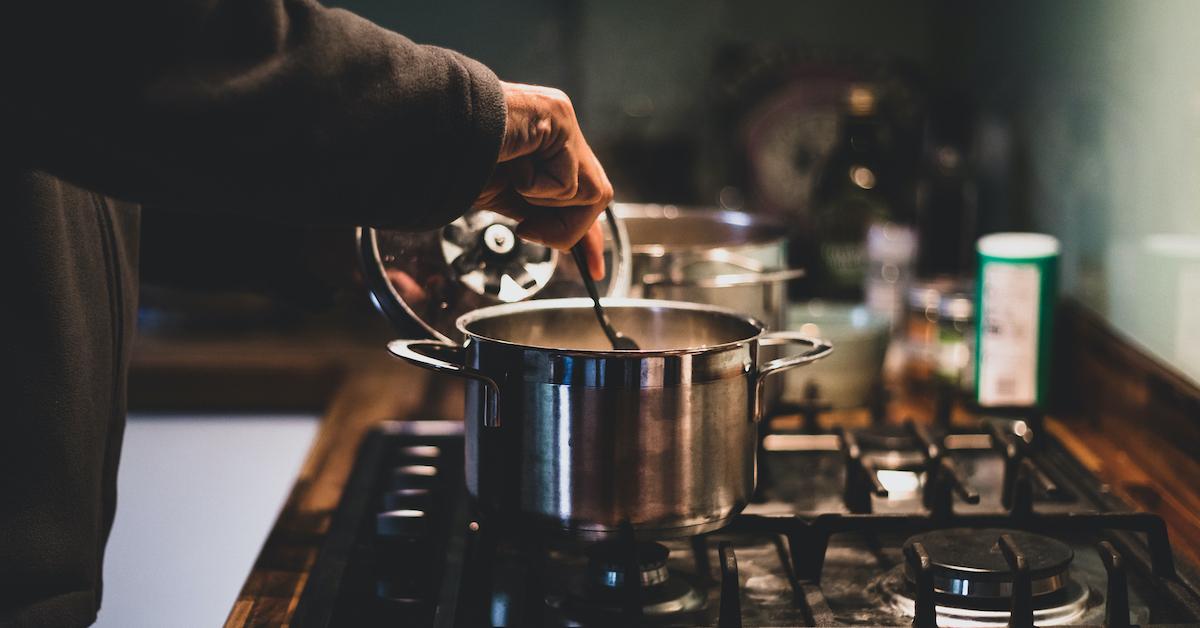 Article continues below advertisement
Once your chopped vegetables are properly sautéed and seasoned, add two quarts of water, a handful of chopped herbs, and generous amounts of salt and pepper to your stockpot, which should be sitting over low heat on the stove. Let your concoction simmer uncovered for up to one hour, and stir with a wooden spoon sporadically.
After allowing your broth simmer for the proper amount of time, remove your stockpot from the stove and strain the broth from the vegetables. Set the broth aside and compost your vegetable scraps, or keep the vegetables in if you intend to eat them in your soup, adding additional seasoning or ingredients.
Article continues below advertisement
3. Get creative with your broth.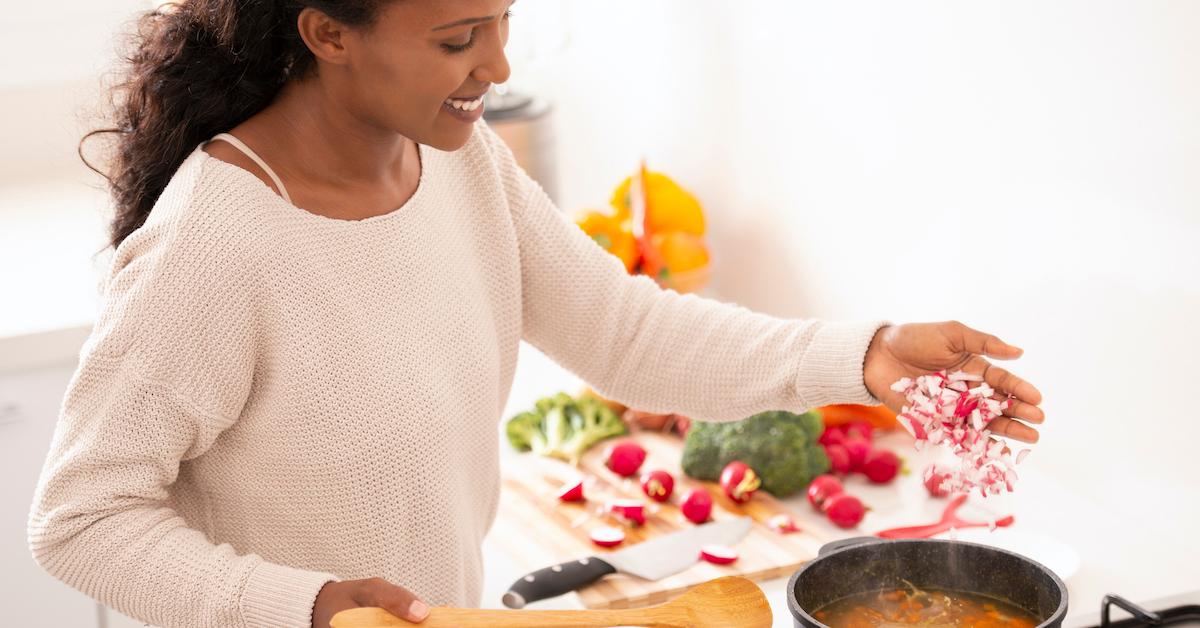 You can add a variety of additional ingredients or seasonings to your broth, depending on what kind of soup you plan on making. Minimalist Baker, for example, suggests adding a little tomato paste, and maybe some nutritional yeast for a cheesy flavor. If you're making something Asian-inspired, though, Oh My Veggies suggests adding lemongrass and ginger.
AllRecipes also suggested a few other ingredients you can add in the beginning, including: mushrooms, eggplant, asparagus butts, corn cobs, fennel (stalks and trimmings), bell peppers, pea pods, or even chard. It's entirely up to you.
Soup season is the greatest aspect of chilly weather. We seriously cannot wait to see what kinds of soups you ultimately whip up.