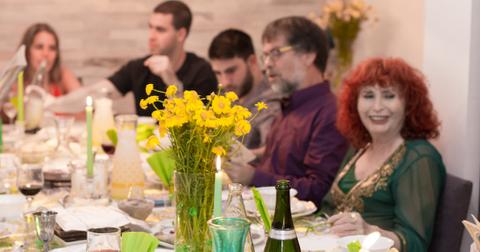 Planet-Friendly Recipes for Passover, Even If Your Seder Was Canceled This Year
By Sophie Hirsh

Updated
If you had plans to attend a Passover Seder in 2020, it's safe to say that they're probably canceled due to the COVID-19 quarantines. While it's definitely a bummer that Jewish families and friends can't get together to celebrate Passover this year, there are still plenty of ways to observe the holiday from home, whether you're quarantined with your family, partner, roommate, or by yourself. (And hey, even if you're alone, just put out an extra glass of wine and crack your front door, and Elijah will be there to join you.)
One of my favorite parts of Passover is all the food served at the Seder, and I intend to whip up a few of my favorite Passover dishes for myself this year, even though I won't be cooking them for my family as planned. And even though you may not have access to all the same groceries that you usually do, the current era of pantry staples is a great opportunity to make planet-friendly, vegan Passover recipes.
Article continues below advertisement
Vegan Passover Recipes
The internet is filled with various plant-based Passover recipes, but right now, many of us have limited access to ingredients due to the novel coronavirus. So on the following list, you'll find recipes for some of the simplest (but delicious, of course) vegan kosher for Passover dishes that the internet has to offer. And if you need a refresher on which foods are and aren't kosher for Passover, here's a guide from Reform Judaism.
Vegan Matzah Ball Soup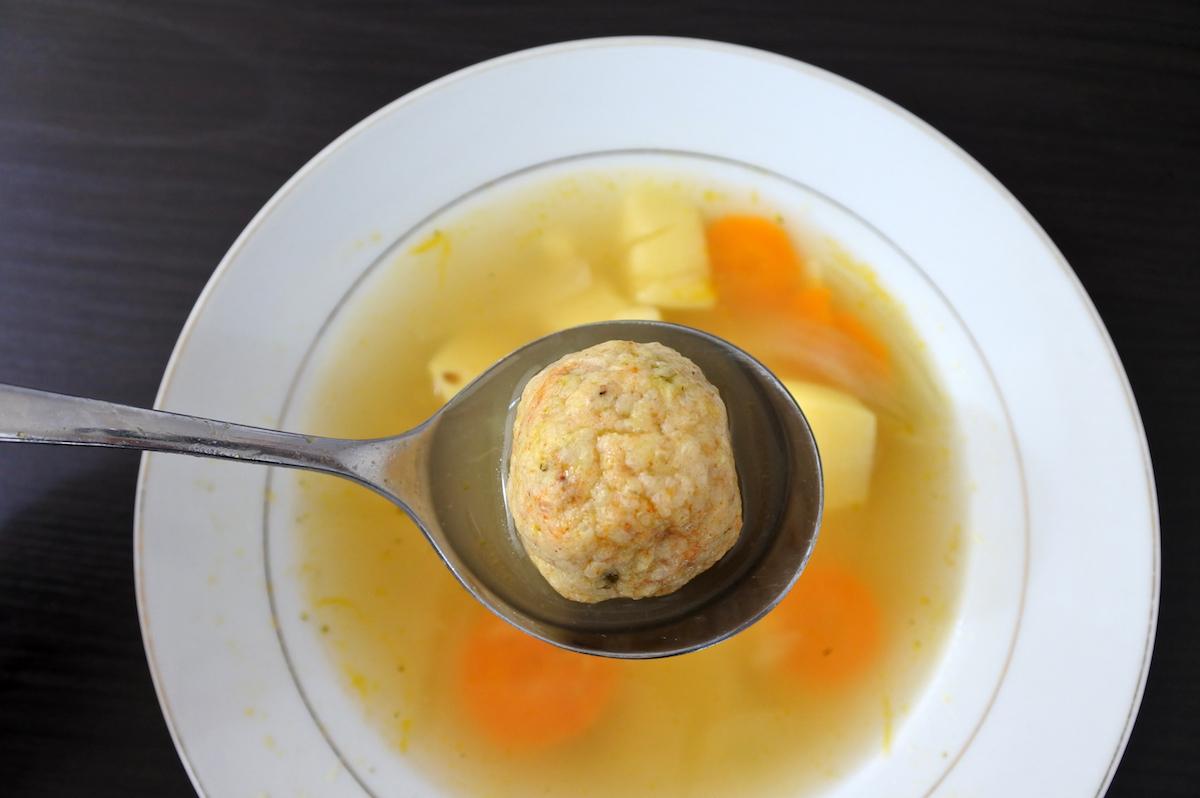 Luckily, matzah is vegan — so why not whip up a quick vegan matzah ball soup? To make PETA's matzah balls, all you need is matzah meal, potato starch, oil, water, baking soda, salt, and garlic powder; the Edgy Veg's recipe takes things up a notch by including seltzer water and coconut oil.
Article continues below advertisement
Charoset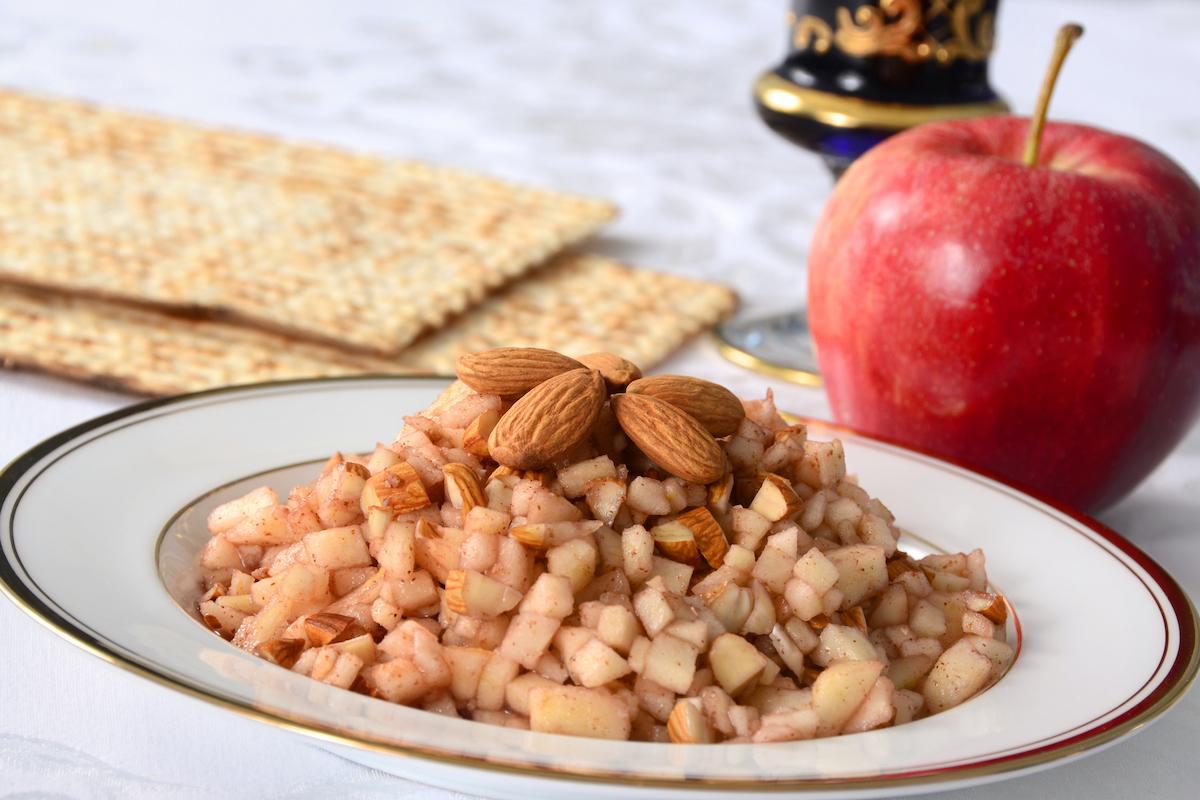 Chances are, your favorite charoset recipe is already vegan! This charoset recipe from Epicurious is super simple — all you'll need are apples, walnuts, red wine, ground cinnamon, and brown sugar.
Article continues below advertisement
Vegan Gefilte Fish
Article continues below advertisement
Vegan Matzah Brei
Article continues below advertisement
Matzah Lasagna
The Big Bang Theory actress Mayim Bialik is both Jewish and vegan — and on her YouTube channel (and in her cookbook), you'll find a variety of vegan and kosher for Passover recipes. One of her most intriguing is her recipe for vegan matzah lasagna, which essentially uses matzah instead of lasagna noodles. The recipe features a homemade vegan ricotta recipe made from macadamia nuts (though store-bought vegan cheese works too) mixed with jarred tomato sauce and whatever vegetables you have on hand, making this recipe super quarantine-friendly.
Article continues below advertisement
Vegan Jackfruit Brisket
Making a vegan brisket out of jackfruit may sound like a big undertaking — but the two main ingredients in this recipe for vegan jackfruit brisket from My Jewish Learning are canned jackfruit and canned tomatoes, making this a super simple option for those consuming mostly canned goods right now. Consider this practice for next year's Seder, when you can wow all your meat-eating family and friends with your cow-free brisket.
Article continues below advertisement
Tzimmes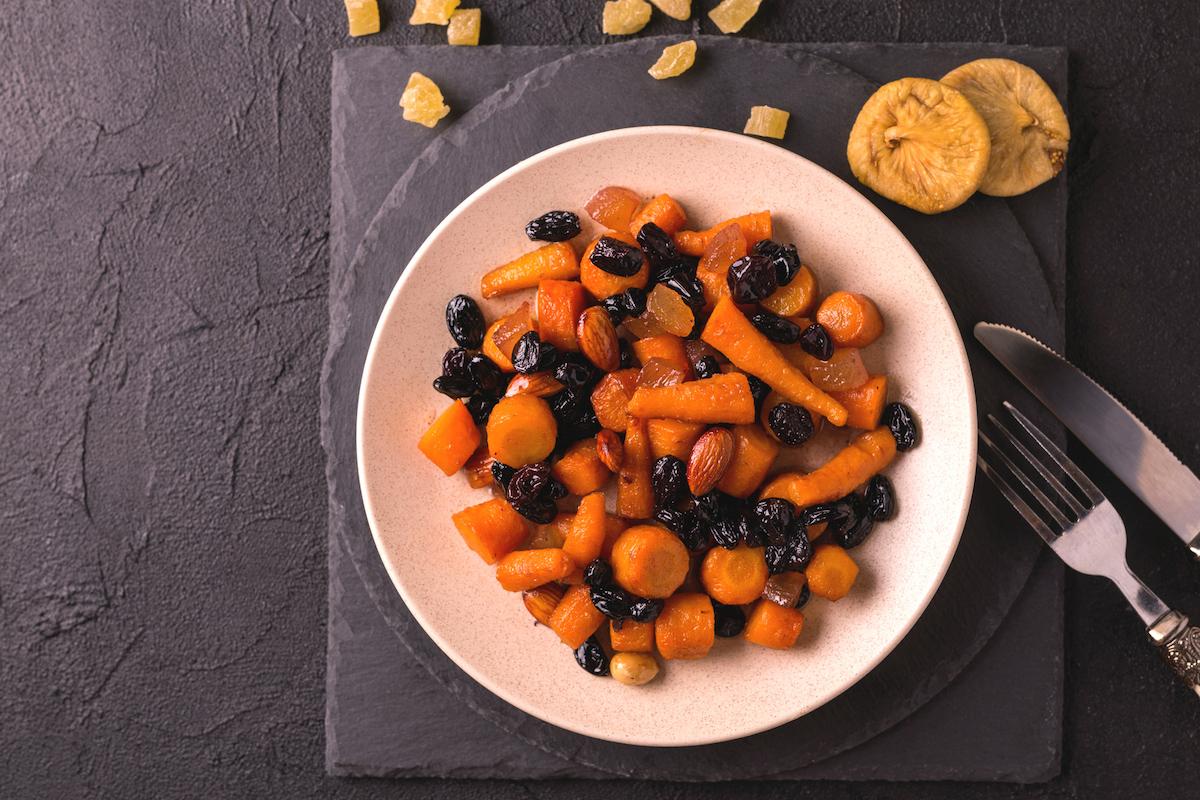 Tzimmes is another quarantine-friendly recipe. Not only is it often vegan as is, but it's also super customizable — feel free to mix up the root vegetables and fruits in your tzimmes based on what you have in your kitchen. This recipe for vegan tzimmes from the Vegan Atlas features sweet potatoes, onions, carrots, apples or pears, prunes, apricots, orange juice, and more.
Article continues below advertisement
Vegan Passover Dessert Recipes
If you're going to forgo leavened bread for eight days, you'll probably be needing some dessert. Here are a few kosher for Passover vegan dessert recipes.
Article continues below advertisement
Vegan Matzah Bark
All you need to make matzah bark (aka matzah brittle or matzah crack) is matzah, dark chocolate, and the toppings of your choice, such as nuts, seeds, shredded coconut, dried fruit, and sea salt. This Vegetarian Times' matzah bark is a great guide, as is this recipe by Cinnamon Sweet Shoppe.
Article continues below advertisement
Vegan Macaroons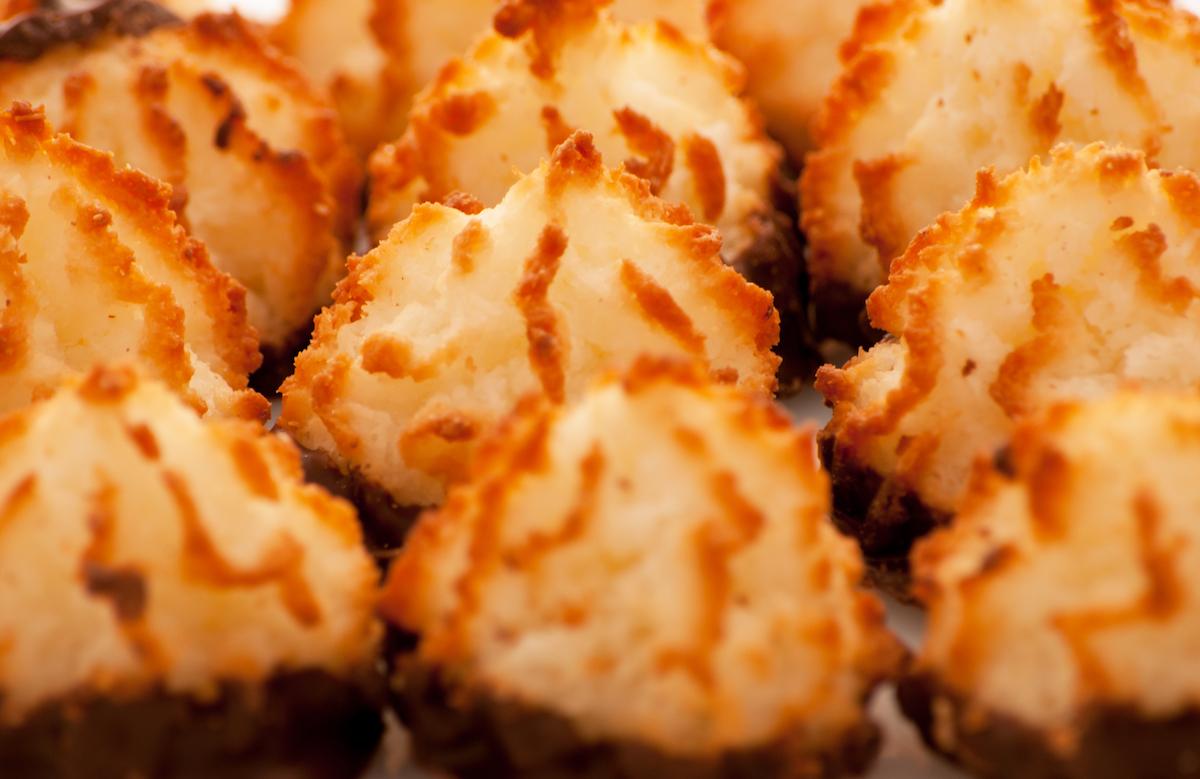 Article continues below advertisement
A Vegan Seder Plate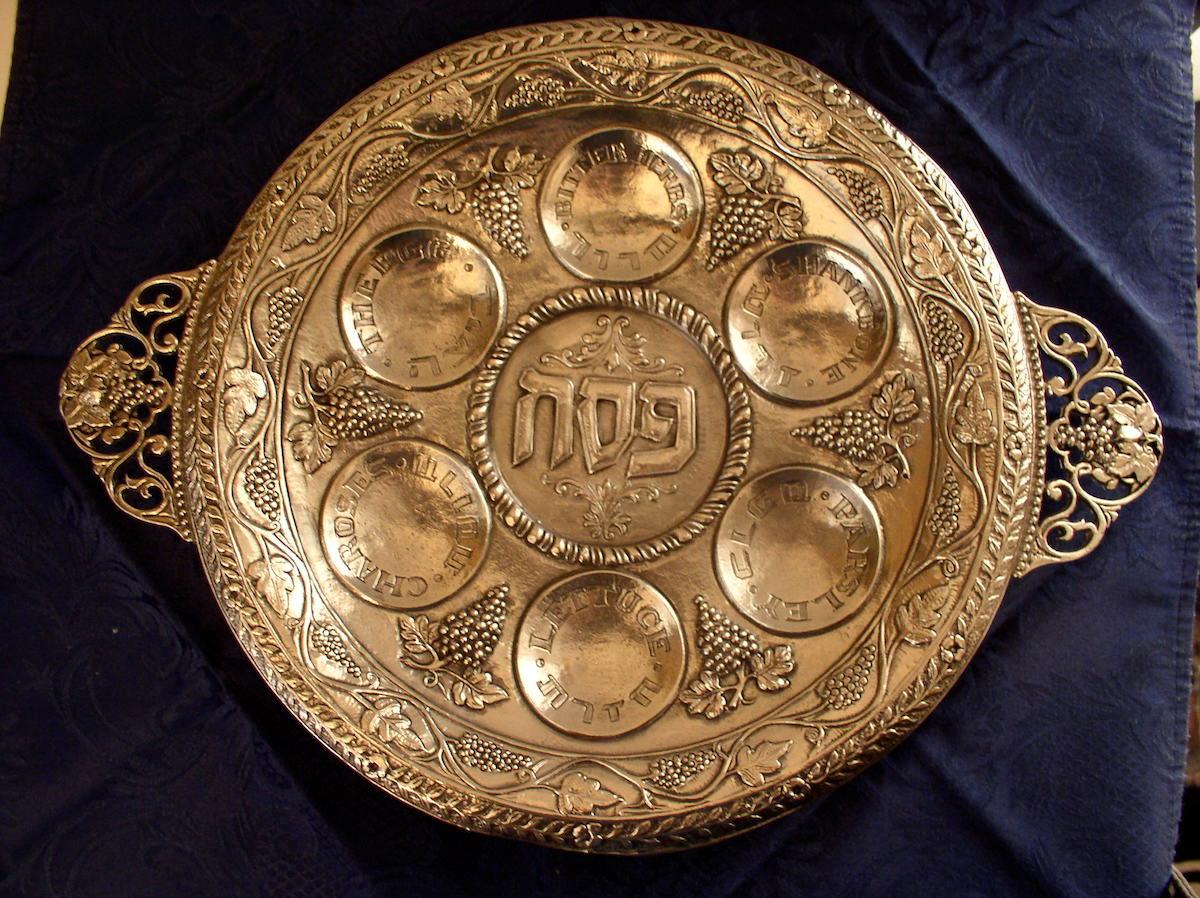 While you may not be hosting a formal Seder this year, you can still make a Seder plate. Four of the six Seder plate items — matzah, charoset, maror (bitter herbs), and karpas (vegetables, typically parsley) — are already vegan. Woohoo! The two remaining items — the zeroa (usually a shankbone) and baytzah (usually a hard-boiled egg) — both come from animals. What's interesting is, these items are not actually used or eaten during the Seder — and there are easy ways to replace them.
According to JewishVeg, the Talmud mentions that the sage Rav Huna used a beet to symbolize the Passover lamb, making a beet a solid choice to replace the shankbone on your Seder plate.
Article continues below advertisement
As for the baytzah, you have a few options. The baytzah symbolizes fertility and renewal, according to JewishVeg. One Green Planet suggests representing that sense of rebirth by using seeds, ripe fruit with a pit, a flower, an avocado pit, or an orange to represent the baytzah on your Seder plate.
For ideas on how to keep all eight days of Passover eco-friendly, click here for our best zero-waste Passover tips.