8 Delicious Vegan Hanukkah Desserts for 8 Crazy Nights
These vegan Hanukkah desserts are a plant-based way to feast this holiday season.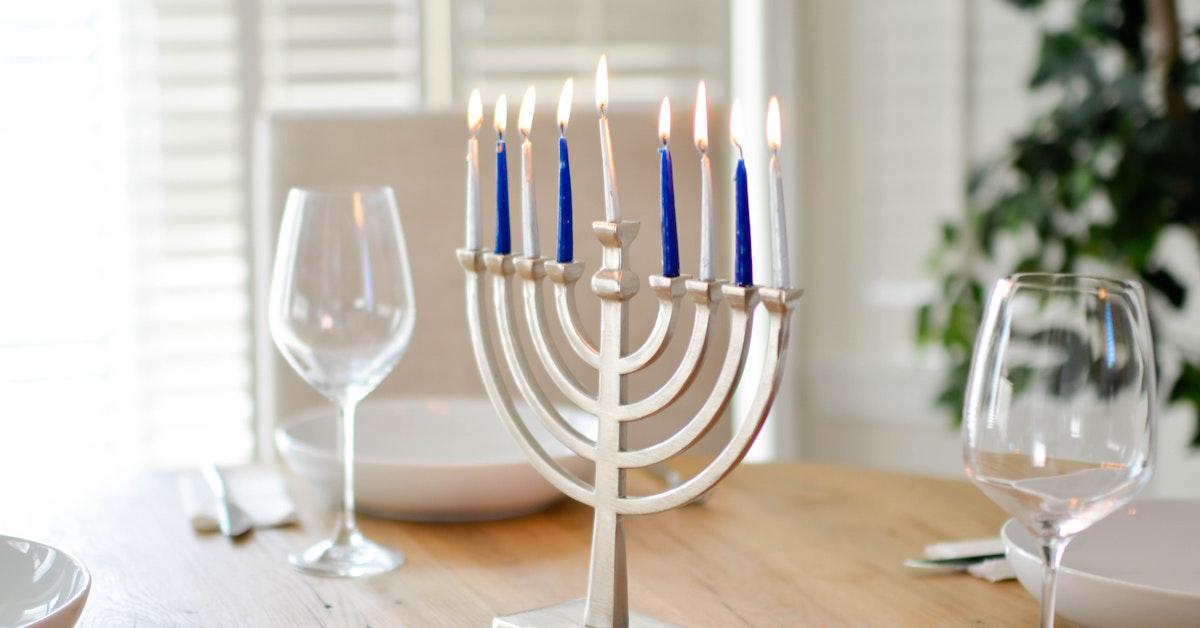 This year, Hanukkah begins at sundown on Sunday, Nov. 28, and ends on Monday, Dec. 6, and this time of year, feasting is definitely in season. If you're following a plant-based diet, however, family feasts might prove to be a little difficult to navigate, especially if the fare is generally of a dairy or meat-based variety. Fortunately, we've put together a smattering of vegan Hanukkah desserts that will have even your non-vegan relatives shouting "oy vey!" — in a good way.
Article continues below advertisement
Round Vegan Apple Cinnamon Challah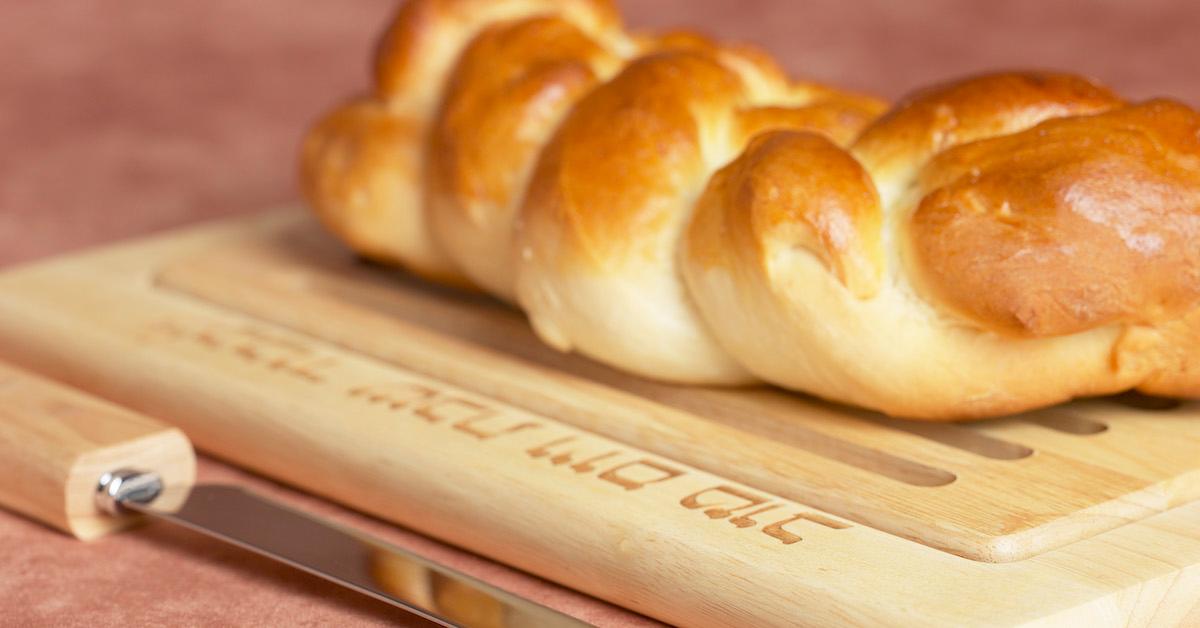 Challah bread isn't strictly a dessert food, per se, but that doesn't mean it can't be! This tasty recipe from The Jewish Vegan is technically for Rosh Hashanah, but would be a delicious treat at any Hanukkah gathering. The Round Vegan Apple Cinnamon Challah is sweetened with maple syrup and sugar, filled with chopped apples, and topped with cinnamon sugar. Best of all, if everyone is too full from dinner, the leftovers will make for a great breakfast option the next morning.
Chocolate Babka
Comedian Jerry Seinfeld had an entire bit dedicated to the deliciousness of the chocolate babka, and it's easy to see why. Swirls of chocolate and enriched dough make this brioche-style bread really stand out on a dessert table. Domestic Gothess' recipe is bereft of eggs, dairy, and any weird ingredients. Instead, the babka relies on the most essential ingredients in a baker's arsenal: flour, yeast, patience, and time.
Article continues below advertisement
Vegan Rugelach
Rugelach is typically a light, buttery pastry that takes a good deal of time and effort to make, but boy is it worth it. Typical recipes call for cream cheese and dairy butter, but vegan chefs don't need all that nonsense to make a scrumptious version of this traditional cookie. This recipe from That's One Tough Cookie replaces those elements with vegan cream cheese and margarine, and invites home bakers to add any filling they like, including cinnamon, raisins, walnuts, and/or chocolate.
Article continues below advertisement
Easy Homemade Hanukkah Gelt
During the high holidays, gelt can be bought for a few bucks from a local pharmacy — and pareve varieties are almost always vegan, since they are dairy-free. If you want to make your own, Eating by Elaine has a great recipe and even teaches you how to mold and wrap your gelt to make it stand out at your holiday get-together. In addition, Elaine's Hanukkah gelt cookies are yet another way to serve these vegan treats as a more substantial after-dinner snack.
Article continues below advertisement
Vegan Hamantaschen
Even though hamantaschen are traditionally served during Purim, no one will be upset to see these jam-filled pastries out at your Hanukkah party. The Vegan Atlas' recipe uses vegan butter and replaces eggs with applesauce. The recipe even uses spelt flour as a replacement for traditional white flour.
Article continues below advertisement
Sufganiyot, aka Jelly Donuts
This recipe for vegan jelly donuts comes courtesy of PETA and The Big Bang Theory actress and author Mayim Bialik. Also known as sufganiyot, these traditional donuts are typically made of fried, yeasted dough, which is coated in sugar and stuffed full of sweet jam or jelly. Bialik's version is like most others, though it uses plant-based milk, butter, and eggs instead of animal-based options. Like many other recipes on this list, these donuts are labor-intensive, but they are worth both the effort and the calories.
Article continues below advertisement
PB&J Graham Cracker Thumbprints
If donuts and buttery pastries aren't your speed, you could go for a lighter form of dessert confection. These thumbprint cookies from Minimalist Baker replace the eggs in a traditional recipe with a flax egg that does the trick. The nostalgic combo of peanut butter and jelly is sure to please kids and grownups alike.
Article continues below advertisement
Apple, Ginger & Cardamom Compote
It might seem like applesauce is a no-brainer when it comes to plant-based eating, and it is, but that doesn't mean it can't be a yummy addition to your next holiday dessert offering. This Apple, Ginger & Cardamom Compote from Green Kitchen Stories is a robust play on an old classic and might enhance some palettes by introducing new flavors to the fam. It also pairs well with potato latkes during the main course.