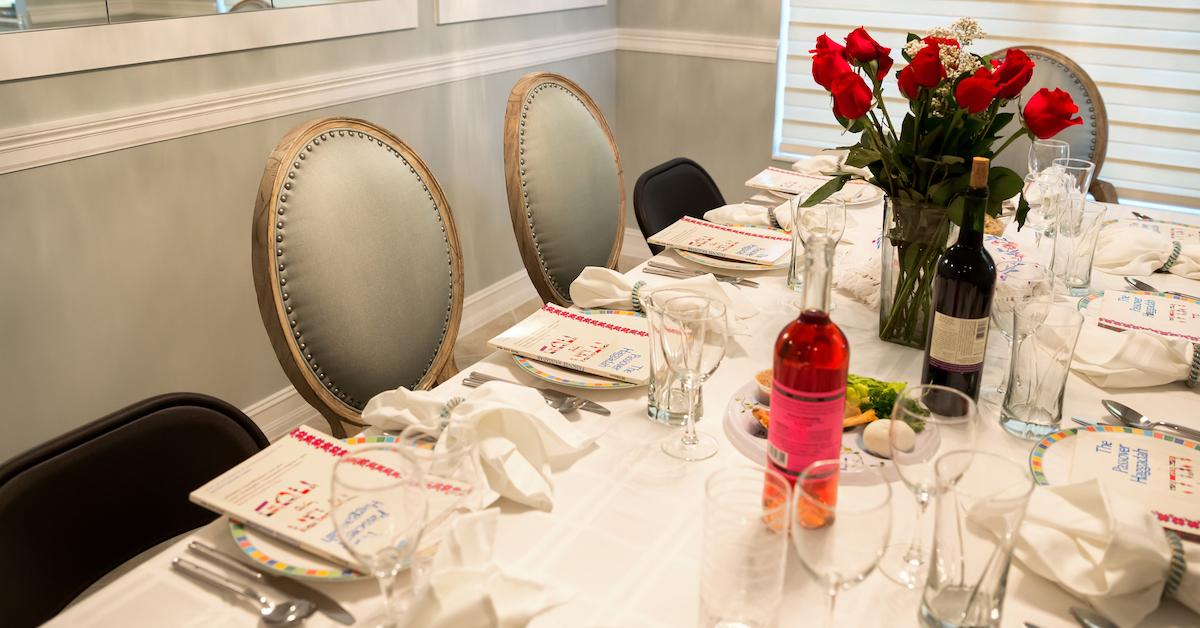 5 Tips for Keeping Your Passover Seder Eco-Friendly
Passover is a holiday that's full of tradition — so why not look to the ways of the past when planning your Passover Seder this year, and keep things eco-friendly? After all, your ancestors definitely did not have paper plates or plastic cups when they were fleeing Egypt. So if you're participating in the holiday this year, read on for five tips to keep your Passover Seder as zero-waste as possible.
Article continues below advertisement
In 2022, Passover begins in the evening of Friday, April 15, and concludes in the evening of Saturday, April 23. During the first two nights of the eight-day holiday, Jewish people traditionally sit down to a Passover Seder, which are festive meals in celebration of the holiday.
For a quick refresher (it has been over a year, after all), Passover is a holiday celebrating the ancient Israelites' liberation from slavery in ancient Egypt. When the Pharoah freed the Israelites, the Torah says that they fled so quickly that they did not have time for their dough to rise and turn into bread. To honor that, many people observing Passover choose to abstain from eating chametz, which includes leavened wheat, barley, spelt, rye, and oats, according to My Jewish Learning. A lot of Ashkenazi Jews also choose not to eat kitniyot, which encompasses rice, millet, and legumes.
Article continues below advertisement
So even though your menu will have to be a bit more limited than usual, there are still so many ways to make the meal delicious, enjoyable, and eco-friendly. Here are our tips for keeping everything at the Passover Seder low impact.