Here's How Nutritious Macadamia Milk Is Compared to Other Nut-Based Options
Is macadamia milk nutritious? With all the other nut milks on the market now, how does this one compare overall?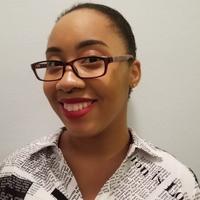 When you think of macadamia nuts, the first thing that comes to mind is probably cookies. But macadamia nuts have more uses than you might think. Now that there are so many nut-based milk alternatives on the market like almond and cashew milk, it looks like macadamia nuts are next in line. But what is macadamia milk's nutritional content?
Article continues below advertisement
Wondering if macadamia milk good for you, or if it has any benefits besides being dairy-free? Here's everything you need to know about macadamia milk and its nutrition.
What kind of nutrition does macadamia milk have?
According to Healthline, a cup of macadamia milk has 50 to 70 calories, 4 to 5 grams of fat, 1 gram of protein, and 1 gram of carbs. In comparison to other milks, it has fewer calories than hazelnut or walnut alternatives. But it also has fewer carbs and protein than peanut milk.
Article continues below advertisement
In fact, when compared to other milks, macadamia milk is pretty middle of the field when it comes to nutrition, according to Healthline. It's not the best but it's also not the worst, and it would make sense that people would choose this option if they love the way these nuts taste.
Article continues below advertisement
Luckily, because these are nut milks, you can always make your own and add anything that you want to them. All you have to do is blend the different nuts with water to essentially make any milk. This way, you have complete control over the entire process.
Although macadamia milk doesn't have too much nutritional value on its own, it does have some health benefits if it isn't processed too much.
Article continues below advertisement
What are the benefits of macadamia milk?
In an interview with Livestrong, Montefiore Medical Center dietitian Jennifer Cole, RDN said that macadamia milk is a good option for people with certain dietary needs or restrictions.
"Macadamia nut milk is a good option if you're trying to manage diabetes," Cole said. "Because it's low in carbohydrates and high in fat, it could also be a good option for someone who is following a medically-prescribed ketogenic diet."
On top of that, another positive of macadamia milk is that it's high in healthy fats. "Macadamia nut milk contains monounsaturated fat, which has many health benefits," registered dietitian and founder of LiveinspiRD Kasey Hageman, RD told Livestrong. "It has been linked to reduced inflammation, oxidative stress, and insulin resistance."
Article continues below advertisement
However, there is something to be concerned about. Cole said that macadamia milk is a good dairy alternative if it's "minimally processed." But some companies can easily add things to their products like sugar that can lower their nutritional value. (This can happen with any milk, really.)
Non-dairy milks are much better for animals and the environment than dairy milk. Though some non-dairy milks have stronger nutritional profiles than others, you can't really go wrong when choosing one.
Basically, if you're looking to make the switch to nut-based milk, it's best to focus on which ones taste best to you or which ones work for whatever food or drink you're going to use it in.