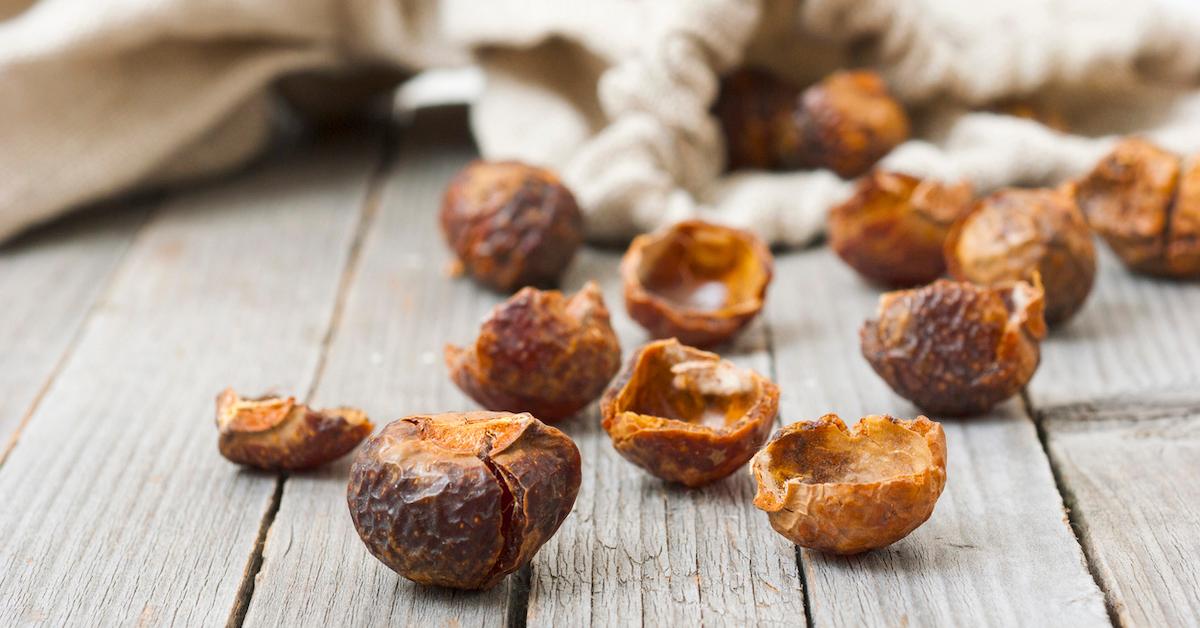 How to Use Soap Nuts to Make Your Laundry Routine Zero-Waste
By Stephanie Osmanski

Updated
As a zero-waster, there are several ways to make your laundry routine more sustainable. You can add dryer balls to your dryer — free of chemicals and proven to make clothes dry faster! — take advantage of horse chestnuts as a laundry detergent alternative, and even pretreat stained clothes with distilled white vinegar. Oh, and of course, use the eco-friendly button on your machines if you have one! (Cold water, always.)
That being said, one of our favorite ways to zero-wastify a laundry routine is to integrate soap nuts into the mix. Like horse chestnuts, soap nuts are a natural way to do your wash. Native to India and Nepal, soap nuts have been used historically to treat skin conditions like eczema and psoriasis, but they can also act as a chemical-free, natural way to clean clothes and fabrics. With the average American running anywhere from four to five loads of wash per week, making your laundry routine as eco-friendly as possible has never been so important.
Interested in finding out how to use soap nuts in your laundry routine? Keep reading!
What are soap nuts?
Soap nuts — also known as soap berries or sapindus — are a species of shrubs and small trees that are native to warmer climates like in India and Nepal. These nuts or berries contain saponin, a natural surfactant in the laundry wash. Saponin is a natural detergent; it's super foamy and can cut through dirt, oils, stains, and other unidentifiable grime.
Because soap nuts are natural, they are also chemical-free. So, not only are soap nuts nontoxic, but they're also much more sustainable than the chemical-laden detergent that comes in single-use plastic packaging.
What do soap nuts do?
We know that soap nuts act as a natural detergent, eliminating dirt, oils, and other stains in clothes and fabrics. But did you also know that soap nuts may have the ability to kill bacteria?
Our washing machines are breeding grounds for bacteria. Just one pair of underwear can hold 100 million specimens of E. coli; that bacteria stays in the wash water after a laundry cycle, then transfers onto the next load of laundry. Yuck — right?! What's worse, E. coli isn't the only bacteria we have to worry about in our wash. According to Charles Gerba, a professor of microbiology at the University of Arizona, most pairs of underwear contain a tenth of a gram of poop on them. Say what?! Fecal matter can carry germs like hepatitis A virus, norovirus, rotavirus, and salmonella, in addition to E. coli. In addition to all that yucky stuff that could be on our clothes, staphylococcus bacteria can be found on our towels.
These bacteria can be killed by hot water (140 to 150 degrees), bleach, and microwave radiation, but of course, none of these options are sustainable. Alternatively, soap nuts are low-cost, eco-friendly, and much more energy-efficient than these other options. Soap nuts are known to be antimicrobial; so, not only do they clean clothes and fabrics, but they also work hard to eradicate dangerous bacteria in the process.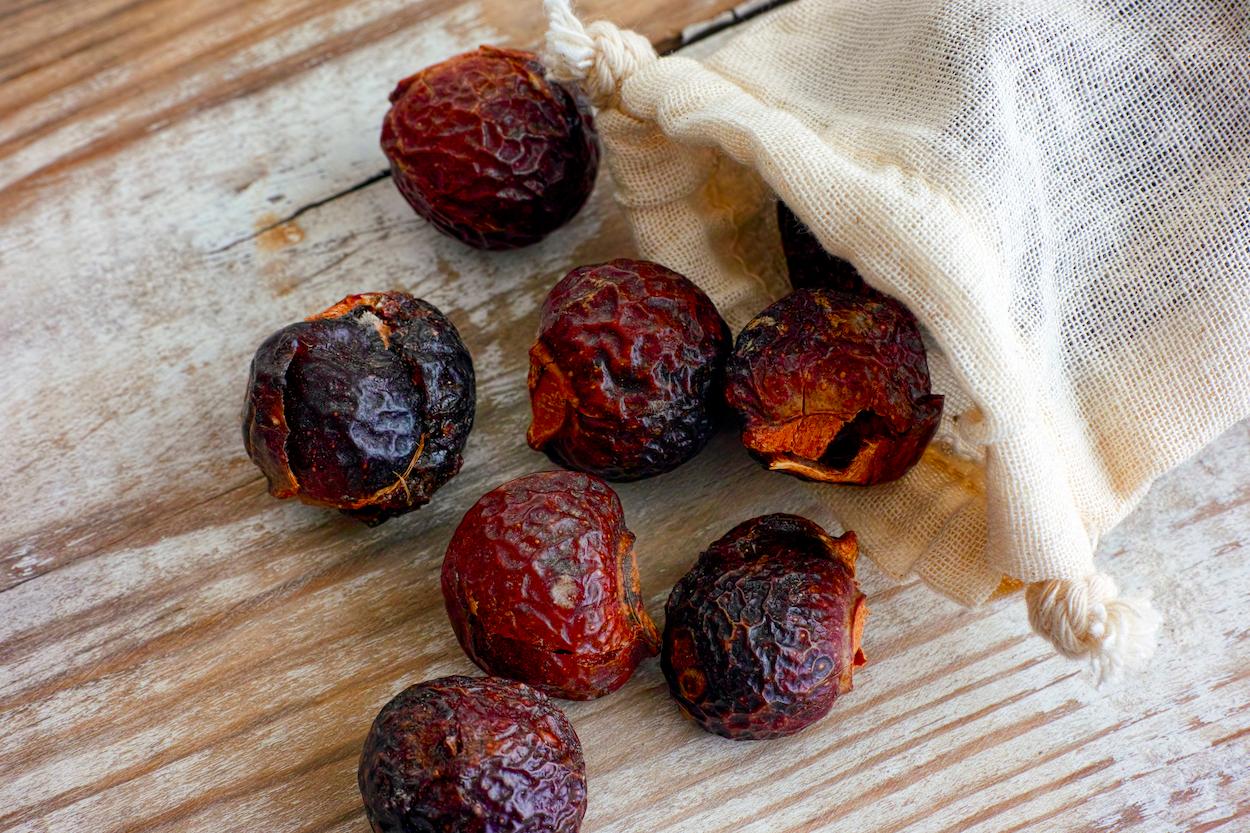 How do I use soap nuts in the laundry?
Have you heard enough? Us, too. Here's how you can start integrating soap nuts into your laundry routine.
Place 4-6 soap nuts in a muslin bag and put it in the washing machine. Choose your water temperature and wash. Remove the bag from the machine after the load is done and let the bag itself dry. You can dry your laundry as you usually would. That's it — it's that simple!
What else do I need to know about soap nuts?