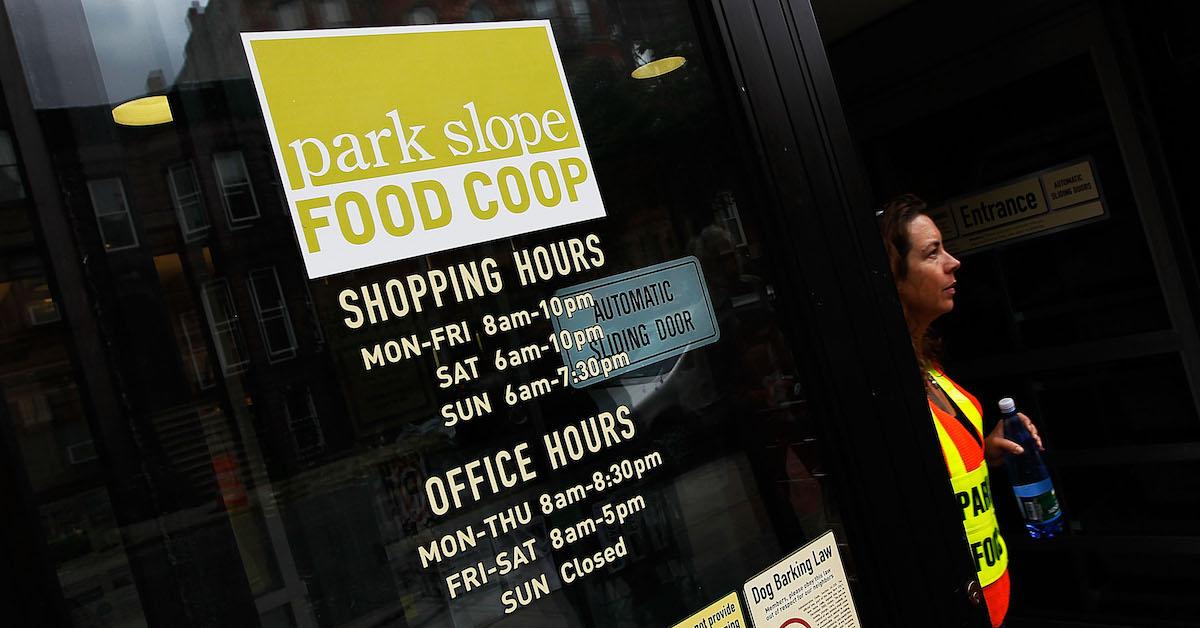 How Food Co-Ops Work to Save You Money, Reduce Waste, and Build Community
If you shop for your own groceries and are lucky enough to have a food co-op in your city, you'd be foolish not to check it out. Food co-ops are a great place to shop for zero-waste, local, and healthy foods, get involved in your community, and so much more.
Article continues below advertisement
Typically open to the public, food co-ops offer additional perks for members — but can non-members always shop at co-ops, too? And how exactly do food co-ops work? Keep reading for all the basics you need to know about organic food co-ops, plus how to find a food co-op near you.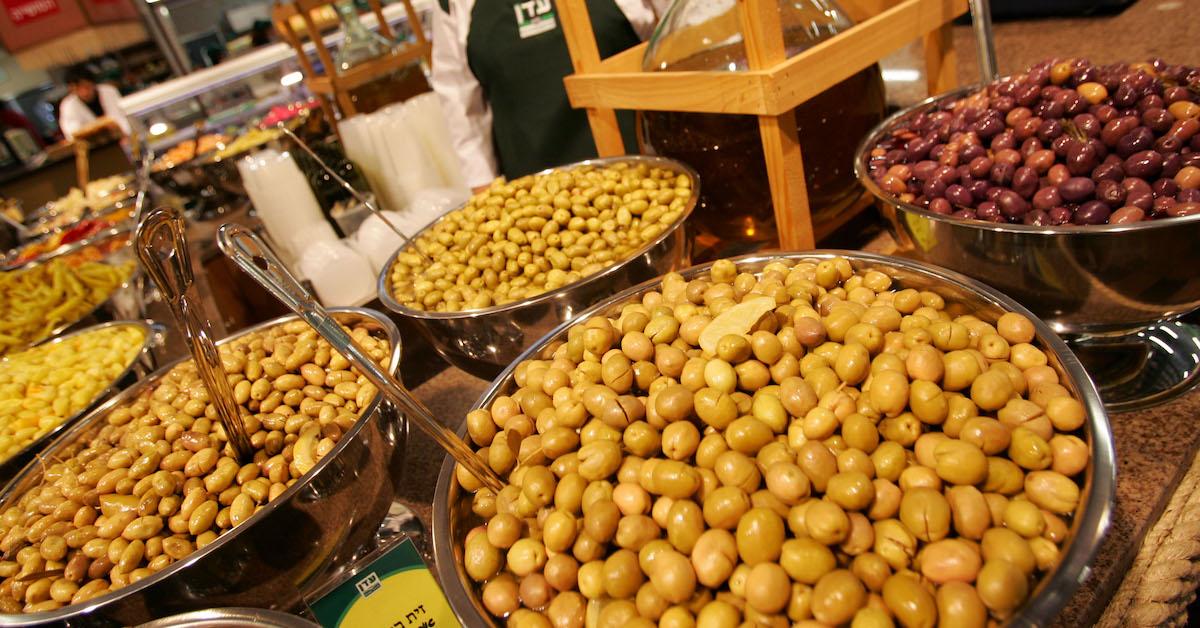 Article continues below advertisement
What are organic food co-ops?
On the surface, a food co-op is a (usually) small grocery store where customers can typically shop for somewhat-local produce, health-conscious or organic food, and package-free food and personal care products. Many co-ops are open to the public; however, some are only open to members, like the huge Park Slope Food Coop in Brooklyn, N.Y.
Co-ops are often frequented by eco-conscious and zero-waste customers, since most co-ops allow people to bring in their own cloth bags, jars, and containers, which they can then fill up with dry goods (like beans, tea leaves, and rice) from bulk bins, liquid products (such as soy sauce, oil, and shampoo) from large containers, and even specialty products (such as tofu, shea butter, and cocoa butter) from bins.
Article continues below advertisement
But beyond the customer experience, food co-ops are communities made up of their members. Co-op stands for cooperative — and that's because food co-ops are actually owned by its members, who split all business duties. Co-ops typically do not have a singular owner or manager, though some larger co-ops may employ some paid staff members or leaders.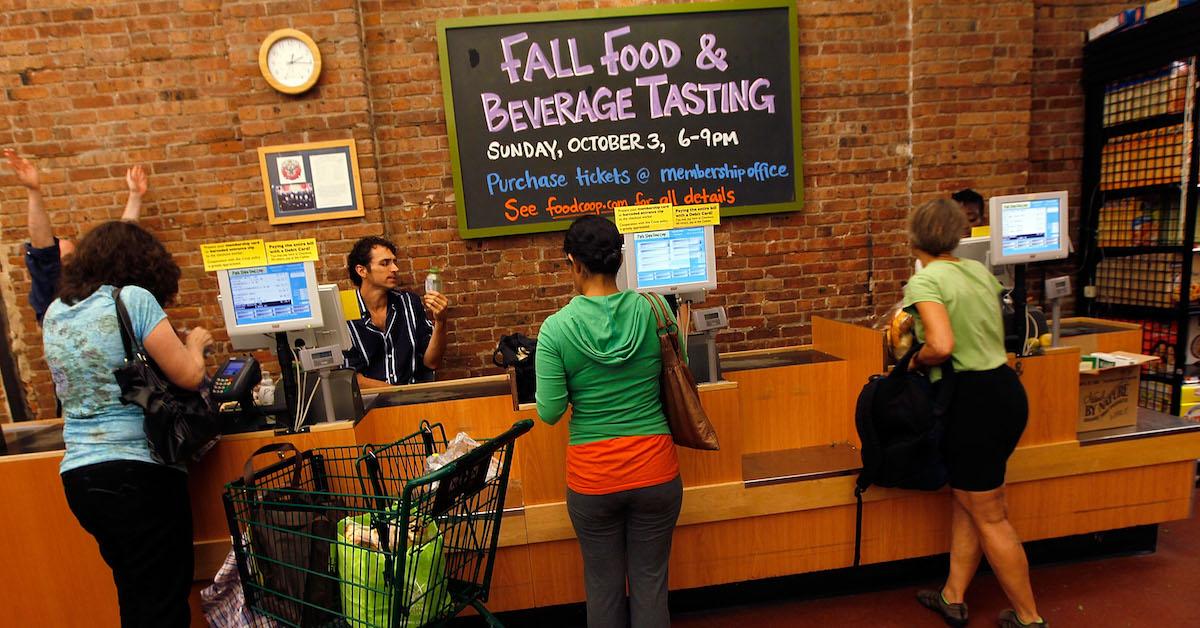 Article continues below advertisement
How do food co-op memberships work?
Every food co-op works a bit differently. But generally, any member of the community can apply to become a member of their local co-op. After an orientation, as well as signing up for volunteer shifts and/or paying dues, members gain a voice in the co-op's various decisions, such as what products are stocked, vendor standards, and how the co-op is generally run, according to Taste of Home.
For example, the 4th Street Food Co-op in the East Village neighborhood of Manhattan offers two kinds of memberships. There's the working membership, in which you have to work at the co-op for 2.25 hours a week (which you can choose to split with another member) and pay annual dues (ranging from $24 to $48 per person), all in exchange for a 15 to 20 percent discount on all of your purchases.
Article continues below advertisement
This NYC-based co-op also offers non-working memberships, which cost between $60 and $72 per year, in exchange for an 8 percent discount. The 4th Street Food Co-op also offers small discounts to members of other co-ops, students, senior citizens, and more, as well as discounts on traditional memberships to low-income members.
Any guest who is a non-member or does not fall into any of the above categories simply pays full price for products at the 4th Street Food Co-op. But remember, some co-ops require individuals to become members before they can step foot in the store (kind of like Costco — IYKYK), so make sure to check the website before heading to your local co-op. Again, every co-op has slightly different rules — and if you join yours, you'll have a say in making those rules!
Article continues below advertisement
Is it worth joining a food co-op?
That depends on a few factors. As for non-working co-op members, if you plan on shopping at the store enough where the money you save from your discount every year will repay your annual dues, then it's certainly worth it. Unfortunately, you'll have to check that math yourself, since every co-op has different dues and discounts.
Article continues below advertisement
In terms of a working membership at your local food co-op, it's likely only worth it if you are confident that you can commit to your volunteer hours. Think about how the co-op is to your home or work, and if you genuinely have the time to work there.
Joining a co-op could also be worth it for the benefits it offers members. For example, the Park Slope Food Coop hosts free events to members; allows senior members to retire from their shifts but retain their memberships; offers 12 months of parental leave after welcoming a child; and provides free childcare for members (though the program is paused as of publication, due to the pandemic).
Article continues below advertisement
How to find a food co-op near you:
To find your closest food co-op, check out the website Coop Directory Service, which is a huge catalog of numerous co-ops all around the world. You can also simply google your town or county's name alongside the phrase "food co-op" and see what comes up. And remember, if you join your local co-op, make sure to bring your membership card when you travel, as some co-ops offer discounts to members of any other co-op from around the world.
Green Matters' new book, Green Living, is the perfect guide to living an eco-friendly lifestyle for people at every stage of the process. You can order Green Living here.