How Do Zero-Waste Shops Work?
Zero waste's increasing popularity has given rise to many businesses dedicated to the purpose of sustainability, but how do they work?
Shopping sustainably is a cornerstone of the zero-waste lifestyle, but finding specific locations where you could do that wasn't always so easy. Nowadays though, many businesses are adapting to a zero-waste way of doing things. But how do these zero-waste shops work?
Keep reading to learn all about how zero-waste shops work, and for a guide on shopping from their bulk sections.
Article continues below advertisement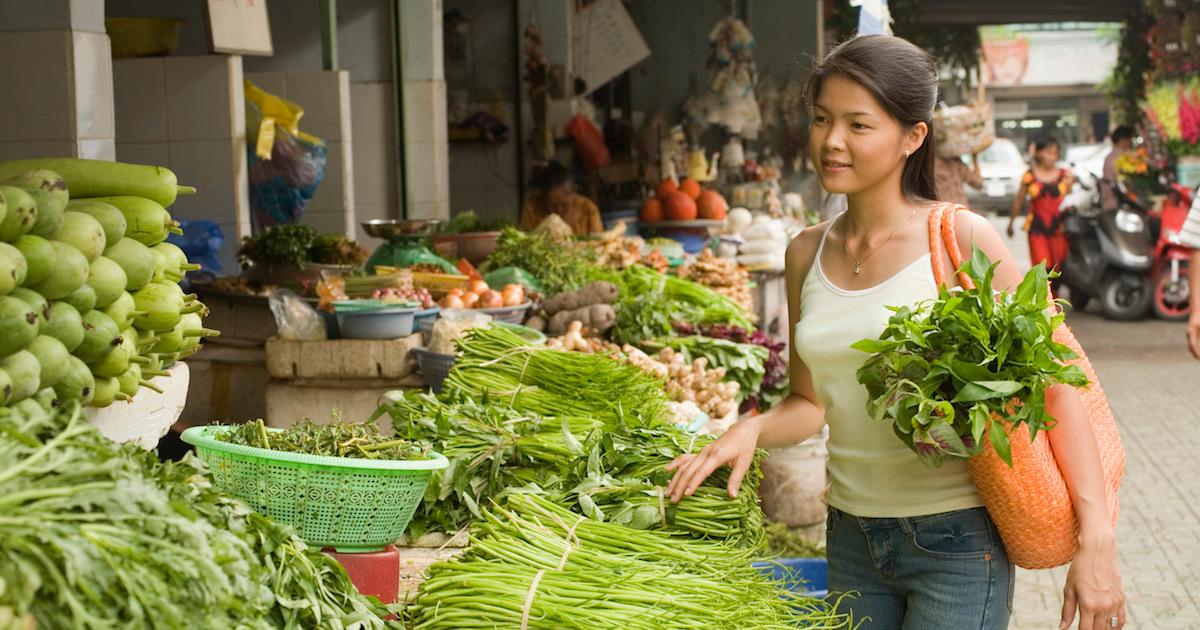 How to shop in a zero-waste shop:
In general, shopping in a zero-waste store is no different than shopping in a regular shop. The one main difference will likely be in the way that food, liquids, and other such items are packaged — or should we say, not packaged. Many of these shops display products in bulk bins. The idea is that by bringing in your own refillable, reusable, or eco-friendly bags or containers with you, you will be creating less waste.
Article continues below advertisement
If you've ever seen a bulk section in your local Whole Foods or health food store, then you probably understand a little about how this type of process works. Depending on the type of store you're in, there could be a fair amount of bulk products of an edible or inedible persuasion.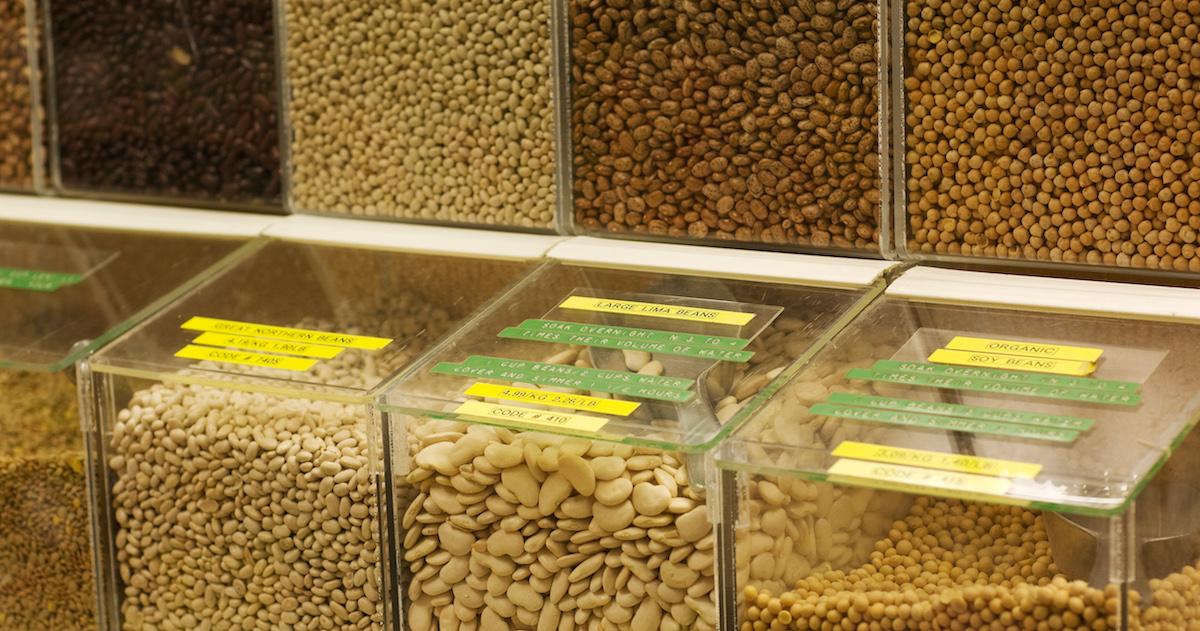 Article continues below advertisement
How do bulk sections in zero-waste shops work?
Bulk sections are usually large, translucent bins filled with everything from nuts to pasta to candy. Many health food stores, co-ops, and zero-waste shops offer liquid foods in bulk, such as peanut butter, olive oil, and vinegar, as well as inedible bulk items, such as shampoo, dish soap, and laundry detergent.
Shopping out of these sections is easy, especially if you have brought your own "packaging" for bringing your items home. You could use just about anything you have available, such as Mason jars, containers, or reusable produce bags. Don't worry if you forget, though — many zero-waste stores might provide reusable containers or paper bags to purchase bulk items, sometimes for a nominal fee.
Article continues below advertisement
If you haven't shopped bulk sections before, here's what you need to know. You'll first have to weigh your empty container (or ask an employee to do so) and mark that tare weight somewhere on the jar. Next, fill the item with however much of the item you plan to buy, and note the product code for the item, or take a photo of it on your phone. Some stores ask you to weigh your item and print out a label with a barcode before getting to the register — but to avoid printing and wasting a label, you can ask if they will just weigh your purchases at the register.
When you get to the register, the employee will weigh your jar or bag, add in the product code, and subtract that tare weight you recorded onto the jar earlier. See? Easy peasy.
Article continues below advertisement
Do zero-waste shops only sell food?
Zero-waste shops don't just sell food — in fact, some don't sell food at all. For example, many zero-waste stores, like Refill Room, specialize in soaps, beauty products, detergents, and cleaning products, which customers can take home via refillable containers. Additionally, many zero-waste shops sell reusable alternatives to plastic items, including metal containers, Stasher bags, napkins, and hair ties, as well as sustainable cosmetics, clothing, bedding, and pet food and accessories.
Article continues below advertisement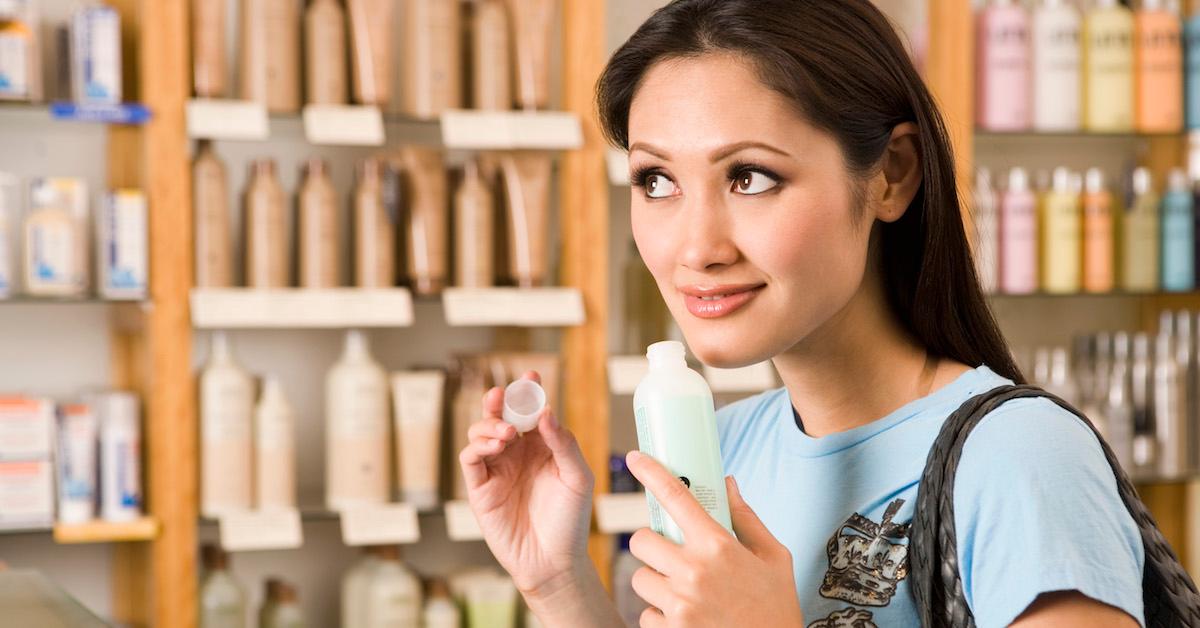 What makes products zero waste?
Ideally, to be considered zero waste, products should not contain any plastic, unless there is no biodegradable or easily recyclable alternative. For example, many bamboo toothbrushes contain plastic bristles, and most bulk products are packaged in plastic bins — but as these products are preventing more plastic from entering the waste stream, they are considered zero waste.
Article continues below advertisement
Zero-waste shops generally prefer packaging materials composed of glass, metals, cardboard, paper, or any other plastic-free materials. Additionally, many zero-waste shop owners look at sustainable living holistically, and also strive to provide customers with cruelty-free, vegan, ethically-sourced, and locally-sourced products.
Remember that there are no hard-and-fast rules for the zero-waste lifestyle. It isn't about being perfectly plastic-free, and we don't live in a plastic-free world. Ultimately, products sold in zero-waste stores are subject to the ethical standards of the folks running the establishment.