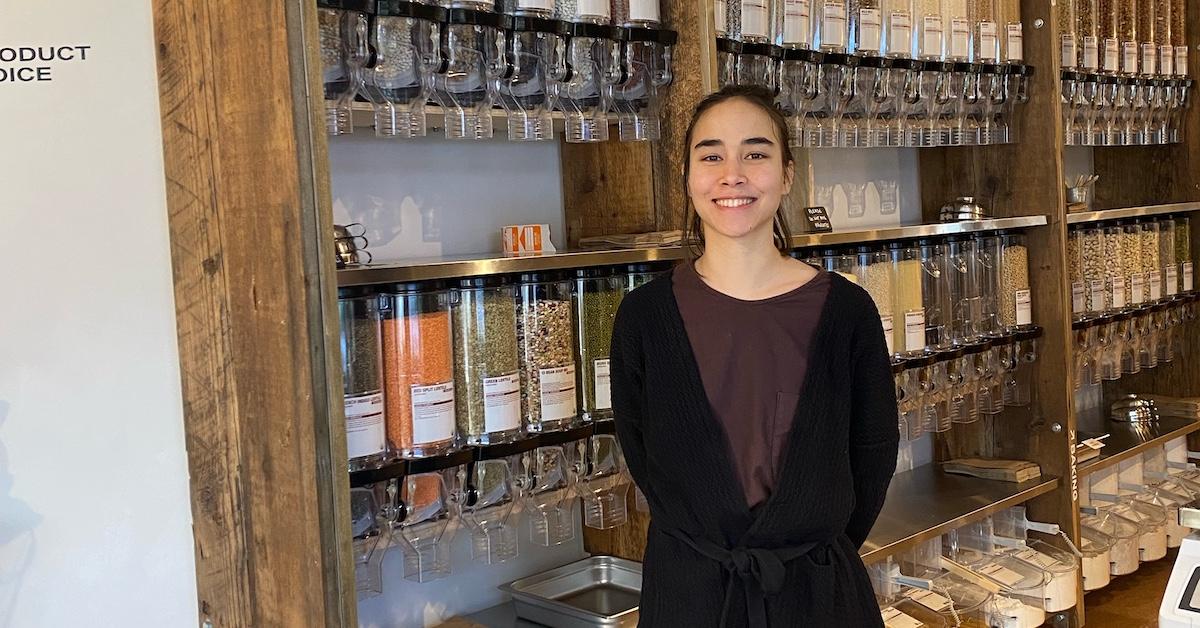 Maison Jar Is Brooklyn's Newest Zero-Waste, One-Stop Shop (Exclusive)
A new zero-waste store in NYC hopes to bring a bit of France across the pond. Described as a neighborhood refillery and grocery store, Maison Jar opened its doors in the Brooklyn neighborhood of Greenpoint on March 30, inviting locals to shop for various package-free essentials, from frozen fruit to shampoo.
Article continues below advertisement
Green Matters recently caught up with owner Larasati Vitoux to learn more about what's for sale at the new shop, what inspired her to open a French-style package-free store in Greenpoint, and how she hopes the shop will help build a community.
"I really wanted the store to be a one-stop shop," Vitoux says. "Going package-free is a change of habit and the way you buy your daily essentials … I want it to be as easy as possible on the customer side. And I think being able to offer a wide offering is actually pretty important, so that they can find anything in my store that they could find in any conventional grocery store."
Article continues below advertisement
Maison Jar is a new zero-waste store in NYC's Greenpoint, Brooklyn neighborhood.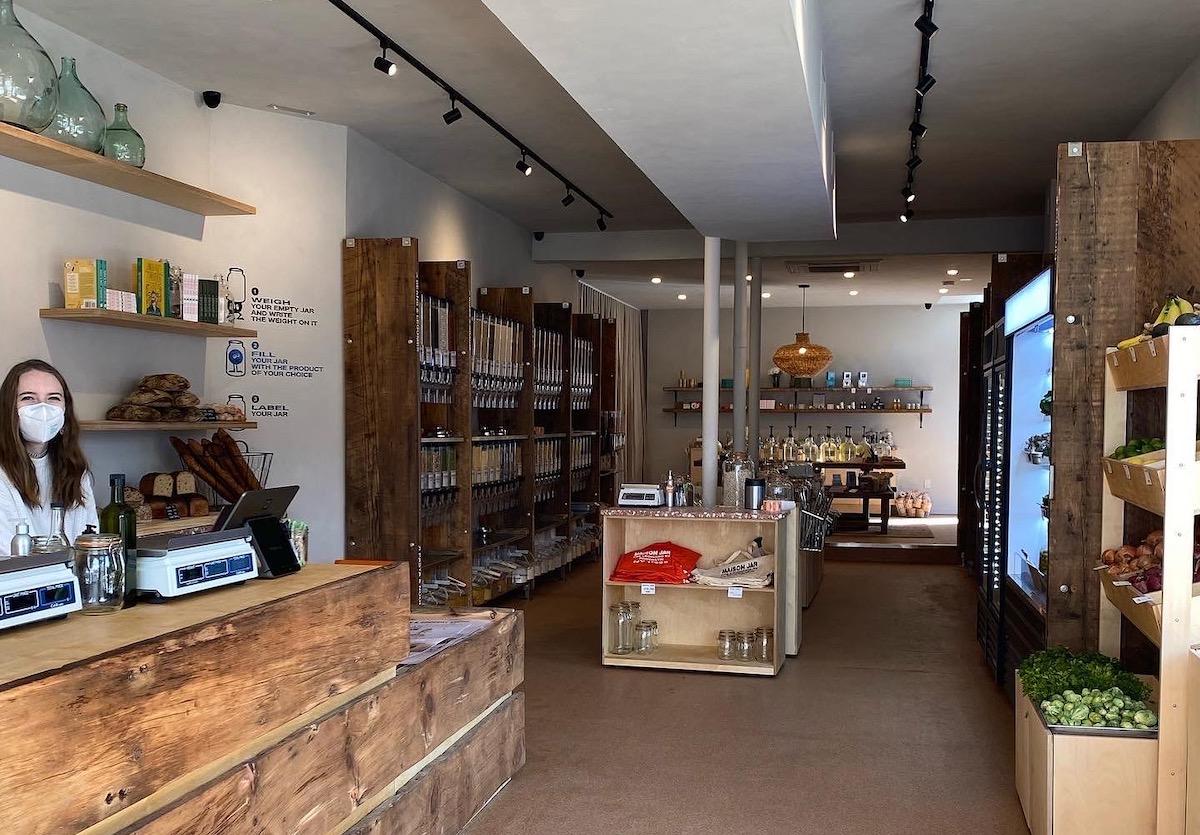 Larasati Vitoux, 33, grew up in France, and has been living in New York City for the past 10 years. Most of her career has been in the food industry, and while at her last job, she began studying for a certificate in sustainability in agriculture and food systems, "not really knowing" what she wanted to do next.
"I just knew that I wanted … to stay in the food industry, but try and see if there was a way I could have a bigger impact in terms of the environment or [society]," Vitoux tells Green Matters on a video call, from the back room at Maison Jar during the store's second official day of business.
Article continues below advertisement
About a year and a half ago, she realized that starting a package-free shop would fulfill not only that desire, but her desire for her next venture to be something that would help build community in her neighborhood.
To achieve this, Vitoux and her team used a long picnic table and several benches instead of shelves for the personal care section of the shop; Vitoux hopes to use this area to host events and workshops in the near future with speakers and teachers in sustainability space.
Maison Jar sells everything you need, but with zero plastic waste.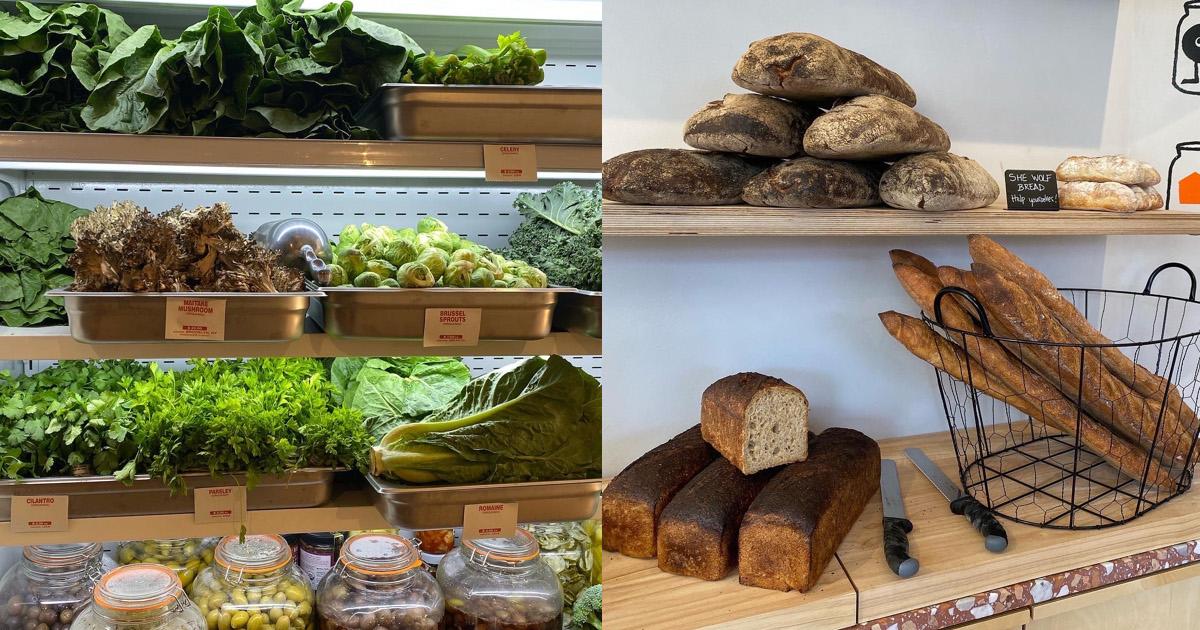 Vitoux made an effort to not only have the products in her store be plastic-free, but to buy products from local, organic, and mission-led suppliers whenever possible.
"We focus on local products, mostly organic, and tried to really work with partners that have a mission and … are sourcing their product responsibly," she says. "I really took some time to make sure that I offer what I believe is the best."
Article continues below advertisement
As for food, Maison Jar has a section filled with naked produce, olives, bulk bins stocked with dry goods (such as coffee beans, chocolates, and pasta), fresh bread (baked by Brooklyn-based She Wolf Bakery), oils, vinegars, spices, dairy and non-dairy products, frozen fruits (strawberries, mangoes, blueberries, and kale), and supplemental powders (including pea protein, maca, and spirulina) — all available 100 percent package-free.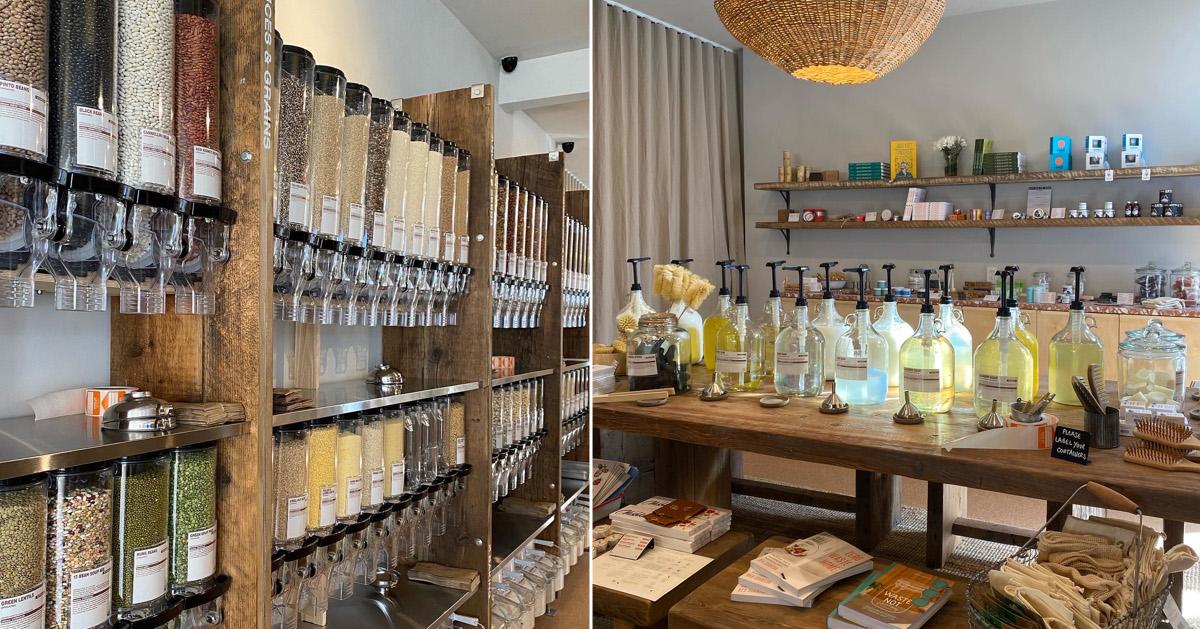 Article continues below advertisement
Maison Jar is also selling a few "staple" pantry items packaged in glass and metal that are difficult to sell without packaging. These products include tomato sauce, kimchi, miso, sauerkraut, and coconut milk.
The shop's personal care section features barrels of products like shampoo, soap, and laundry detergent that customers can use to fill their own jars or containers. There are also zero-waste alternatives to conventional products throughout Maison Jar, such as wooden hairbrushes, Swedish dishcloths, natural-fiber bottle brushes, menstrual cups, books about the zero-waste lifestyle, and of course, Mason jars.
Maison Jar is located at 566 Leonard St, Brooklyn, and is open from 10 a.m. to 7 p.m. every day.
Green Matters' new book, Green Living, is the perfect guide to living an eco-friendly lifestyle for people at every stage of the process. You can order Green Living here.