Celebrating Greta Thunberg's 100th Week of Climate Strikes With 100 of Her Best Moments
Greta Thunberg is celebrating 100 weeks of her school strike for climate, a movement that has grown by the millions since 2018.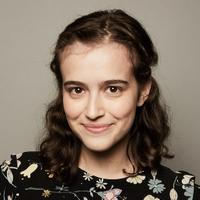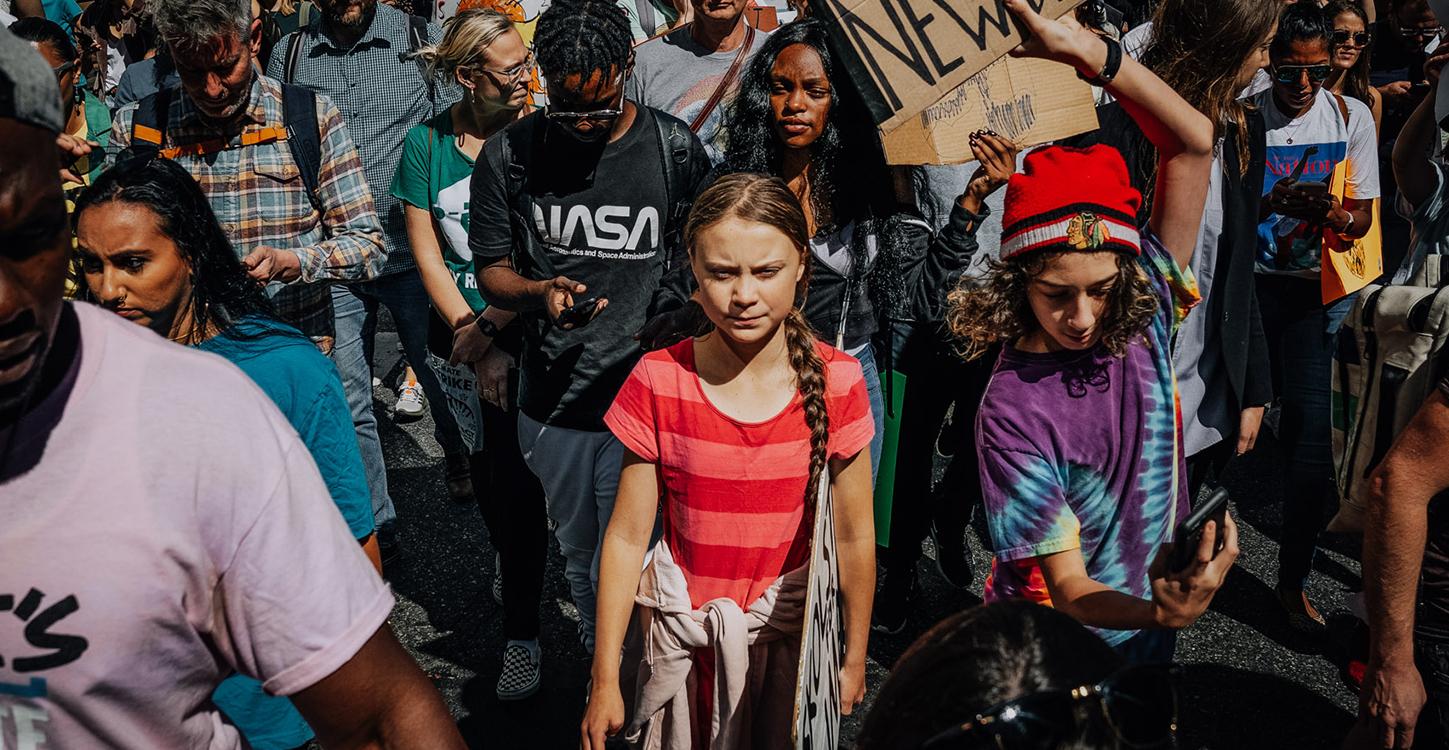 On Aug. 20, 2018, at 15 years old, environmental activist Greta Thunberg painted a sign, printed out some homemade flyers, and sat down outside Sweden's parliament building. Her goal for that day was simply to get a few Swedish politicians to take her flyers so that they would start thinking more about the climate crisis. Instead, she started a global movement.
Article continues below advertisement
Every single Friday since then, Greta, now 17, has protested climate inaction from governmental leaders with her iconic "skolstrejk för klimatet" sign — and this week marks the 100th consecutive week of Greta's Fridays for Future protests!
So much has changed since Greta's very first protest, when she stood alone:
Over the past 100 weeks, millions of people from all over the world have joined Greta in demanding climate action from leaders each and every Friday, growing her solo strike into an enormous movement.
To celebrate this milestone, we've rounded up 100 of our favorite Greta Thunberg moments from the past 100 weeks. So if you're a fan of the 17-year-old climate champion, here are 100 awesome things Greta Thunberg has done since her very first climate strike, in no particular order:
Article continues below advertisement
11. She used her platform to advocate for justice for George Floyd, to call for a global structural change, and to demand racial injustice come to an end.
12. She met Esther the Wonder Pig at the Happily Ever Esther Farm Sanctuary in Ontario...
13. ...and posted a photo with the adorable rescue pig, encouraging her followers to go vegan — the most impactful lifestyle change we can make for the environment.
14. An estimated 7.6 million people attended the Global Climate Strikes in September 2019.
15. Maria Grazia Chiuri, creative director for Dior, staged a Paris fashion week show featuring models wearing Greta's signature hairstyle — two long braids — down the Dior runway.
16. In a speech at the 2019 World Economic Forum (WEF) in Davos, Greta spoke the powerful phrase, "Our house is on fire."
17. Fridays for Future produced a powerful commercial titled "Our House Is on Fire" based on Greta's quote, featuring a family calmly moving through their morning routines while ignoring the fact that their house is literally going up in flames.
18. At the 2020 WEF in Davos, she reprised her famous line from the year before, telling world leaders: "Our house is still on fire. Your inaction is fueling the flames by the hour. And we are telling you to act as if you loved your children above all else."
19. She trolled Donald Trump in her Twitter bio.
20. In a speech at the UN, Greta uttered the famous phrase "How dare you?" to hundreds of world leaders, regarding their inaction on the climate crisis.
Article continues below advertisement
Article continues below advertisement
41. Manchester, England's City Council held a public poll to name its newest salt trucks, and the winning punny name was Gritter Thunberg.
42. She earned the support of Michelle Obama, who tweeted at Greta: "Don't let anyone dim your light ... Ignore the doubters and know that millions of people are cheering you on."
43. She appeared as a fortune teller in Pearl Jam's music video for the song "Retrograde."
44. In a speech to the British Parliament, Greta delivered one mic drop-worthy statement after another, finishing her speech with: "We children are doing this because we want our hopes and dreams back."
45. She posed for Teen Vogue's (digital) cover.
46. She reached 10.4 million followers on Instagram.
47. GQ created the Game Changer Award for Greta and presented it to her, in honor of "her fearless dedication to raising awareness of the global climate change crisis."
48. Scientist Peter Jäger named a spider after Greta: the Thunberga gen. nov. spider.
49. Greta and 15 other youths joined together to sue five of the most polluting countries on the planet: Argentina, Brazil, France, Germany, and Turkey.
50. Greta and Leonardo DiCaprio met and spent time together during her trip across the U.S., and he commemorated the occasion with some adorable photos.
51. The BBC announced an upcoming documentary series that will chronicle Greta's efforts to bring global attention to the climate crisis.
52. The Nordic Council awarded Greta its 2019 Environment Prize…
53. ...which Greta declined, stating: "The climate movement does not need any more awards. What we need is for our politicians and the people in power start to listen to the current, best available science."
54. On Halloween last year, she gave her Twitter followers a chuckle when she posted a photo of herself with her sign, writing: "Apparently when it comes to scaring a bunch of angry climate crisis deniers — I don't even have to dress up!!"
55. She became friends with Arnold Schwarzenegger...
56. ...and then Arnold Schwarzenegger lent her his electric car so she could travel around the U.S. privately and emissions-free.
57. She shared her support for environmental activists in the Philippines against the country's new Terror Law, which puts climate activists at risk, and she encouraged followers to sign 350.org's petition.
58. The team behind Instagram's most-liked photo (of an egg) put their viral marketing skills to good use by building an ice sculpture of Greta, which they displayed in London's Trafalgar Square. The sculpture had completely melted by the end of the day, acting as a metaphor for global heating.
59. She called Asperger's her "superpower," helping empower other children who also have Asperger's.
60. She met President Obama during her visit to the U.S. "You're changing the world," he told her.
Article continues below advertisement
61. Powerful words of Greta's were projected onto the outside of the UN building in New York City: "Everything needs to change. And it has to start today."
62. She was one of four winners of the 2019 Right Livelihood Award, known as Sweden's version of the Nobel Prize.
63. She testified at The House Committee on Foreign Affairs in Washington, D.C.
64. Amnesty International honored Greta and Fridays for Future with the Ambassador of Conscience Award.
65. When Meghan Markle guest edited Vogue's 2019 September issue, the Duchess of Sussex featured Greta as part of a group of 15 powerful women.
66. After her 15-day boat journey to New York, Greta found the energy to hop on the subway, making every New Yorker who's ever taken a Lyft after a long day feel just a little bit guilty.
67. She shared her support for the LGBTQIA+ community and Pride on Instagram.
68. She won the Prix Liberté in Normandie, France…
69. ...and she donated the $25,000 prize to four organizations fighting for climate justice: The Adaptation Fund, CARE, 350.org, and Greenpeace International.
70. Celebrities including Kerry Washington, Billie Eilish, Janelle Monáe, Chris Hemsworth, and Mark Ruffalo praised Greta and the Global Climate Strike.
71. She explained how feminism and climate issues are intersectional: "We can not live in a sustainable world unless all genders and people are being treated equally."
72. She volunteered with Min Stora Dag (Swedish for "My Big Day"), an organization similar to Make-A-Wish, by recording a Q&A video for the organization's YouTube channel. (Turn on YouTube's closed captions for English subtitles.)
73. She made train travel trendy.
74. She went on The Ellen DeGeneres Show to discuss the lifestyle changes she's made to be more environmentally friendly, including: going vegan, only shopping when it's necessary, and quitting flying.
75. When Ellen DeGeneres asked Greta if she'd ever meet with Donald Trump, she said no, and that it would be "a waste of time, really."
76. Ellen DeGeneres launched a Greta Thunberg section of her website Ellen Tube, which is filled with resources for fighting the climate crisis. The Ellen DeGeneres Show also committed $100,000 to promoting the page.
77. She promoted her "super talented sister" Beata Ernman's music.
78. She wrote and recorded a podcast script sharing her experiences as an activist, the importance of listening to science, why she thinks leaders are failing us, and more.
79. When singer Meat Loaf accused Greta of being "brainwashed into thinking that there is climate change and there isn't," she took to Twitter to calmly respond: "It's not about Meat Loaf. It's not about me. It's not about what some people call me. It's not about left or right. It's all about scientific facts. And that we're not aware of the situation. Unless we start to focus everything on this, our targets will soon be out of reach."
80. She took a year off school to focus on climate activism.
Article continues below advertisement