Greta Thunberg Tells Trevor Noah What She Thinks of the U.S.'s Attitude on Climate Change: "Where I Come From, It's a Fact"
Greta Thunberg appeared on 'The Daily Show' to discuss the climate, her boat ride, and her perception of New York.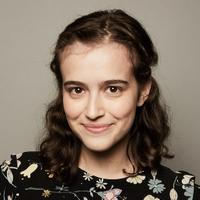 Article continues below advertisement
Greta grew up in Sweden, and that's where she began the Fridays for Future movement last August, inspiring millions of students all over the world to strike from school every Friday. But now, the 16-year-old is in the Americas for at least the next nine months. That's quite the culture shock. So, host Trevor Noah asked Greta about the difference between Sweden and the U.S. in terms of treatment of the climate crisis — and Greta's answer says it all.
"I would say yes," Greta said, when Noah asked her if she has noticed a different feeling surrounding climate change between the two countries. "Because here, it feels like it is being discussed as something you believe in or [do] not believe in. And where I come from, it's more like, it's a fact."
Article continues below advertisement
In the U.S., we like to think that we are ahead of the curve — but it's clear that some Americans are foolishly ignoring the science that proves that human activity is deepening the climate crisis, while other nations treat that information as a fact. Americans still have a long way to go before we can be real leaders in the fight for the climate.
Article continues below advertisement
Before noticing that disparity, Greta made a few more surface observations about New York when Noah asked her about her impression of NYC so far.
"Everything is so much, so big, so loud. People talk so loud here," Greta told Noah, comparing the bustling city to her time on the Malizia II yacht. "Because when I was on the boat, there is nothing. There is just the ocean, and of course the sound of the waves crashing, but that's it. No smells — apart from sweat. So, I remember the first thing I noticed when we came into the harbor — I woke up, and suddenly smelled something. And of course, it was pollution, but it's still something. And that was... [in]describable," she said with a smirk, to which the audience burst out laughing.
"To go from this extreme environment — you are disconnected from everything and everyone, you only have yourself, and the ocean, and the boat of course... to New York," Greta added, her eyes widening with the slightest cringe, to which the audience laughed once again.
Article continues below advertisement
Noah joined in the audience's laughter, adding: "That is an accurate and brilliant description of New York. It is [in]describable and it smells."
Article continues below advertisement
Noah also asked Greta why she stopped flying in airplanes, and why she opted to make the boat trip to New York. "I did it because I have, since a few years [ago], stopped flying because of the enormous impact aviation has on the climate, individually," she told Noah. "And just to make a stand. I am one of the very few people in the world who can actually do such a trip, so I thought, why not?"
Greta makes an important point here. If there's something we have the privilege to do that will protect the planet — or even just make a statement about protecting the Earth — we should do it.