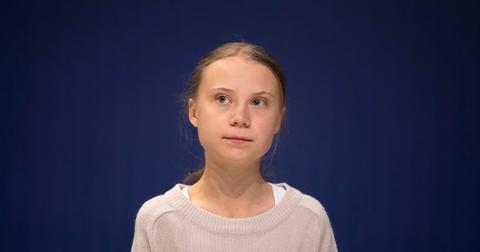 Greta Thunberg Changed Her Twitter Bio After Trump Said She Should "Chill"
By Mark Pygas
On Wednesday, climate activist Greta Thunberg was named TIME's Person of the Year. While most people applauded Thunberg for an award well-earned, Thunberg still attracted plenty of criticism from her opponents.
Thunberg and President Donald Trump have a long history. After the teenager spoke to the United Nations back in September, President Donald Trump sarcastically tweeted: "She seems like a very happy young girl looking forward to a bright and wonderful future. So nice to see!"
This prompted Thunberg to troll President Trump by changing her Twitter bio to read: "A very happy young girl looking forward to a bright and wonderful future."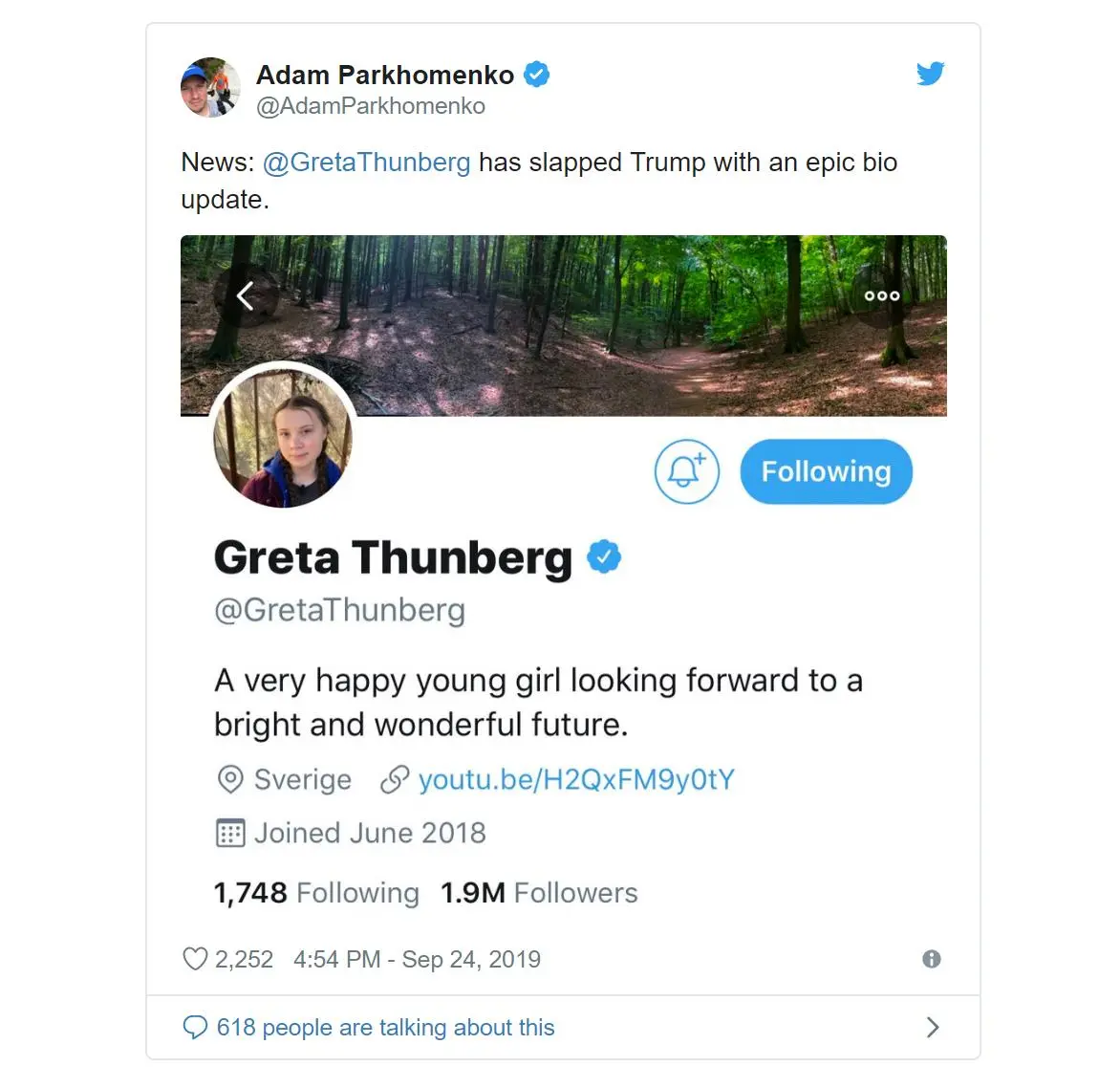 President Trump also took a jab at Thunberg on Thursday, writing in response to a tweet congratulating Thunberg: "So ridiculous. Greta must work on her Anger Management problem, then go to a good old fashioned movie with a friend! Chill Greta, Chill!"
The move prompted Thunberg to change her Twitter bio yet again, this time to read: "A teenager working on her anger management problem. Currently chilling and watching a good old fashioned movie with a friend."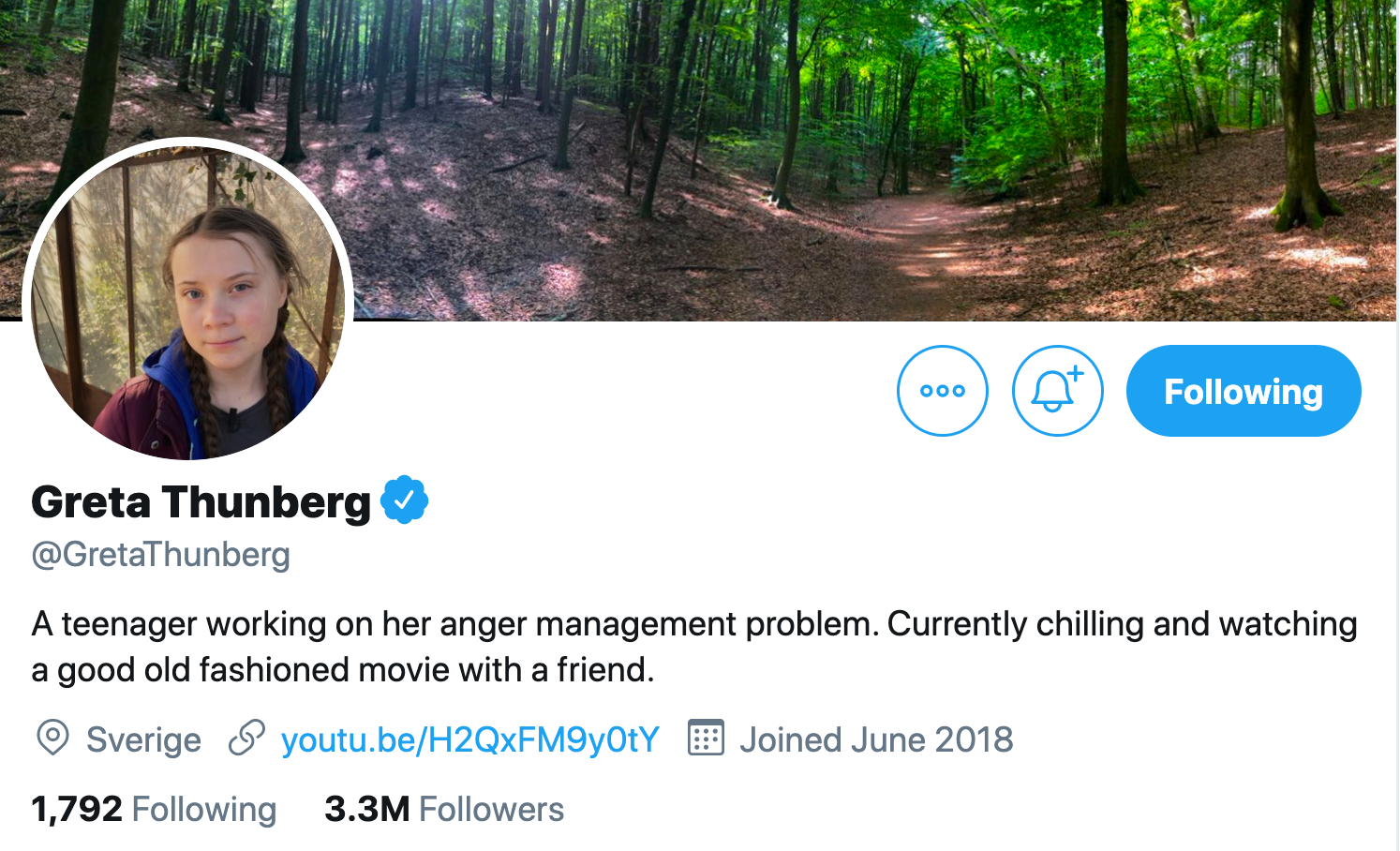 Unsurprisingly, people were pretty impressed by the power move. One user wrote on Twitter: "Absolutely No Chill Greta."
Another user added: "Damn I choked on my morning coffee lmaooooo. Let's go Greta."
One user concluded: "In a just world, it would be Greta, not Nancy, who finally takes him down."
While another added: "Greta Thunberg is an international treasure."
Twitter user David Mack added: "Greta illustrates once again that olds will never be able to mess online with kids who grew up on the internet."
And another added: "Y'all — kids these days were born & raised on the Internet. You Will Not Out Do Them."
Trump may like to think he's special in Thunberg's eyes, but the climate activist actually recently changed her Twitter bio to troll another world leader. Just this week, Brazilian president Jair Bolsonaro recently told a group of reporters that he thinks Thunberg is a "pirralha," the Brazilian word for little brat. "Greta's been saying Indians have died because they were defending the Amazon," Bolsonaro said in Portuguese, as reported by Business Insider, who translated his remarks from Globo. "It's amazing how much space the press gives this kind of 'pirralha.'"
Thunberg is currently in Madrid making speeches at COP25, the UN's annual Climate Change Conference, and this Friday she will be joining the climate strike with students in Torino, Italy. Who knows, maybe before the week is over, she'll anger another world leader, they'll say something rude, and she'll have material for yet another fun Twitter bio.
As Thunberg's star continues to rise, it's likely that so will criticism from known climate science deniers such as Trump and Bolsonaro. Luckily, Thunberg has made it clear that she is able to let those comments roll off her back. In fact, she eats her troll's words for breakfast.