Greta Thunberg Is Nominated for Nobel Peace Prize, And She Could Be the Youngest Winner In History
Three Norwegian politicians have nominated 16-year-old Greta Thunberg for a Nobel Peace Prize.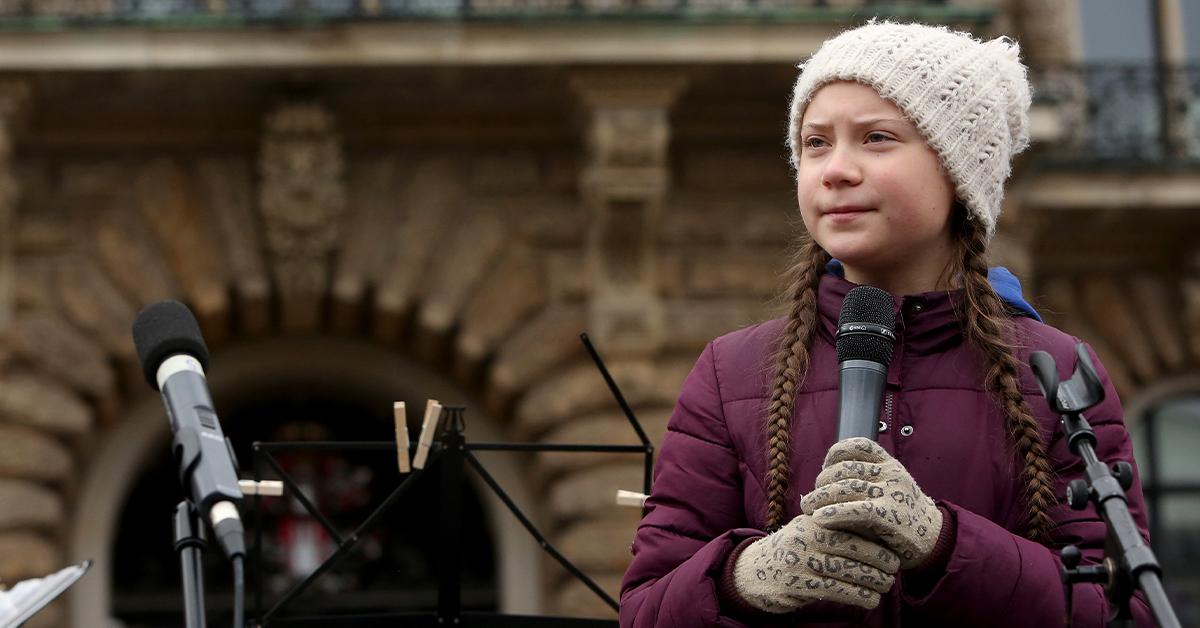 One day before the Youth Climate Strike, 16-year-old Swedish activist Greta Thunberg has been given something else to celebrate. As reported by the BBC , three members of parliament from the Norwegian Socialist Left party have nominated Greta Thunberg for a Nobel Peace Prize. If she wins, she will be the youngest Nobel laureate in history.
Article continues below advertisement
"We have proposed Greta Thunberg because if we do nothing to halt climate change it will be the cause of wars, conflict and refugees," MP Freddy Andre Ovstegard told AFP. "Greta Thunberg has launched a mass movement which I see as a major contribution to peace." According to AFP, the deadline to submit 2019 Nobel Peace Prize nominees was Jan. 31, and the three MPs got Thunberg's nomination in before that date. In past years, one to three winners were awarded each year, and this year's winner or winners will announced Oct. 11.
Greta commented on her nomination in a short and sweet tweet on Thursday, March 14. "Honoured and very grateful for this nomination," she wrote on Twitter, followed by a heart emoji.
Article continues below advertisement
According to the Nobel Prize's website, there are a total of 301 nominees for the 2019 Nobel Peace Prize, 223 of which are people and 78 of which are organizations. Past winners in the environmental space include William D. Nordhaus, Al Gore, and the Intergovernmental Panel on Climate Change.
Article continues below advertisement
People qualified to nominate someone for a Nobel Peace Prize include government leaders, certain university professors and directors, former Nobel Peace Prize winners, and Norwegian Nobel Committee members and alumni. The Norwegian Nobel Committee is also responsible for choosing winners from the pool of nominees. Typically, the list of Nobel Prize nominees and their nominators are kept secret (even from the nominees) for 50 years, so as not to incite speculation. That said, it's unclear why Greta's nomination was announced.
If Greta ends up winning the coveted award this fall, she will dethrone activist Malala Yousafzai as the youngest recipient of the Nobel Prize in any category. Malala, 21, was 17 when she became a Nobel Prize laureate, and Greta only turned 16 in January, so she will still be 16 when the winners are announced later this year.
Article continues below advertisement
Greta first came into the public eye on Aug. 20, 2018, when she sat outside of the Swedish Parliament in Stockholm to protest climate change instead of going to school. She continued striking every day up until Sept. 9, which was Sweden's general election. Since then, she has continued skipping school every Friday, as per The Guardian. That inspired the #FridaysForFuture movement, with other students all over the world striking in front of their local town halls to get the attention of leaders. "Why study for a future, which may not be there?" the #FridaysForFuture website reads. "Why spend a lot of effort to become educated, when our governments are not listening to the educated?"
Article continues below advertisement
Greta's work will come to a head on Friday, March 15 during the Youth Climate Strike. Students from more than 100 countries are planning to skip school, and instead host rallies, demanding that more world leaders do more to address and combat climate change.
Whether or not Greta ultimately wins the Nobel Peace Prize come October, there's no doubt that she will be in history textbooks in the future — as long as the earth is still around then.