Ethical Clothing Stores to Make Your Wardrobe More Sustainable
Sustainable fashion may sound like a contradiction — but it is possible to have an ethical wardrobe.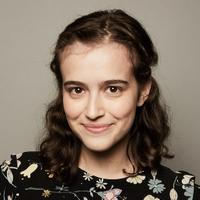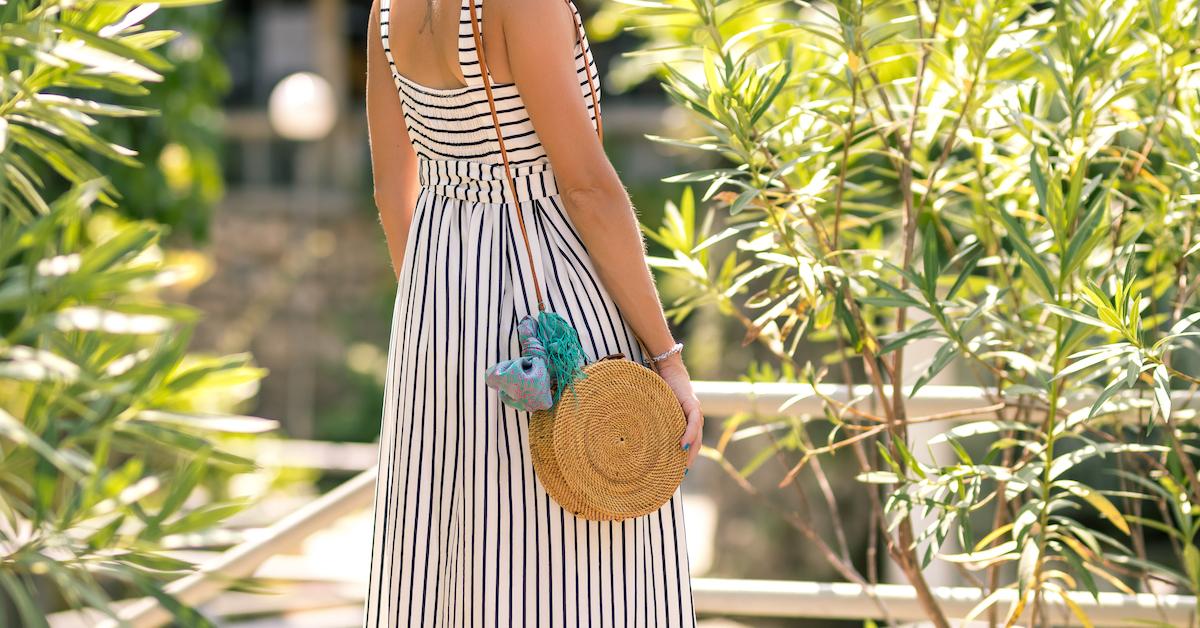 Fast fashion used to seem like a pretty innocent habit. For 50 bucks, I could get a whole shopping bag full of Forever 21's latest trends and an adrenaline rush! I thought it was a harmless habit (as long as I didn't do it too often, of course) — until I learned about the fast fashion industry. At first, I was resistant to learn the truth about fast fashion because I didn't want to say goodbye to $3 tank tops. But once I realized how many ethical alternatives are out there, I discovered that I get even more of a rush from supporting sustainable fashion brands or secondhand shopping — because not only am I getting my fashion fix, but I'm not contributing to the wasteful fashion industry.
A great way to make your closet more ethical and sustainable is to simply stop buying new clothing from fast fashion stores, such as, H&M, Old Navy, Gap, Urban Outfitters, and Zara, as well as from designers and fashion houses with unethical or unsustainable practices, and to instead support brands whose values align with your ethics.
So, if you've been wanting to add more ethical and eco-friendly pieces to your wardrobe, read on for our suggestions of sustainable clothing stores, brands, and more.
Article continues below advertisement
What Is Ethical Fashion?
Generally, ethical fashion refers to brands that employ "slow fashion" techniques and strive to be the opposite of fast fashion (more on fast fashion down below). These brands are typically transparent about business elements such as labor practices, employee rights, supply chains, and materials (typically with a focus on natural and recycled fabrics).
That said, everyone has different standards of what is ethical. For example, some of the stores on these lists sell clothes made from animals (such as leather, wool, silk, and cashmere clothing). While some brands maintain that those fabrics are sustainable because they are made of "natural" materials as opposed to synthetic ones, breeding and raising animals to use and kill them for fabric is not very sustainable or ethical, is it?
But no matter your standards, we chose the brands and stores on the list below because they are known for being generally transparent about their business and sustainability practices.
How to Know if a Fashion Brand Is Ethical
To determine if a fashion brand is ethical, a good first step is to look it up on the website Good On You which rates businesses based on ethics, sustainability, and animal welfare. You can also look for the sustainability or social consciousness page on the brand's website and see what information is available about the company. And finally, you can check if the company has any certifications; for example, if it is a One Percent for the Planet business, a Certified B Corporation, or if it is Fair Trade Certified.
Best Ethical Clothing Stores
If you prefer shopping for your clothes in-person as opposed to online, there are a variety of brands known for sustainable and ethical business practices with storefront shops. But if you don't live near any of these shops, not to worry — they all have online stores as well.
Reformation
Reformation is a popular women's fashion brand that puts "sustainability at the center of everything we do." The company is very transparent about its sustainability goals, its fabrics, and manufacturing processes, and you can learn more about Reformation's specific sustainability practices here. Reformation has brick and mortar stores in California, New York, Florida, Illinois, Massachusetts, D.C., Canada, and the U.K. As the brand claims on Instagram, "Being naked is the #1 most sustainable option. We're #2."
Patagonia
Patagonia believes in "auditing the materials and methods we use to make our products, taking responsibility for the entire lifecycle of our products and examining how we use resources at our buildings and facilities." The company is also a One Percent for the Planet business, it is Fair Trade Certified, and it aims to be transparent about its business practices and sustainability methods.
Patagonia also has a program called Worn Wear that allows customers to send in worn Patagonia garments that are still in good condition in exchange for a Patagonia credit. You can even shop for used Patagonia gear on the Worn Wear website. Patagonia stores (and outlets!) can be found all across the U.S. and in many other countries including Argentina, Australia, France, Japan, Taiwan, the U.K., and more.
Eileen Fisher
Eileen Fisher is a certified B Corporation, and the company is transparent about its sustainability practices, employee rights, factories, supply chain, dyes, and many of their fabrics. That said, the brand unfortunately uses a lot of animal-based materials like wool, silk, and leather — but there are still plenty of items made from beautiful animal-free materials like cotton, Tencel, and recycled polyester.
Additionally, Eileen Fisher has a recycling program called Renew where customers can donate any gently used Eileen Fisher clothing to be resold in exchange for a $5 gift certificate; the refurbished clothing is sold online and in some stores, of which there are more than 50 in total across the U.S., the U.K., Canada, Ireland, Israel, South Africa, and the United Arab Emirates.
Discount Department Stores: TJ Maxx, Marshalls, and More
If you don't live near any specialty ethical fashion stores, check out your local TJ Maxx, Marshalls, Nordstrom Rack, etc. In a recent video, zero-waste YouTuber Shelbizleee shared that she wanted to buy an organic cotton jumpsuit made by Eileen Fisher, but was hesitant to drop $240 to order a jumpsuit she couldn't try on. But one day while browsing the racks of TJ Maxx, she found an Eileen Fisher jumpsuit marked down to $80. So while discount department stores are not necessarily filled with ethical fashion items, they're a great place to scour the racks for discounted pieces from sustainable and ethical brands.
Article continues below advertisement
Secondhand Stores
Speaking of scouring the racks… thrift, consignment, and vintage shops are also great places to shop ethically. You can probably find a secondhand store in any town across the U.S., plus, the prices are almost always more affordable than buying clothing new. When you thrift, you are taking clothing out of the waste stream, and reducing the demand for new clothing to be made. To make your thrifting process even more sustainable, stay on the lookout for secondhand pieces made by ethical brands as well as sustainable fabrics, such as cotton, linen, and Tencel.
Article continues below advertisement
Best Ethical Clothing Brands to Shop Online
If you're open to online shopping, there are so many brands that follow ethical and sustainable business practices with online shops. Here are just a few.
Article continues below advertisement
tentree
If you're looking for comfy basics like T-shirts, sweatshirts, pants, hats, and more, check out tentree, which was founded on the principle of planting 10 trees for every item sold. The company has a focus on using mostly eco-friendly fabrics and a sustainable supply chain, and it provides an eco-log for many of its products to show the impact of the item's manufacturing process.
Article continues below advertisement
Outerknown
Outerknown, started by surfer Kelly Slater, boasts a circular design and a mission of protecting natural resources and inspiring a change in the fashion industry. The website also sells items by other sustainable brands such as Veja shoes (which come in vegan options), Levi's jeans, and even some vintage clothing.
Article continues below advertisement
Article continues below advertisement
Amour Vert
Amour Vert (which means "green love" in french) has a mission of making "sustainable staples," and the company plants a tree for every T-shirt sold. Amour Vert uses a variety of sustainable fabrics (though watch out for "ethical" wool and silk if you do not like wearing animals), and also offers a variety of accessories, as well as items by a few other ethical brands.
Article continues below advertisement
Azura Bay
If you're looking for ethical or sustainable undies, bras, lingerie, or swimsuits for women, online shop Azura Bay curates options from a variety of brands. You can even filter the website to only see options that are vegan, organic, etc.
Article continues below advertisement
Secondhand Apps Like thredUP and Poshmark
There are several free secondhand shopping apps and websites that make thrifting from the comfort of your own home a breeze. Apps like Poshmark, Depop, and thredUP are filled with secondhand clothes, shoes, purses, jewelry, makeup, and more. And if you have a lot of clothes you've outgrown (physically or otherwise), consider trying to sell them on one of these apps.
Article continues below advertisement
Why Is Fast Fashion Unethical?
Fast fashion is "an approach to the design, creation, and marketing of clothing fashions that emphasizes making fashion trends quickly and cheaply available to consumers," according to 7Billion for 7Seas. Basically, fast fashion is when stores design, produce, and sell clothing items extremely quickly — sometimes, the whole process from a garment's conception to being seen on shelves takes a matter of days. Because of the speed needed to sustain the fast fashion model, it's turned the fashion industry into an extremely wasteful and polluting entity.
The industry needs to create fabric for 1 billion garments each year, as per 7Billion for 7Seas. So to make that happen, companies must grow massive amounts of cotton, a crop that guzzles up a ton of water and pesticides, as well as drill for significant amounts of oil to make synthetic fabrics such as polyester and nylon. The process of cutting these garments then results in extensive fabric waste, which is typically sent to the landfill or incinerated. Dying the garments with synthetic dyes hurts our planet as well — the fast fashion industry contributes to about 20 percent of the world's wastewater, according to Sustain Your Style.
On top of the environmental concerns, there is a lot to worry about in terms of the people who are physically making fast fashion clothes. The factories are typically located in undeveloped nations, the employees are regularly forced to work in unsafe conditions that violate labor laws, and they are greatly underpaid for their work in order to keep prices low and profit margins high. As The Cut reported via the Microfinance Organization, H&M factory workers in Bangladesh make an average of $0.49 per hour. To learn more about the inner workings of the fashion industry, check out the documentary The True Cost.