Reebok's Eco-Friendly 'Cotton + Corn' Sneakers Go Vegan
Reebok has replaced the leather on its Cotton + Corn sneakers with cotton, making them more eco-friendly and animal-friendly.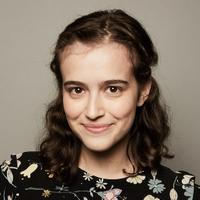 In August, Reebok made headlines for unveiling the Cotton + Corn sneaker, which is made of 75 percent bio-based materials. Since most sneakers are made from petroleum, eco-minded consumers were excited to find a sneaker that had a lower impact. But this week, Reebok made the Cotton + Corn shoes even more eco-friendly by making them vegan.
Article continues below advertisement
Previously, the Cotton + Corn sneaker featured two leather patches — one on the tongue, and one on the heel. Animal rights organization PETA urged Reebok to replace the patches with a vegan alternative — and as PETA tells Green Matters in a press release, Reebok listened. The brown animal-based patches are now gone, and it looks like they've been replaced with more off-white cotton. The rest of the shoes still look the same, with the soles made from corn, and the uppers made from organic cotton.
To celebrate Reebok's willingness to make the shoes more sustainable and animal-friendly, PETA awarded Reebok with its Innovator for Animals Award for the Cotton + Corn initiative, which "perfectly demonstrates the superiority of cruelty-free, plant-based technology over leather and other animal-derived materials, and provides trendsetters and activewear enthusiasts alike with sneakers that are durable, light, zero-waste, and, best of all, animal-friendly."
Article continues below advertisement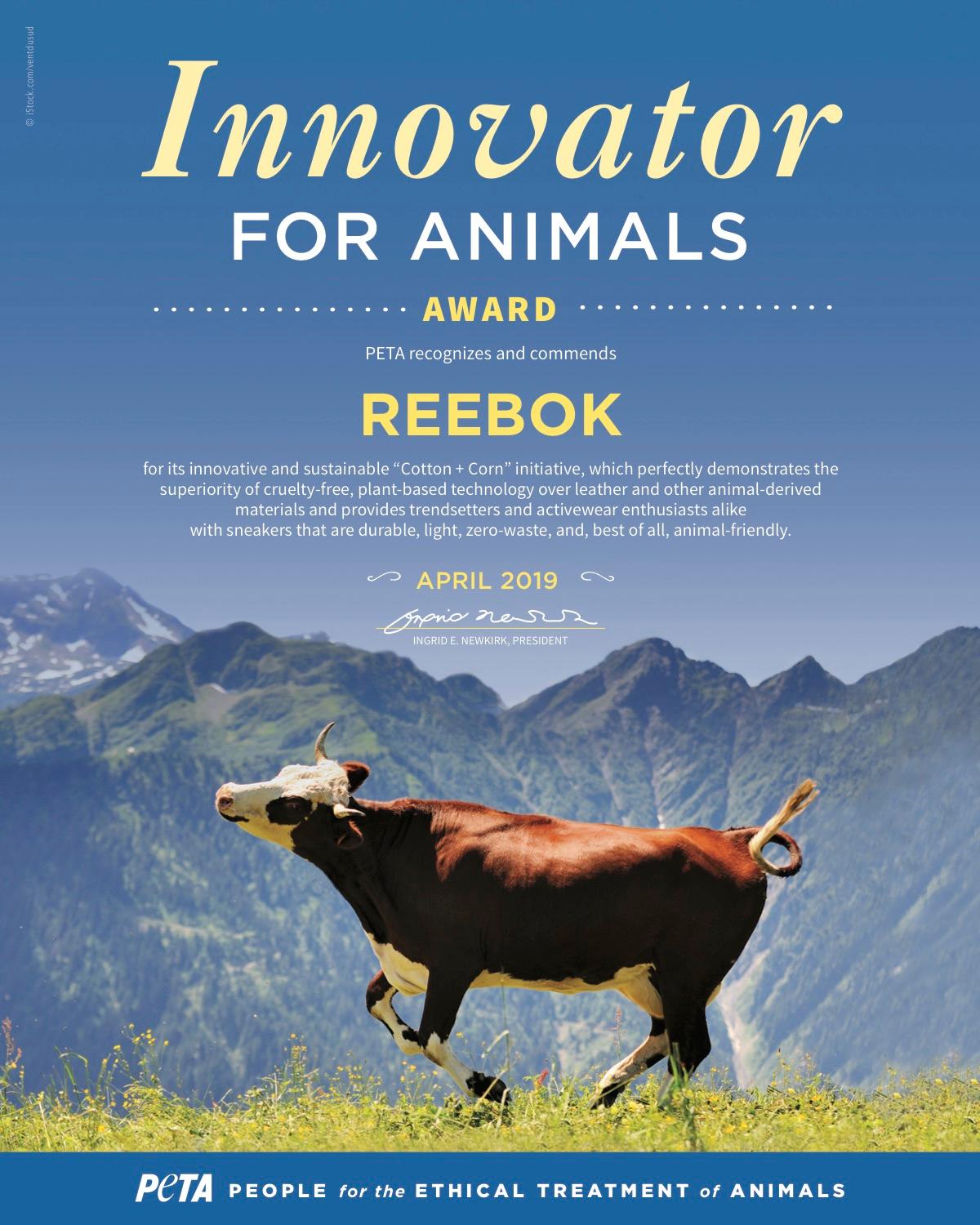 "Reebok is at the forefront of a vegan revolution using high-tech materials that are kind to the Earth and all its inhabitants," PETA President Ingrid Newkirk said in a statement. "PETA is calling on retailers around the world to follow Reebok's example and develop high-performance fabrics that spare cows terrible death and spare the environment toxic tanneries."
Article continues below advertisement
The Cotton + Corn sneaker's product page on Reebok's website has already been updated to reflect the update. "For the first time ever, a vegan shoe made with things that grow," Reebok declares. The page adds that the shoes are dye-free, and that they feature a 100 percent cotton upper, a corn-derived bio-based TPU sole, and an insole made from castor bean oil. It is also the first 75 percent USDA certified bio-based shoe, it features a unisex design and sizing, and it sells for $80 USD.
Article continues below advertisement
While many consumers are under the assumption that leather is eco-friendly or all-natural material, unfortunately, leather has a much higher impact than it may seem. For one thing, it takes a lot of resources to raise animals before slaughtering them to turn their skin into leather. Enormous amounts water, feed, and land are needed to sustain them; not to mention, livestock's personal emissions (burping, passing gas, and their even their poop) release significant amounts of methane, a potent greenhouse gas that contributes to climate change, according to the NRDC. Their manure can also pollute the air, the ground, and waterways, posing a threat to local communities.
On top of that, tanning, which is the process of turning raw animal skin into leather, is extremely harmful to the environment. A variety of chemicals are commonly used as tanning agents, including formaldehyde and chromium, both of which the EPA classified as human carcinogens, according to the American Cancer Society. As Gizmodo pointed out in a profile on the tanning industry, tanning often involves dumping waste containing various hazardous chemicals into both landfills and into waterways, which is a huge threat to both the environment and the tannery workers.
Not to mention, the animals bred for the leather industry are often raised in factory farms, which are not ideal conditions for any living being. In 2019, we have the technology to make shoes, belts, purses, and pretty much every garment you could ever need out of non-animal materials, so it's pretty awesome that Reebok listened to PETA's feedback, therefore making the Cotton + Corn sneaker not only more eco-friendly, but also more animal-friendly. It will be exciting to see how the company's Cotton + Corn initiative continues to grow.