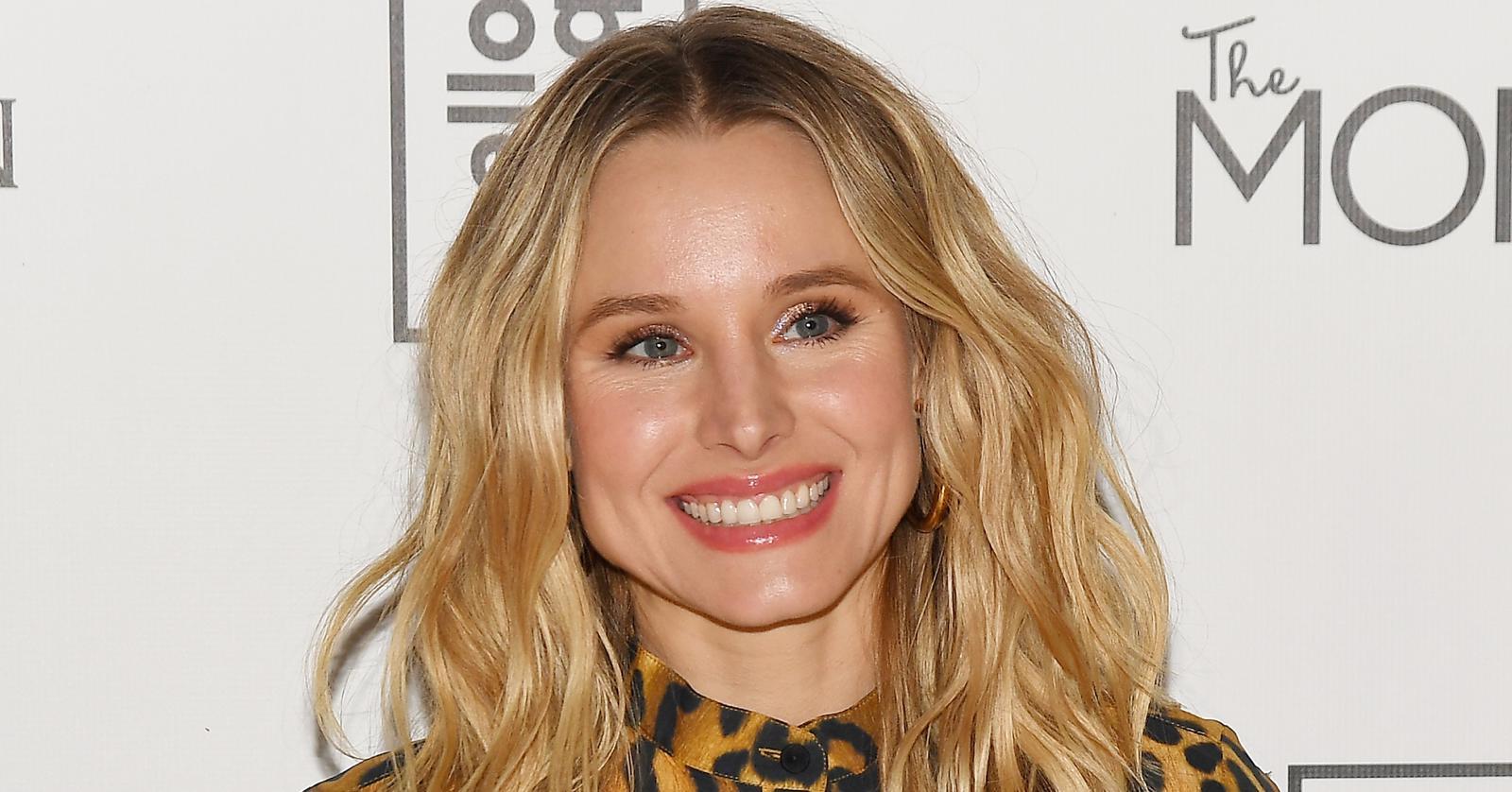 Kristen Bell Is a Thrift Shopping Queen — And So Are Her Kids
Kristen Bell opened up in a new interview about her newfound thrifty habits.
Kristen Bell is a passionate advocate for a variety of causes, a longtime vegetarian, and she even started a plant-based baby care company, along with her husband Dax Shepard. And in a recent interview about spending habits with InStyle, the actress took the opportunity to further open up about her sustainable lifestyle. Bell gushed about how she and her daughters — Lincoln, 6, and Delta, 4 — are embracing things like thrift shopping, upcycling, and using less plastic.
Article continues below advertisement
"We take waste very seriously in our household," Bell told InStyle. "We compost and I find the girls saying cute things like, 'I'll keep those bottle caps. I'll use them in a craft.' And then tomorrow they will just put glitter on the bottle caps and glue them to a piece of paper and make a sculpture. And yes, that then gets thrown away — but at least it had a little more life before it was tossed."
"So I think part of it is asking them to cherish the things they have and not have their life be a revolving door of stuff," Bell continued. "So I think the lesson is twofold — it's not just about money, it's also about cherishing something."
Article continues below advertisement
In addition to inspiring her kids to add upcycling into their crafting routine, Bell is also teaching them to be thrifty and embrace secondhand shopping.
"I have to be honest — I don't splurge a lot on my kids, because they're kids and they ruin everything," Bell told InStyle. "I buy a ton of their clothes secondhand, and I don't buy them a ton of new toys because A., that's what grandmas are for and B., I don't have a ton of new plastics in the house. So I tend to be aware of that."
Article continues below advertisement
And her thrifty ways are already rubbing off on her daughters. "When I went to get my Game of Thrones costume for the first episode of this season, I stumbled across something that I think is kind of genius," she told InStyle. "My 6-year-old came with me to Goodwill, because I needed to find a big fur coat that I could cut up and put on my husband's lap when I put him in a wheelchair." Her husband Dax Shepard dressed as Bran Stark, who uses a wheelchair and covers his body in fur coats and blankets on the show.
Article continues below advertisement
"We got there and she freaked out, begging me to buy two dresses that were $3 a piece and then a pony that had clearly been loved before," Bell continued. "It was like two feet long and two feet tall, and the hair was all matted. It was an old pony. But it looked clean enough and it was also $3, so I let my daughter spend $9 at the Goodwill."
"She was happy the whole month with these three things," Bell added. "I thought, 'Wait a minute — maybe this is a really smart purchasing technique.' I'm taking her to the Goodwill so I'm supporting a system of used goods and not putting things that I already love in a landfill. Also, I'm not buying any new plastic! I think I might have hit the lottery. Maybe we'll just be taking my kids to the Goodwill on their birthdays now."
Article continues below advertisement
And Bell doesn't only utilize secondhand shopping for Game of Thrones costumes and for her kiddos. She also fills out her own wardrobe with secondhand options, not only to save money, but also to save clothes from the landfill. "I find that I can easily fall into the trap of needing what everyone else has and getting into a bit of a comparison hangover. So I try to check myself," she told InStyle.
Article continues below advertisement
One way she does that is "buying secondhand, like with thredUP and The RealReal and all these amazing services where when I'm buying clothing, I feel a lot better about it," Bell says. "I'm giving it a second life, and it also saves on the budget. And I also find it helpful to just value and take stock of what I have."
Bell proves that just because you may have the money to buy new and expensive clothes at the drop of a hat, there are so many reasons first check out the thrift store instead. Click here for our best tips on mastering thrift shopping.