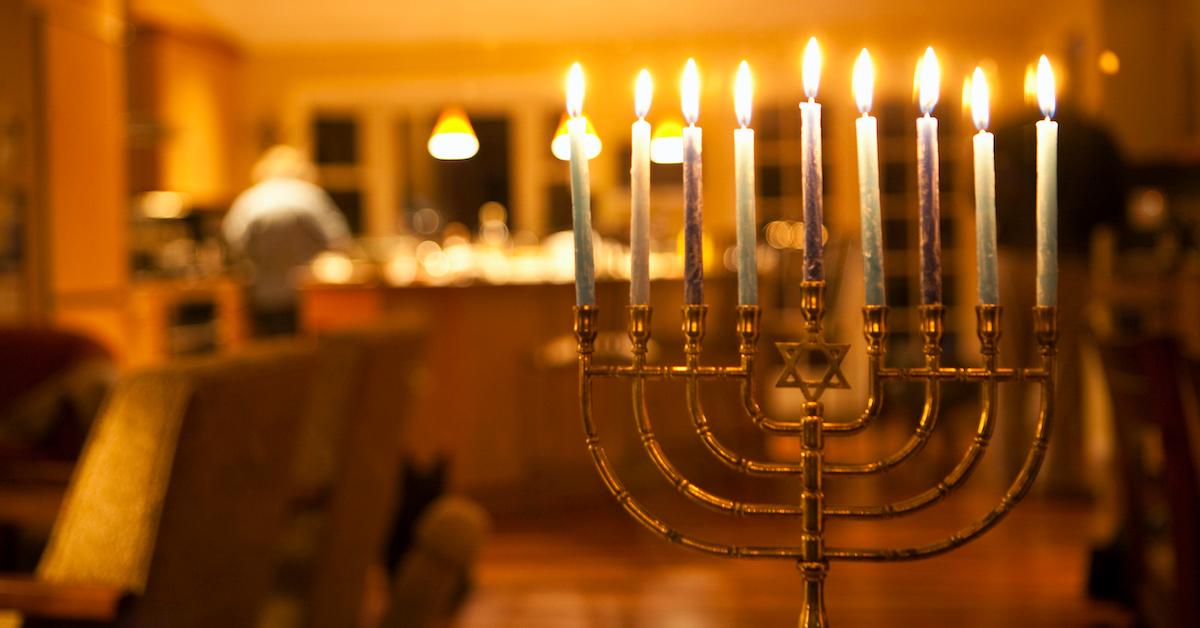 The Ultimate Guide to an Eco-Friendly Hanukkah: Recipes, Candles, and More for a Lit Holiday
The year 2020 could seriously use a miracle… so it's a good thing that Hanukkah is coming up. Hanukkah is definitely a favorite holiday for many observers of Judaism — and, fortunately, it's an easy one to celebrate sustainably.
Looking for tips for an eco-friendly or zero-waste Hanukkah this December? We've put together recommendations for environmentally-friendly candles, plant-based latke recipes, vegan gelt, and more.
Article continues below advertisement
When is Hanukkah 2020? We've gathered tips for having a zero-waste Hanukkah.
This year, the first night of Hanukkah 2020 is Thursday, Dec. 10, so make sure your menorah and candles are ready to go. The eighth and final night to light Hanukkah candles is Thursday, Dec. 17.
Keep reading for our ultimate guide to a zero-waste Hanukkah.
Burn eco-friendly Hanukkah candles.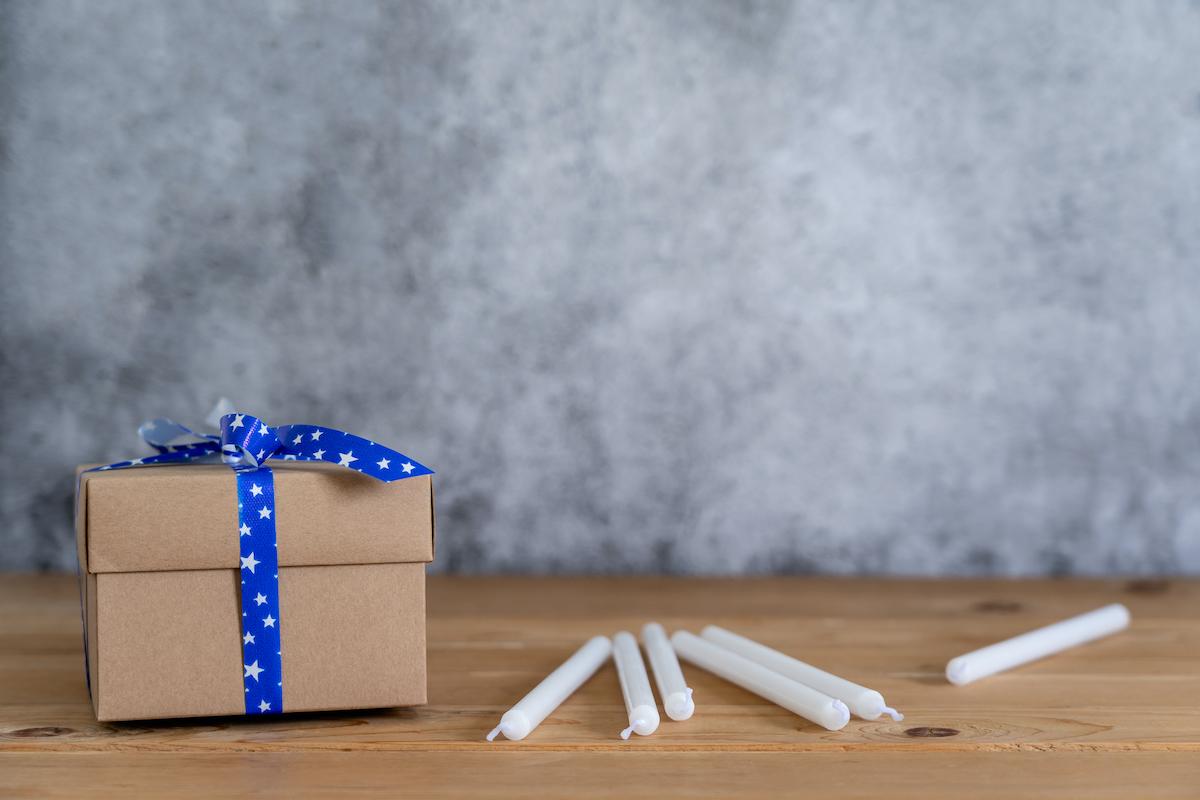 Instead of buying petroleum-based Hanukkah candles at the drugstore, treat yourself to a box of all-natural vegan candles that burn cleanly. Not only are plant-based candles better for the environment, but they're also healthier for you to inhale, as some of the synthetic ingredients used for color and scent can pose health hazards. For example, paraffin wax can release harmful chemicals when burned, and limonene can transform into formaldehyde, a carcinogen, according to Vegan Friendly.
While beeswax candles are a common option for Hanukkah, we recommend avoiding candles made with animal byproducts (other common ones in candles include stearic acid or goat's milk) and opting for 100 percent plant-based candles that keep animals out of the equation.
Article continues below advertisement
One popular choice for eco-friendly Hanukkah candles is GoodLight's Chanukah Candles, which comes in three different color options (white, white and blue, or rainbow), at $13.99 for a box of 45 candles. Note that GoodLight's candles use the controversial ingredient palm oil, but you can read GoodLight's defense of its RSPO-certified palm oil here.
Article continues below advertisement
Another solid choice is Rite Lite's Organic Hanukkah Candles, which are made from organic vegetable waxes, and are dye-free (unless you order the colorful candles), biodegradable, hypoallergenic, and feature 100 percent cotton wicks. A box of 45 candles goes for $12 on Judaica.com.
Article continues below advertisement
Choose a menorah that will last the rest of your life.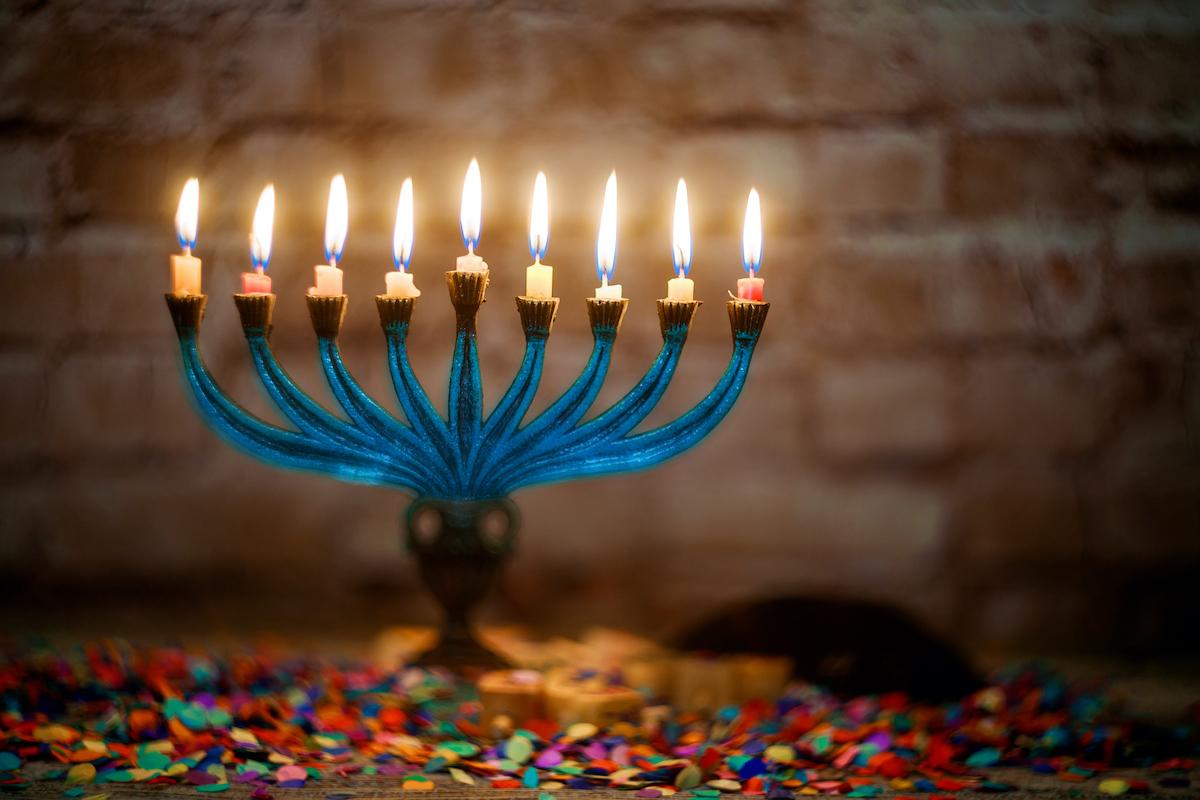 "Menorah" is the Hebrew word for lamp — so a Hanukkah menorah, which has space for nine candles representing the eight nights of Hanukkah plus the shamash ("helper"), are technically called Hanukkiahs or Chanukiahs.
Article continues below advertisement
When shopping for a Hanukkiah, look for something well-made that will last for the rest of your life, ideally from a long-lasting material like metal, glass, or ceramic. There are endless options in varying styles and price points on Judaica.com.
Article continues below advertisement
Better yet, if there is a Judaica shop near you, you can support a local business by buying your Hanukkiah there (and ask if the shop has any locally-made menorahs, which will have a lower environmental impact). Alternatively, if you have older family members nearby, why not ask if they have extra menorahs they've accrued over the years that they're willing to pass down?
Article continues below advertisement
Make vegan latkes and other plant-based Hanukkah recipes.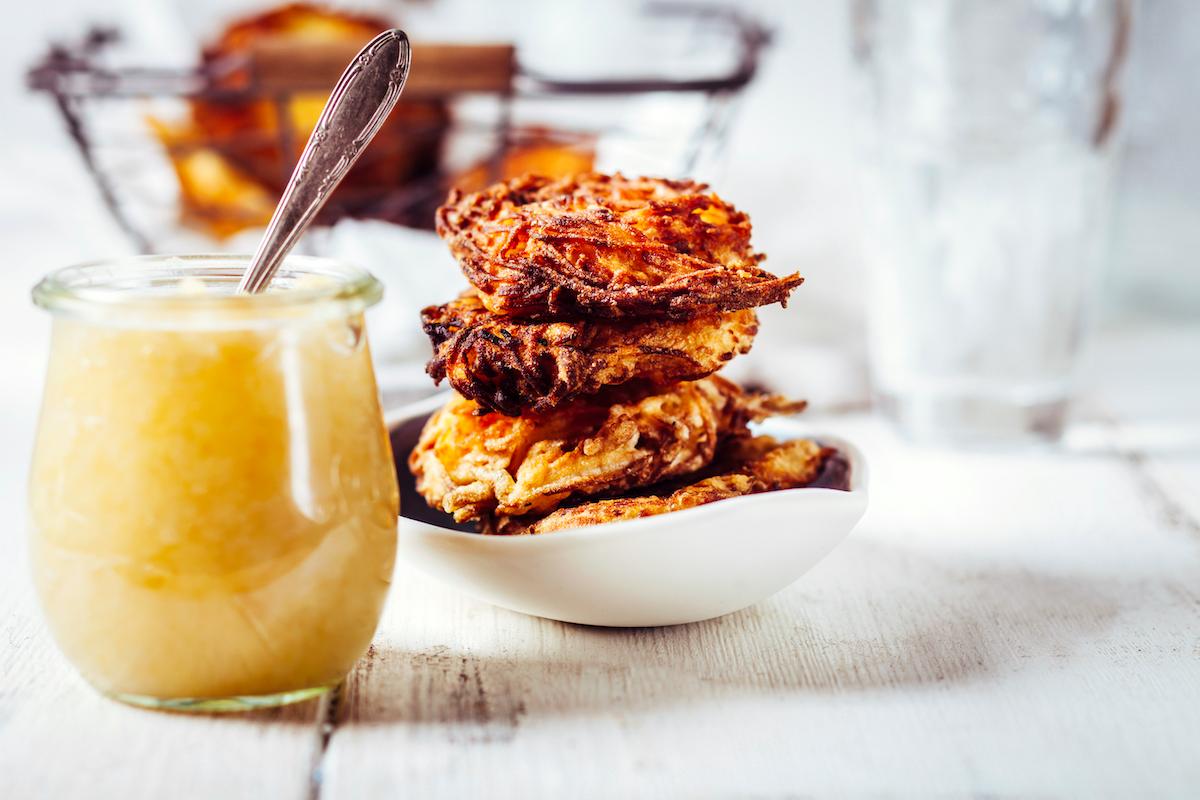 Making your latkes vegan is as easy as replacing the egg in your family's favorite recipe, using a plant-based alternative to bind your shredded potatoes together into luscious, oily potato pancakes. There are endless ways to do so, and the latkes will taste exactly the same — we promise. Just promise us you won't peel the potatoes.
Article continues below advertisement
Article continues below advertisement
The simplest option comes from PETA's vegan latke recipe, which uses a quarter cup of flour and 1 teaspoon baking powder instead of an egg. This is the recipe I have personally (loosely) followed for the past three Hanukkahs, and each and every latke came out delicious! Make sure to have vegan sour cream, applesauce, ketchup, or any other topping at the ready.
Article continues below advertisement
It's common practice to place latkes on a thick sheet of paper towel to absorb extra grease, but then those paper towels wind up in the trash. Our favorite green tip to avoid wasting paper towels is to instead use a dish towel (one you don't mind getting stains or smelling vaguely like potatoes for a little while...), and then wash it as soon as possible. You can also just place the latkes on a cooling rack over a tray to drain.
Article continues below advertisement
To make your latkes even more zero waste, try to purchase potatoes and onions package-free and/or locally-grown from your local farmer's market. Also, opt for a sustainably-packaged, organic oil, if possible.
Looking to veganize other popular Hanukkah recipes? Check out this awesome guide by VegNews.
Article continues below advertisement
Vegan gelt tastes so much better.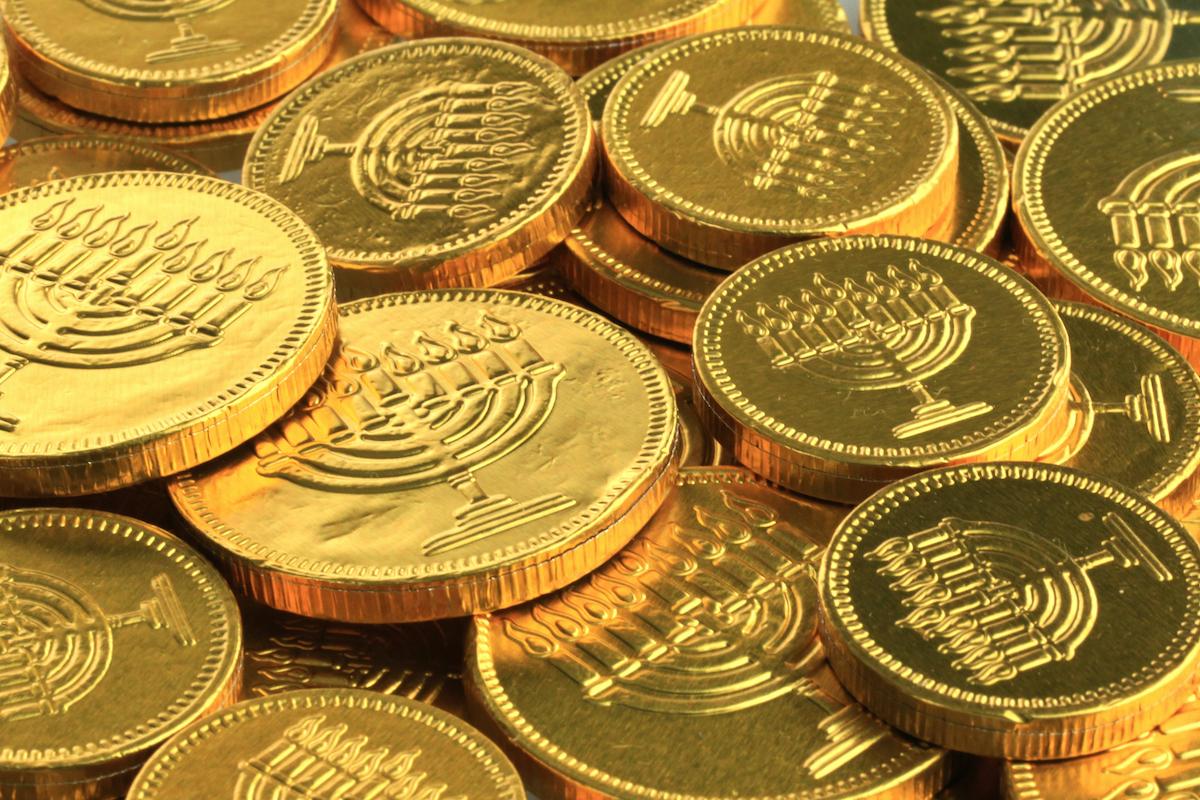 One of my favorite memories from celebrating Hanukkah as a kid is playing dreidel and raking in endless gelt, aka chocolate coins. Despite how sweet the victory of rolling a gimel always felt, milk chocolate gelt never tasted quite as good as other types of chocolate.
Article continues below advertisement
Fortunately, I've found that dark chocolate and vegan gelt tastes much better than the gelt from my childhood, as well as being more environmentally-friendly, animal-friendly, and pareve. You can order delicious vegan gelt from companies like No Whey! and Paskesz.
Article continues below advertisement
Stay away from plastic dreidels.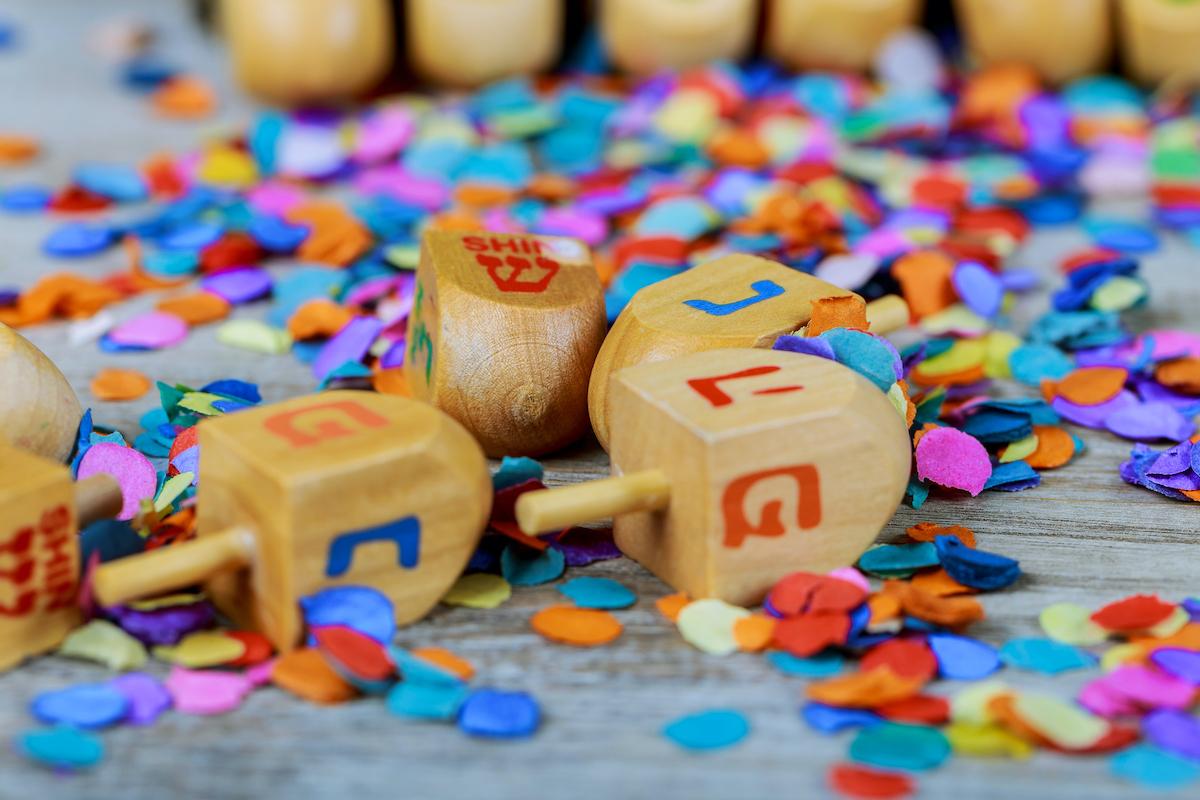 Article continues below advertisement
Exchange eco-friendly or experiential Hanukkah gifts.