How to Shop for Ethical, Slave Labor-Free Chocolate
The cocoa industry is riddled with injustice — here's your guide to being a conscious chocolate consumer.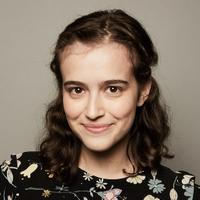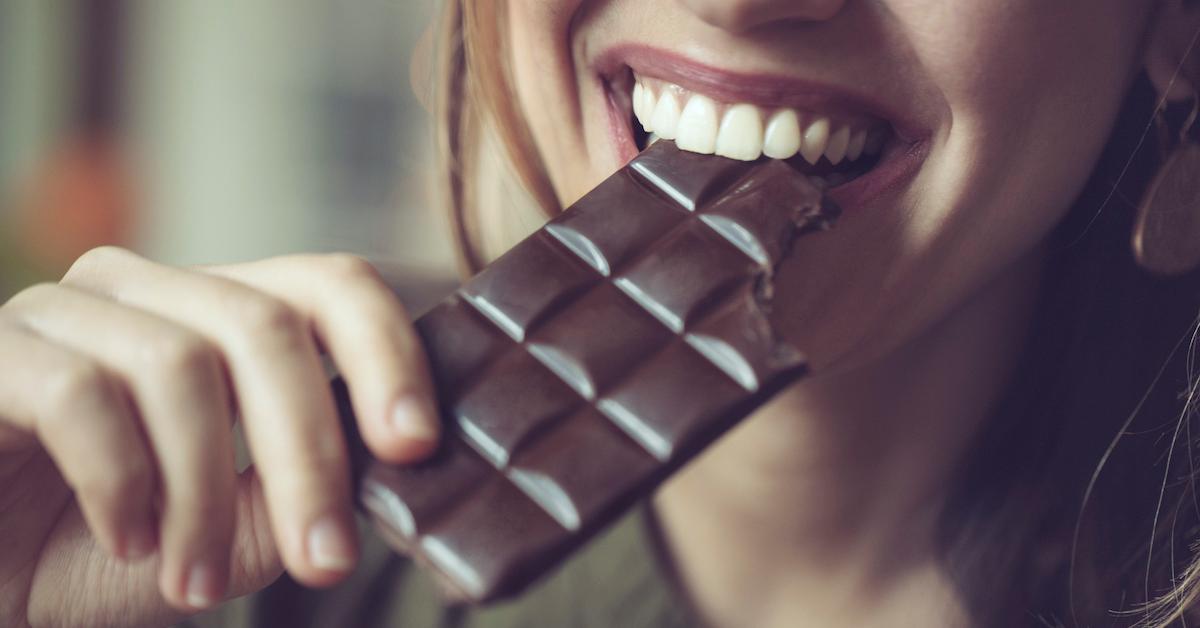 Chocolate is one of the most delicious foods on Earth — but the hard truth is, a bar of chocolate tastes equally amazing when it comes from a certified ethical supply chain as it does when it comes from a supply chain filled with slave labor and environmentally-destructive practices. And unfortunately, there's a good chance that some of your favorite chocolate companies are using these unethical practices.
Don't worry — no one is telling you to quit eating chocolate. Fortunately, there are plenty of chocolate companies out there taking conscious steps to make sure their cocoa and chocolate are ethical, fair-trade, and sustainable!
Article continues below advertisement
Of course, the problem with chocolate does not solely rest on the consumers who have been unknowingly purchasing chocolate made from cocoa beans gathered by child labor or slave labor — the problem lies in the industry itself. The corporations who source cocoa beans from places that utilize slave labor or child labor, as well as the people running these unethical farms, are the ones who need to change.
The treatment of workers in the cocoa industry is an injustice we need to fight against — and the first step is learning all about it.
And in addition to learning, you can affect supply and demand by choosing to buy ethical chocolate, therefore financially supporting ethical companies rather than questionable ones. With so many different brands, certifications, and guidelines out there, shopping for "good" chocolate can be a bit overwhelming. So, we're sharing all the basics you need to know about the cocoa industry, and a quick and easy guide to shopping for ethically-sourced, fair-trade chocolate.
What is fair-trade chocolate?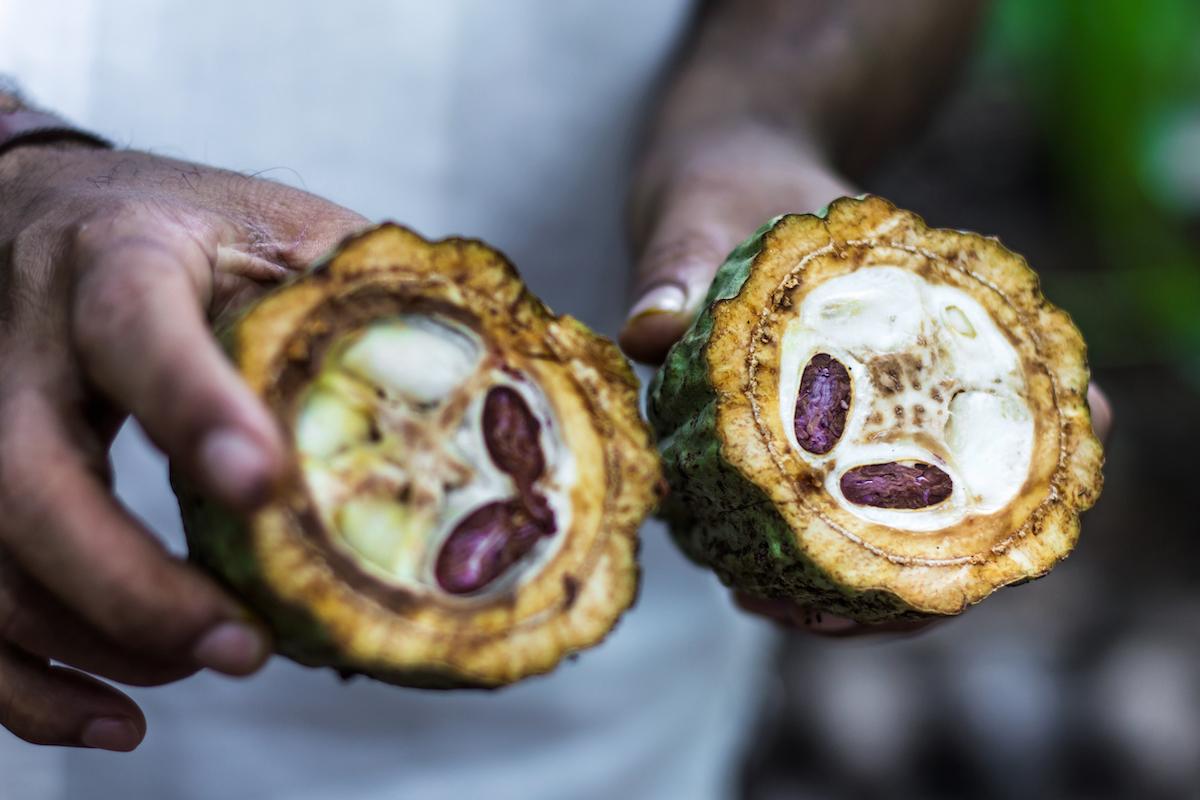 Fair-trade chocolate is chocolate made from cocoa beans that either the manufacturer or, even better, a third party certification group, promises was sourced under ethical and fair policies.
Article continues below advertisement
Here's how to know if a chocolate brand is ethical.
Article continues below advertisement
You can also check out the FAQ section of a brand's website to see if it addresses the sourcing process behind its chocolate; if no information is present, you can contact the company with your questions through their website or on social media.
A company simply claiming their chocolate is ethically-sourced — or even a company having a certification or two on their packaging — does not necessarily mean its supply chain is completely free of injustice. So, if this is an issue that's important to you, try to always do your research before making a purchase.
Article continues below advertisement
Here are some ethical, fair-trade chocolate brands.
Fortunately, many delicious chocolate companies have pledged that they use fair-trade cocoa to make their chocolate. Here is a list of some brands that have made this pledge, as adapted from lists compiled by Slave Free Chocolate, The Good Shopping Guide, Fair Trade Certified, and Fairtrade America:
Aloha Feels Chocolate
Alter Eco
Amano Chocolate
barkTHINS
Beyond Good
Cacao Medium
Chocolate Tree
Choklat
Choquiero Chocolate
Chuao Chocolatier
COCO Chocolate
Dandelion Chocolate
Dark Forest Chocolate
Divine Chocolate
The Endangered Species
Grocer's Daughter
Article continues below advertisement
Green & Black's
Island Sharks
Kashi
KIND
Kirkland
LARABAR
Little Secrets
Lily's Sweets
Maverick Chocolate
Mayan Monkey Mijas
Montezuma's
Plamil
River-Sea Chocolate
Sappho Chocolates
Seed & Bean
Sweet Impact Chocolate
Taza Chocolate
Theo Chocolate
Trader Joe's
Traidcraft
Truffle Pig Chocolate
UnReal
Valrhona Chocolate
VIVA CACAO!
Wei of Chocolate
Wunder Workshop
The Xocolate Bar
Xocolatl Small Batch Chocolate
Article continues below advertisement
What chocolate brands use child labor or slave labor?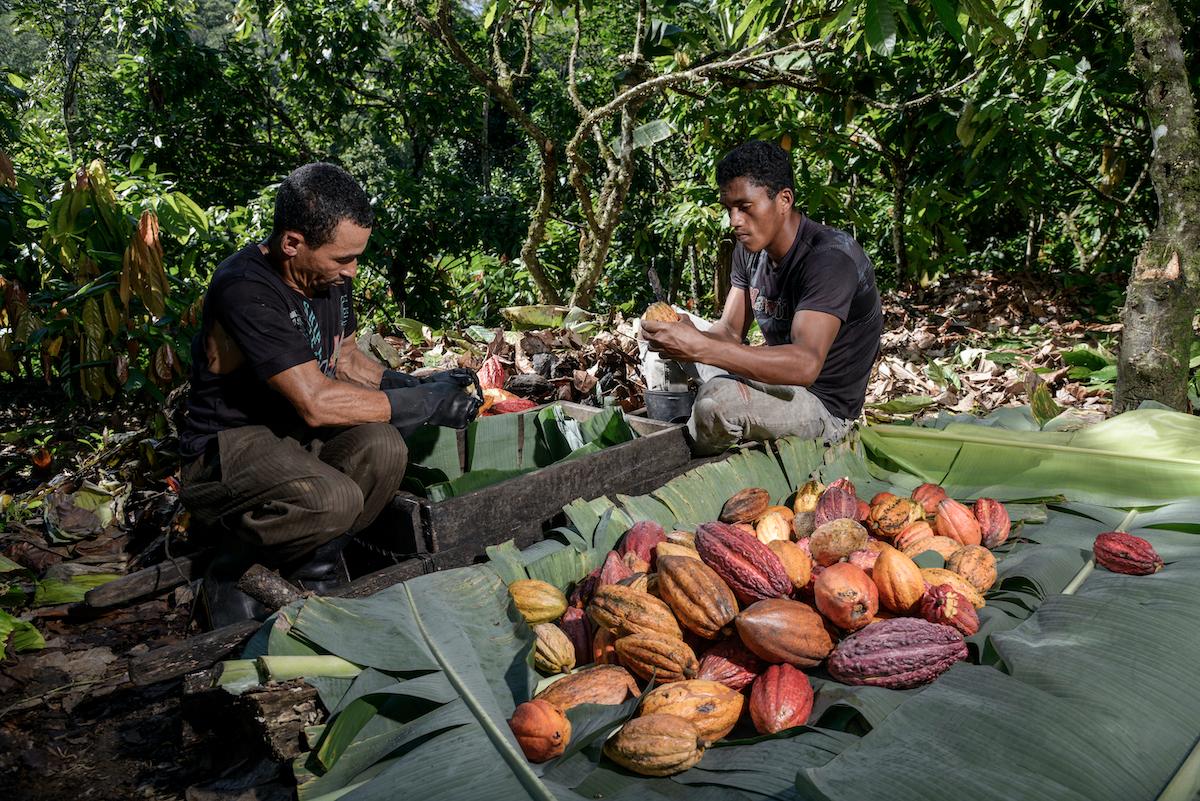 According to a report by The Washington Post, in the early 2000s, Mars, Nestlé, and Hershey (major brands responsible for a wide variety of popular chocolates) all pledged to quit using cocoa harvested by children. However, when the newspaper contacted those three companies last year, none were able to claim that their supply chains did not use slave labor.
Article continues below advertisement
"I admit that it is a kind of slavery," one cocoa farmer told the newspaper, speaking about the boys who work for him, who make about $4.50 each week. "They are still kids and they have the right to be educated today. But they bring them here to work, and it's the boss who takes the money," he added, noting that the boys' salaries should be $9 each per week, but their boss takes about half of that.
For more companies that purportedly exploit their laborers to harvest cocoa, check out lists by The Good Shopping Guide and Green America for their input.
Article continues below advertisement
What is wrong with the cocoa and chocolate industry?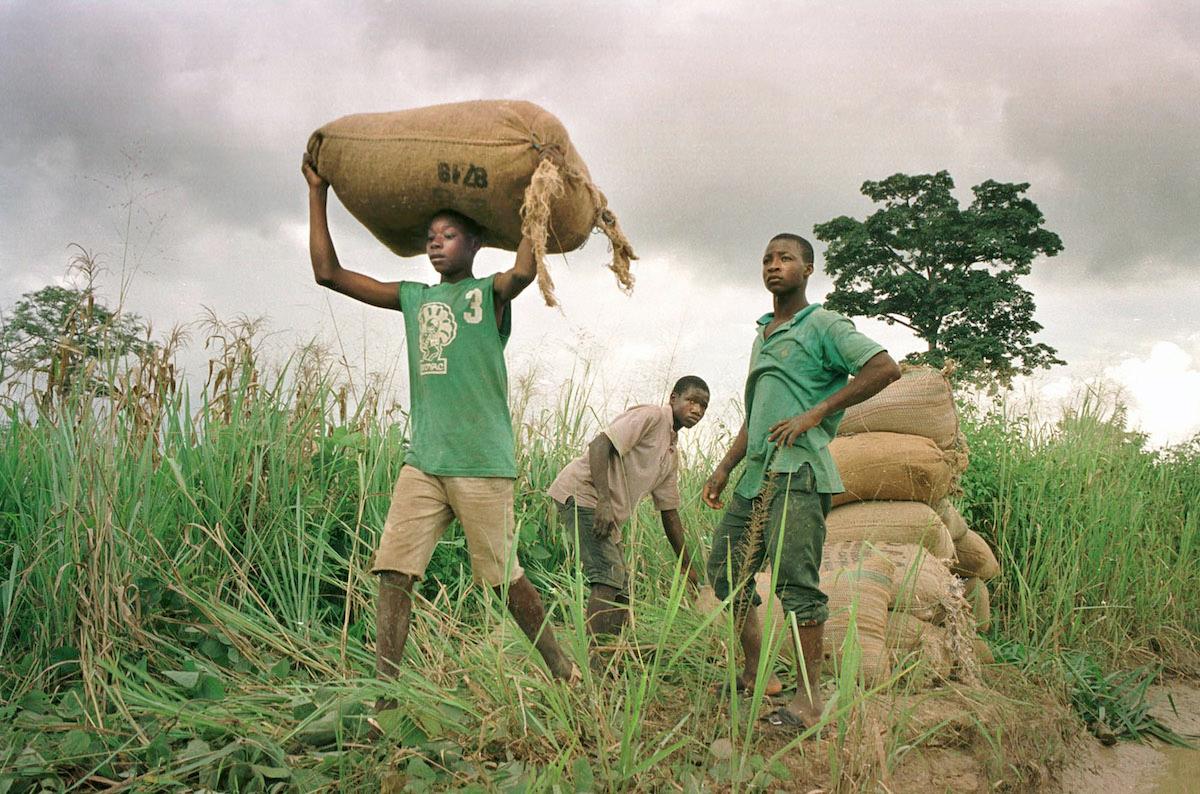 Wait, so why do we need to worry about purchasing fair-trade chocolate at all?
Issues in the cocoa harvesting industry, 70 percent of which is in West Africa, are widespread. According to Fairtrade America, many workers in the cocoa industry live in poverty, sometimes making less than $2 a day. Due to the effects of the climate crisis, cocoa farms are already experiencing soil erosion, new weather patterns, and lower crop yields, which leads to reduced income for workers, which leads to food insecurity and poverty.
Article continues below advertisement
Child labor is widespread in the cocoa industry, as is slavery and human trafficking, and workers are sometimes subject to forced labor while living in dangerous conditions. Additionally, gender inequality is rampant in areas with cocoa farms, and women are often discriminated against in the industry.
Article continues below advertisement
Child abuse and deforestation are two major issues in the cocoa industry.
A group of NGOs — Mighty Earth, Be Slavery Free, Green America, Freedom United, and Fair World Project — are banding together to demand justice for laborers and the planet in the cocoa industry. The groups have identified child labor and environmental devastation as two of the central issues of the cocoa industry, and together, they are challenging a leaked report on such topics by the research institution NORC at the University of Chicago.
The NGOs claim that the report contains outdated information about child labor in the cocoa industry. The report estimates that there are currently about 2.1 million children working in the industry, but the NGOs argue that there has been an estimated 15 to 20 percent increase in child labor in West Africa as a result of the COVID-19 pandemic, which the report does not account for.
Article continues below advertisement
Perhaps more interestingly is that the NGOs obtained a leaked document from the World Cocoa Foundation, a trade organization that represents 80 percent of the global cocoa and chocolate market and has about 100 member companies, including major corporations like Cargill, Ghirardelli, Godiva, Hershey, Nestle, Mars, Mondelez, Starbucks, and Unilever. The document included strategy recommendations for how corporations should respond to the leaked report once it was officially published, urging them to boost PR efforts about the cocoa industry addressing child labor, rather than guiding or putting pressure on companies to actually address child labor. "It seems that the cocoa industry is more interested in public relations than real solutions for kids, farmers, or forests," said Etelle Higonnet of Mighty Earth.
Article continues below advertisement
In response, the NGOs are calling for chocolate companies and traders to: push for laws protecting human rights in the industry, pay cocoa farmers living incomes, ramp up "child labor monitoring remediation programs," and reduce the use of toxic pesticides and other chemicals that harm the environment and people in the industry.
Article continues below advertisement
How can we end injustice in the cocoa industry?
You can start fighting injustice in the cocoa industry by making your chocolate habit as ethical as possible. Look for chocolate with fair-trade certifications on its label and transparency about the company's supply chain on its website. Consider taking your ethical chocolate consumption habits a step further by consuming vegan chocolate, so you can avoid exploitation of animals in addition to people.
You can also help end abuse in the cocoa industry by writing to your favorite chocolate companies and demanding that they start improving the ethics of their cocoa supply chains.