Ella Travolta on Encouraging — Not Forcing — Her Actor Dad to Dabble in Veganism (Exclusive)
We spoke to vegan model, Ella Travolta, on behalf of Silk on the importance of going vegan, and encouraging her actor dad to try vegan food.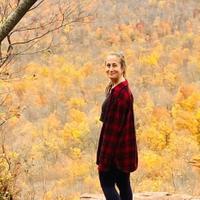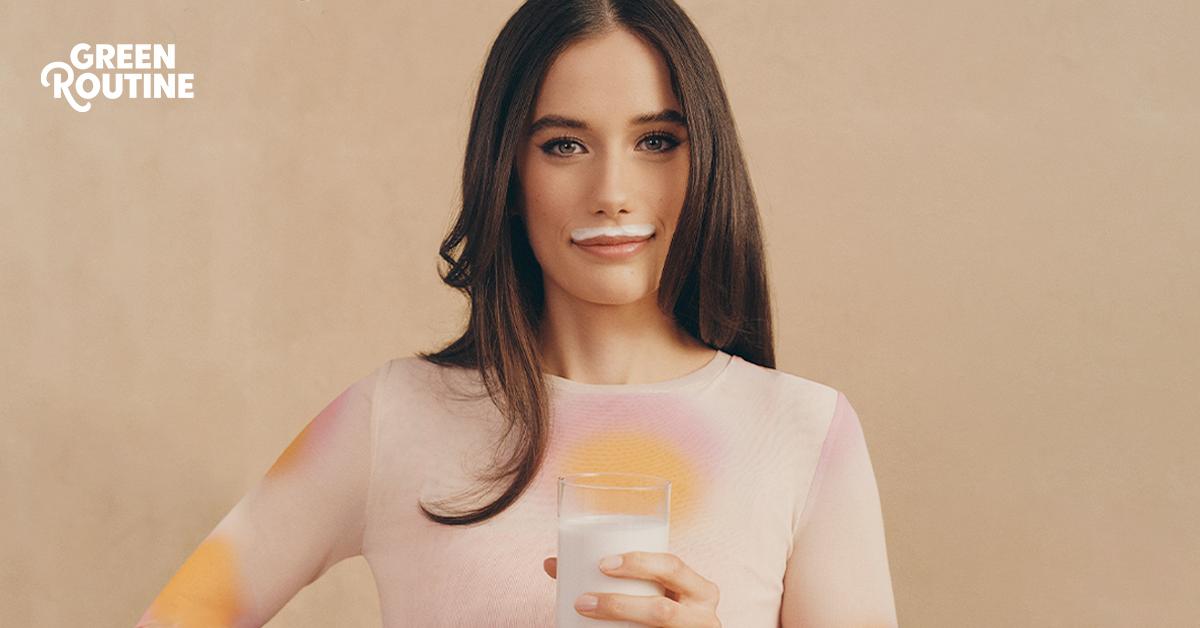 One of the most memorable ad campaigns from our childhood was undeniably "Got Milk?." The iconic ads featured athletes, actors, and singers sporting milk mustaches — and vegan milk giant, Silk, is reviving it (with a twist).
Silk's Nextmilk campaign puts plant-based milk mustaches on famous kids, including vegan model Ella Travolta, daughter of actor John Travolta and the late Kelly Preston. She gave us her Green Routine, speaking on everything from her vegan lifestyle to encouraging her dad to dabble in veganism.
Article continues below advertisement
As a vegan herself, Travolta was elated to partner with the plant-based company.
"I was already such a huge fan of Silk, so I was really excited when they came to me with this opportunity! Silk has such great products that make it easy to transition to a plant-based lifestyle," she tells us via email. "They also care about the environment as well, so I thought this was an amazing opportunity to partner with a brand that reflects the same values as I do."
More on Ella Travolta's eco-friendly lifestyle in her Green Routine, below.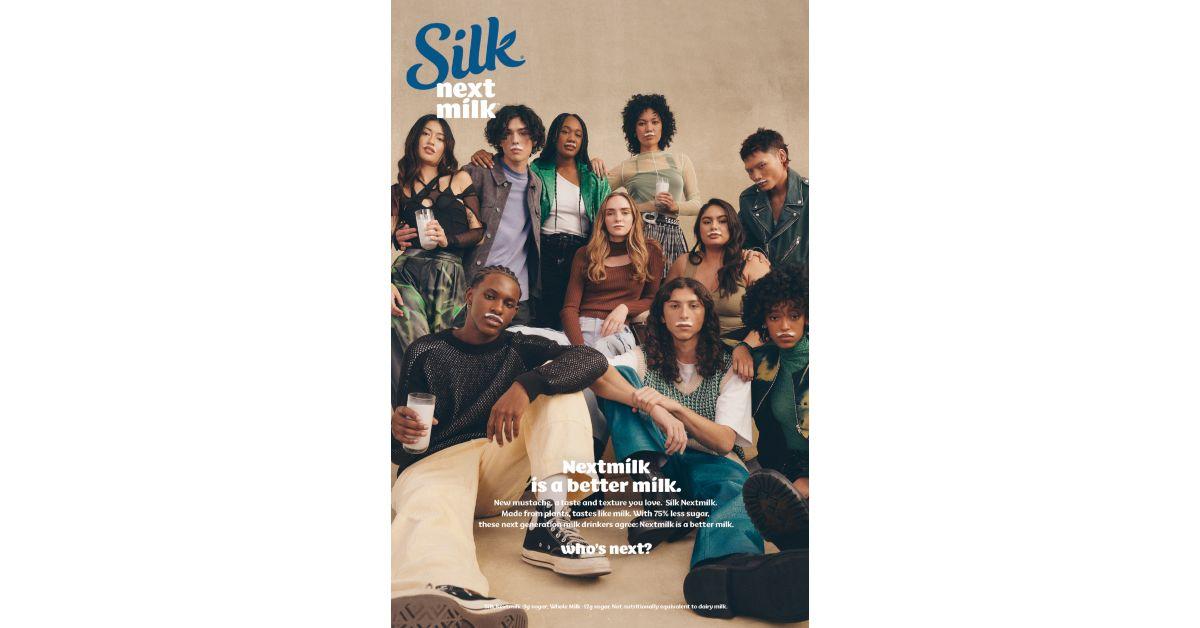 Article continues below advertisement
GREEN MATTERS: As a longtime vegan, do you have any favorite recipes that include Silk Nextmilk?
ELLA TRAVOLTA: I love to bake, it's one of my favorite things to do. My go-to recipe is a vegan banana bread (that actually uses Silk Nextmilk). I make it a lot and my family and friends love it! I even brought some to set when we shot the Silk Nextmilk plant-based 'stache photos. I've included my full recipe, below.
Ella's Vegan Banana Bread
Ingredients
Approximately 4 small bananas
1/3-1/2 cup vegetable oil
1 cup of brown sugar
1 teaspoon vanilla extract
1/4 cup Silk Nextmilk (or Silk Soymilk, whatever you have in your fridge!)
1 teaspoon apple cider vinegar
1/4 teaspoon of salt
3/4 teaspoon of baking soda
1 1/2 cups of flour (or gluten free flour)
Preheat the oven to 350 degrees Fahrenheit. Mash the bananas and mix all ingredients together in a bowl and then pour into a bread or cake pan and bake for 20 to 25 minutes or until golden brown and cooked in the center so a toothpick comes out clean.
Tip: Balance the flour and Silk Nextmilk so the batter isn't too runny before you bake! I also like to mix all of my wet ingredients first and then add the dry ingredients.
Article continues below advertisement
GM: When did you become vegan and why?
ET: One of my closest friends is vegan, and a year ago I decided to try a vegan diet for two weeks and because I felt so good, I just kept going with it. I also watched a lot of documentaries and learned more about the benefits to the Earth of going vegan so it was great to understand how my decisions were directly helping the environment. It has really been a game-changer in how I feel — overall I have more energy, and I feel great.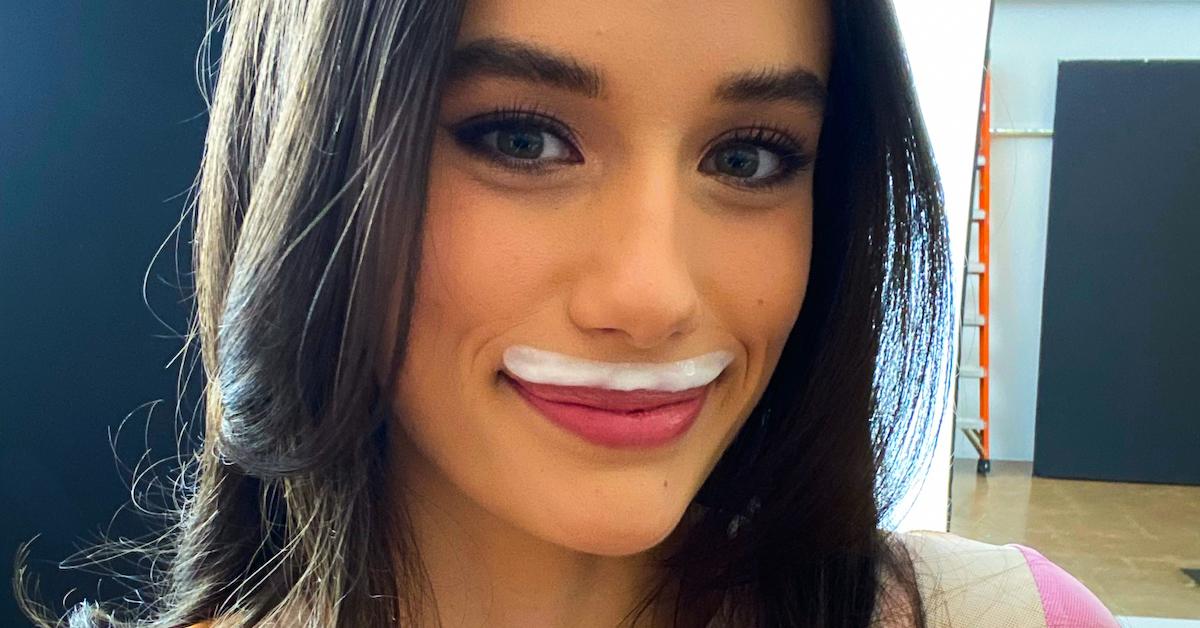 Article continues below advertisement
GM: Why is it so important for us to reduce our animal product consumption?
ET: When I first went plant-based, I did a lot of research as to how it could positively impact my overall health and well-being. But on a deeper level, the environmental effects of going plant-based and what people choose to eat makes a huge difference for the planet. Through watching various documentaries, I have learnt that by reducing our animal product consumption it can help with lessening our carbon footprint, saving water, and helping us breathe cleaner air.
GM: What's one piece of advice you would tell someone who is considering going vegan?
ET: I would say, definitely start out by learning all you can about going plant based and maybe even find a friend who is already living the vegan lifestyle and lean on them for tips and guidance when you're just starting out, so it's not overwhelming (there are a lot of great social media accounts with delicious recipes!). You can also start out by taking small steps, like a Meatless Monday challenge or looking for ways to swap out some of your non-plant-based products with plant-based products, such as your dairy milk with a plant-based alternative, like Silk Nextmilk. Most importantly, if you decide to go plant based, do it because you want to and find some recipes you're excited about — the rest will begin to feel natural!
Article continues below advertisement
GM: Do you have any new sustainable habits you've picked up recently?
ET: Since becoming plant-based, I've been more mindful about recycling and will often go out to pick up trash or support foundations, such as 4Oceans, that help to reduce waste as well.
Article continues below advertisement
GM: Could you ever convince your dad to go vegan? Does he ever eat or cook anything vegan with you (and if so, what?)
ET: For me, I never try to force or convince someone to go plant-based. I believe (as for any lifestyle choice) it should always be your decision. But I'm definitely always sharing with others the benefits I've experienced while being plant-based and also encourage friends and family to try the food, so they can see for themselves — oftentimes they like the vegan versions just as much or more than the regular versions!
GM: As a model, have you noticed major events like NYFW becoming more eco-friendly? If so, how?
ET: Yes! I definitely felt that topics such as the environment and ecological footprint were major topics of discussion. I've also noticed designers in general making more of an effort to incorporate eco-friendly and sustainable elements into the clothes themselves — it's amazing to see the shift!
"Green Routine" is a series from Green Matters that invites notable people in the environmental space to share the efforts they make to live more sustainably.