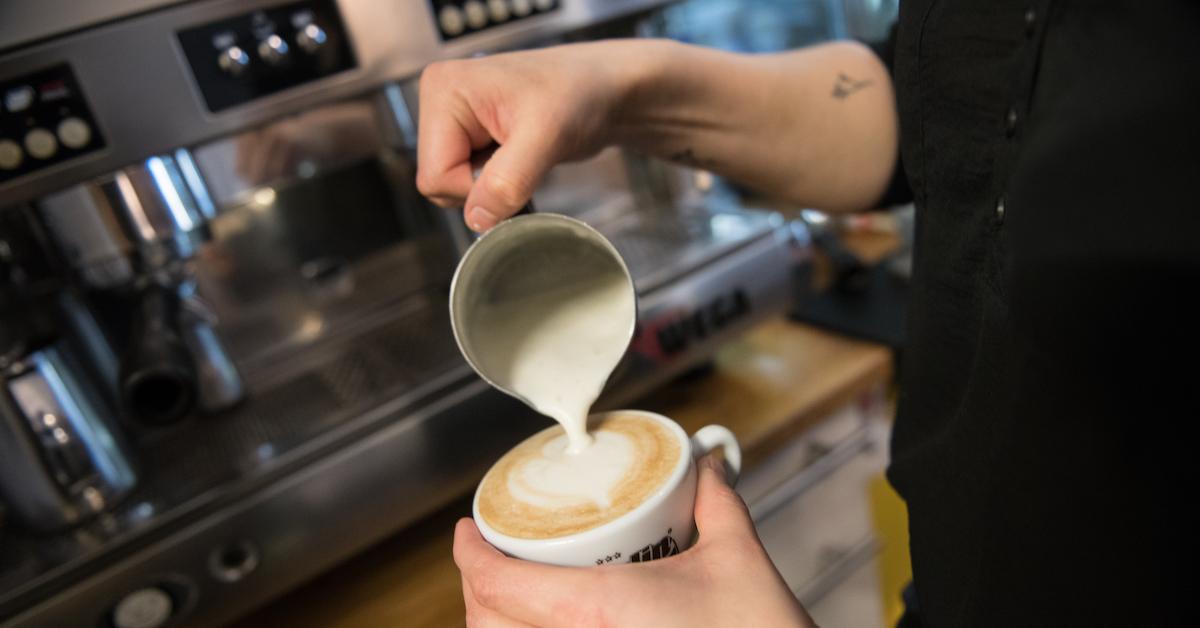 Opinion: No, Hot Girls Don't Drink Whole Milk
In response to the ever-worsening climate crisis, earlier this year, the food magazine Epicurious pledged to no longer print recipes using red meat. We love to see it!
Then, there's New York Magazine's Grub Street, which just published an opinion piece titled "Whole Milk Mounts Its Triumphant Comeback," in which the writer applauds people who defiantly drink dairy milk during the current age of non-dairy supremacy.
Article continues below advertisement
When something woven into the fabric of society changes over time (such as many people's milk preferences shifting from cow's milk to non-dairy milk) in response to a problem (such as the climate crisis, which is greatly exacerbated by the dairy industry) that's called progress. And when the trend shows signs of reverting, that's not a "triumphant comeback" — that's called regression.
Any reemergence of people ordering their lattes with whole milk instead of oat milk is nothing to be proud of when we consider all the harm dairy does, from astronomical methane emissions to animal cruelty to digestive distress (an estimated 68 percent of the global population is lactose intolerant).
Article continues below advertisement