Opinion: No, Hot Girls Don't Drink Whole Milk
A controversial opinion piece titled "Whole Milk Mounts Its Triumphant Comeback" is making the rounds on the internet — but non-dairy milk is here to stay.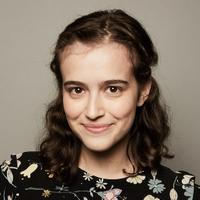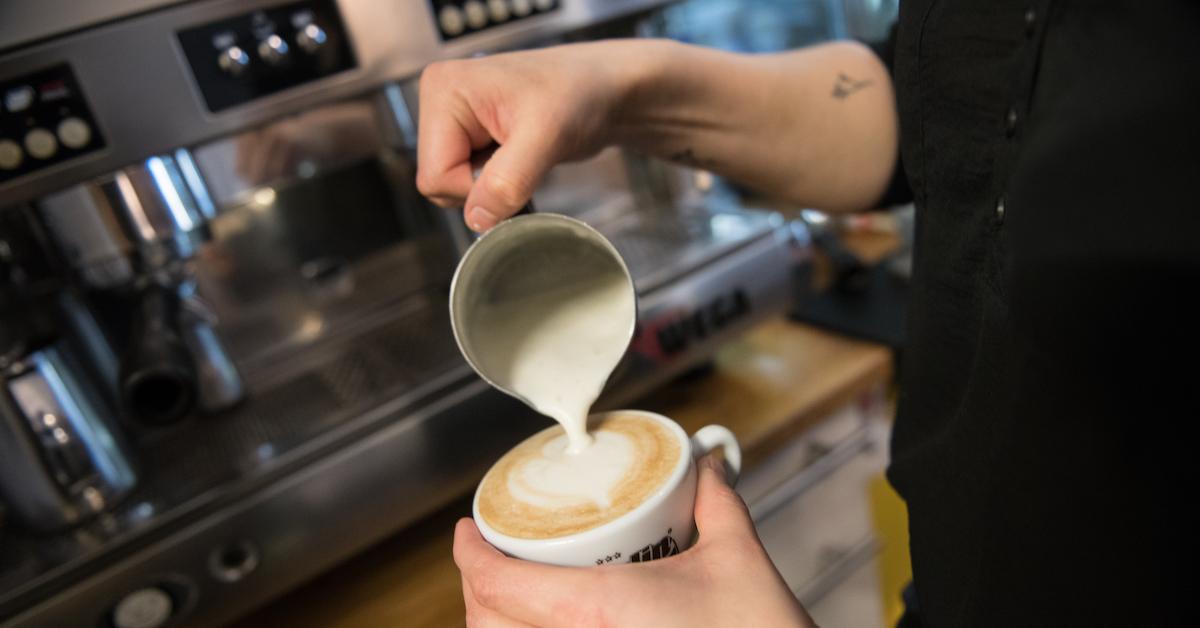 In response to the ever-worsening climate crisis, earlier this year, the food magazine Epicurious pledged to no longer print recipes using red meat. We love to see it!
Then, there's New York Magazine's Grub Street, which just published an opinion piece titled "Whole Milk Mounts Its Triumphant Comeback," in which the writer applauds people who defiantly drink dairy milk during the current age of non-dairy supremacy.
Article continues below advertisement
When something woven into the fabric of society changes over time (such as many people's milk preferences shifting from cow's milk to non-dairy milk) in response to a problem (such as the climate crisis, which is greatly exacerbated by the dairy industry) that's called progress. And when the trend shows signs of reverting, that's not a "triumphant comeback" — that's called regression.
Any reemergence of people ordering their lattes with whole milk instead of oat milk is nothing to be proud of when we consider all the harm dairy does, from astronomical methane emissions to animal cruelty to digestive distress (an estimated 68 percent of the global population is lactose intolerant).
Article continues below advertisement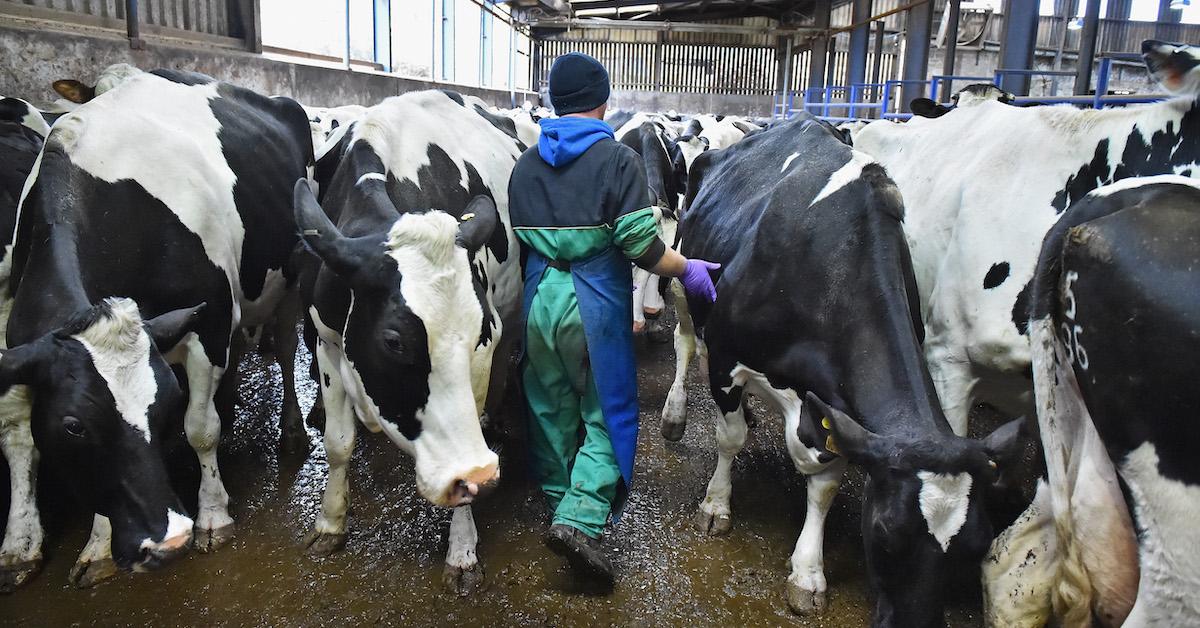 Is whole dairy milk really making a comeback?
There's a lot to enjoy when traveling through Europe. But for writer Emily Sundberg, a highlight of her recent trip through France and Greece was the dominance of whole milk at cafés. Over the past few years, non-dairy milk has become the trendy choice for many, at least in the U.S. But in the midst of Sundberg's milky vacation, a tweet from a New York-based waitress declaring that "cow's milk is back," and that "Hot girls are ditching the alternatives," caught Sundberg's attention, and got her thinking that this may be a trend.
Article continues below advertisement
While certain New York circles may be embracing a shift back to dairy, statistics suggest otherwise. The amount of U.S. households that had bought or eaten plant-based milk in 2010 was less than 20 percent; but by 2016, that number had grown to 33 percent, and non-dairy milk had become the "most popular" product in the plant-based food sector in the country, as per Statista.
Article continues below advertisement
Additionally, non-dairy milk is now purchased by 4 out of 10 of U.S. households, and dollar sales of plant-based milk grew 20 percent in 2020, which was twice as fast as dairy milk, according to plant-based milk company Good Karma Foods. Plus, sales of dairy milk have declined steadily over the past few years — the U.S. dairy industry reported that 2018's net sales of milk were about $1.1 billion less than 2017's.
Non-dairy milk is not slowing down.
Because consumer preference continues to support non-dairy milk options, plant-based milk companies do not feel too threatened by the dairy industry.
"Whether due to health, sustainability or animal welfare considerations, plant-based milks remain the option of choice for millions of Americans," Sarah Meis, Senior VP of Marketing at Good Karma Foods, tells Green Matters in an email. "Demand for these non-dairy milk products continues to grow as innovative new options become available that better meet consumer wants and needs."
Article continues below advertisement
Article continues below advertisement
"Plant-based demand is growing at an exponential pace," Derek Neeley, VP of Marketing for popular dairy-free company Silk, writes to Green Matters via email. "Eating a plant-based diet is already a sustainable advantage; plant-based food and beverages provide more options that have less of an impact on the planet because they require fewer resources to produce."
But the issue that some readers have with Sundberg's piece — which is currently the most popular piece on NY Mag's sites — is not about whether whole milk is actually becoming a trend. The main issue here is the romanticization of dairy products in the age of the climate crisis.
Article continues below advertisement
Nothing about dairy is "good" — at least, for the environment.
"Sometimes, all people need to be convinced that dairy is fine — and even good — is that one friend who made the switch to announce that, after they did, nothing terrible happened to them," Caroline Hesse, a "cheese authority" at a Brooklyn dairy plant, told Sundberg for the Grub Street piece.
Article continues below advertisement
Hesse also told Sundberg that "ordering "real" dairy milk has become an act of quiet rebellion" — but with the dairy industry's immense corporate power, supporting them is the opposite of rebellious.
"Got milk? Get real. If the climate crisis, animal cruelty, and poor human health are 'hot,' I'd rather not," Brian Kateman, founder of the reducetarian movement, tells Green Matters in an email. "The only 'fad' is the ridiculous idea that backing factory farming via cow's milk is 'good' and an 'act of quiet rebellion.' Talk about udder nonsense."
Article continues below advertisement
The dairy industry is cruel — and weird.
One thing that's helped boost the non-dairy milk trend is the fact that dairy milk is essentially the breast milk of a cow — and many humans realize how weird it is for us to drink that. The dairy industry is a vicious cycle of forcible impregnation, separation of mother and calf, relentless milking, killing male calves for veal, repeating the process, and then slaughtering the mama cows for beef.
Because of that, speaking about the potential new trend of drinking dairy is not as simple as doing so about low-rise jeans (let's all pray those never truly come back) or florals for spring (groundbreaking). With a victim behind every glass of milk, why promote drinking dairy to a magazine's readership or one's social media followers? All that does is give big dairy free advertising — and strengthen dairy-drinkers' echo chambers.
Article continues below advertisement
We can find gastronomical pleasure from things besides dairy.
Sundberg laments about how disappointing summer 2021 has been (presumably referring to the ongoing pandemic's impact on the hot girl summer we all hoped for). "Maybe milk, of all things, is an antidote to languishing, or at least a way to remember that we can all do a little less and we'll be fine," she writes.
If drinking dairy milk is your only source of joy amidst the pandemic, well... it may be time to find some other favorite foods. (And perhaps a new hobby.) As for the casual suggestion that we'll be fine if we "all do a little less"? Those whose lives are at risk by the climate crisis would probably disagree. And the good news is, we can simultaneously make sustainable choices and pursue pleasure. May I suggest Ben & Jerry's non-dairy ice cream?
To fight the climate crisis, we need major governments to set stricter emissions caps, and work towards shutting down polluting industries, such as animal agriculture. But in the meantime, dietary trends do hold a lot of weight — so why try to undo the work of animal advocates and environmentalists who have worked so hard to make non-dairy milk the trendy beverage that it is today?
This article was updated to include a quote from Brian Kateman.