Easy Planet-Friendly Recipes to Cook During Coronavirus Isolation
The coronavirus is keeping most of us at home — here's how to make the most of your pantry staples while in isolation.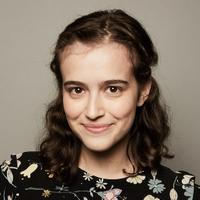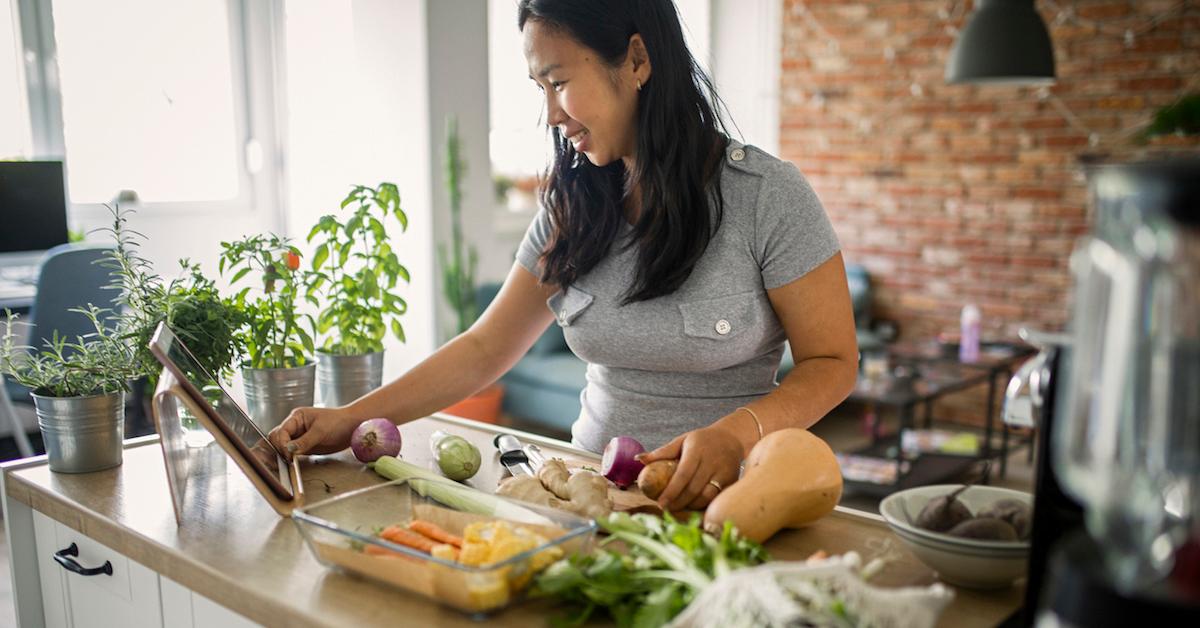 People in every corner of the world are being advised to practice social distancing to help slow down the new coronavirus, COVID-19. Thankfully, grocery stores are still open in many areas, and shoppers are keeping their distance while picking up essentials; also, many grocery delivery services and restaurants are still operating to bring food to people's homes.
But for now (and for however long the quarantines last), people who are used to restocking fresh produce, other perishable items, and whatever they are craving at their leisure are adjusting to relying on pantry staples. Experts have stated that there's no need to hoard groceries, since supermarkets will continue restocking and remain open — but with some delivery services running a few days behind, you may be looking to get creative with what's already in your kitchen.
Even though staying home and distancing yourself can feel very stressful and uncertain, it's also an opportunity to reconnect with your kitchen, learn some new easy recipes, and use up those dry beans that have been sitting in the back of your cupboard for two years.
So for that reason, we've rounded up eight planet-friendly, plant-based recipes that you can make mostly using pantry staples, non-perishable items, and whatever fresh or frozen produce you have on hand. In fact, some online recipe developers have even rounded up a few of their best pantry-focused recipes in blog posts, a few of which are linked below.
Article continues below advertisement
1. Spanish Rice and Beans
The blog Sweet Simple Vegan has a recipe for Spanish rice and beans that is made almost entirely with pantry staples and spices, plus the option of a few fresh vegetables and herbs. All you need is rice, pinto beans, canned tomatoes, and a few spices — most of which you may already have in your pantry.
The recipe also recommends fresh ingredients like onion, garlic, celery, red pepper, lime, and cilantro, which you could certainly replace with whichever veggies or herbs you have.
For more ideas, Sweet Simple Vegan also has a blog post rounding up some of their favorite pantry staple-based vegan recipes.
2. Easy No-Knead Bread
If you have flour, salt, and yeast at home, you have everything you need to avoid a trip to the grocery store for bread, and instead stay home and help flatten the curve of the coronavirus.
Last night, I was in the mood for some crispy-on-the-outside, soft-on-the-inside bakery-style bread, so I followed this recipe for no-knead bread from the blog Jenny Can Cook. Not only did making bread from scratch mean I didn't have to risk going into a grocery store, but it also turned out perfectly in my ceramic Caraway saucepan and it saved me money. Slather some Miyoko's vegan butter on that stunning carb bomb and that's dinner, baby.
Article continues below advertisement
3. Hummus Pasta
I know it sounds like a weird combo, but bear with me — using hummus (plus a few other key ingredients) as pasta sauce makes for a creamy, surprisingly yummy, and pretty nutritious meal. Here's a good recipe for how to do it from the blog From My Bowl, where you'll also find a recipe for super simple homemade hummus and a variety of other pantry staple-inspired recipes.
Article continues below advertisement
4. 30-Minute Chili
Luckily, chili is one of those foods that you can make almost entirely out of pantry and canned goods — so maybe save this one for a few days from now when you are really running low on perishables.
This recipe from the Forks Over Knives blog for a 30-minute nutrient-packed vegan chili calls for beans, a can of tomatoes, vegetable broth, a variety of spices — and of course, fresh onion, garlic, and any vegetables you'd like to add are welcome.
Article continues below advertisement
5. Pancakes
Article continues below advertisement
6. Vegan Lo Mein
If you have soba noodles (or pad thai, udon, or buckwheat noodles), you can throw together a stir fry with whatever other vegetables you have in your fridge. As a guide, use this vegan lo mein recipe by Vegan Richa, where a simple 4-ingredient sauce levels up a medley of veggies and noods.
Article continues below advertisement
7. Homemade Veggie Burgers
On my last grocery store trip, I had frozen veggie burgers on my list, but the store was sold out. Luckily, the internet contains plenty of recipes for homemade veggie burger patties — like this one from blogger Nikki Vegan, which is made almost entirely from pantry staples. The only fresh ingredients you need are beets (which can actually be bought canned!), garlic cloves, and fresh herbs — which can all be substituted with spices, if need be.
You'll need a food processor to make this one come together, and ideally you'll have buns and all the fixins to take things to the next level — but TBH, a plain veggie burger is pretty tasty.
Article continues below advertisement
8. Quinoa Power Bowl
Popular YouTuber the Cheap Lazy Vegan created a couple of new recipes optimally designed for isolation. One standout is the Quinoa Power Bowl, which is made from simple pantry goods like quinoa, black beans, tomato sauce, frozen veggies of your choice, and pumpkin seeds. Easy, quick, and filling!
Article continues below advertisement
The best way to prevent contracting or spreading coronavirus is with thorough hand washing and social distancing. If you feel you may be experiencing symptoms of coronavirus, which include persistent cough (usually dry), fever, shortness of breath, and fatigue, please call your doctor before going to get tested. For comprehensive resources and updates, visit the CDC website. If you are experiencing anxiety about the virus, seek out mental health support from your provider or visit NAMI.org.