Should You Be Stripping Your Pillows? "Everyone's Grandmother" Explains Pillow Cleaning
Social media sensation @brunchwithbabs shares her routine for stripping pillows. Here's how and why you should do it.
Have you ever considered the dirt and oils likely trapped in your upholstery or bedding? It's a disgusting thought that could prompt you to toss out those items entirely, which isn't very sustainable. However, everyone's favorite grandma on social media, @brunchwithbabs, tells us we need to try stripping pillows rather than replacing them every 12 months, as some experts suggest.
Article continues below advertisement
What is pillow stripping, and why is it a good idea? Here's what to know about @brunchwithbabs' viral video — plus, everything you can do to prepare for stripping your pillows.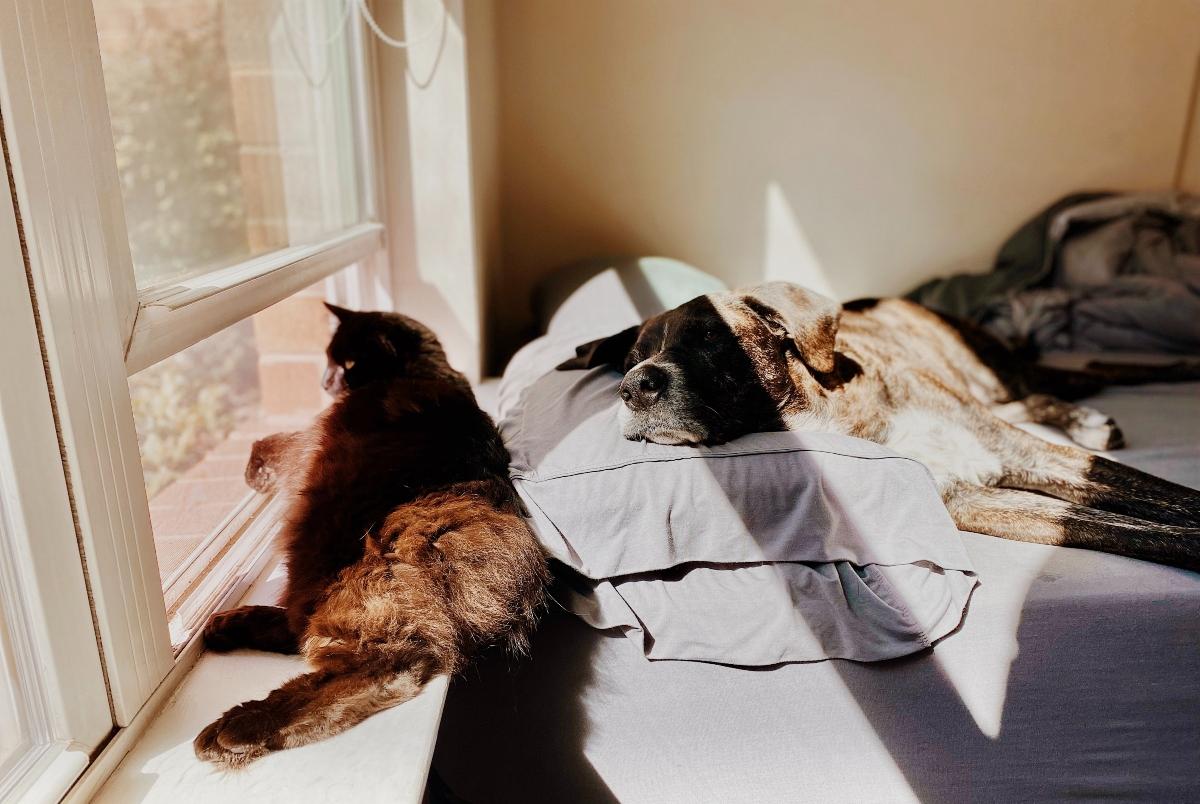 Article continues below advertisement
How to strip pillows in the bathtub:
TikTok creator @brunchwithbabs shared her tip for stripping pillows in March 2023, saying that around Daylight Saving Time, you might take the time change as a reminder to do some deep cleaning. She recommends stripping pillows at least once a year because of all the dirt, body oils, and other things that build up over time.
The video, with over 1.2 million likes as of September 2023, shows viewers how to strip pillows to make them feel like new. Her instructions say to first fill a bathtub with "the hottest water possible" before adding a mixture of cleaning ingredients:
Article continues below advertisement
Next, once your mixture has dissolved, you can add your pillows, submerge them in the water, and soak for 24 hours. In the comments, @brunchwithbabs says she can fit four pillows in one bathtub. Her instructions say to "flip" pillows occasionally during soaking. Then, drain the tub and squeeze out the excess water.
After getting the pillows as dry as possible, place the pillows in the washing machine, select the normal cycle, and don't add any detergent. Following the wash cycle, dry the pillows in your dryer with wool dryer balls (or even tennis balls).
Article continues below advertisement
Why do you need to strip pillows?
If you think about it for a few seconds, you'll probably come to the same conclusion: our pillows grow dirty with use. Sleeping on them for eight or more hours daily adds to much grime. According to @brunchwithbabs, the washing machine doesn't fully remove all of the icky stuff that can reside in your pillows, so she strips them yearly.
Article continues below advertisement
You might find yourself motivated to strip your pillows after seeing the gross brown water remaining in the tub in her TikTok video. One person commented: "Why do I feel like I have to do this now right this second."
Some viewers felt this was more of a hassle than the washing machine. One commented: "Washing machine works just as well using the bulky items wash cycle."
Although many chimed in saying that the washing machine should be just as effective, according to @brunchwithbabs, pillow stripping helps remove what the washing machine leaves behind.
Real Simple agrees, saying that laundry stripping removes residue machine washing doesn't quite get rid of. Calling it a "grossly satisfying" cleaning task, the magazine explains that stripping laundry can remove detergent residue, fabric softener, hard water minerals, and body oils. Pillow stripping is safe if your pillows have synthetic polyester or cotton filling.
One important caveat for pillow stripping is that it's not recommended for feather or memory foam pillows, per Real Simple. Check your pillow's instructions before trying this, especially due to the hot water required.