Keep Your Clothes Clean With These Eco-Friendly Laundry Detergents
If you're looking to keep your clothes fresh and clean without doing a number on the planet, here are our favorite eco-friendly laundry detergents.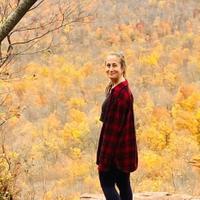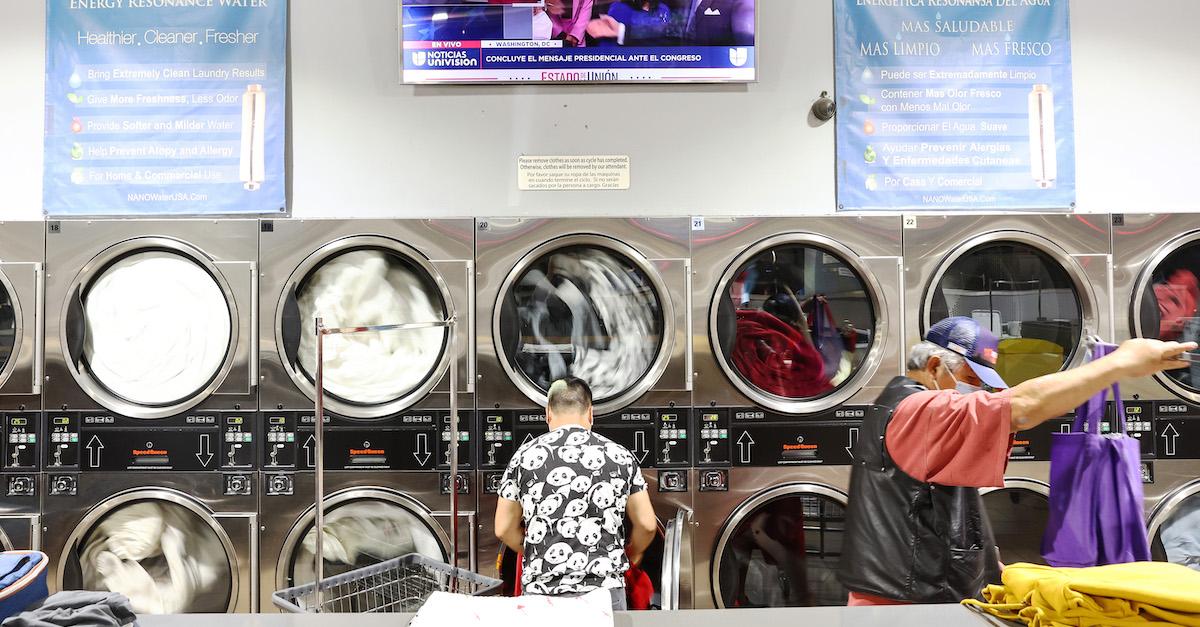 One easy way to reduce your personal impact is by opting for eco-friendly laundry detergent. When doing your weekly wash, soapy water eventually goes back into the ground, infiltrating the soil and nearby waterways — which is definitely negative if your detergent of choice contains toxic chemicals. And like any other home products, it can often come with quite a bit of non-recyclable packaging. That's why going green with your wash routine is definitely something to consider.
Article continues below advertisement
Grove Co.'s Hope In Bloom Laundry Detergent
Famous for its sustainable home goodies, Grove Co recently launched a limited-edition collection called Hope In Bloom, featuring home cleaners in incredible floral scents such as Peony-Freesia and Mango-Tangerine. The detergent sheets ($12.95 per 32 count) are 100 percent plastic-free, as they come in the form of laundry sheets, which are packaged in a biodegradable box.
Safely's Everyday Laundry Detergent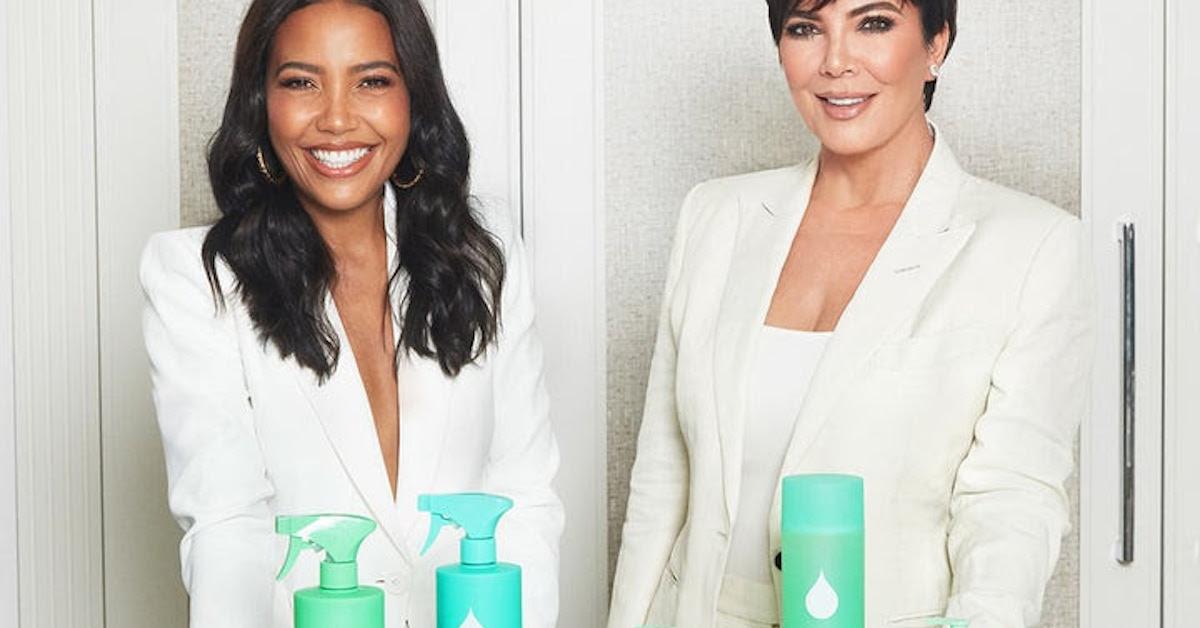 Safely, a brand created by Kris Jenner and Emma Grede, features a line of high quality, naturally scented home care and cleaning products. They are dye- and chemical-free, and feature plant-based ingredients that won't harm your family or the environment. The company's Everyday Laundry Detergent ($13.98) is supposed to be truly incredible.
Article continues below advertisement
Sensitive Home's Laundry Detergent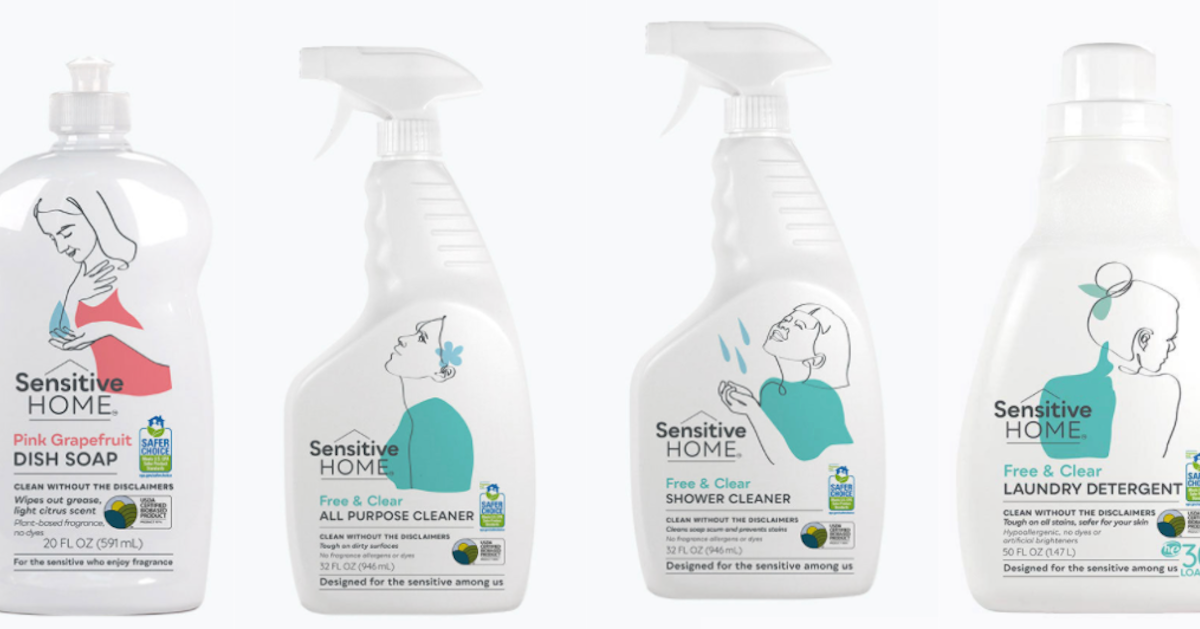 Sensitive Home's household cleaning sprays are made with 100 percent plant-based ingredients, while detergents are 96 percent plant-based. Each product is chemical-free, and won't trigger asthma, psoriasis, or eczema, as other home products tend to do. The Laundry Detergent ($9.99) has won the National Eczema Association Seal of Acceptance, is recognized by the National Psoriasis Foundation, is EPA Safer Choice Fragrance-free certified, and a USDA Certified Biobased Product.
Article continues below advertisement
Zum Laundry Soap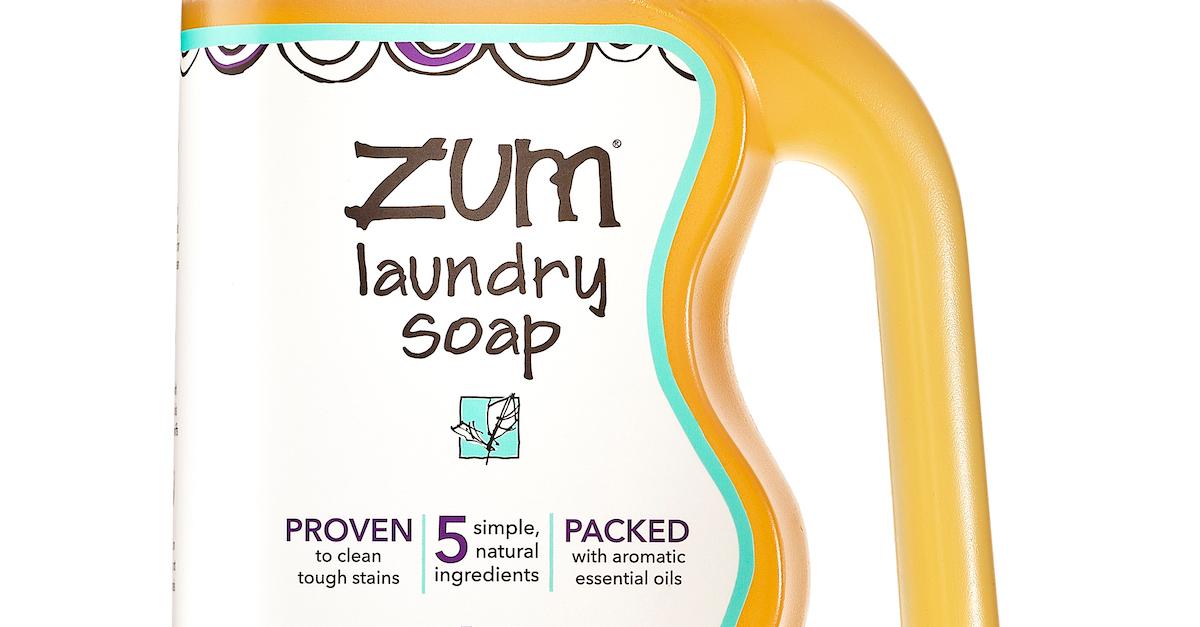 Zum Laundry Soap ($14.25 for 32 ounces, or $21 for 64 ounces) is just as effective as other detergents, though it's much gentler. It's super concentrated, using coconut oil soap to lift stains, baking soda to remove odors, and essential oils to add a satisfying smell. Select form several scents such as sweet orange, lavender cedar, or sea salt, and revel in the fact it's paraben-, phosphate-, petrochemical-, cocomidopropyl betaine-, and sulfate-free.
Article continues below advertisement
AspenClean
AspenClean's Natural Laundry Detergent Unscented ($21.99 for 64 loads) is the first detergent to be EWG-certified. It's safe, toxin-free, fragrance-free, baby-safe, and hypoallergenic. It's super effective in cleaning dirt, grime, and grease, and it's suitable for all water temperatures in standard washing machines. Each product is made from plant- and mineral-derived ingredients, and the packaging is made from 50 percent post-consumer resin.
Article continues below advertisement
Frey Laundry Sheets
Frey is known for its eco-friendly laundry and personal care products, and recently, it launched water and plastic-free laundry detergent sheets ($25.20 for 50) They're made from naturally-derived surfactants from coconuts, which are blended with essential oils and biodegradable materials. They effectively remove stains, sweat, odor, and bacteria, and won't harm your skin, clothing, or the planet. Frey is also B Corp and PETA Certified, and the brand plants one tree for each order.
Article continues below advertisement
ECOS Liquidless Laundry Squares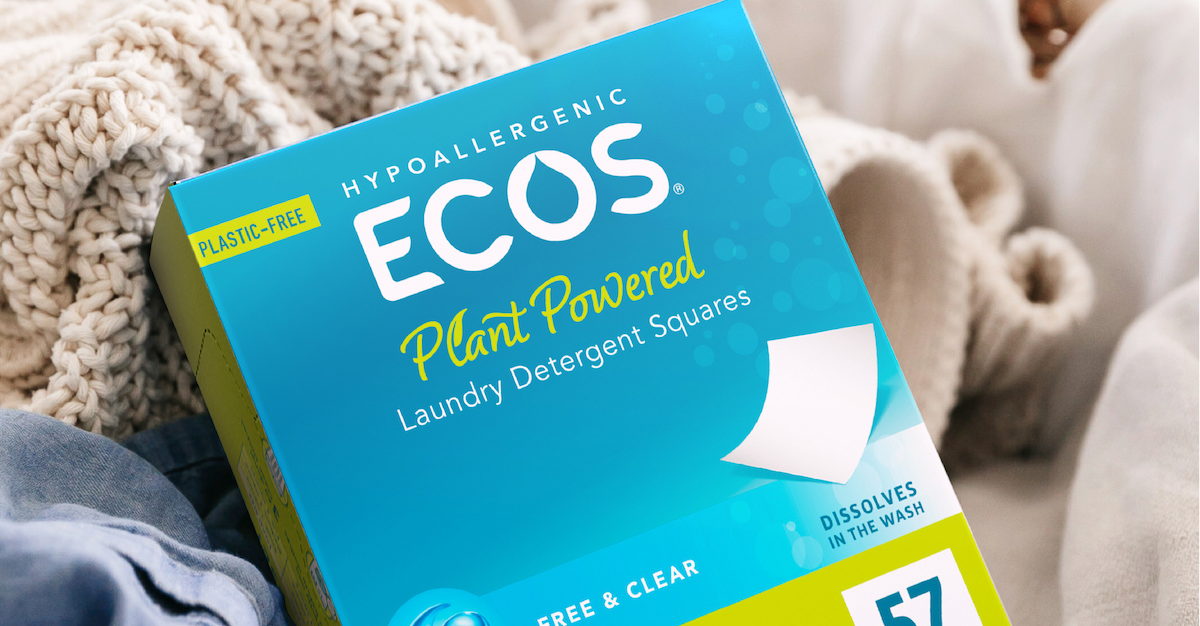 ECOS is known for its eco-friendly and non-toxic cleaning products, using safe, chemical-free ingredients. The brand's new Liquidless Laundry Squares ($19.20 for 114 loads) is dissolvable, recyclable, and plastic-free — it's definitely the future of doing laundry.
Article continues below advertisement
Fresh Wave Laundry Booster
Plant-based odor eliminator, Fresh Wave, released a Laundry booster ($9.99 for 24 oz. container, $26.97 for three-pack) which is meant to be added to detergent, to get rid of unwanted odors. All you need to do is add 2 to 4 capfuls during the wash or rinse cycle, or remove washer odors by placing some Laundry Booster on a wet cloth and wiping the rubber gasket.
Article continues below advertisement
Green Matters' new book, Green Living, is the perfect guide to living an eco-friendly lifestyle for people at every stage of the process. You can order Green Living here.