~Rest Easy~ With Our Favorite Sustainable Bedding Brands
Do you want to ~rest easy~ by using more eco-friendly at-home products? Check out our favorite sustainable bedding brands!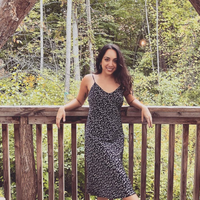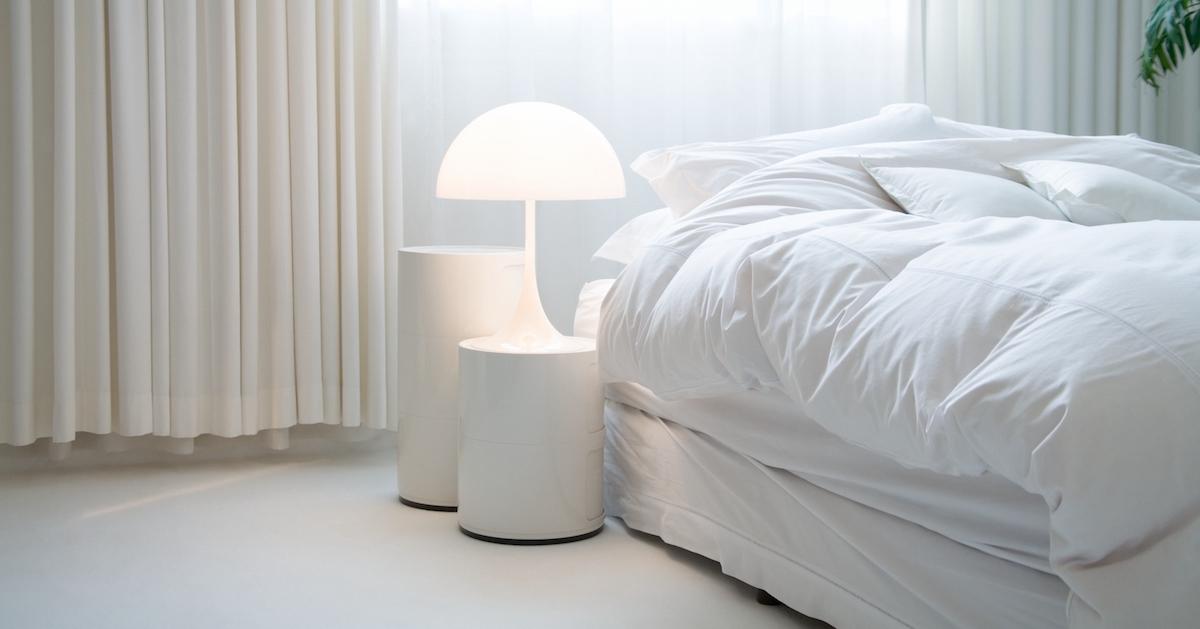 Are you looking to upgrade your lifestyle and be more eco-conscious within your own home? One simple way to live more "green" is by purchasing products that are more sustainable for the planet and help reduce your environmental footprint — only when you need them, of course.
So, Green Matters has rounded up a list of our favorite companies that are making a difference when it comes to sustainable bedding.
Article continues below advertisement
From blankets that will keep you cool at night to sheets that are super soft, check out these eco-friendly bedding products that you can use in your own home.
Bed Threads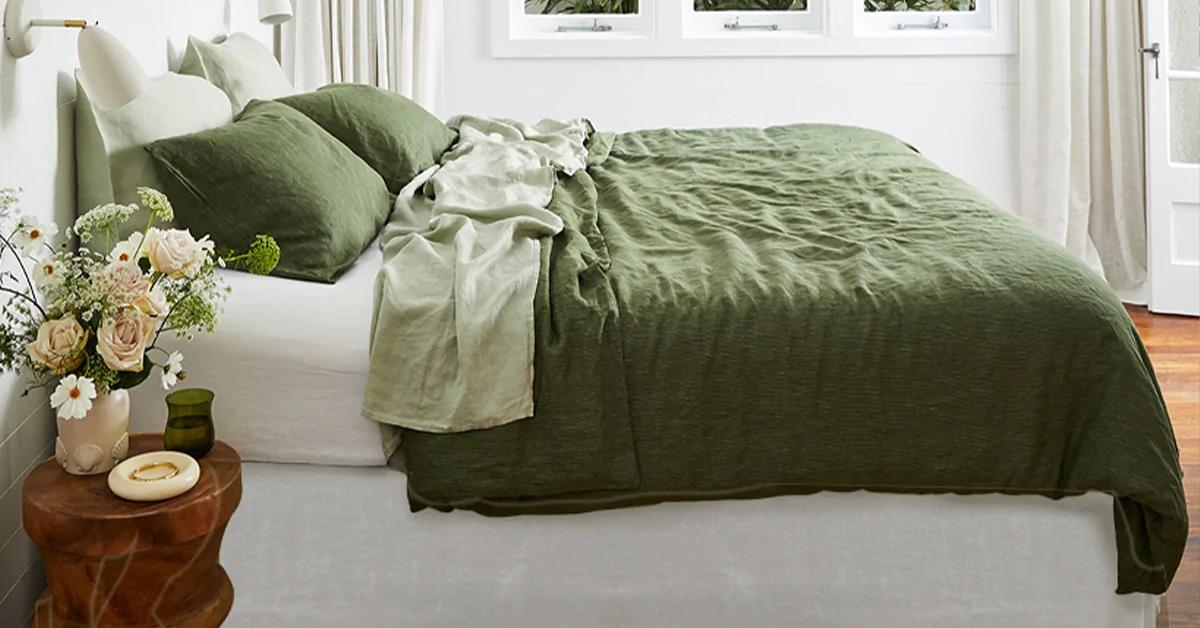 Made from 100-percent linen, Bed Threads claims to be a fully carbon-neutral business that makes its products without toxic chemicals, and with "eco-friendly dyestuff," per the website. With fun rustic colors such as a terracotta brown and a turmeric yellow, we totally love Bed Threads' sheet and duvet sets.
Article continues below advertisement
California Design Den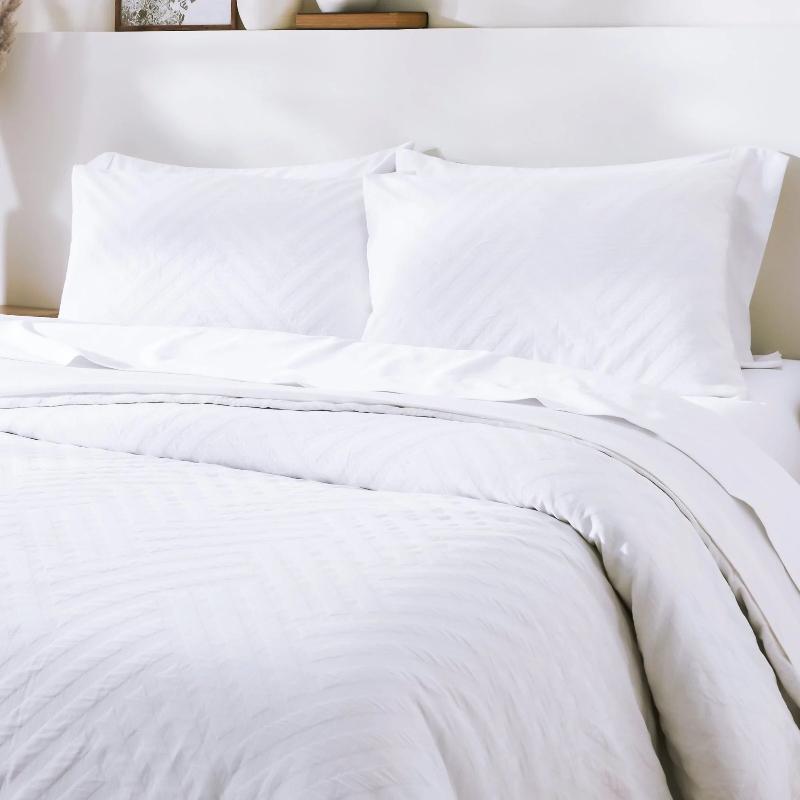 Plant-based bedding brand California Design Den offers customers non-toxic biodegradable bedding that has been sourced from earth-grown materials. From blankets to pillowcases to bamboo sheet sets, this brand is committed to crafting long-lasting and sustainably made products.
As an added bonus, the brand's packaging is biodegradable and contains zero plastics to help prevent polluted oceans and waterways.
Article continues below advertisement
Parachute Home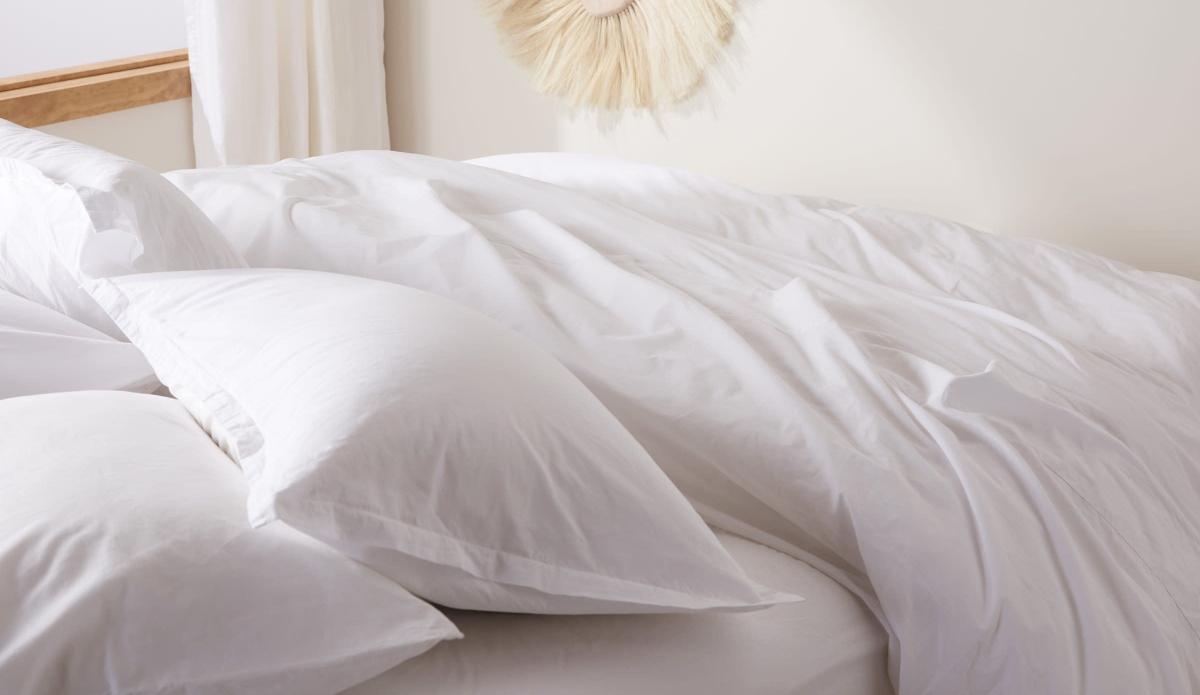 Aside from focusing on the quality of its products, Parachute Home is a luxe lifestyle brand that is also taking the necessary steps to improve its environmental footprint. From ethical manufacturing and using organic cotton to working on offsetting its carbon emissions, customers can ~rest easy~ when purchasing products from Parachute Home.
Our favorite products include the Organic Cotton Duvet Cover and Brushed Cotton Sheet Set.
Article continues below advertisement
Eucalypso Home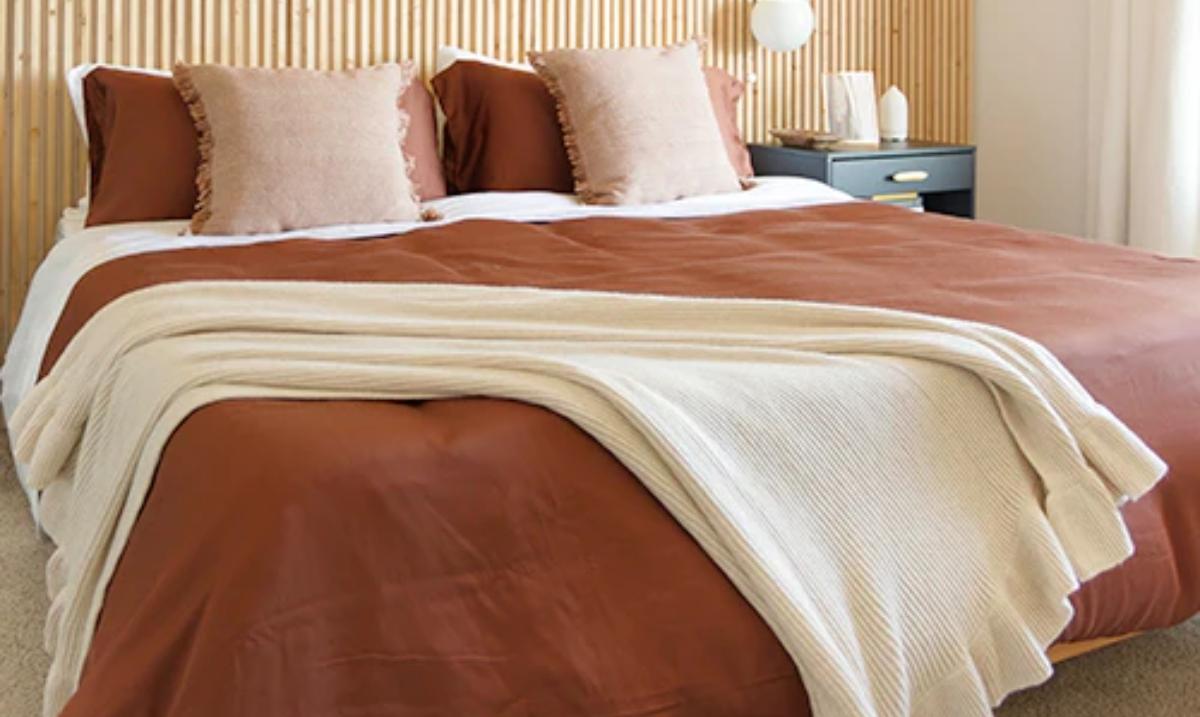 Are you a hot sleeper? Do night sweats keep you tossing and turning each night? Upgrade your sheets this summer with Eucalypso Home bedding which is designed to help minimize night sweats and even prevent breakouts. The company's products are made using recycled materials and water; plus, it claims that its eucalyptus bedding products are 10 times more sustainable than cotton. Need we say more?
Article continues below advertisement
Ettitude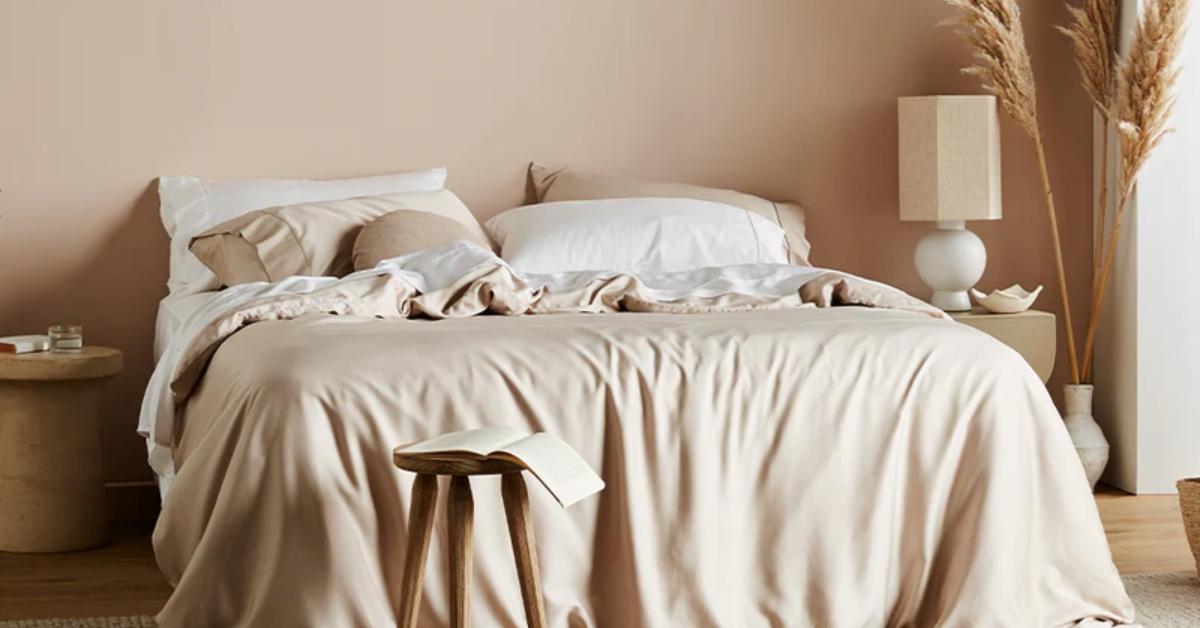 Ettitude forgoes using cotton bedding and instead creates soft linen materials with bamboo, offering a colorful array of sheet sets and duvets. According to the Ettitude website, the company's "Clean Bamboo is the only bamboo fabric that uses a non-toxic solvent and recycles 98 percent of the solution up to 200 times to turn raw bamboo into the silky-soft sheets you know and love."
Article continues below advertisement
Pact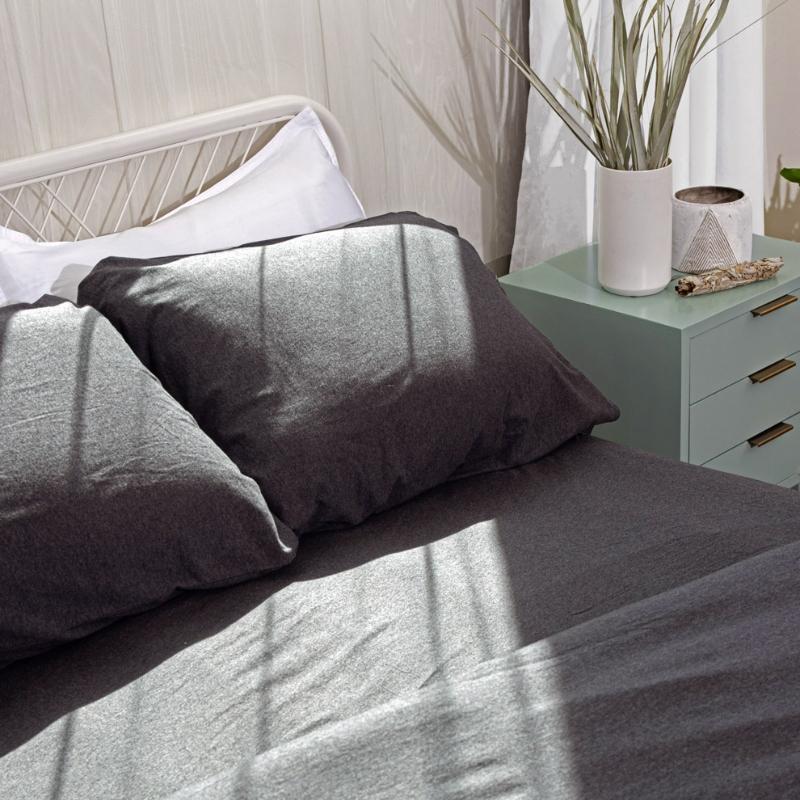 Pact uses organic cotton — which means no toxic chemicals are used — to craft high-quality bedding. The Fair Trade Certified company offers a collection of silk-like, breathable fabrics that are perfect for a cooler night's sleep as well as soft jersey tee sets that are great for the winter months.
Article continues below advertisement
Coyuchi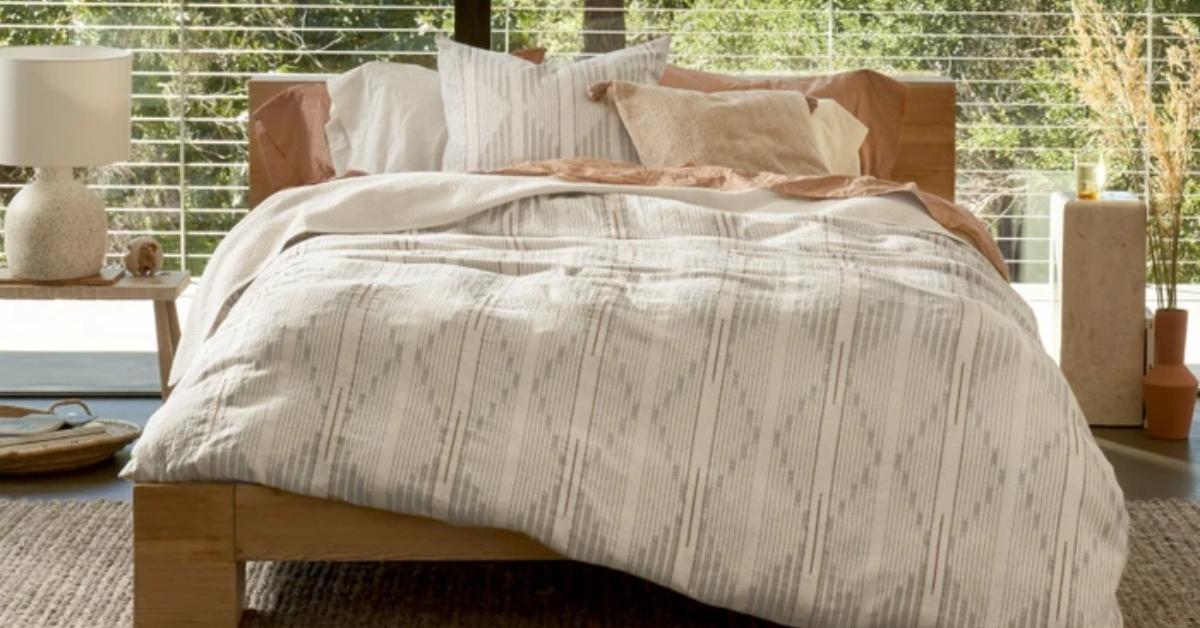 Aside from its nature-inspired designs, Coyuchi is focused on contributing to a greener planet. Using 100 percent organic cotton that does not use pesticides or synthetic fertilizers lessens the company's environmental impact; additionally, Coyuchi's 2nd Home Renewed product line is used bedding that is returned, cleaned, repaired, and resold.
Our favorite products from the brand include the organic handstitched quilts and duvet covers.