6 Sustainable Pillows That Will Help You Rest Easy
Finding a sustainable pillow can help you get restful sleep while keeping your conscience relatively clear.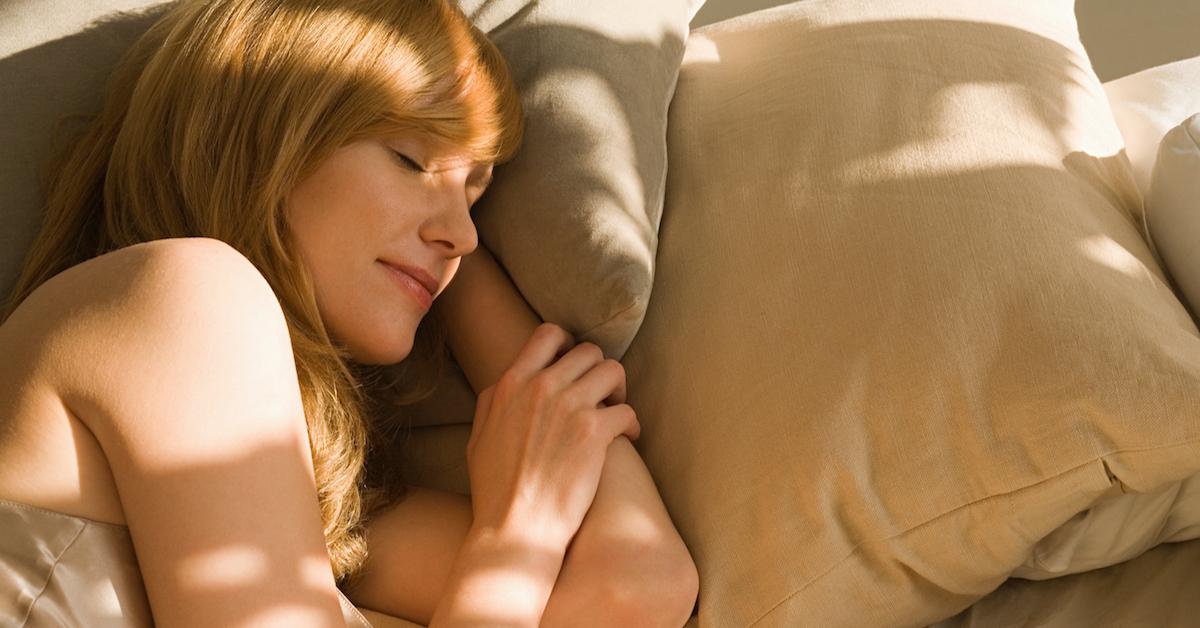 Human beings spend a third of their lives sleeping, yet so many of us overlook the value of a good night's sleep. Achieving restful slumber isn't just a matter of calming one's mind, it's also about finding comfort in something as commonplace and essential as a pillow.
Because of greenwashing and other false information, finding the right eco-friendly pillow to meet your specific sleeping needs can be difficult. Luckily, these six sustainable pillow brands should help you rest easy.
Article continues below advertisement
What are sustainable pillows made from?
Organic cotton is the most popular and recognizable material for making sustainable bedding. Cotton is breathable and fairly inexpensive despite the regulations and requirements needed to mark it as "certified organic." Organic cotton must be grown without synthetic fertilizers, GMOs, pesticides, or any other chemical elements that might pose a risk to wildlife or the humans who will eventually be bringing it to bed with them.
Other materials used to create sustainable pillows include latex, kapok, eucalyptus, plant-based polyester fabrics, buckwheat bolls, and recycled foam or other textiles.
What are the best sustainable pillows?
Being considered sustainable involves more than just the material components of a product. Companies that make sustainable products also make certain that their manufacturing processes are equally eco-friendly.
They use less water, choose eco-friendly dyes or fabric treatments, utilize recycled materials, and do their best to attain a closed-loop production process. By doing these things, brands like those represented below, manage to limit their environmental impact and create quality goods in the process.
Here are six companies that make sustainable pillows:
Avocado
The Avocado company is well-known in this space for selling sustainable, certified organic bedding. Its nontoxic pillow has an adjustable fill of latex or kapok all packed within an organic jersey cotton liner. They are machine washable and come with an extra bag of fill in case you want a little more support. Pillows start at around $89.
Boll & Branch
Boll & Branch's organic cotton PrimaLoft pillow is stuffed with a synthetic down substitute that provides all of the comforts with none of the animal cruelty. Prices start at $68 and up, depending on what size pillow you're looking for.
Brooklyn Bedding
Family-owned Brooklyn Bedding is a sustainable manufacturer that fills its Talalay Latex Pillows with CertiPUR-US certified natural latex. The brand also offers several other types of pillows including a memory foam pillow, cooling pillow, and shredded foam pillow, though some of these fills contain an undescribed gel to help keep the pillow cool all night long. Pillows start at $29.
Article continues below advertisement
Buffy
Buffy's pillows are made from soft and silky eucalyptus fabric, which is naturally resistant to mold, dust, and mites. The pillows are stuffed with a proprietary blend of air-blown fiber made from recycled plastic bottles. They are PET and BPA-free and will run you around $49 each.
Article continues below advertisement
White Lotus Home
White Lotus Home makes its organic pillows out of a variety of ingredients including buckwheat hulls, a material one might never have expected to be stuffed into a pillow. White Lotus Home offers several animal-free pillow options, but the brand does make a few pillows that contain wool. The brand's pillows start at $24 for travel sizes, but prices increase depending on the size and material.
Article continues below advertisement
Naturepedic
Like Avocado, Naturepedic pillows make pillows out of a blend of organic cotton, latex, and kapok, but it also fills some of its pillows with a plant-based polyester blend. Though its pillow materials are sourced sustainably all across the globe, all manufacturing is done in the U.S. Naturepedic pillows are the most costly on the list, beginning at $99 per pillow.