Here's What Hearts of Palm Tastes Like, and How to Prepare This Nutty Veggie
If you're tired of the same old salad, add a little crunch and dash of earthy flavoring with hearts of palm. So, what does hearts of palm taste like?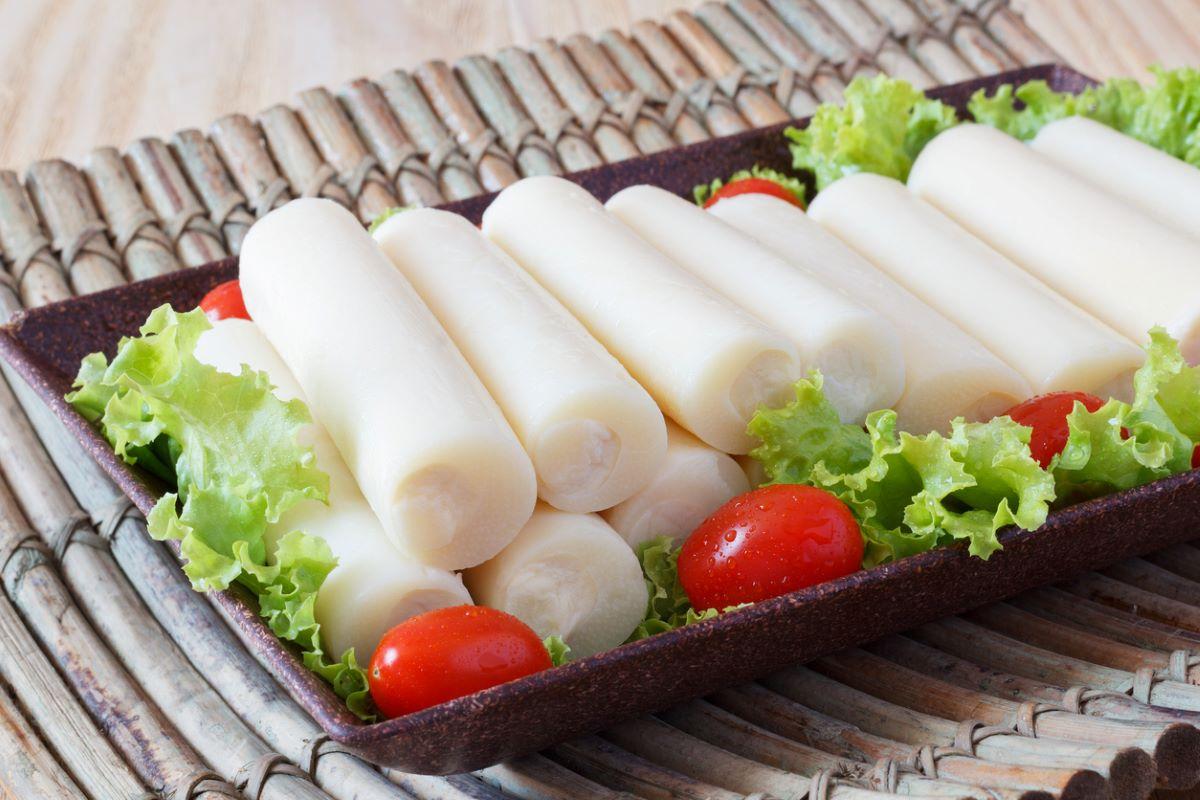 The Gist:
Hearts of palm is a white vegetable derived from palm trees.
This veggie is often used as a substitute for fish or meat in vegan and vegetarian cooking.
Hearts of palm is healthy and fairly accessible, as it's often sold in cans and jars.
Article continues below advertisement
Whenever I need a health reset, I start substituting fried chicken and Thai food for healthy salads. My pet bunny always has a fresh supply of romaine lettuce in the fridge — and sometimes I'll steal it. I used to find traditional salads boring and unsatisfying, but that was until I discovered hearts of palm.
Whether at Aldi or Costco, I always pick up a can or large jar of hearts of palm so I can add it to my salad or eat it straight from the package. It adds an extra layer of crunch and a dash of slightly nutty flavor that's healthier than tortilla strips or pita crisps.
Article continues below advertisement
Hearts of palm, which are found in the inner core of certain types of palm trees, are considered a delicacy. So, what does hearts of palm taste like?
What are hearts of palm?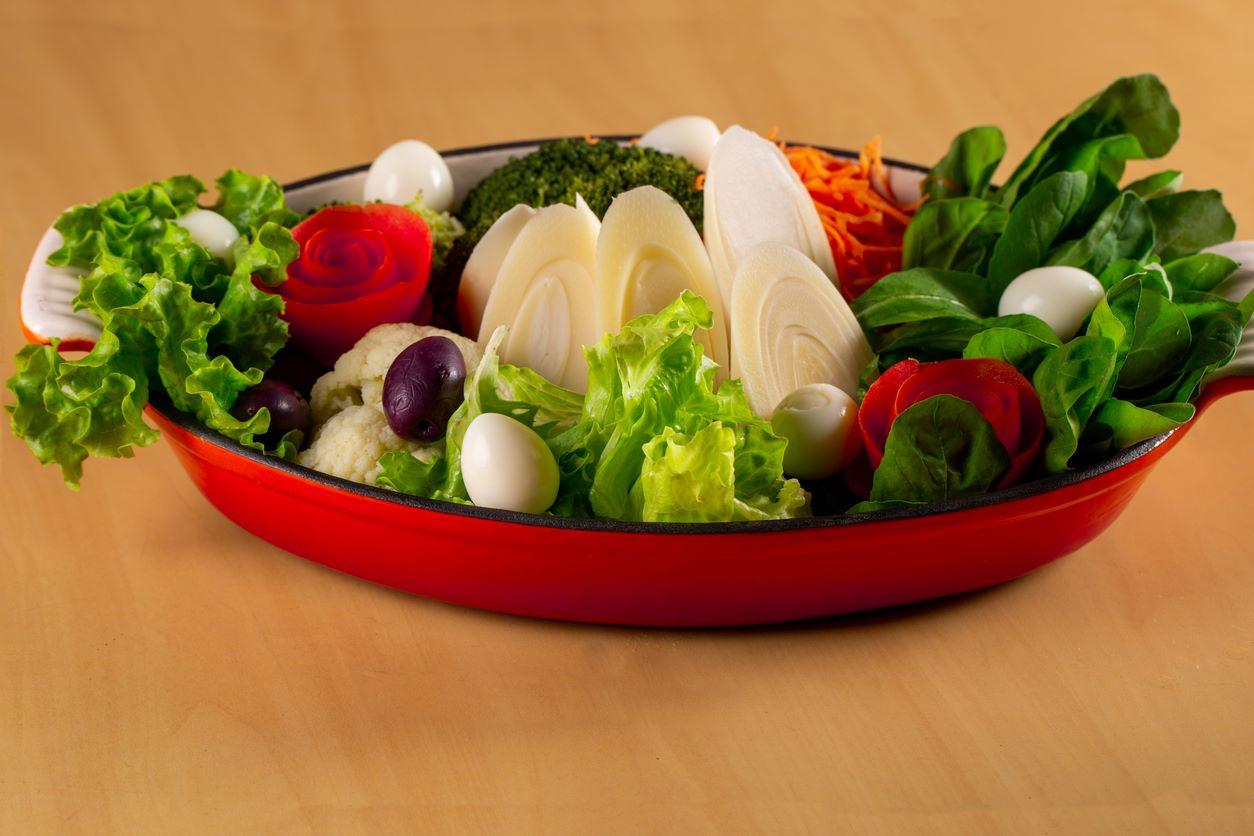 As the name suggests, hearts of palm are cut from the core of a native species of palm trees such as the cabbage palm and acai palm found in South and Central America. Once harvested, they're exported in cans or jars with water or brine and are sold as a solid tube or sliced into rings.
Article continues below advertisement
Hearts of palm look like thick white asparagus, and they're a popular vegan substitute for seafood in dishes like ceviche. While hearts of palm is popular ingredient in Latin American and Caribbean cuisines, it can be found at just about any grocery store, health food store, or online.
What does hearts of palm taste like?
Also known as palmito or palm cabbage, hearts of palm remind me of a smoother artichoke heart. They have a mild, earthy, and slightly nutty flavor similar to a white asparagus, water chestnut, or artichoke. Plus, they're tender and easy to cut, and the texture is creamy and crunchy.
Article continues below advertisement
Hearts of palm have a pretty subtle flavor, and they can take on the flavor of pretty much you'd like. So marinades, spice rubs, and other methods of seasoning will come in handy when preparing hearts of palm — meaning this vegetable can be used in an endless variety of ways.
How are hearts of palm used?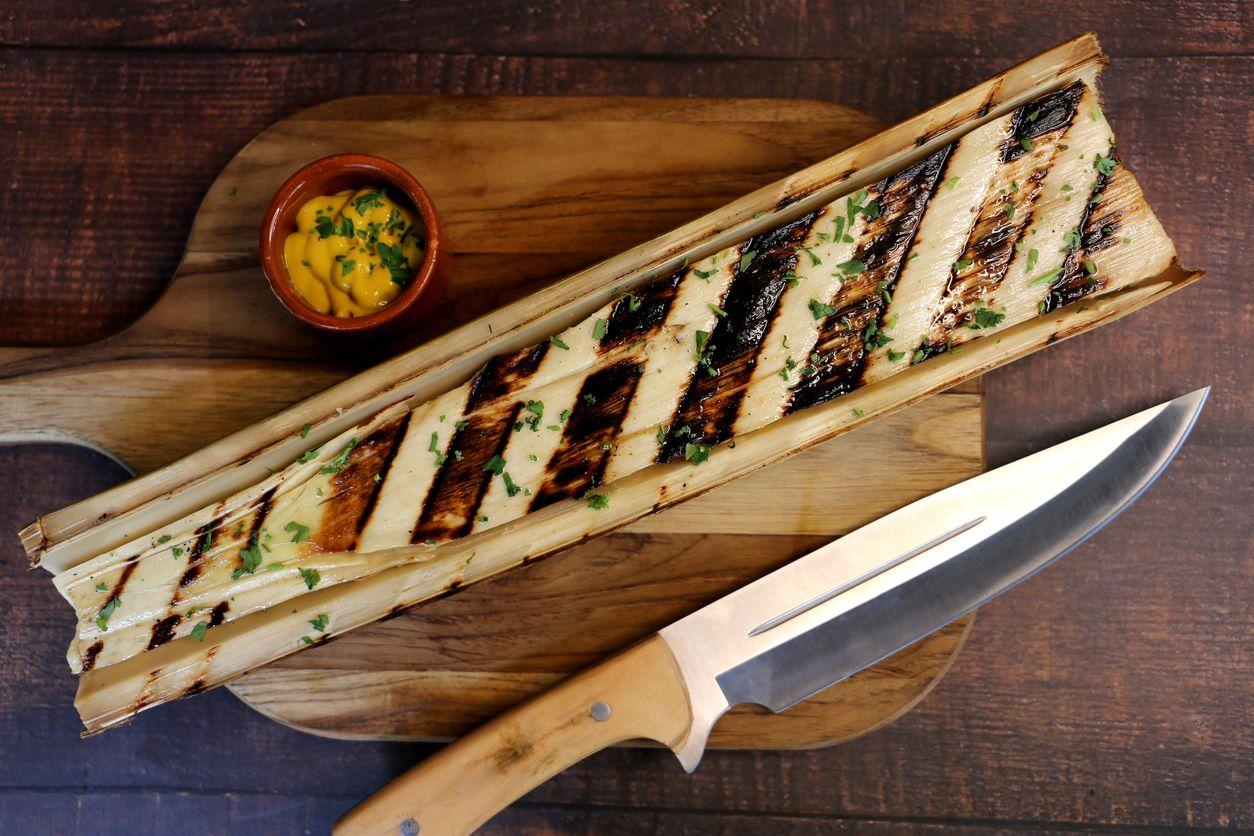 Hearts of palm are naturally low in calories and fat, and provide a good plant-based source of protein, fiber, calcium, vitamin B6, potassium, zinc, and phosphorus.
They're a tasty, gluten-free, cholesterol-free veggie often found tossed in salads, but there are plenty of other, far more unique uses, too.
Article continues below advertisement
Imitation crab cakes: For vegans or those who don't eat shellfish, substitute it for crab meat. Simply combine it with mayonnaise, seasoning (like Old Bay), panko breadcrumbs, a dash or lemon juice, corn, and you've got hearts of palm crab cakes.
Shred for tacos: Whether vegetarian, or just looking to upgrade your tacos, add shredded hearts of palm as a substitute for meat, or an extra boost of crunch and flavor.
Grill or roast: Throw hearts of palm on the grill for a smoky, soft taste and texture similar to eggplant, and toss it in a garlicky sauce.
Low-carb pasta: Hearts of palm pasta — which you can find at Trader Joe's — is made with hearts of palm, and then shaped to resemble linguine. After rinsing and cooking, just add sauce and herbs.
Vegan ceviche: The tart, briny flavors of ceviche typically come from marinating fish or shrimp, but the same flavors and texture can be recreated using hearts of palm as a base and marinating it in seaweed.
Vegan lobster roll: If you're craving lobster, create a vegan lobster dish by using hearts of palm, seasoned with Old Bay seasoning, onions, parsley, paprika, lettuce, lemon juice, celery, and more.
This article, originally published on May 18, 2023, has been updated.